Dior and Vespa have united for what I'm ready to crown the most European thing BH has come across in 2020 – with the unveiling of their bespoke 946 scooter.
The lines within this limited edition collaboration almost needn't be drawn. The scooter has obviously been manufactured by Vespa; while its gorgeous aesthetic is owed to the French fashion house's discerning eye.
Acknowledging the 946 scooter's "Roman roots" as well as honouring its impact on pop culture – i.e. Roman Holiday (1953) starring the inimitable Audrey Hepburn and iconic Gregory Peck – this is as much about what the 946 represents as it is the function of the scooter itself.
---
---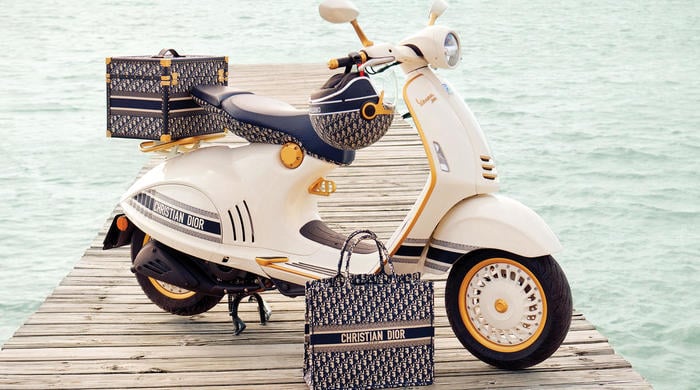 "I have so many happy memories starring a Vespa," says Maria Grazia Chiuri, Creative Director of Dior women's collection.
"It's a symbol of Italian-ness that is intricately linked to my personal history, and it's now part of my professional life at Dior."
The Dior and Vespa 946 scooter comes with a matching top case which "echoes" the Dior Oblique motif, specially designed to be fixed on the luggage rack. And yes, there's also a helmet adorned with the very same motif.
You can expect to see this delightful-looking collaboration in 2021. As for the price tag, that detail has yet to be announced.
Find out more over at piaggiogroup.com.
Related: The Best Electric Scooters In Australia For 2021 [Brand & Buyers Guide]