Recently we wrote a story about the world's only manual Ferrari F430 Scuderia up for sale (and still is), built and owned by Texan outfit European Auto Group. Matt Farah of The Smoking Tire drove EAG's manual Scuderia and raved about how fun, involved and ultimately improved the driving experience was.
Whether EAG is selling the Scuderia to clear space in the garage or fund their new project, the important thing to note is that there is a new project, in the form of a 458 Italia, which will also get a gated 6 speed manual from EAG.
CarBuzz spoke to EAG's owner, Art Bartosik who claimed people were screaming for a manual 458 and 488 and that EAG was already inundated with F430 owners who wanted to spend the US$30k to do the manual conversion.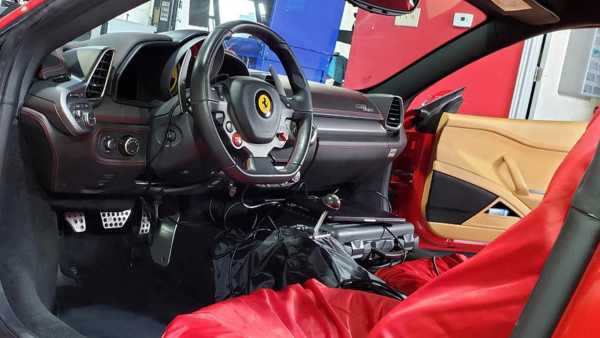 Unlike the F430, which did have a manual option from the factory (which was utilised in the Scud conversion), the transmission in the 458 needs to be swapped out for a new six-speed transmission because it only offered a dual-clutch.
Development of the car is still a few months from being completed but EAG does have a prototype (shown in the video below). EAG should be able to start building customer cars by January 2020 and Bartosik said the company will build around 10 cars.
For more info head to gatedsix.com
Source: Carbuzz