If there was a "You vs The Guy She Tells You Not To Worry About" meme about the Tesla Cybertruck, the latter half would definitely refer to the Canoo Pickup Truck.
Conceptualised by the California-based electric automotive startup with which the Pickup Truck shares a name, this snub-nosed beast is just the latest addition to Canoo's growing EV lineup. And while it admittedly has less range per single charge as well as less horsepower + torque than its cyberpunk rival – 322 kilometres against 805 kilometres; 600 horsepower & 550 lb-ft against 690 horsepower & 1,000 lb-ft – everything else makes the Canoo Pickup Truck a far more compelling proposition.
"Our pickup truck is as strong as the toughest trucks out there and is designed to be exponentially more productive," says Tony Aquila, Executive Chairman of Canoo.

"This truck works for you. We made accessories for people who use trucks – on the job, weekends, adventure. You name it, we did it because it's your platform and she's bad to the bone."

RELATED: The Real-Life 'Halo' Warthog Packs 1,060HP
---
---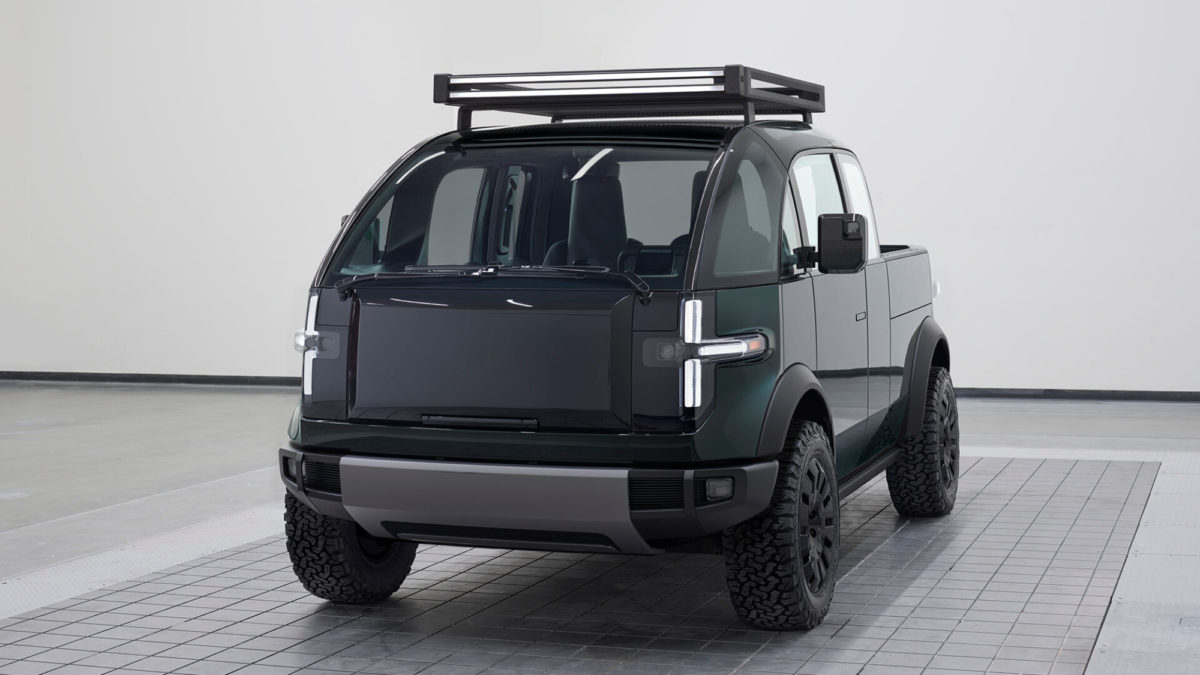 RELATED: This $69,000 Tesla Cybertruck Fold-Out Bed Is Perfect For The Post-Apocalyptic Camper
Rated for a maximum payload capacity of approximately 1,800 pounds / 816 kilos, there's seating up the front for two (potentially three, notes Aquila), and a customisable rear compartment that can be used for additional seating or whatever "additional purpose-built use-case configurability" your heart desires.
Modularity is truly the name of the game here, best exemplified by the 6-8 foot pickup bed. According to Canoo, you can "make your bed the way you want" with space dividers and wall chocks, thereby allowing your ladders, gear, and large equipment to remain secure no matter what the terrain.
Yet another defining aspect of the Canoo Pickup Truck is the battery pack. Designed to be repaired, replaced, and upgraded should the occasion call for it, it's essentially a guarantee that said battery will never be outdated. Steer-by-wire and brake-by-wire systems are also present to scrap the need for a steering column and other hardware.
Other key features are as follows…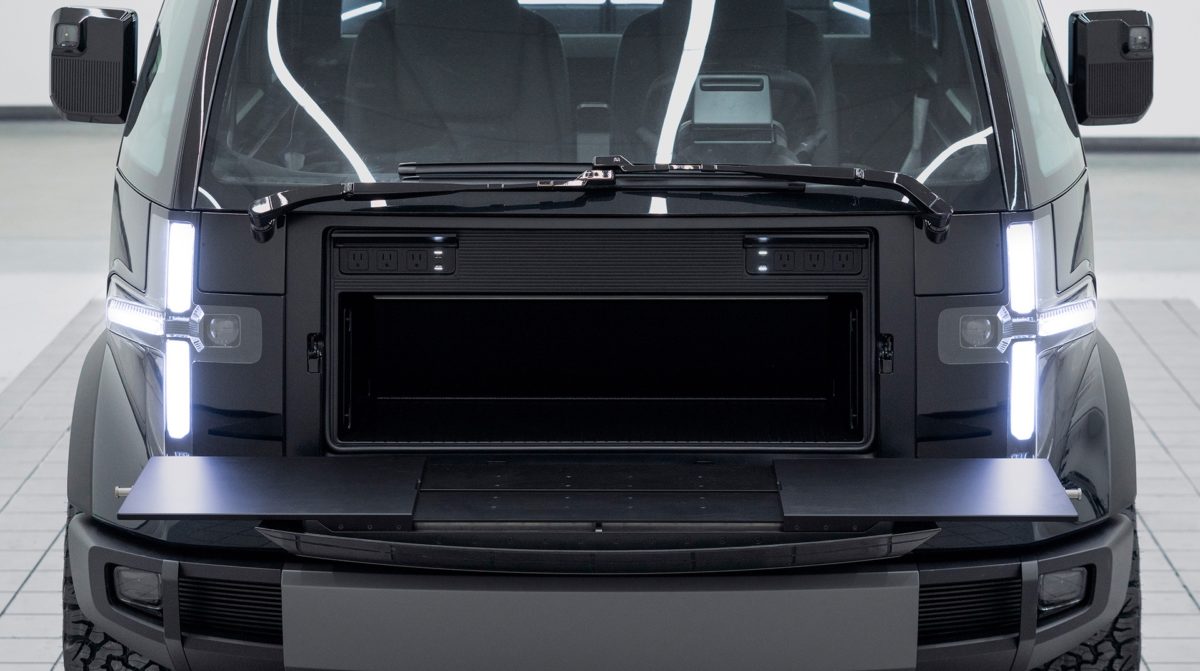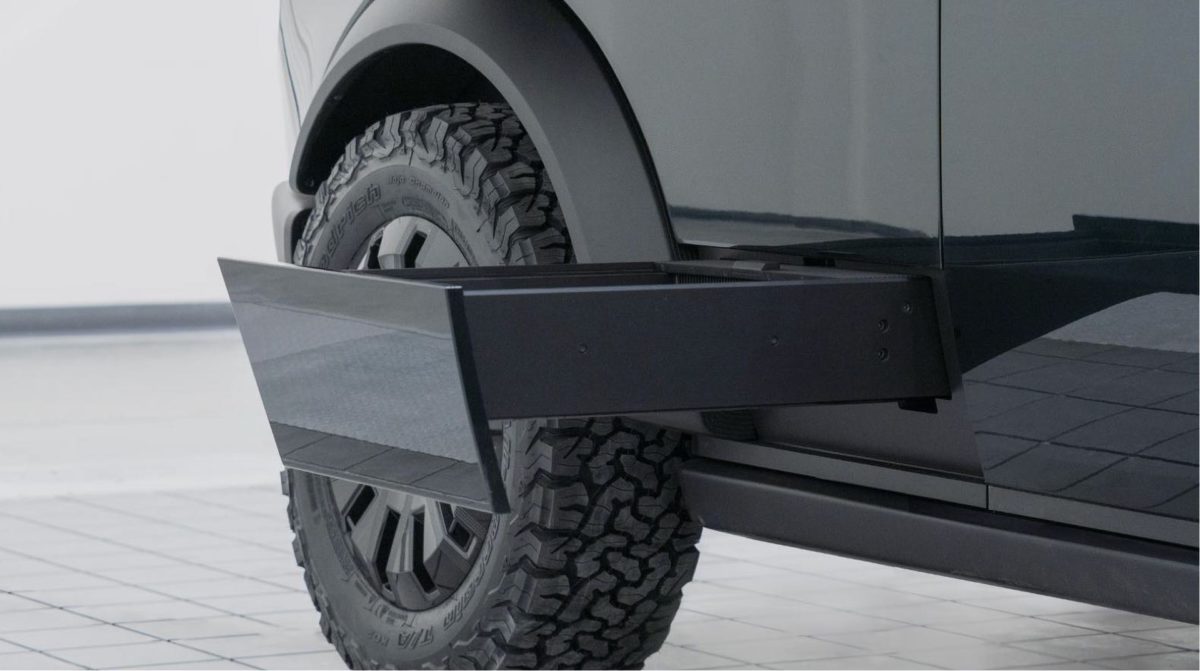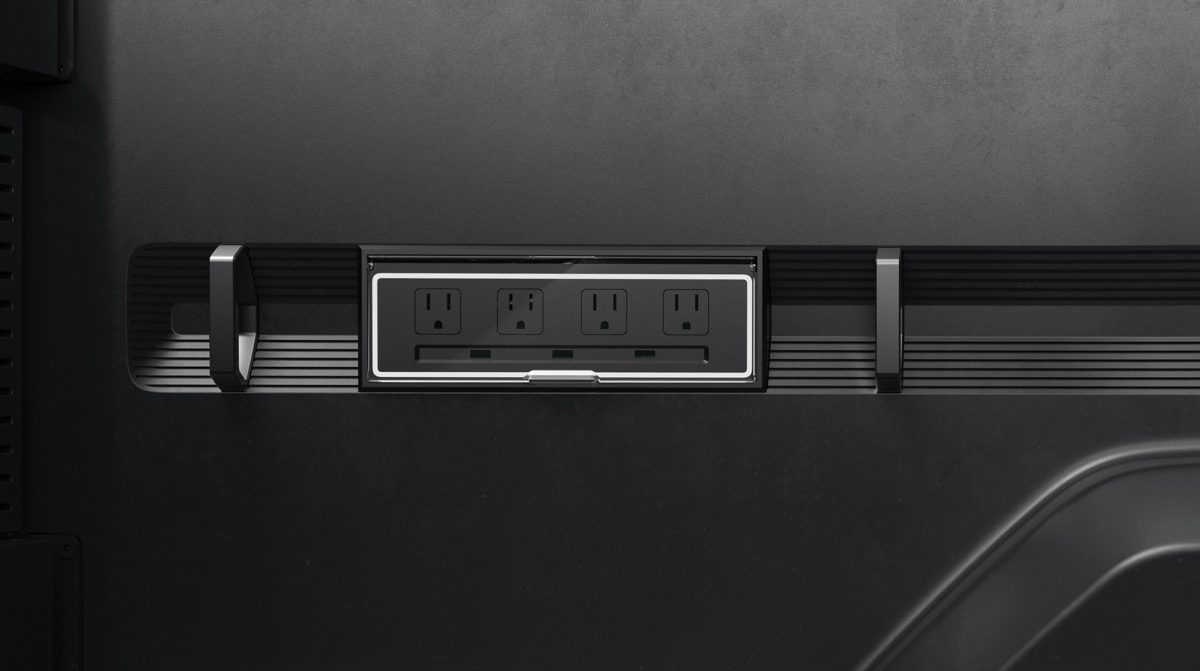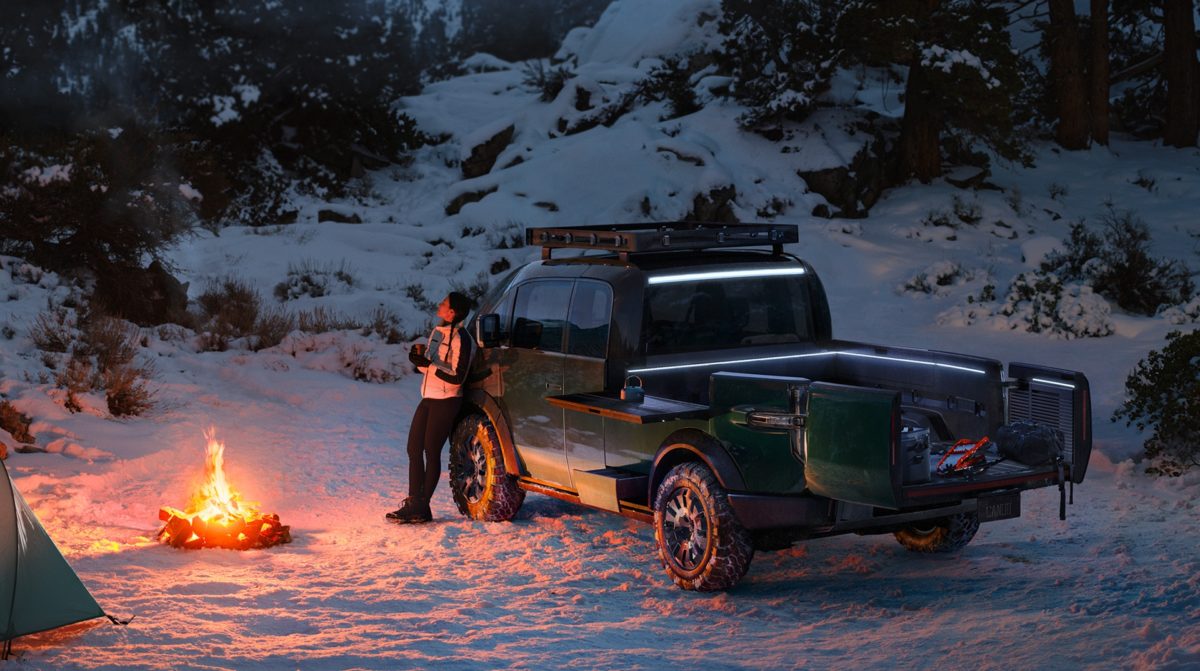 The Canoo Pickup Truck's front + rear bumpers include tow hooks, metal skid plates, fog lights, and will be offered as either an all-wheel drive or rear-wheel drive, as well as with either a dual-motor configuration or rear motor configuration.
Pre-orders for the Canoo Pickup Truck are now open with a fully refundable US$100 deposit, first deliveries are expected to arrive sometime in 2023 – find out more below.
---
---