Buckle up for the next instalment of our 'Lunch Run' video series, where we talk cars, food and a healthy serving of smack.

Second only to the 10-unit limited run of the SLS AMG Electric Drive, the EQC 400 is basically the first full-production all-electric Mercedes-Benz in history.
With two striking, wrap-around lightbars, AMG wheels and draped in a dark, metallic grey paint, our Mercedes-Benz EQC 400 turned heads from the get-go, and it only impressed us more as our time with the car went on.
It quickly became clear this car is the best electric vehicle currently on sale in Australia. Before you dive into the video below, let's run over the specifications we're working with here – as this is extraordinary 'Lunch Run' deserves as a little extra airtime.
---
---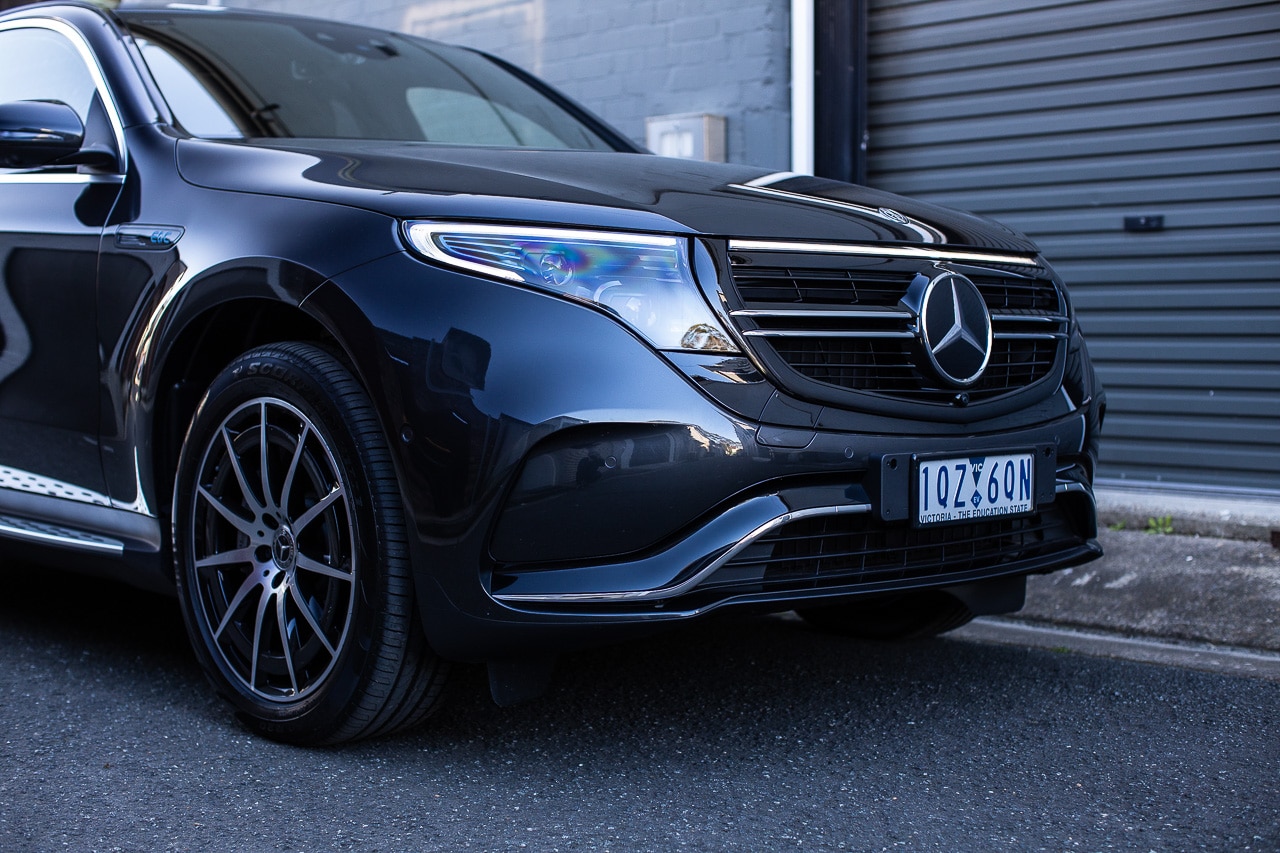 Powertrain
Make no mistake – the fact that the EQC 400 is an EV doesn't mean it's lacking in classic Mercedes power underfoot. On the contrary, actually. Dual electric motors put down 300kW and 760Nm of torque via a single-speed all-wheel-drive system. For an SUV (and a heavy, battery-stacked one at that), it does an admirable 0-100 dash in just 5.1 seconds.
Of these two motors, the front electric machine has been optimised for the best possible efficiency during your daily runabout, while the rear motor is geared to kick in for dynamic power delivery.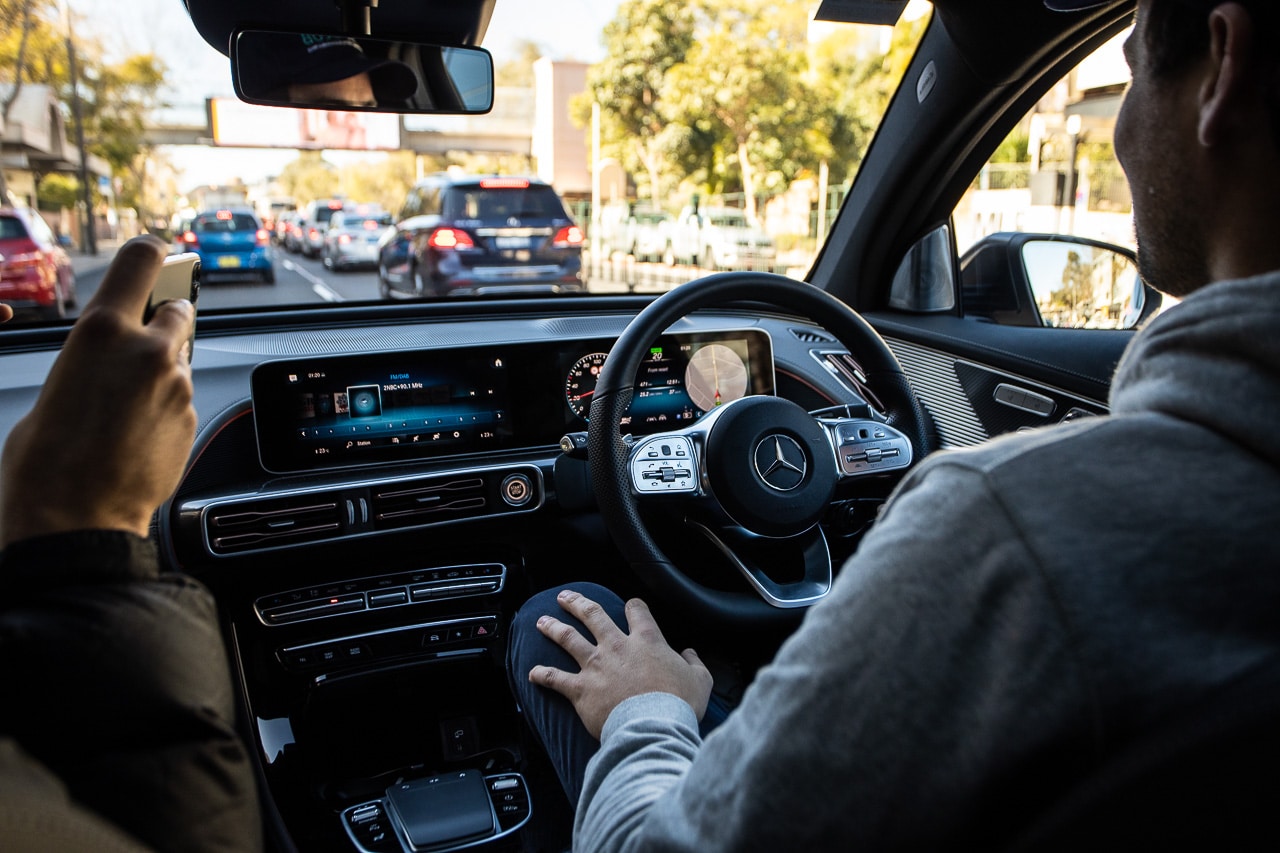 Battery, Range & Charging
The EQC 400 takes roughly 40 minutes to fully charge on a fast-charge network, delivering 434 kilometres of range from an 80kW battery. Range, as everyone is coming to realise though, doesn't really mean a whole lot these days (just like how your iPhone runs out of juice before lunch some days, and others, it lasts a full 18 hours).
Interestingly, it also comes with a five-year Chargefox subscription and five years complimentary charging on the ultra-rapid Chargefox network. This effectively means you get free charging in most Australian capital cities as a reward for taking the EV plunge.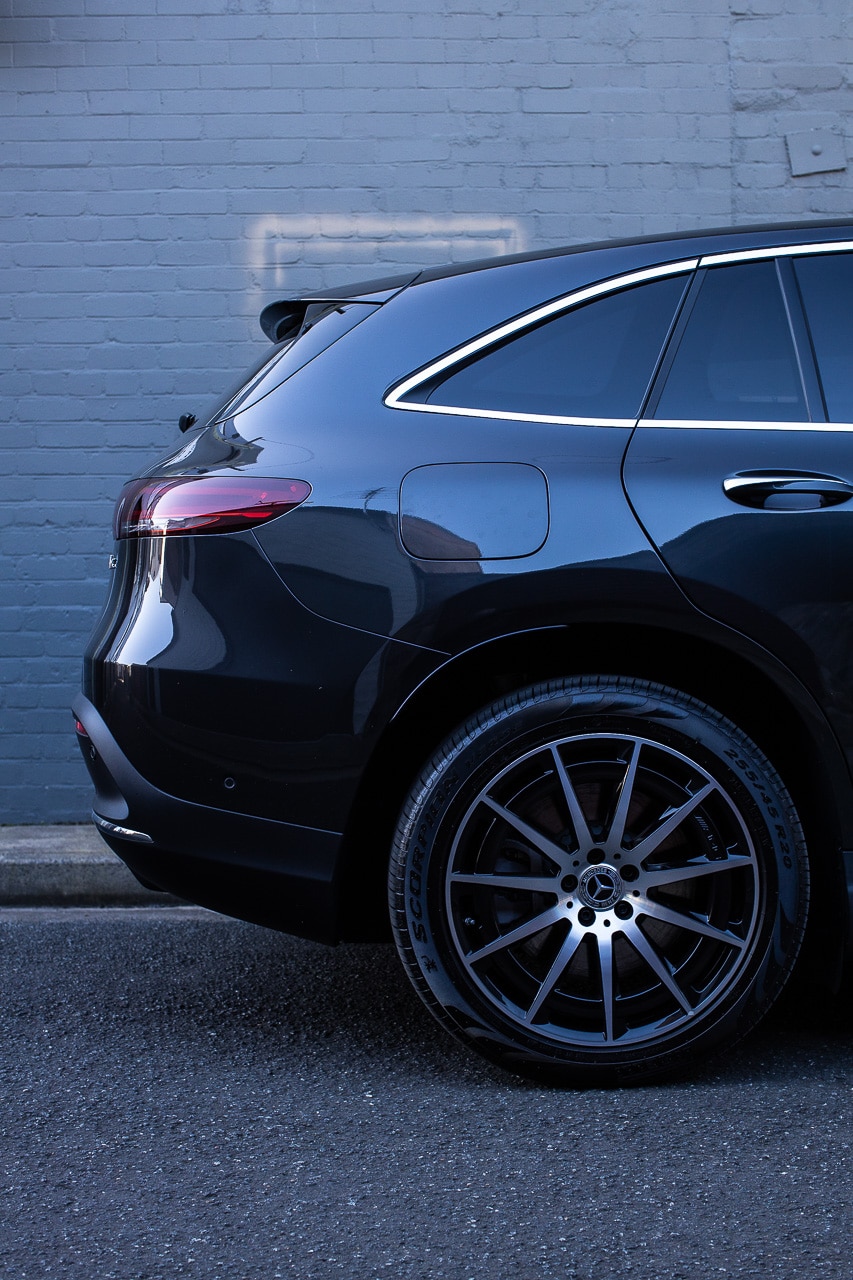 Pricing
Offered in just a single spec (with the option of a $5,900 'Art Line' cosmetic package), the mid-sized SUV from the German automaker clocks in at $137,900, before on-roads. This is a touch dearer than the mid-spec all-electric Jaguar I-PACE ($135,400) and the Tesla Model X Performance ($141,100). Amazingly, you no longer need to visit a dealership, with the EQC now available online and ready to be shipped straight to your home from Germany.
Conclusion
It's new, pioneering technology, but with the brand cache of one of Germany's finest automakers. It's luxurious, comfortable and most importantly – liveable. As far as EV's go, it probably the least 'electric' car on the market, and that's nothing but a good thing. Within minutes you forget you're driving an EV, and that's a future direction for electric vehicles we can get behind. At the very least, the offer of five years free charging is almost too good to refuse.
Watch our brief jaunt with the Mercedes-Benz EQC 400 to The Boat House at Balmoral above.
---
---