One-off show ponies in Police forces around the world aren't a new phenomenon, but an all-electric SUV – particularly the ludicrously fast Tesla Model X – is one of the first of its kind in the world to find itself attached to a highway patrol unit.
Victorian Police has announced this week that it has purchased a Tesla Model X Long Range, capable of 575km and a 0-100km/h sprint time of 4.6 seconds.
Despite starting at $149,000 (plus on-roads), this particular Model X will be integrated with a variety of (presumably quite expensive) toys, including licence plate scanners, radar units, as well as lights and sirens. They'll have to work closely with the American tech giant to overcome the minimal 17.0-inch touchscreen infotainment system and ensure the software is capable of the necessary features, a process which Victoria Police has admitted will take time.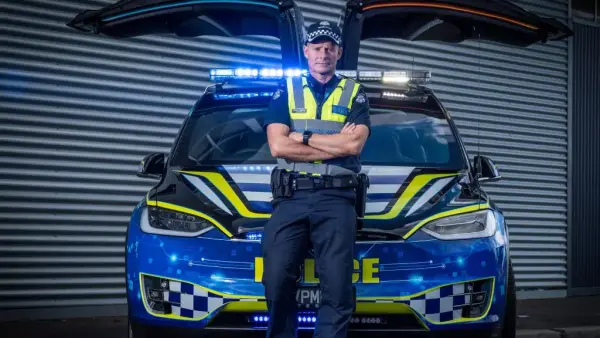 "This vehicle is unlike any other Victoria Police has ever had in its fleet and could well be the future of road policing in this state, country and the world," Stephen Lean, Road Policing Command Assistant Commissioner quoted in a statement.
You'll likely spot this Model X around Casey, Dandenong, Baw Baw and Wangaratta, the region in which it will begin its trial phase.
According to Car Advice, the world's EV police force is sparse at present, with Hyundai's Kona Electric currently in service in Switzerland, BMW's i3 in Zurich, and Teslas on California's Fremont police force.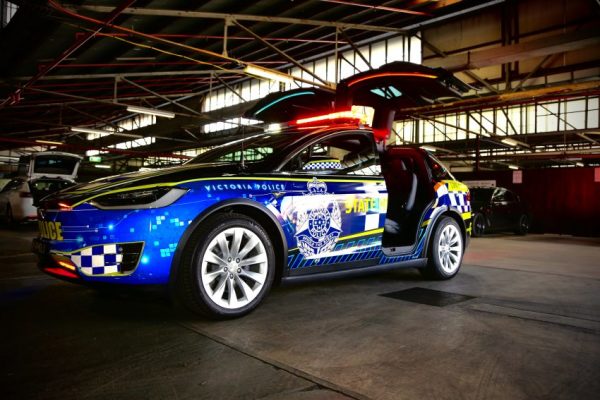 RELATED: Tesla Model X P100D Review, the world's quickest SUV