Let's face it, the thought of your Koenigsegg Regera or DB4 GT Zagato tyres resting on the polished concrete floor of your garage/man cave is enough to make you sick. Fear not connoisseurs, Fahrengold – purveyors of bespoke vehicle presentation and storage solutions – has you covered with the Fahrengold Show Carpad, an arguably redundant piece of illuminated aluminium, you didn't know you absolutely had to have.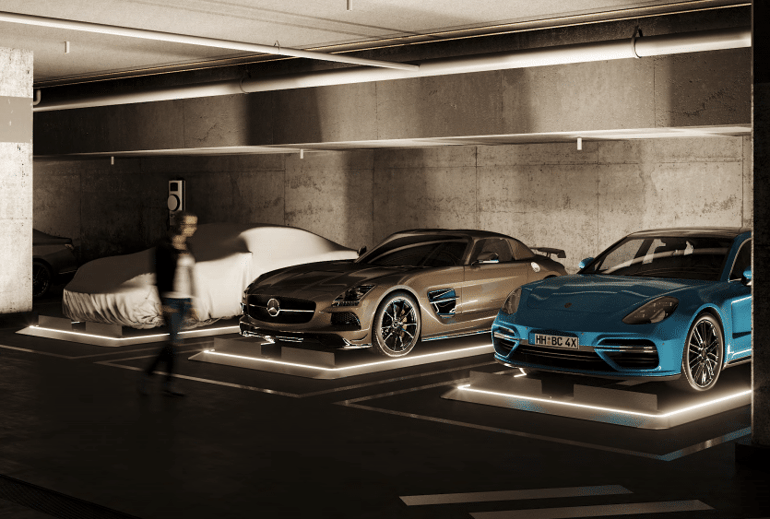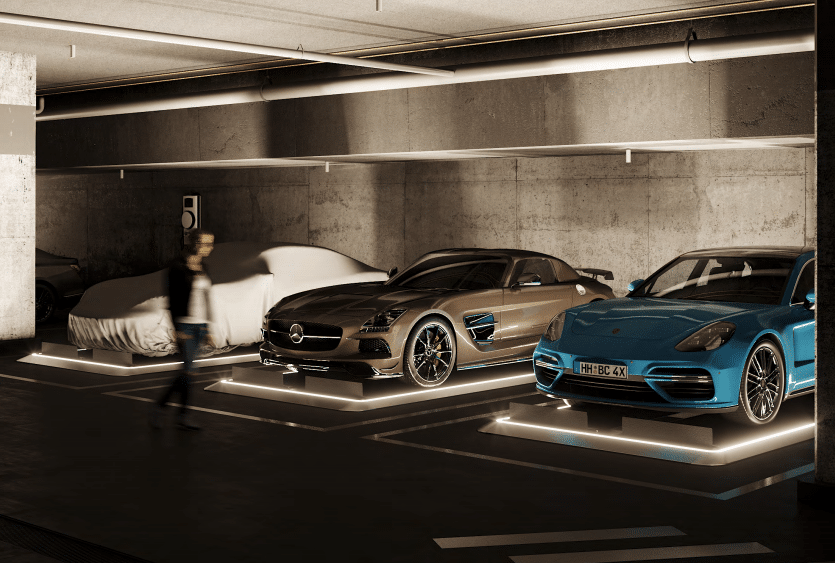 Made from high quality aluminium, the Fahrengold Show Carpad boasts a border of LEDs that provide dramatic uplighting to give your hypercar or cherished classic the stage presence it deserves. Be it an unassuming Bond storage unit or Bruce Wayne calibre lair, the Carpad not only showcases your pride and joy with colour matched lights, it gives owners piece of mind in the event of a very minor flood (at least that's what you'll be telling the misso to justify the purchase).
In all seriousness though, it does have some interesting features which include an immobiliser, in the form of hydraulic flaps that appear to prevent the car from being driven forwards, off the pad. It also boasts a speciality app, which notifies owners, via built-in sensors and cameras, if someone gets too close to your car, preventing undetected damages or possibly even theft.
Designed and manufactured in Germany, the Fahrengold Show Carpad is offered in a range of standard sizes or can be built to any size you request, so your Sherp ATV doesn't feel left out. Via Car&Driver.