I've driven sports cars, I've driven supercars and I've driven each respective category around some of Australia (and the world's) best race tracks. What I had definitely not driven before – an opportunity that triggered child-like joy when it pinged in my inbox – is the Australian Grand Prix circuit at Melbourne's Albert Park. And what better way to pop that cherry than in a car made by inaugural Formula 1 champions from 1950 themselves – Alfa Romeo? Namely the Alfa Romeo Stelvio Quadrifoglio.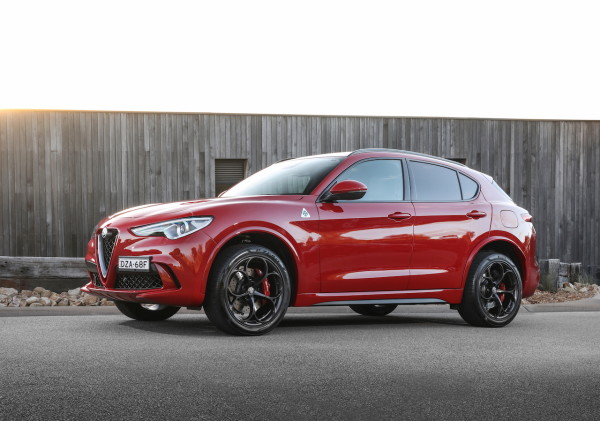 Our local FIA Grade 1 street circuit boasts 16 snaking corners through the vibrant south of the nation's sporting capital. It's arguably the country's best racetrack, but no grand title comes without its caveat.
As any Melburnian or Formula 1 fan would know, this circuit isn't a permanent feature. Essentially, it's only in operation for five days of the year, and there I was, with the crisp Autumn air slicing through my clothes about to get behind the wheel of the Alfa Romeo performance range – and one the first to drive the track in 2019.
---
---
If you've been paying attention to Alfa Romeo these last few years you'll have noticed two things. Firstly, Alfa's Giulia Quadrifoglio was such a brilliant sports sedan that Jeremy Clarkson drove straight off the test track and into the dealership to buy one. Journalists, myself included, have been singing its praises ever since with some even coining it as superior to the hall-of-fame worthy BMW M3.
Secondly, Alfa Romeo have come out swinging once again with another Quadrifoglio reboot, this time in the shape of a performance SUV dubbed the Stelvio. As the Giulia was one of my favourite cars of 2018, you can imagine the hairs standing up on the back of my neck as I itched to burn some rubber in its new big brother.
An SUV launch at a racetrack, you may be asking? I hear you, but it just goes to show that Alfa Romeo are prepared to put their money where their mouth is. I can assure you that any misgivings were quickly dismissed as I heard the admirable roar of the Ferrari-derived twin-turbo V6 wake the dead on the spicy warmup lap.
From the Stelvio, I expected two things; sluggishness and body roll. While never totally unavoidable in comparison to the sedan, you'll be pleased to know that I didn't register any overwhelming case of either. Leaping out of the start gates on the corner of turn 1 & 2, the Stelvio sprung to its 100 km/h dash at lightning speed – a feat that's doable in a mere 3.8 seconds on paper – and one which saw me scrambling for gear changes much faster than I had initially expected.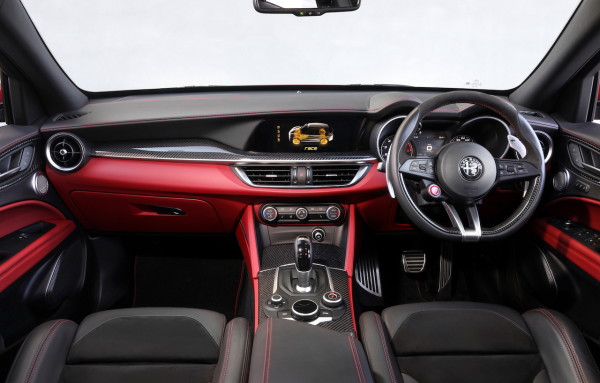 The steering column, I might add, has hardly (if at all) changed from the Giulia. This was music to my ears, as the perfectly balanced and sized contraption was mounted to a beautiful dash and complemented by the same gorgeous, column-mounted aluminium paddles that I'd come to love in the sedan.
Aside from the ride height, the primary point of difference for the Stelvio was its ability to dance the line between tail happy sports car and a soccer mum's all-wheel-drive whip. A unique party trick that I could actually feel when getting on the throttle early out of turns 11 and 13, the Stelvio's ability to send 50% of the power to the front axle when things got a little too sendy was a blessing that the Giulia simply can't physically provide.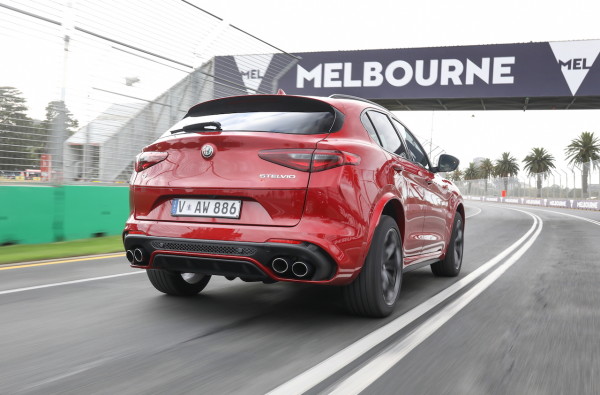 Alfa Romeo excel at one thing above all, and that's appealing to the heart of any car enthusiast, rather than their head. A brand steeped in such a revered racing legacy that can continually build gorgeous upon gorgeous machines will never lose its ability to stimulate that erotic passion of the golden age in their owners.
---
---
Redemption for the rational buyer this side of the century, however, has been a slow process, and one that was only jump-started by the hail mary that was the Giulia in very recent years. Present day, and the Stelvio can confirm that its little brother sedan was no one-trick pony. From this first drive, it seems Alfa Romeo have replicated the format I fell in love with a year ago with a jacked up personality and roomy practicality to match. Albeit at a $6,000 premium over the Giulia Quadrifoglio, we can all let out a sigh of relief that the Italian automaker's momentum appears to be here to stay.
The Alfa Romeo Stelvio Quadrifoglio starts at $149,900, before on-road costs. Be sure to check back here for our long-term loan review in the coming months.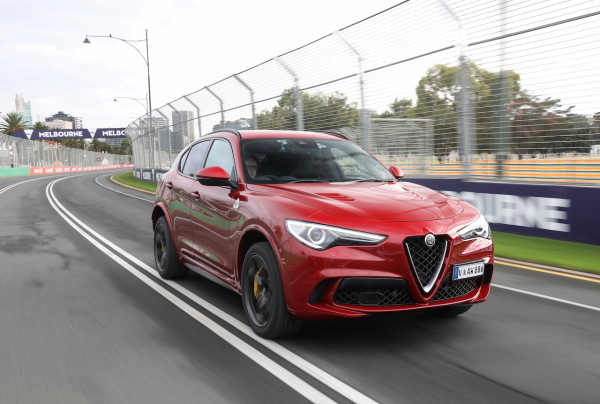 RELATED: Alfa's Giulia QV Robs BMW's Throne for Best Sports Sedan