Ford's most powerful production car to date.
Yeah, you read that right, even more powerful than Ford's GT supercar. The Mustang Shelby GT500 debuted over 50 years ago as the exclusive successor to the Shelby GT350, and now, half a century later, the beefed-up Mustang has surpassed the Ford GT to become the most powerful Ford to date.
Boasting a spicy 5.2-litre supercharged V8 that Ford says will put out more than 700 horses, the GT500 and will run the quarter mile in less than 11 seconds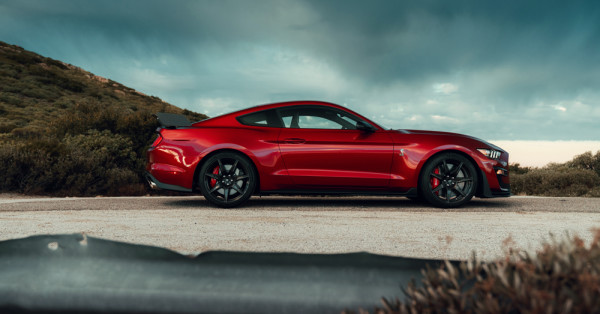 The seven-speed dual-clutch transmission is the same one found in the Ford GT, and Mustang's US marketing manager Jim Owens confirms the new gearbox will perform "far faster than even the best race car driver could," despite cries from purists for a manual gearbox.
Aesthetically, a huge whale shark front grill (the biggest ever on a Shelby) inhales air to keep the car cool and feed the thirsty V8, while massive quad exhausts round out a mean rear end. There's also an optional carbon-fibre performance package that adds a hefty rear wing and 20-inch wheels with Michelin Pilot Sport Cup 2 tires.
With no official Shelby versions of the beloved Mustang on the market in Australia (yet), our advice would be to pay a premium in the US of A to rent one of these (or the closest thing to it) for a cruise along the Pacific Coast Highway.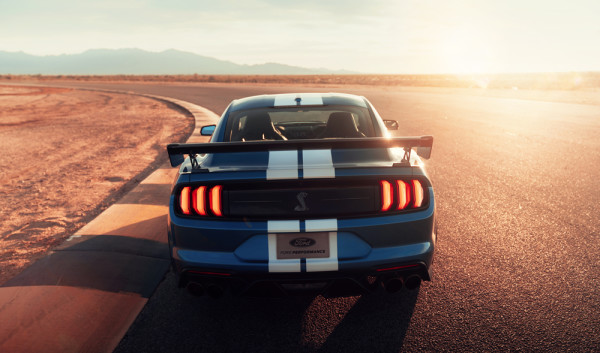 RELATED: Flogging Ford's Sharper New Mustang Around A Racetrack