Been thinking about buying a Toyota Hilux? You might want to hold off until you finish reading this – because G-SHOCK wants to give you a special $80,000 custom edition of a Hilux SR5 for FREE. And it comes with quite the badass exterior.
The famously tough watchmakers have partnered with Patriot Campers to give away the famously tough truck. Dubbed the G-SHOCK X TOYOTA HILUX SUPERTOURER, it comes custom-designed to not only resemble the G-SHOCK GGB100 Mudmaster, but match it in durability. Where to begin…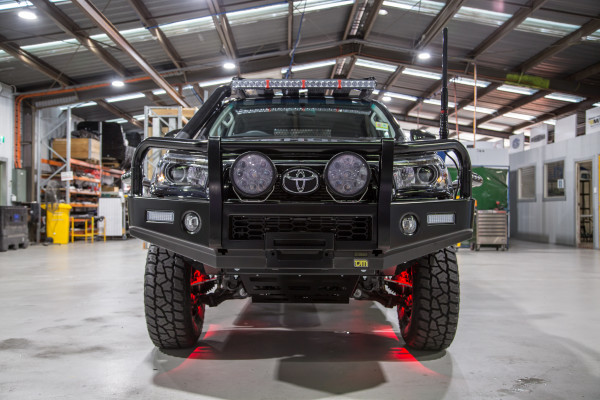 There's a TJM outback bullbar specifically built for heavy-duty off-road use. Over to the side, there are TJM sidebar steps to not only offer extra protection but easier access.
---
---
Over to the underbody, this rig has been fitted with bash guards for those rockier off-roading expeditions. The XGS Suspension with an additional two inches of lift should also ease the burden. Speaking of extra kit, this vehicle comes with a 150-litre Brown Davis fuel tank. That's an extra 70-litres of fuel capacity.
A PCOR tray body and alloy wheels, TMJ stainless snorkel, X-Ray vision 220 LED driving lights, and 1200mm X-Ray vision quad optic light bar – suffice it to say, this Hilux is certainly built like no other.
You've heard the term "once in a lifetime" being thrown around before, but this is an offering that is sincerely singular. One of one in the world, in every sense of the term. Just look at it – the grit, the menace, the promise to dominate from peak to pavement. This Toyota Hilux is everything a tough car should be (and more).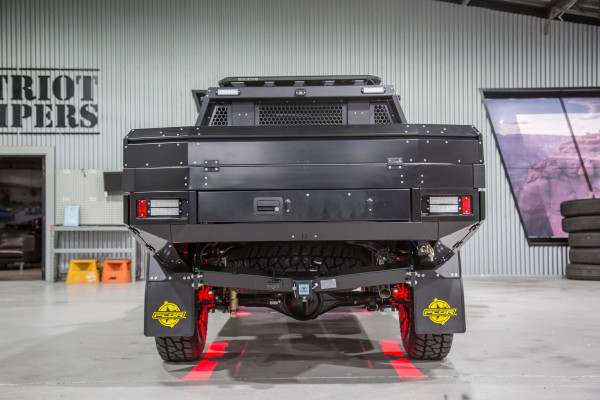 How can you win it?
To be eligible, you'll have to purchase any Casio G-SHOCK or BABY-G product from a participating outlet (with an authentic Shiro warranty serial number) between now and January 26th, 2020. Make sure you keep your receipt, though, as you'll also have to enter the details of the purchase in the below form which will ask you to upload a scan of said receipt.
From there, it'll simply be a matter of waiting. The competition is scheduled to be drawn on January 28th, 2020. The lucky, lucky winner will be contacted by phone and email.
You can enter the competition here.
---
---
Hurry – your time starts now.
This article is proudly presented in partnership with G-SHOCK. Thank you for supporting the sponsors who help make Boss Hunting possible.