The Geneva Motor Show officially kicked off yesterday, March 7, but the majority of manufacturers had already begun showing off their latest creations for press to drool over in the days prior. From wild concept cars to luxury automobiles even you and I can afford, here are our picks for the best cars showcased so far.
Bugatti La Voiture Noire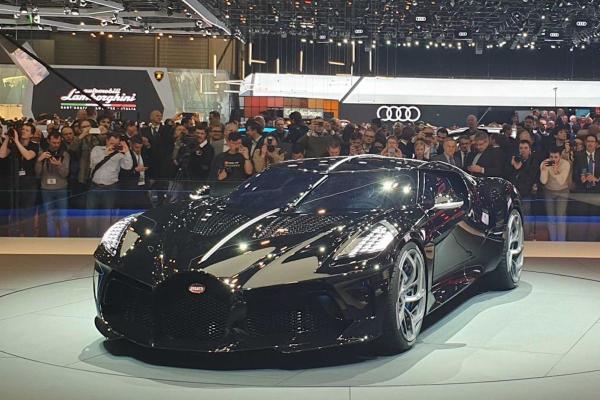 This one-off special edition Bugatti La Voiture Noire (The Black Car) celebrates the manufacturer's 110-year history and is inspired by the brand's famous 1936 Type 57 SC Atlantic. La Voiture Noire features a custom carbon fibre body and signature 16-cylinder engine, complete with 1,500 horsepower and a massive six (!!!) exhausts. It's also the most expensive new car ever produced, having already been sold to an unnamed owner for an incredible $27 million AUD.
Release Date: Never.
Price: $19 million
Koenigsegg Jesko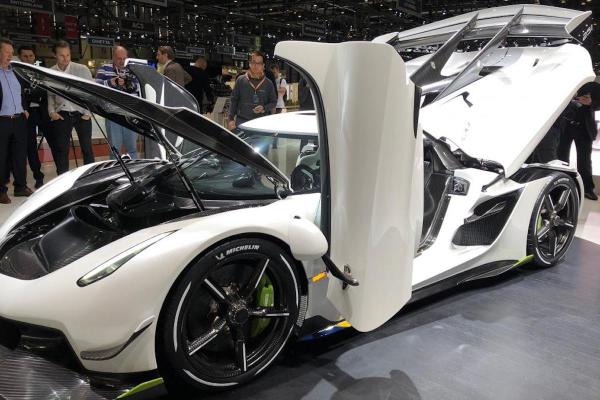 Swedish supercar manufacturer Koenigsegg's latest release is certainly getting a lot of attention. Powered by a twin-turbo 5.0-litre V8 that also happens to be the world's lightest V8 engine at just 189kg, the Jesko is another super fast performance car with a luxurious interior that includes Alcantara, leather and carbon fibre trim, electrically-adjustable sports seats, a digital instrument binnacle and a nine-inch infotainment screen with support for Apple CarPlay. The ultimate in modern superfast weapons.
Release Date: N/A
Price: N/A
Bentley Continental GT No. 9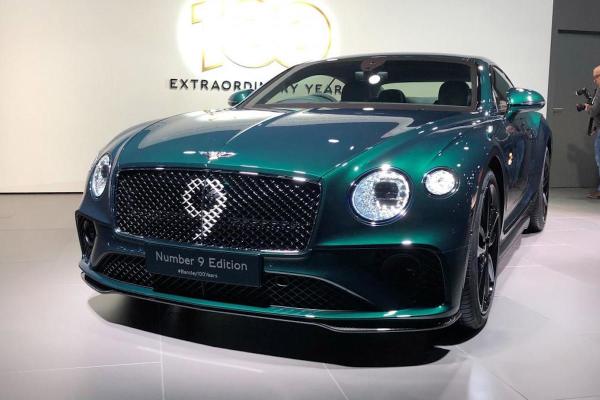 Celebrating its 100th year in business, luxury car maker Bentley is commemorating the moment with the release of the Continental GT No. 9. Paying homage to the Le Mans winning 1930 "Blower" Bentley, the GT No. 9 comes with either Cumbrian Green or Beluga upholstery, a turned aluminium centre console, 18K gold switchgear and a set of classic British-Jaeger themed dials. Powered by the same 6.0-litre twin-turbo W12 as the standard car, the GT No. 9 is limited to just 100 vehicles and sure to sell out fast.
Release Date: 2019
Price: $372,000 USD
Aston Martin Vanquish Vision Concept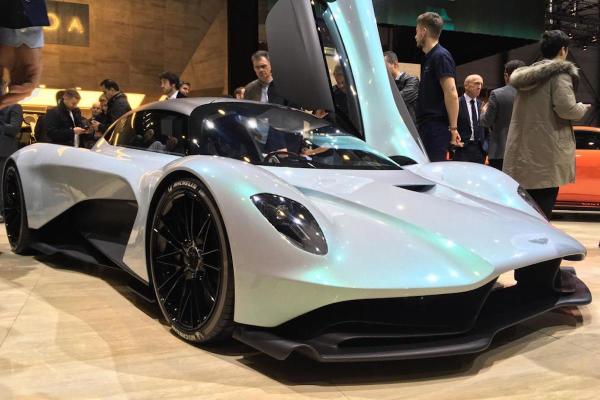 Looking to rival Ferrari and McLaren in the racing stakes, Aston Martin revealed their latest crack at producing a top-of-the-line road-going supercar. Created using F1 technology adopted from Aston's partnership with Red Bull Racing, the Vanquish Vision Concept looks similar to Aston Martin's previous hypercar, the Valkyrie, but contains a hybrid powertrain all-new V6 engine amongst a variety of new additions. It's being touted as the next evolution in street-legal F1-inspired vehicles and can be all yours for a lazy million or so.
Release Date: 2021
Price: $1 million USD
Ferrari F8 Tributo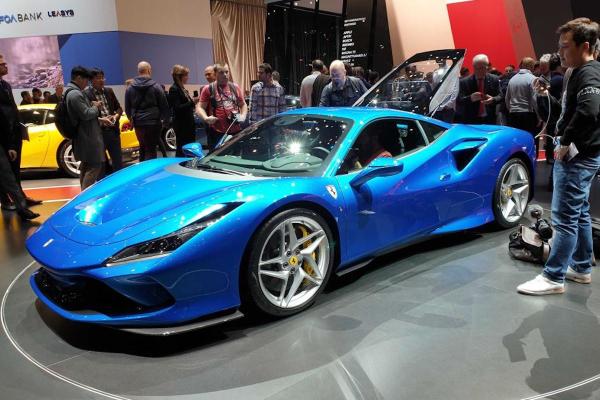 Set to replace the Ferrari 488 GTB, the F8 Tributo is a wonderful upgrade with a 710bhp turbocharged 3.9-litre V8 engine, redesigned aerodynamics, slimmer LED headlights, larger brake-cooling intakes and new twin-pod tail-lights. With a top speed of over 320km this car is an absolute monster and another awesome vehicle from the Italian masters. Read more here.
Release Date: 2019
Price: $290,000 USD
Pininfarina Battista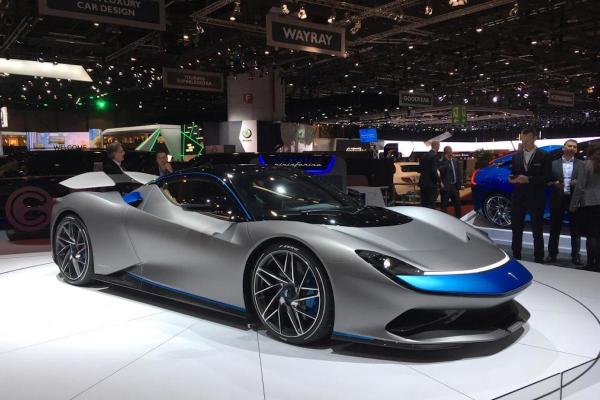 Named after the company's founder, the Pininfarina Battista will be the most powerful road-legal car ever produced once released next year. Not only that, but the Battista is equiped with four electric motors (one for each wheel) and produces a combined output of 1,873bhp and 2,300Nm of torque, with a top speed of 349km. There will be a wide range of customisable options available for the lucky 150 people who can afford one of these prestigious supercars.
Release Date: 2020
Price: $3.7 million USD
RELATED: Pininfarina Battista's EV hypercar will hit 0-100km/h as fast as a formula 1 car
Mercedes-AMG GT R Roadster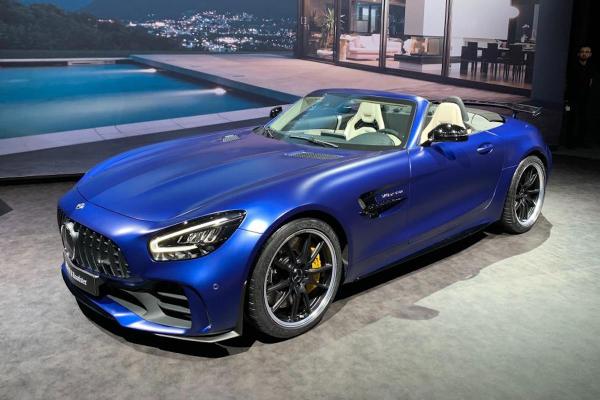 This limited run of 750 Mercedes-AMG GT R Roadsters will feature all the upgrades of the coupe version, but with the standard hard case roof now removed, turning this exquisite Merc into a topless devil. Powered by a 4.0-litre turbocharged V8 engine with a seven-speed dual-clutch automatic gearbox, the GT R also has Nappa leather upholstery, a pair of heavily-bolstered sports seats and carbon fibre trim. It also looks pretty darn sexy too!
Release Date: 2019
Price: $279,000 USD
Ginetta Akula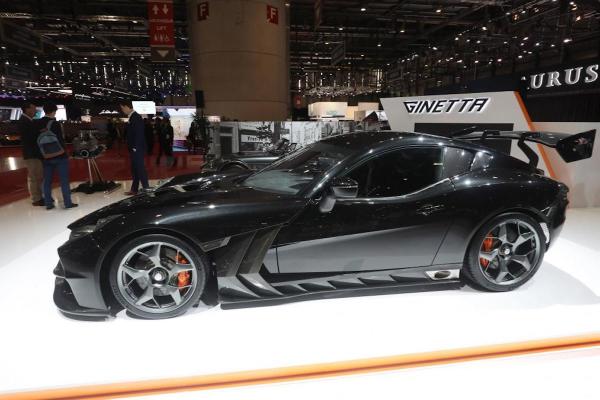 This brand new supercar from Ginetta is the British car makers first release since 2010's G40R. Featuring a naturally aspirated 6.0-litre V8, which generates in excess of 600bhp and 700Nm of torque, it's safe to say the Akula is one fast automobile. The sleek carbon fibre design only adds to the lightweight supercars look, making it one of the surprise packets of this year's motor show.
Release Date: 2020
Price: $447,000 USD
Lamborghini Aventador SVJ Roadster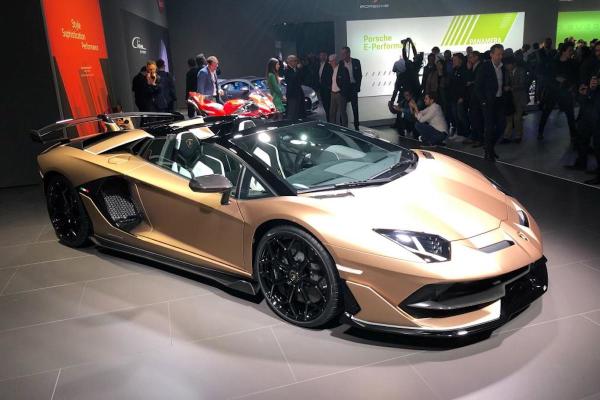 Lamborghini dropped off two new cars at Geneva this week and while both are fantastic, it's the Aventador SVJ Roadster that gets my pick. Ditching the standard electric folding roof, the Aventador has a quick-release carbon fibre roof panel that can be stored under the bonnet. Speaking of what's under the hood, the SVJ Roadster has a 6.5-litre naturally aspirated V12 engine and can go from 0-200 clicks in 8.8 seconds, with a remarkable top speed of 349km! Now if only I could borrow 600k from the bank, and then another 600 for Australia's luxury car taxes and all the rest.
Release Date: 2019
Price: $602,020 USD
RELATED: The new Ferrari F8 Tributo set to be powerful & precision made perfect