Swearing (and cooking) his way to world-wide stardom, everyone's favourite celebrity chef Gordon Ramsay has scored himself a fucking hot new Ferrari Monza SP2 that might be the most gorgeous creation from Maranello this century.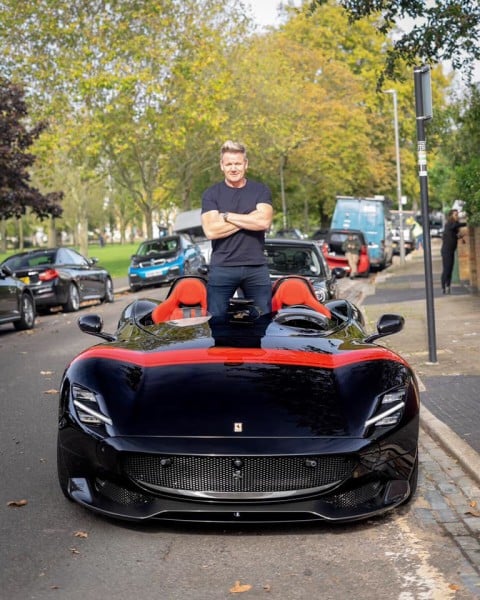 The car is being hailed as an homage to the icons of Ferrari both past and present, after being unveiled at the H.R. Owen Bodytechnics Car Club event, part of Ferrari's new "Icona Series".
Ramsay's new whip echos the stylistic elements of Enzo Ferrari's 750 and 860 Monza's of the 1950s, with the choice of turning the car into a single-seater with a tonneau cover, or if he's feeling lonely, the cover can be removed to fit a co-pilot.
---
---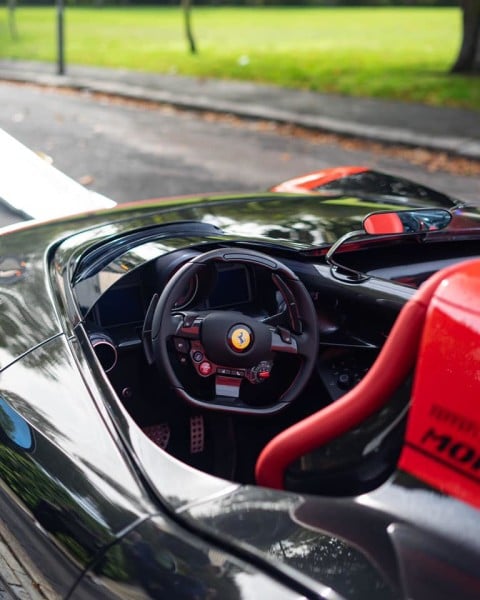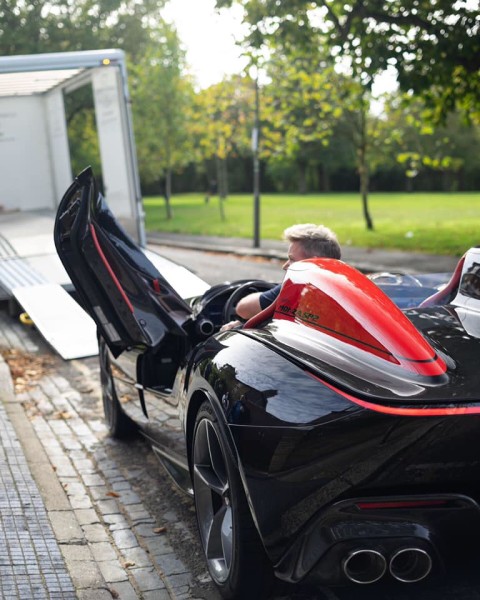 The Hell's Kitchen star can do the 0-100 km/h dash in 2.9 seconds with his new wheels, reaching an impressive 200 km/h in 7.9 seconds. Under the hood is the guts of an 812 Superfast, and although inspired by a '50s model, the Ferrari drives like new, utilising the spritely V12 to give the whip a bonkers 800 horsepower and 530 lb-ft of torque.
Ramsay's six-month old baby son Oscar even sat behind the wheel with a video posted by Ferrari that'll sure pull at the (slightly jealous) heartstrings.
---
---
RELATED: Ferrari Take The Covers Off The F8 Tributo In Sydney With Spectacular Fashion