When we worked with Harley-Davidson last year on the learner legal Street 500, one of our objectives was to break the misconception that the bike was 'big'. Sure, the Street 500 may be larger than your conventional learner motorcycle, but that additional heft comes with the cruiser style, as it does advancing into more powerful bikes – a 1200cc Ducati Monster weighs roughly 70kg less than a 1200cc HD Sportster. Granted, I may have familiarised myself with the Harley-Davidson lineup a tad more than others, but to consider the Street 500 or Street Rod 750 daunting in any way is absurd – a thought I arrived at within minutes of riding the 2018 Harley-Davidson Softail Breakout 114.
I've ridden HD touring models and Sportsters in the past, but the Breakout was my first foray into the Softail world, one I enjoyed, immensely. For 2018, Harley-Davidson has completely revamped its 'Big Twin' lineup, kissing the Dyna name goodbye and folding the best of Dyna and Softail models into one family of bikes. The new Softail fam sports an all-new weight reducing frame, concealed single shock, and a new V-twin engine in either a 107 (1750cc displacement) or 114 (1870cc displacement) spec.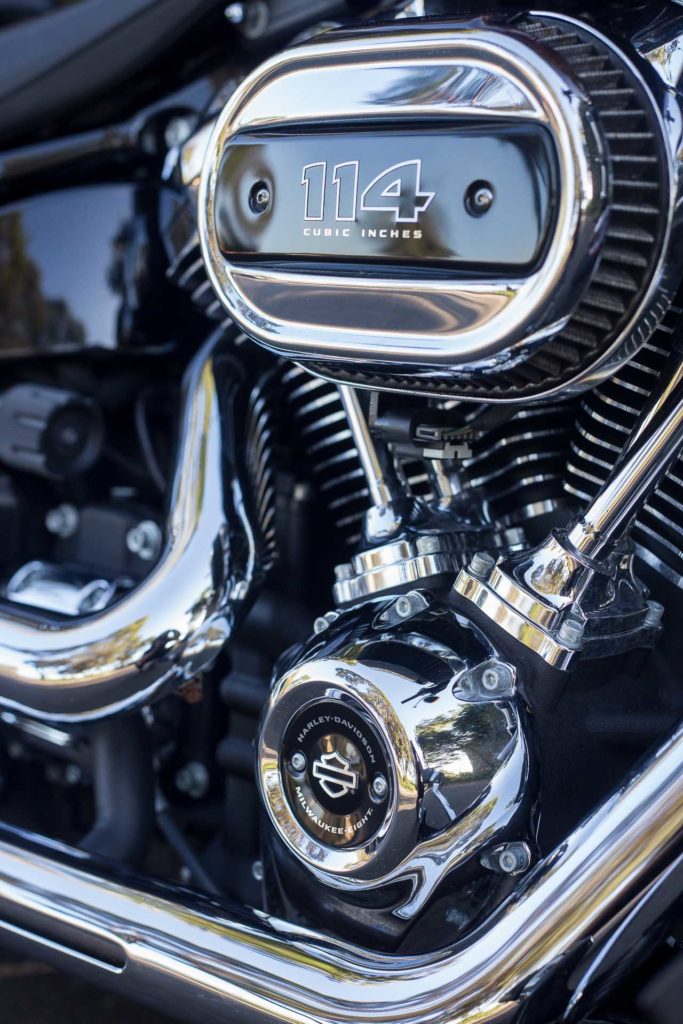 Yep, 1870cc. Sounds insane, doesn't it. But it's not.
---
---
Ultimately it's just a number. Yes, that number equates to power, which the Breakout 114 has in abundance, but it's the delivery of that power that differentiates the cruiser from the sports bike, and in the case of Breakout 114, it's an absolute dream. I couldn't tell you how many times I moaned with enjoyment as I shifted from second gear into third and twisted the throttle. It became a sick addiction, feeling the revs rise in second and unleashing the bike, pinning third and gliding into fourth. Hammering it along the highway, knowing it wasn't strained in the slightest, knowing it had even more to give, if I wanted to give it, was exhilarating. This is the freedom machine right here.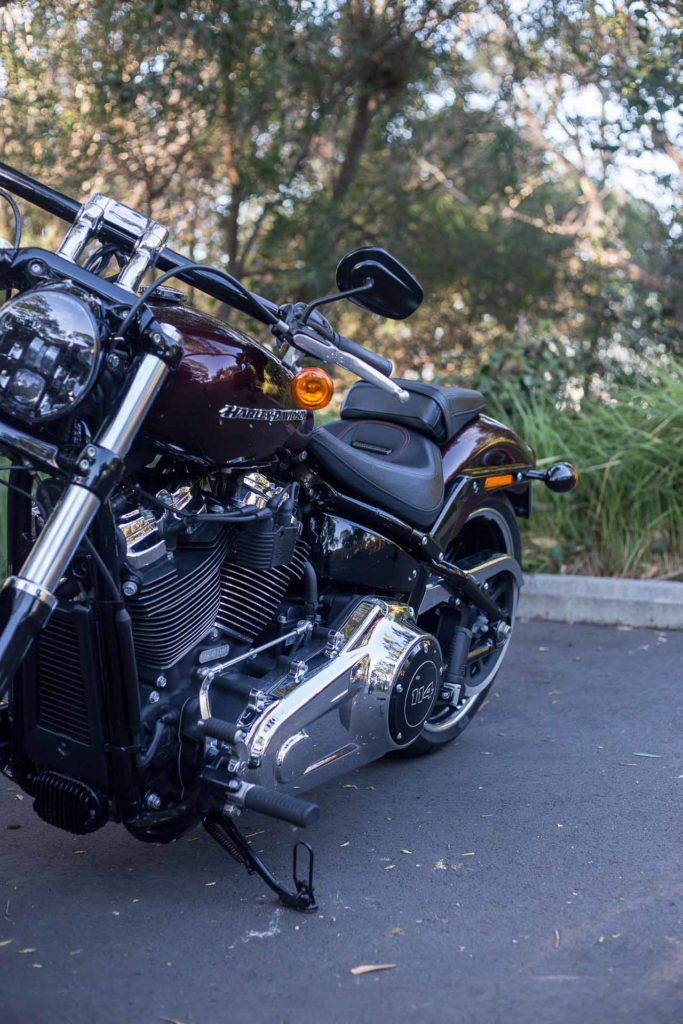 Outside of tight parking and stationary manoeuvring, I found my Twisted Cherry Breakout 114 pretty manageable in the city too. Obviously, it's not designed to be a city bike, with wide low handlebars and a kerb weight exceeding 300kg, but it served me very well for two weeks, darting around town to meetings and social events, where it draws the attention of almost any bystander, amazed at the presence of it.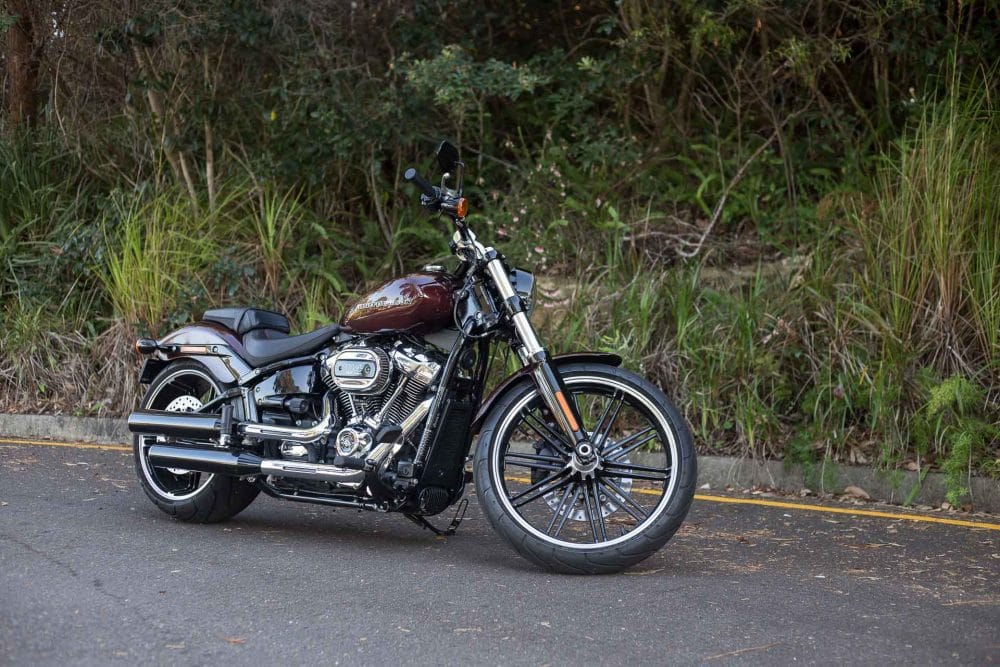 It's actually remarkable how many people show interest in a bike like the Breakout 114. Of course, Harley-Davidson's have always held a certain mystique about them, but I've felt with the introduction of the entry-level models, and the popularity of the Sportsters, that it has faded somewhat. But not when you ride the Breakout. Even the uneducated know it's a serious Harley-Davidson, and in turn perceive you to be a real connoisseur, which is impossible to get enough of, especially when you've concocted a dialect that seamlessly blends Sydney's Northern Beaches and Clay from Sons Of Anarchy.
"Yehhh mate, new Softail Breakout. Yep, beauty isn't she. Nah that's the new 114 that one. Oh, just under 1900cc there, yeh plenty a power. Nah easy mate rides like a dream. Cheers yeh, have a good day."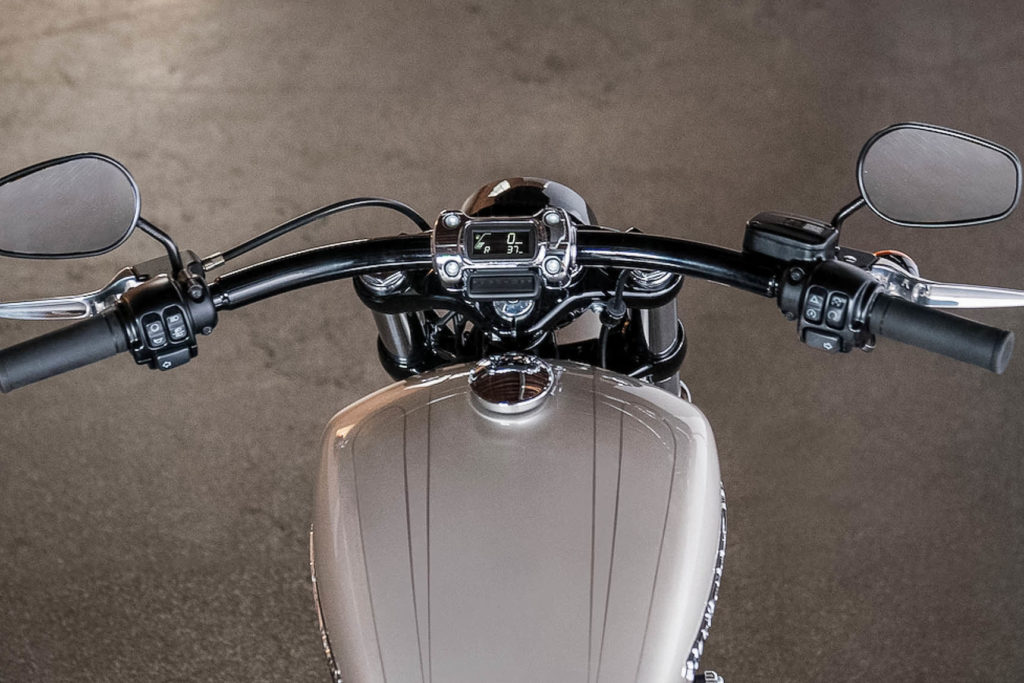 What I loved about the Breakout 114 was the fusion of tradition and technology. The new Softail emulates the iconic rigid frame aesthetic but utilises a newly engineered adjustable suspension unit hidden under the seat. Up front, the analogue speedometer has been replaced by a digital unit, recessed into the handlebar bracket, which accentuates the clean lines of the bike. And the seat design continues to get better and better, with a small lip at the rear of the seat allows you to settle back into a comfortable but assertive riding position, perfect for ambling along at 60km/h or pushing the bike through bends.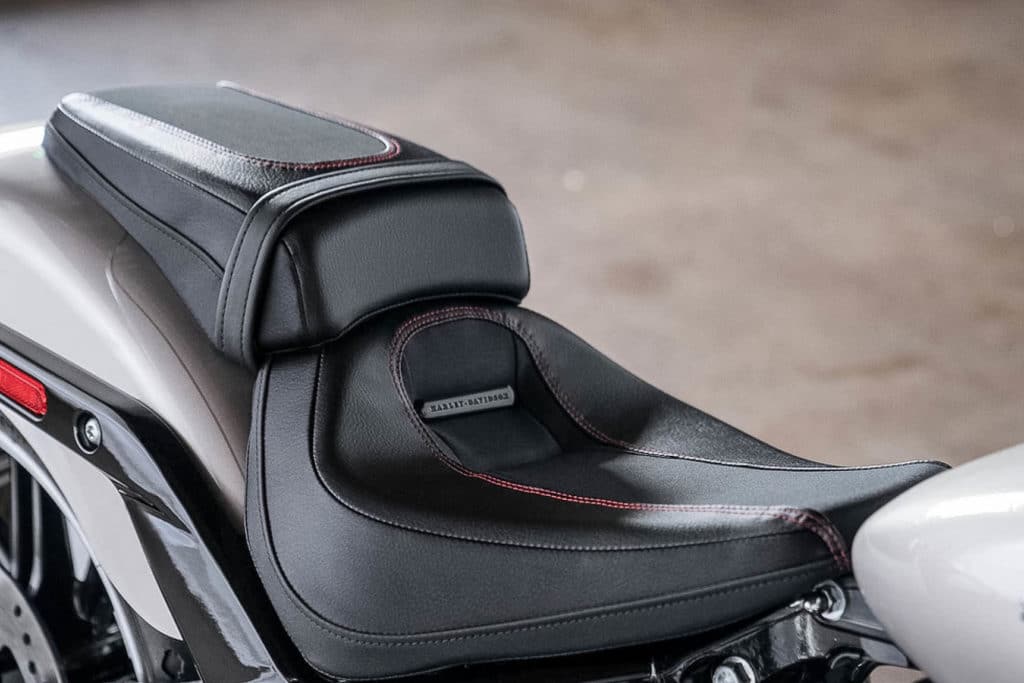 Riding all motorcycles is fun, but there's a level of total enjoyment I experienced on the Softail Breakout 114 that no bike has come close to for me, another world from the Sportster Roadster. While I'm not entirely sold on the red, or the lashings of chrome, the Breakout's overall appearance, its city and open road capability and how it made me feel both on and off the bike makes it appeal to every emotion, and I've got no doubt in my mind that I'll be adding either it or the new Softail Street Bob to my garage in years to come.
The Softail Breakout 114 is priced from AUD$33,995. For more information visit Harley-Davidson.
---
---