Harley-Davidson has finally lifted the cover on its first in-house designed and manufactured (in America) adventurer touring bike – the 2021 Harley-Davidson Pan America 1250.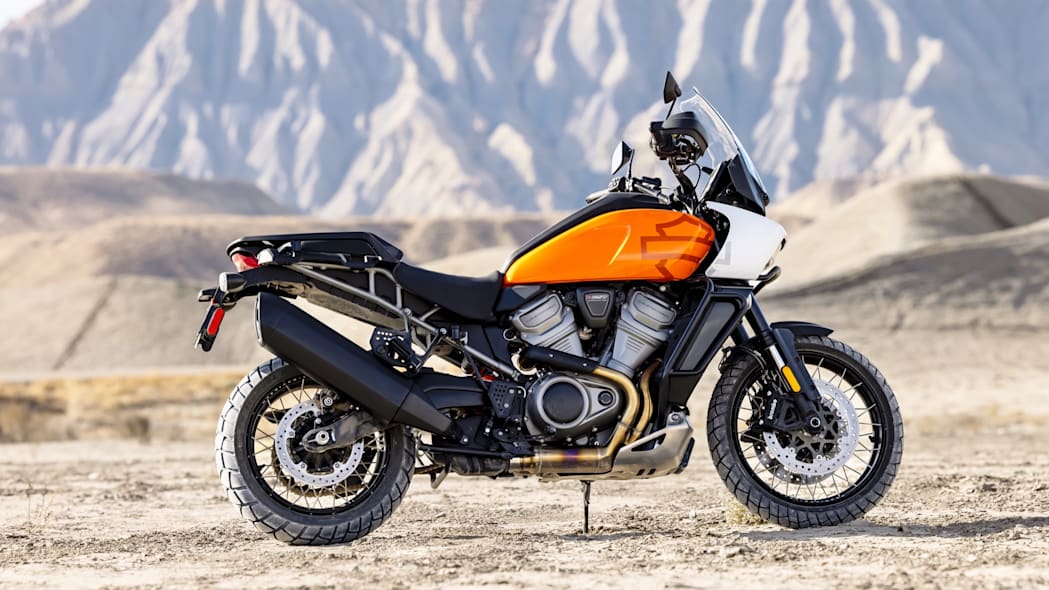 The ADV will be offered as two models globally: the Pan America 1250 and the Pan America 1250 Special with both powered by HD's new Revolution Max V-Twin 1250 engine. The liquid-cooled, 60-degree, DOHC V-twin promises 112kw (150hp) and 127Nm of torque with "a broad powerband that builds to a rush of high-RPM power" and a 21-litre petrol tank that should transport riders roughly 400km. Transferring the power to the rear wheel is a six-speed transmission.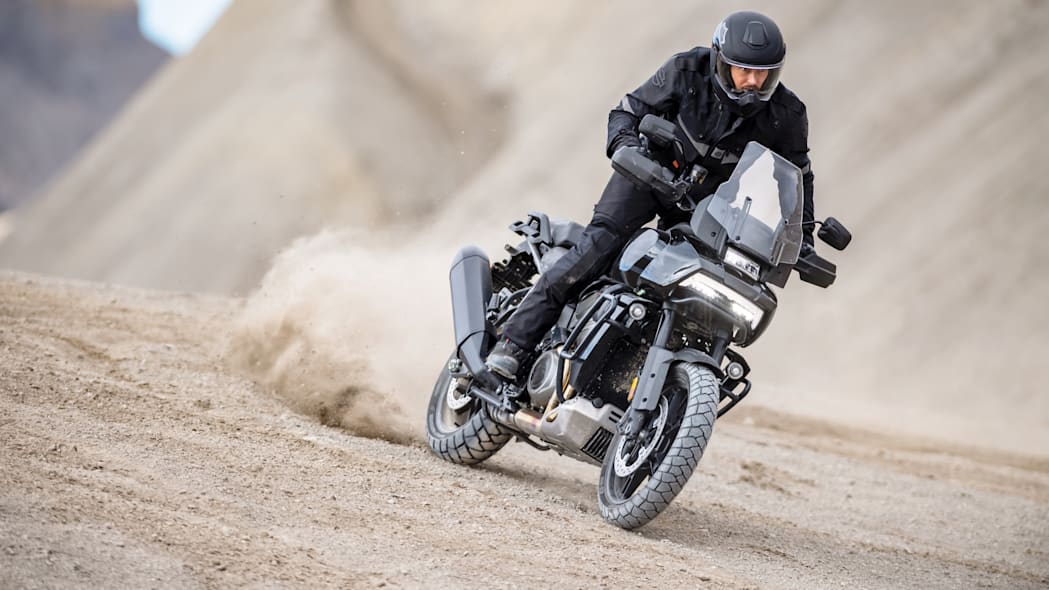 In terms of design, HD compared the styling to that of "a good multi-tool… function [leading] form." The three-component frame focuses on performance and minimizing weight, which comes in at 242kg and 254kg for the Special.
---
---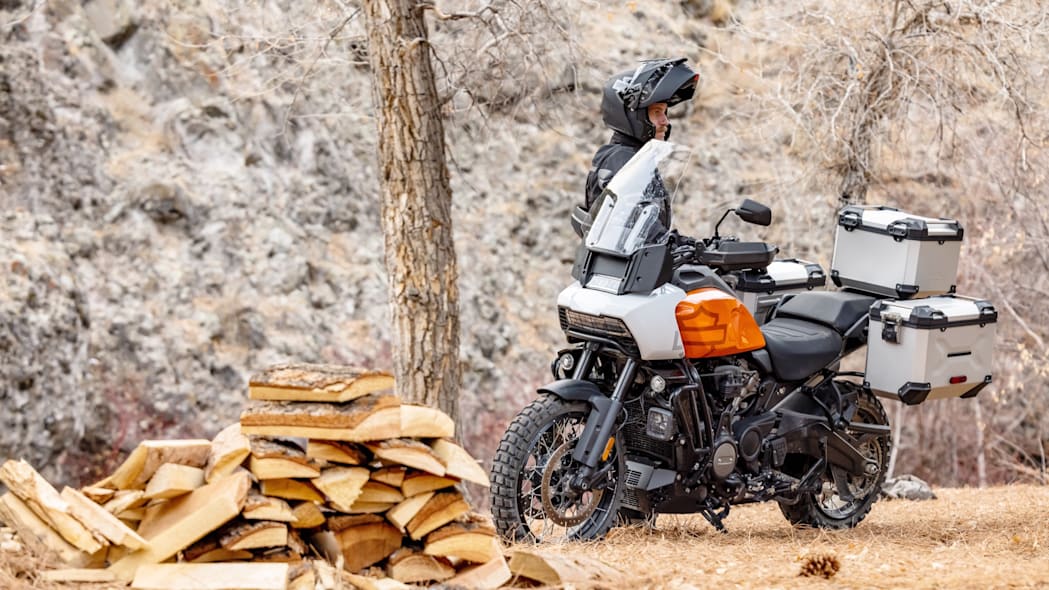 The Pan America adventure touring bikes come with a suite of technology and rider modes/aids, accessed via a touch-screen 6.8-inch TFT display while stationary or button controls for changes on the fly – smartphone connectivity comes as standard. 'Corner Enhanced' assistance arrives in various forms; Electronically Linked Braking, Antilock Braking System, Traction Control System and Drag-Torque Slip Control System with Hill Hold Control also available. Five riding modes: Road, Sport, Rain, Off-Road, and Off-Road Plus for experienced riders will alter performance, throttle response, and ABS functionality.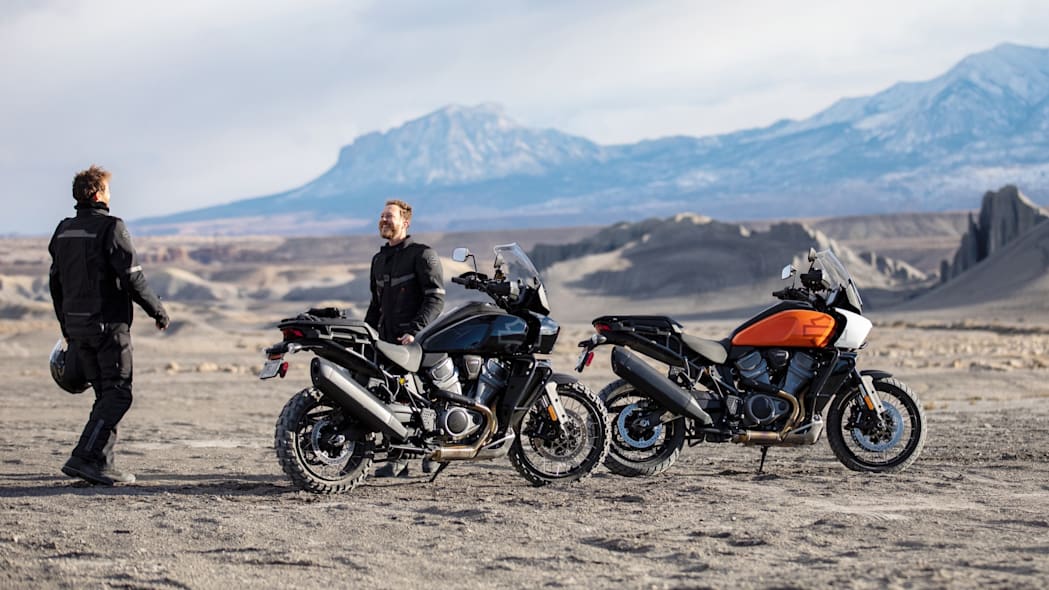 The main point of difference is the Special's optional Adaptive Ride Height, "a revolutionary new suspension system which automatically transitions between a low stopped position and optimal ride height when the motorcycle is in motion", Semi-Active Suspension, Tire Pressure Monitoring System and HD's Daymaker® Signature Adaptive Headlamp, as well as a centre stand, heated grips, steering damper, multi-position rear brake pedal, brush guards, and an aluminum skid plate. Cruise control arrives standard on both bikes.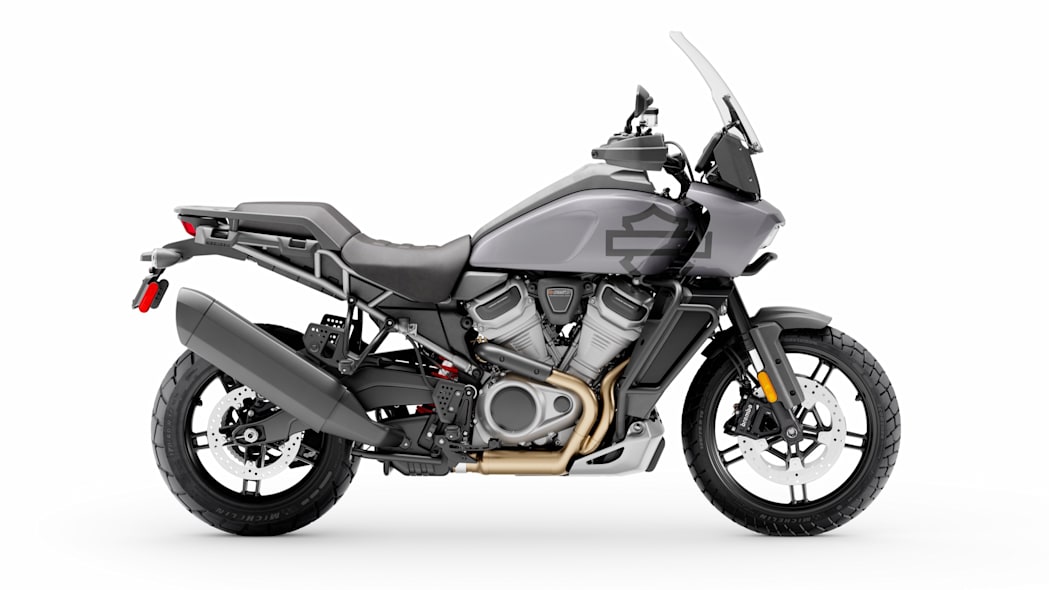 For now, only the Pan America 1250 Special will be available to Australian buyers, arriving in Q3 of 2021, and is priced from $31,995 depending on your choice of Vivid Black, Grey or Baja Orange.