Motorsport is a highly competitive industry. Teams and engineers are always looking for an edge. McKee Engineering took things to the extreme in 1968 when they created the Howmet TX, a futuristic-looking race car powered by a helicopter engine. Yeah, that's right, a fucking helicopter engine!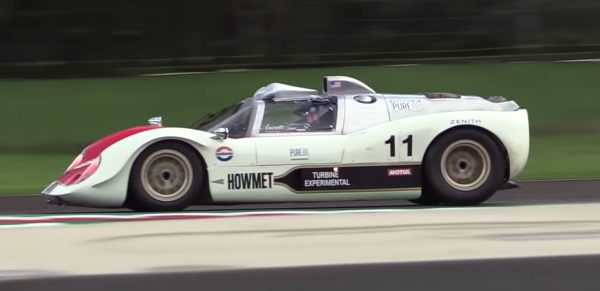 Designed to test the use of gas in a turbine engine sports car, the Howmet TX contained a Continental Aviation TS325-1 helicopter engine that produced an unbelievable 350bhp and 650lb ft of torque – huge power for a lightweight 1960's racer. The turbine engine is that big and powerful with three massive exhausts (two for the turbine, one for the wastegate), adding to the Howmet's distinct appearance. Interestingly, due to the way the gears are structured the car can't go in reverse, so there'll be no parallel parking any time soon.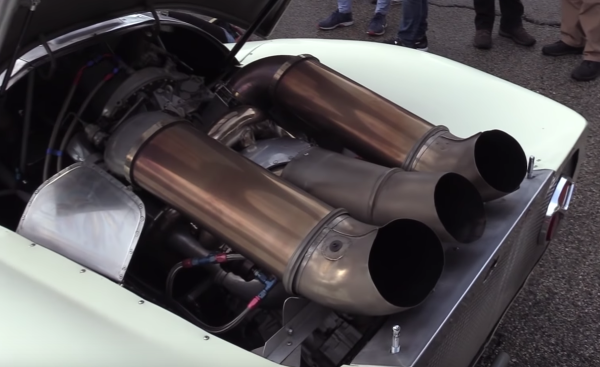 The car was entered into a number of races (Daytona 24, Sebring 12 and Le Mans 24) in its heyday and although it managed to get a couple of wins under the belt, it generally performed poorly and was relegated to the scrapheap.
Thankfully there's still one Howmet TX in circulation that was recently actioned at the famed Imola Circuit in Italy. You can experience just how loud this unique vehicle is in the video below.
RELATED: Audi's next RS6 will crack 700 horsepower