If The Rock and Dan Bilzerian went on a camping trip, you'd expect them to be rolling up in something as outrageous as this Jeep Gladiator 6×6.
You've seen 6×6 Defenders, and let's not forget the Brabus 6×6 G63, so it goes without saying that a Gladiator 6×6 was inevitable, but that doesn't mean it isn't still an egregious affront to our sensibilities.
To create this ungodly behemoth, a regular Jeep Gladiator Rubicon went under the knife courtesy of the mad hatters at Florida outfit SoFlo. Naturally, they've had to cut and lengthen the frame to accommodate the conversion.
---
---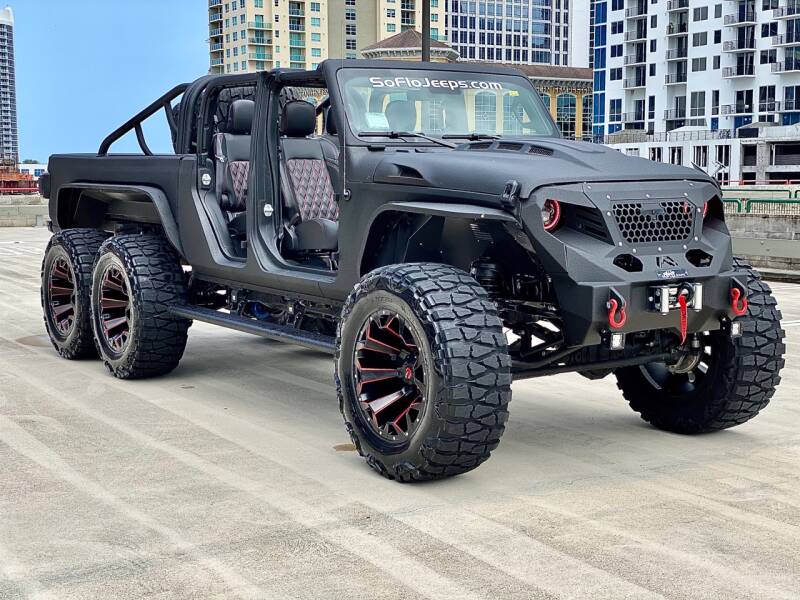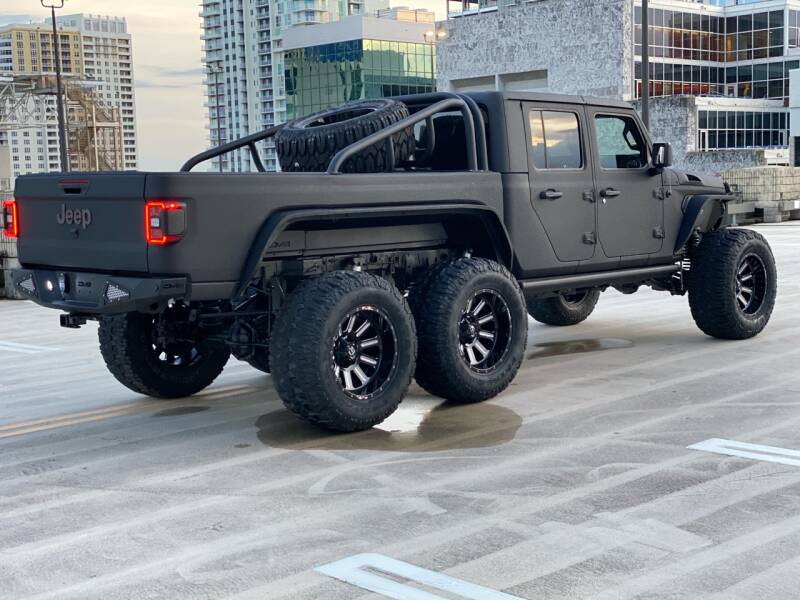 Officially known as the SF6x6G ('G' representing the Gladiator), the whip sports an extra axel that awards it a 9.0-inch differential for extra traction, as well as 5.0-inches of lift. If the Gladiator's standard V6 petrol engine isn't enough grunt, SoFlo will kindly drop a GM LS3 V8 into the SF6x6G for a pretty penny upcharge of US$30,000.
There's a Jeep Gladiator 6×6 actually on sale right now, if you're interested in learning more, and you can check it out at soflojeeps.com.