Professional rally driver of Hoonigan Racing Division fame and co-founder of DC Shoes turned social media personality – Ken Block – is selling three serious performance vehicles from his car collection via LBI Limited; all of which have been driven by the man himself during his recently-terminated partnership with Ford.
Each one is an icon in its own right, from the purpose-built 2013 Ford Fiesta ST RX43 Block used to drag race 7-time Formula 1 champion Sir Lewis Hamilton to the powerful 2011 Ford Fiesta GYM3. If you asked Block to choose a favourite, however, the standout would probably be the 1986 Ford RS200: a 1-of-200 homologation special constructed for Group B rally which he once referred to as his "dream car".
Tuned to generate over 700 horsepower from its heavily modified Evolution variant of the turbocharged 4-cylinder engine and customised to Block's own specifications, it comes with a completely bespoke interior, forged wheels, and suspension, all packaged by a slick dual-tone, matte black paint job.

Check out the selection from Ken Block's car collection below now up for grabs.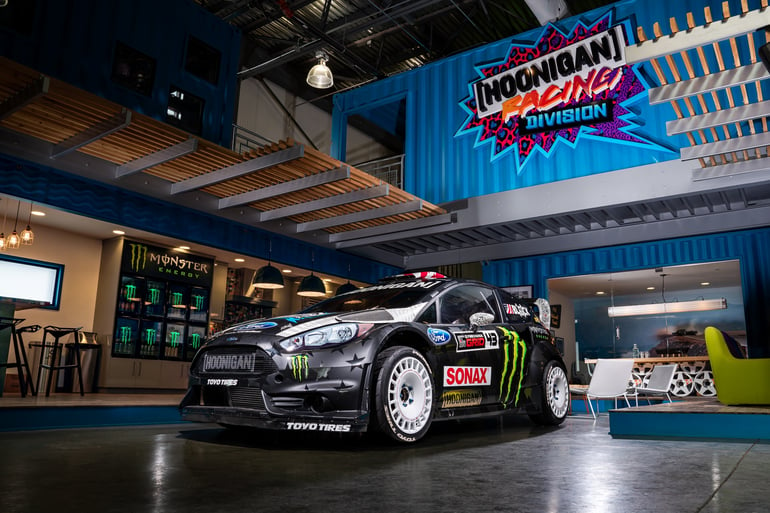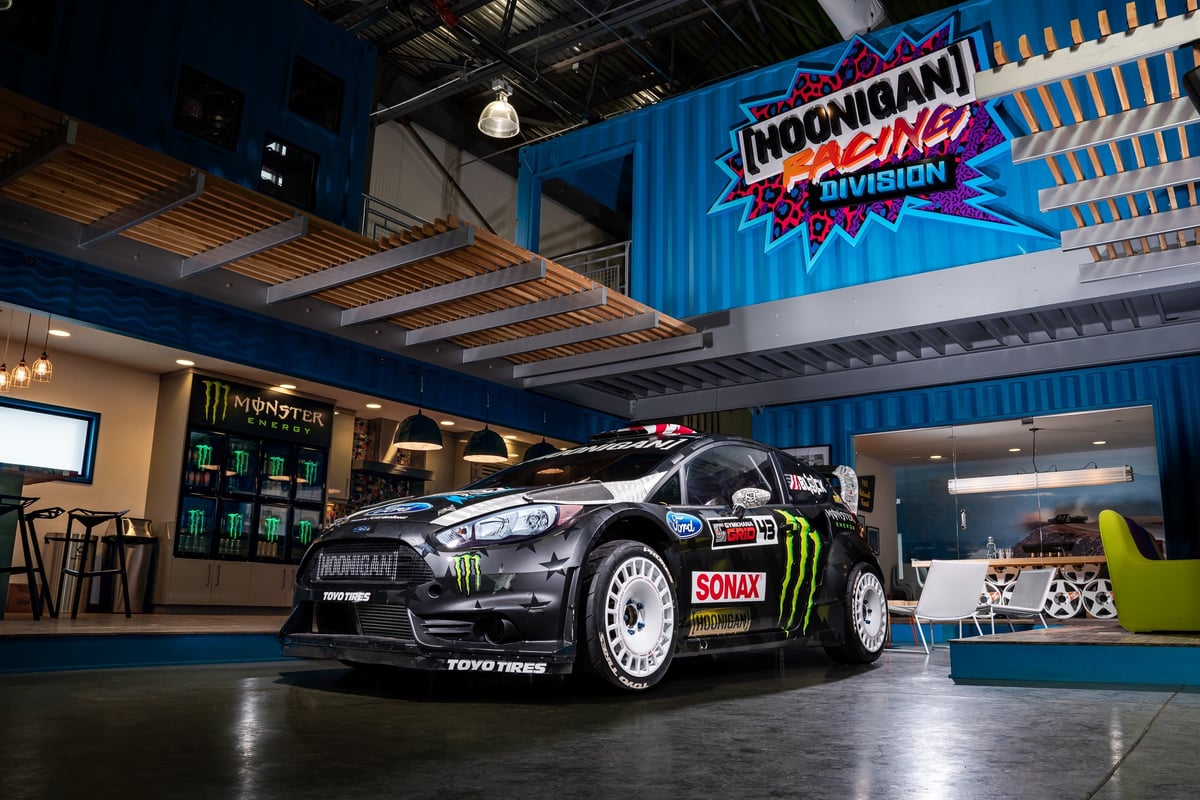 2011 Ford Fiesta GYM3
Price: Inquiry Only
Street legal: No
"The star of Ken Block's physics-defying Gymkhana THREE film. The first Ford product used to power a Gymkhana Series Film production. Built for the sole purpose of performing Gymkhana antics, its widened body, seam-welded chassis, and 600 horsepower Olsbergs engine are radically packaged in the iconic drip livery. Since its release in 2010, GYM3 has garnered 66 million YouTube views and counting."
RELATED: 1963 Corvette Grand Sport Featured In 'Fast Five' Now For Sale
2013 Ford Fiesta ST RX43
Price: Inquiry Only
Street legal: No
"Ken Block's weapon of choice for Gymkhana SIX, EIGHT, and Terrakhana Films. From the rocky terrain of Utah to the royal streets of Dubai, RX43 has shredded tires for millions of YouTube views in the world's most spectacular places. Successful in its pursuit of car culture fame, RX43 was also responsible for Ken's first-ever Global Rallycross Win. It's purpose-built M-Sport/Pipo Motors design was even put to the test during a filmed drag race against Lewis Hamilton in his Formula 1 race car."
1986 Ford RS200
Price: US$550,000 (AU$722,880)
Street legal: Yes
"Affectionately known as Ken Block's "Dream Car", this is his Ford RS200. 1 of 200 homologation specials originally built to compete in the legendary Group B era of the World Rally Championship. Thanks to a heavily modified Evolution variant of the turbocharged, 4-cylinder engine, Ken's car produces over 700 horsepower. This personalized example features bespoke interior, paint, forged wheels, and numerous suspension modifications by Hoonigan Racing."
Read more about the Ken Block car collection for sale below.