Love it or hate it, you can't knock it until you try it. Our review of the new Land Rover Defender is finally here in all its reimagined glory.
The undisputed king of off-road driving for more than half a century – from cattle-stations to war zones and every country club driveway in between – Land Rover's iconic Defender has finally been reincarnated for the modern age.
We got behind the wheel of the all new Defender this week at the Australian launch – finding its classic off-road capabilities more or less unchanged, but now perfectly balanced with a much-needed on-road overhaul that made daily driving an absolute pleasure.
---
---
It's bold, beautiful, punchy, stacked with tech and an incredibly comfortable place to be – quite possibly your one stop shop for a go-anywhere, do-anything 4X4.
Catch our full video review above, check out some top lines (including specs and pricing) below, and stay tuned for our week-long test drive later this year.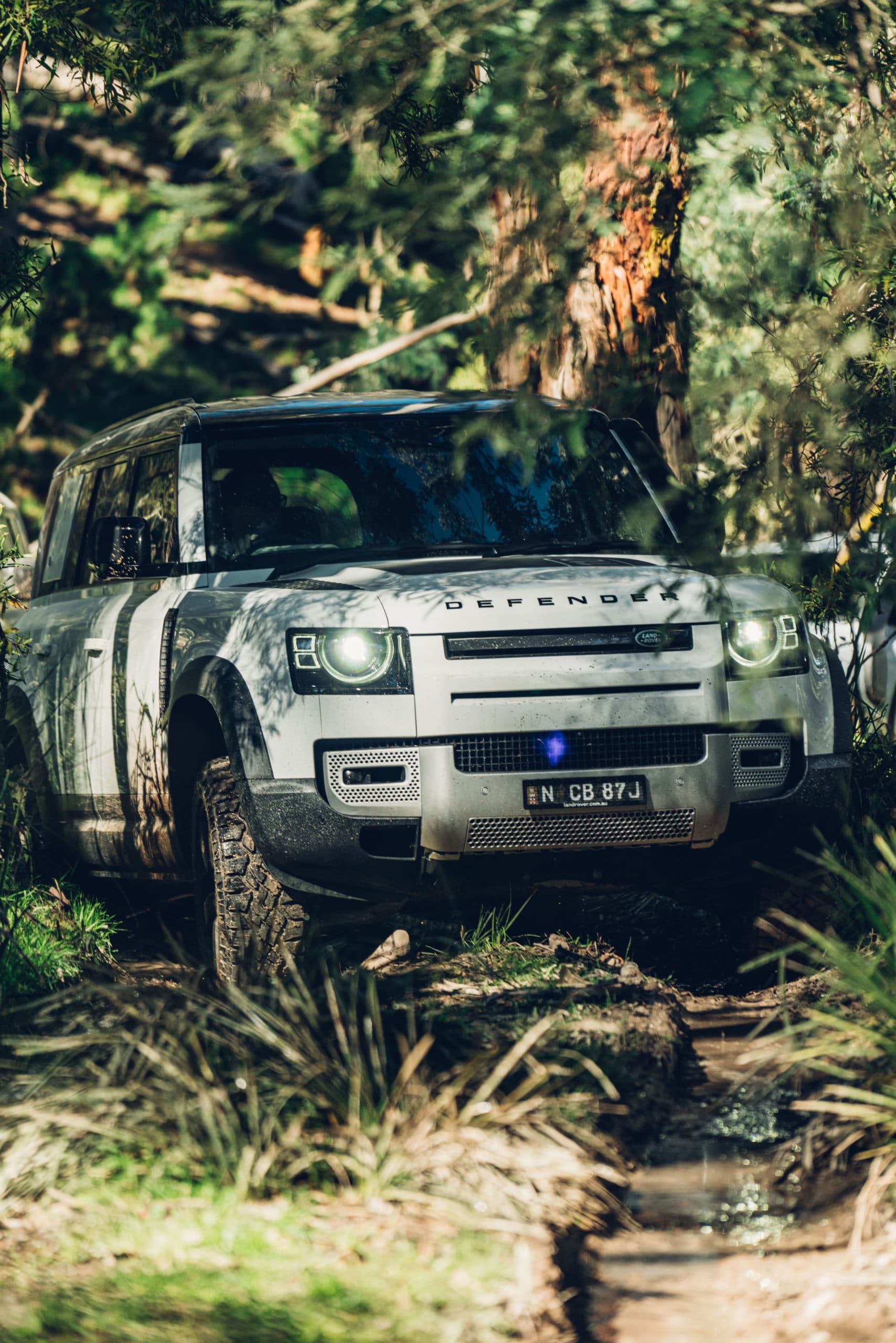 Power & Grunt
Three engines – two diesel, one petrol
D200 – A 2.0-litre, four cylinder putting down 147kW of power and 430Nm of torque with a 0-100 km/h dash of 10.3 seconds.
D240 – A similar 2.0-litre four-cylinder but with 30kW more grunt, the D240 shaves a touch over a second off the previous engine's sprint to 100.
P400 – It's this petrol mild-hybrid that leaves the trio for dead with a 6.1-second burst and an admirable 294kW of juice.
We only drove the P400 at the launch, and now we couldn't consider anything less. A very compelling drivetrain which packs an admirable punch.
Terrain Response Options
Aside from your usual terrain response options – mud, sand, rocks, etc. – the new Defender also sports both brand new 'wade' and 'configurable terrain response' settings, the latter essentially allowing you to tweak every element of the off-road experience to your liking.
---
---
With 291mm of ground clearance courtesy of the variable air suspension, as well as a 38 degree approach angle and 40 degree departure angle, rest assured the new Defender will still eat up anything you put in its path.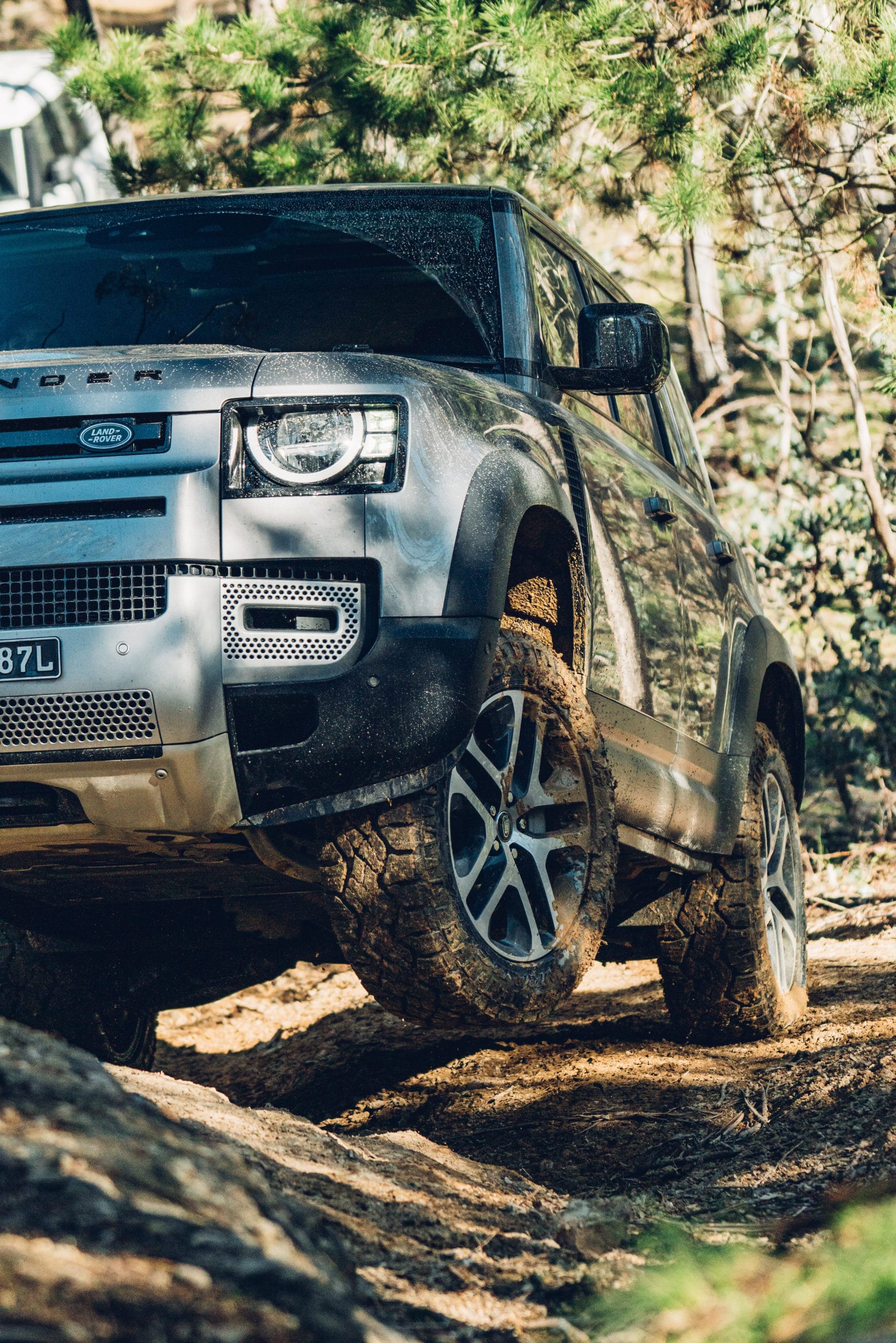 Aesthetics
Interior
The Defender is all about space and storage as well as exposed structural surfaces – little nods to the original's boxy and rugged design. There are four interior colourways to choose from, ranging from khaki to ebony and even vintage tan.
Immediate impressions are that this is a Discovery's plush interior in Defender clothing. You can option sliding sunroofs, electric seats and even a fridge in the centre console. The driving position is high, comfortable, and commanding, offering incredible viewability and impressive headroom – especially for a 6ft 5″ guy like myself. There's so much room, in fact, that you can even option a front jump seat.
The new 10-inch Pivi Pro infotainment system is also worth a notable mention, bringing JLR out of its long-standing infotainment rut.
Interiors can be optioned as desired from a pick & mix menu, or you can opt for one of six different pre-set tiers (see below).
Land Rover's almost silly selection of every trim-to-engine combination under the sun has finally been given a haircut for the new Defender. A sigh of relief for everyone involved, not least of all us here at BH, who have always found it an absolute punish to list them all for the readers.
Exterior
There are four different exterior packs to choose from – Explorer, Adventure, Country & Urban – that essentially do the same as the interior trims but for exterior aesthetics, offering a bunch of goodies for different environments you might find yourself in.
Up top, there's the choice of a fixed metal roof, sliding panoramic roof (a must have in our opinion), and a retro contrast roof, which actually doesn't look too bad in the flesh. There's also 11 different wheels to choose from, if you didn't have your hands full already.
---
---
It's worth mentioning you can even option an Australian-specific bull bar, a rooftop tent, and an electric winch for serious off-roaders.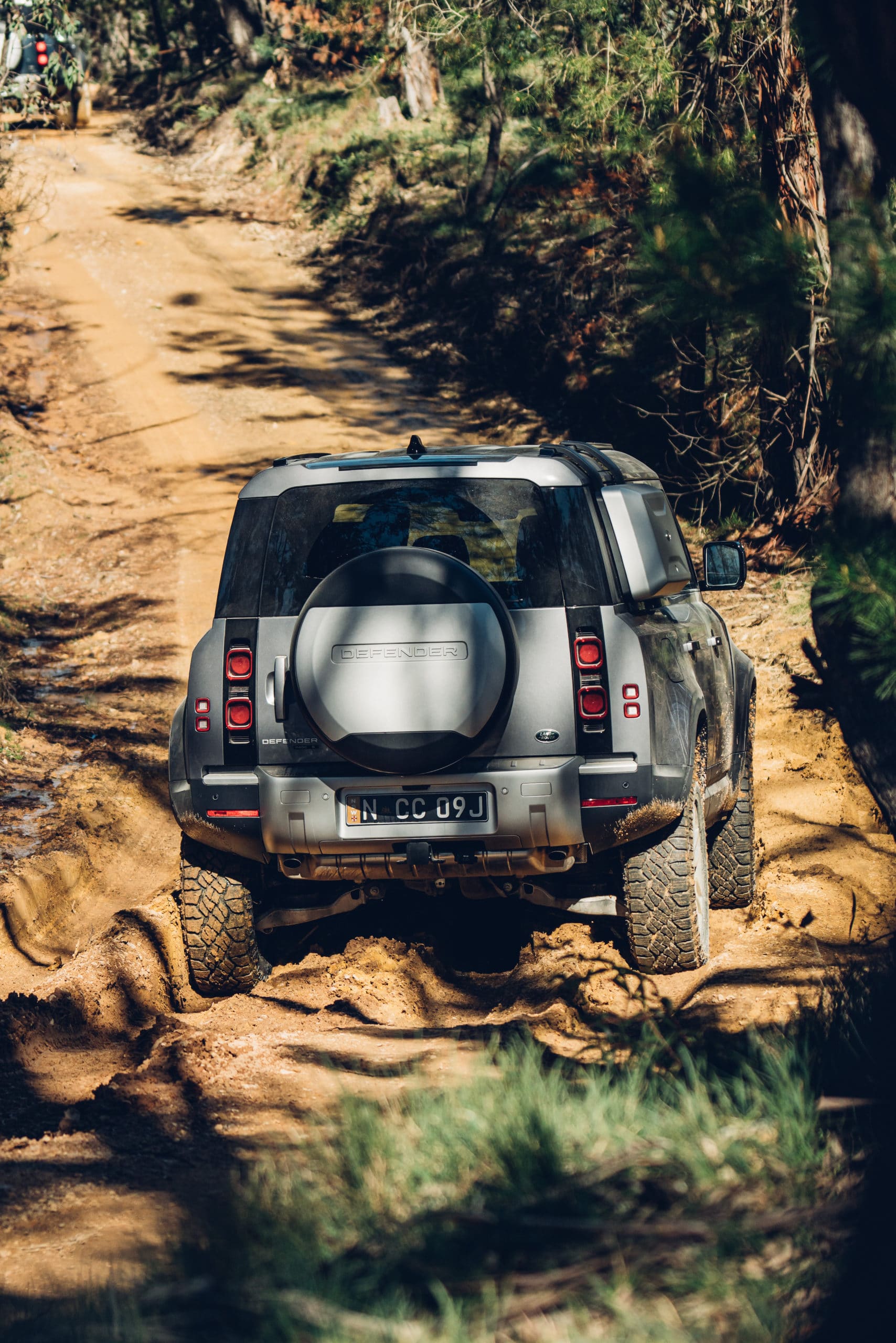 Pricing
From $69,626 all the way up to $136,736, the Land Rover Defender 110 can fill the sweet spot for just about anyone. Keep an eye out for the short wheel base Defender 90, which is soon to follow, as well as our week-long test review later this year.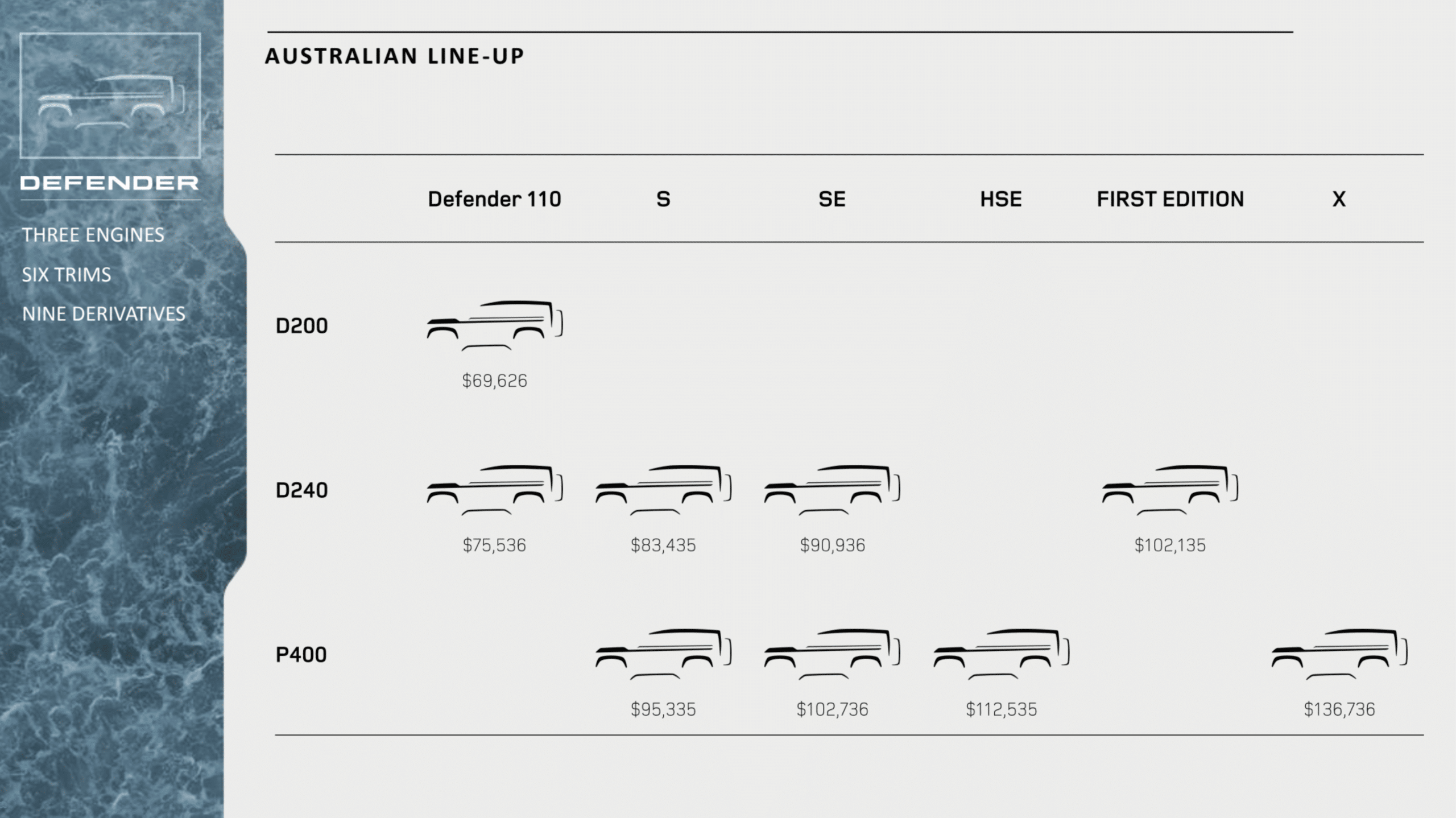 To book a test drive or spec your own Defender, head to Land Rover's official website.