Despite shooting down the idea of a next-gen Land Rover Defender ute for years, it appears the introduction of a pickup utility vehicle is back on the cards for JLR.
The legendary British marque previously snubbed the calls for a pickup truck – not because they couldn't do it – but because they didn't see the demand for one.
Off the back of the new 110's success, however, Jaguar Land Rover's executive director of vehicle programs, Nick Collins, said recently that "there is customer demand" for a Defender ute, and that "there were no structural limitations" for building it.

The comments, published first by Autocar, went onto reiterate that "the Defender would always be a family," and those eager for a pickup's release should "watch this space."
---
---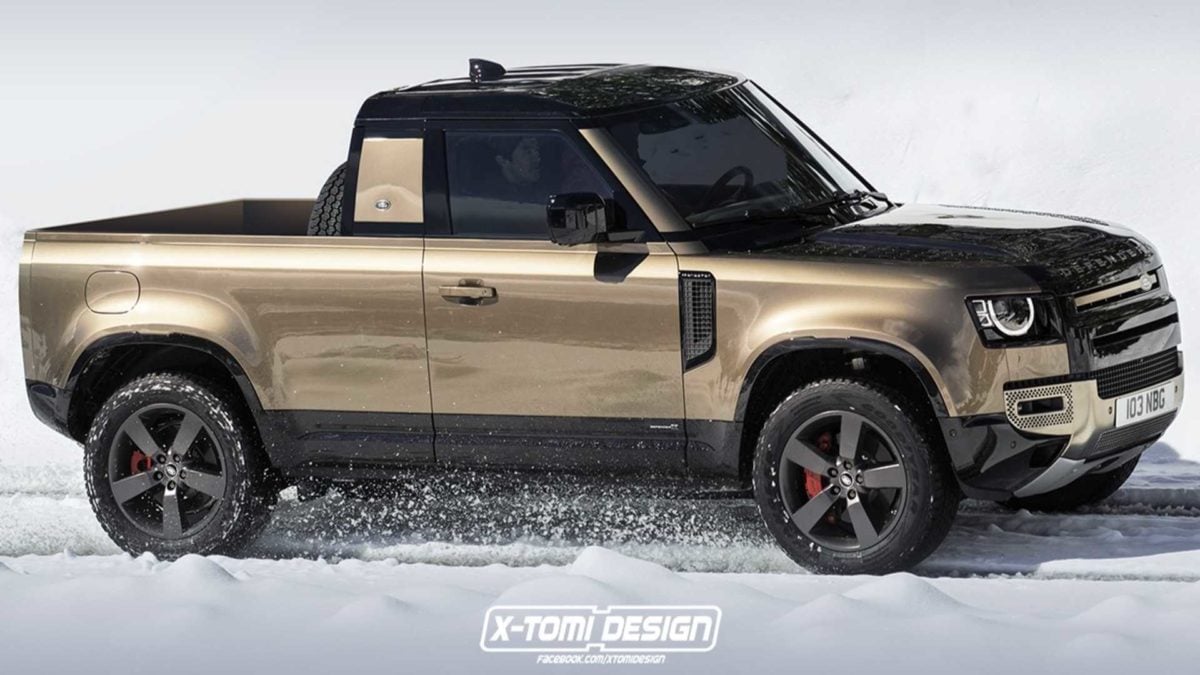 It's been widely claimed by many who have experienced the sheer size and space on offer in the current Defender 110 that a ute is unnecessary.
"Why would you buy a dual-cab ute when you see what you can put in the back of one of these – this is already a ute with a roof," wrote one commenter on motor1.com.
Currently, the short-wheel base Defender 90 is being rolled out domestically, with local pricing now confirmed.
In the meantime, watch our 7 days of living with the new Land Rover Defender 110 below.
Related: The Canoo Pickup Is What Elon Musk Wishes Tesla's Cybertruck Was