Messi has been flying high on the field with 17 goals and ten assists so far this season and now he's flying high off of the field as well – with his newly leased $AU19 million private jet.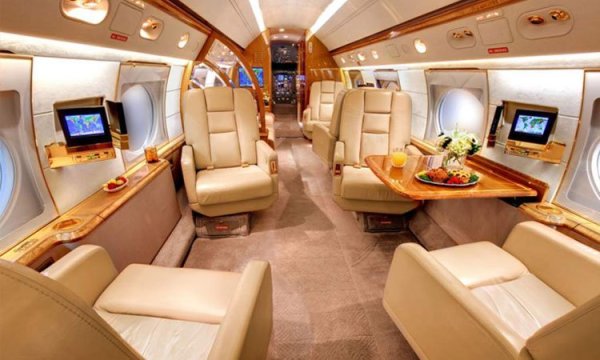 When the European football star decided to take to the sky in a Gulfstream, he didn't stop with a standard luxury rental. He complimented its original opulence by having it refitted and made bespoke to feature his own personal touches, such as his jersey number (10) on the tail and the names of himself and his family members on the entrance steps.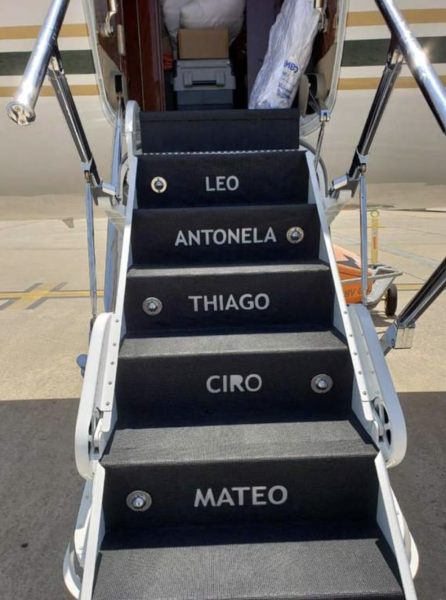 The plane is a massive 2004 Gulfstream V model that contains a kitchen, two bathrooms and 16 seats that can be converted into eight beds.
According to Business Insider, Messi reportedly earns $AU878,000 per week, excluding sponsorship deals, so, if he decides he wants to keep travelling in such style, he could presumably pull the trigger and purchase it outright.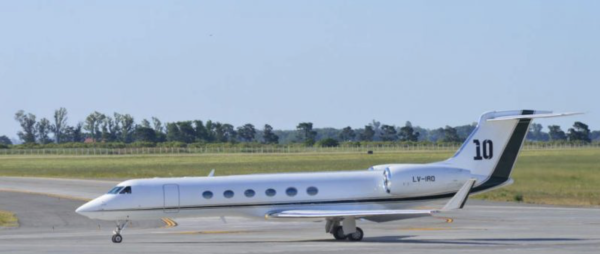 RELATED: Aussie bloke spent $1.6 million on private jets and holidays from an ATM loophole