Global aerospace and defence manufacturer, Lockheed Martin, are in the final testing stages of their next generation light tactical helicopter, the S-97 Raider.
This future is well and truly here, with the scenes below from flight trials resembling something from a Terminator film.
Its dramatic new features include a rigid co-axial rotor system, a third, rear facing propeller to increase forward directional speed, retractable landing gear and room for six personnel, including external weapons.
What's most impressive is its ability to fly twice as fast as standard helicopters, thanks to the rear propeller, reaching speeds over 200 knots. Other highlights include an impressively low acoustic signature and heightened manoeuvrability to ensure it is capable of operating as low-key as possible in tricky terrain.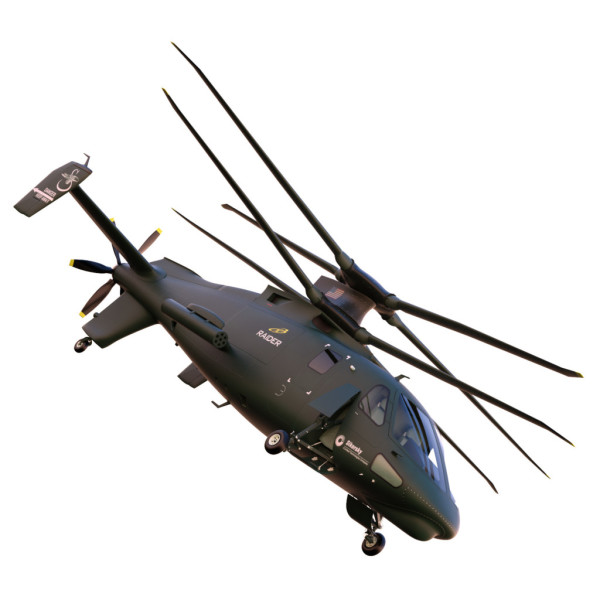 The S-97's big brother, the four crew and 12 passenger equipped SB>1 Defiant, is slowly getting off the ground itself. The primary obstacle at present, however, is the issue with the technology transition between this and the smaller Raider.
The engineering behind the S-97 Raider has been in development since 2008, although it's still a few years off being ready for large scale production.