Buckle up for the next instalment of our Facebook Watch & IGTV 'Lunch Run' series, where we talk cars, food and a healthy serving of smack.
Aston Martin put a huge bulk of their chips on red for this car. Specifically, this 'Hyper Red' DBX – the first ever SUV from the 107-year-old British marque. They built an entirely new factory for the model line in Wales, and spent 6 years from conception to arrival on Aussie shores getting it as close to perfect as possible.
But have they hit the nail on the head, or slightly missed the mark? Starting at $357,000 in Australia before on-roads, it sits in a unique price-bracket in which only the Lamborghini Urus and the Bentley Bentayga can play in.

Which one would you take out of the three?
---
---
This Lunch Run, Uber Eats picked up the tab and we used the pickup function to skip the wait times at The Fish Market, Maroubra. Despite being ready in record time (almost too early for its own good), you can't beat battered fish paired with some salt and pepper calamari. Tack on a couple of cans of Coke Zero before backing it up with a pitstop at One Drop Brewery, and you've got yourself one tasty Friday afternoon.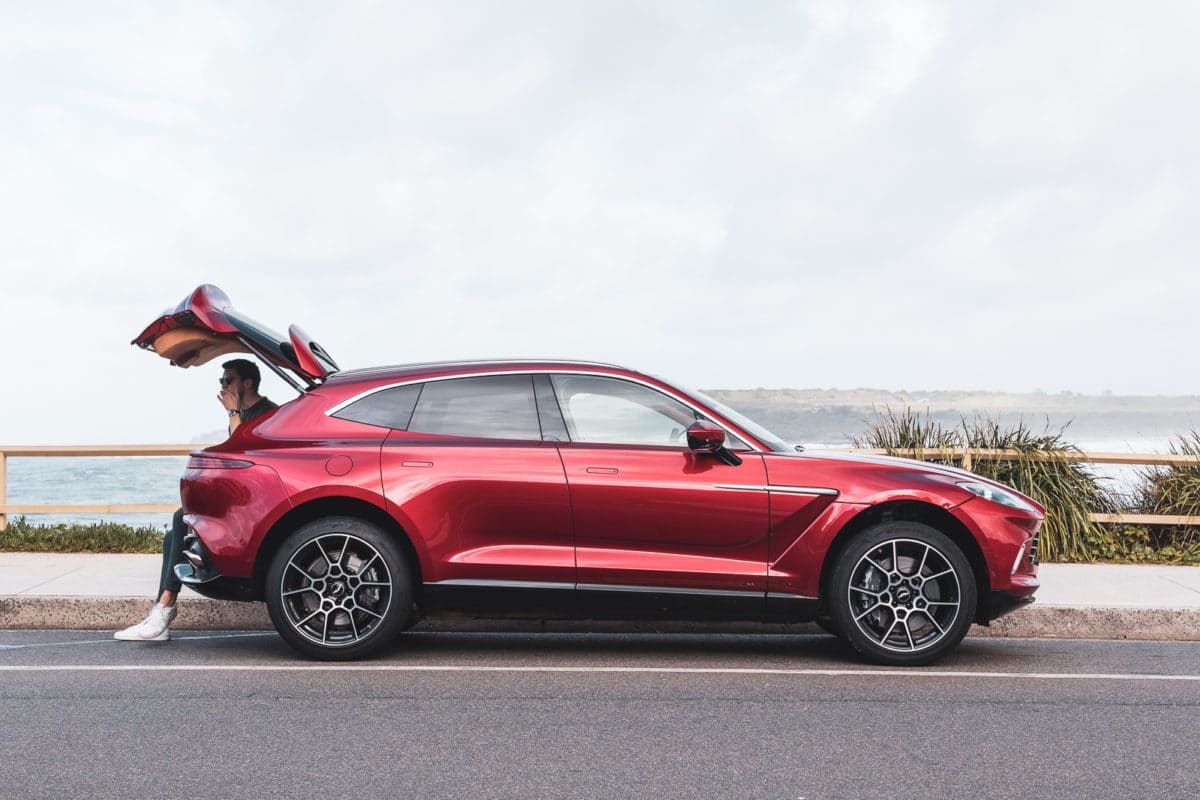 Check out the 31st episode of our 'Lunch Run' series with the Aston Martin DBX below, and download the Uber Eats app to cop a pick-up near you.