Buckle up for the next instalment of our Facebook Watch & IGTV 'Lunch Run' series, where we talk cars, food and a healthy serving of smack.
Presenting the 2021 Lamborghini Urus in a scintillating 'Verde Mantis' – an exclusive edition of the Italian automaker's new Pearl Capsule. Last year's Huracán EVO blew our socks off, so we were chomping at the bit to get back into another raging bull.
This time, we're privy to the first turbocharged V8 for the brand with a base price of $395,888. But you guessed it, there's absolutely nothing 'base' about this SUV.

A total of $101,951 worth of options don this car – all before on-road costs – including the aforementioned $17k paint, a $10k carbon fibre interior pack, and an $11.5k 3D audio system.
---
---
The most interesting talking point, however, might not be the outrageous box-ticking. Rather, it's the one-of-a-kind package offered by the Urus, nearly perfecting the blend between supercar and SUV. For the money though, you could actually get a supreme example of both – and separately, for that matter.
Which begs the question, why would you buy this car? John and James took the Lamborghini Urus to Manoosh Pizzeria to unpack the conundrum offered by this beast (with a slight detour via the gorgeous Royal National Park).
This Lunch Run, Uber Eats picked up the tab and we used the pickup function to skip the wait times. We had some forewarning that these pizzas pack a hefty punch, so James and John share one of the classic chilli chicken pizzas with a surefire side of Coke Zero – and a delightful sprinkle of coriander.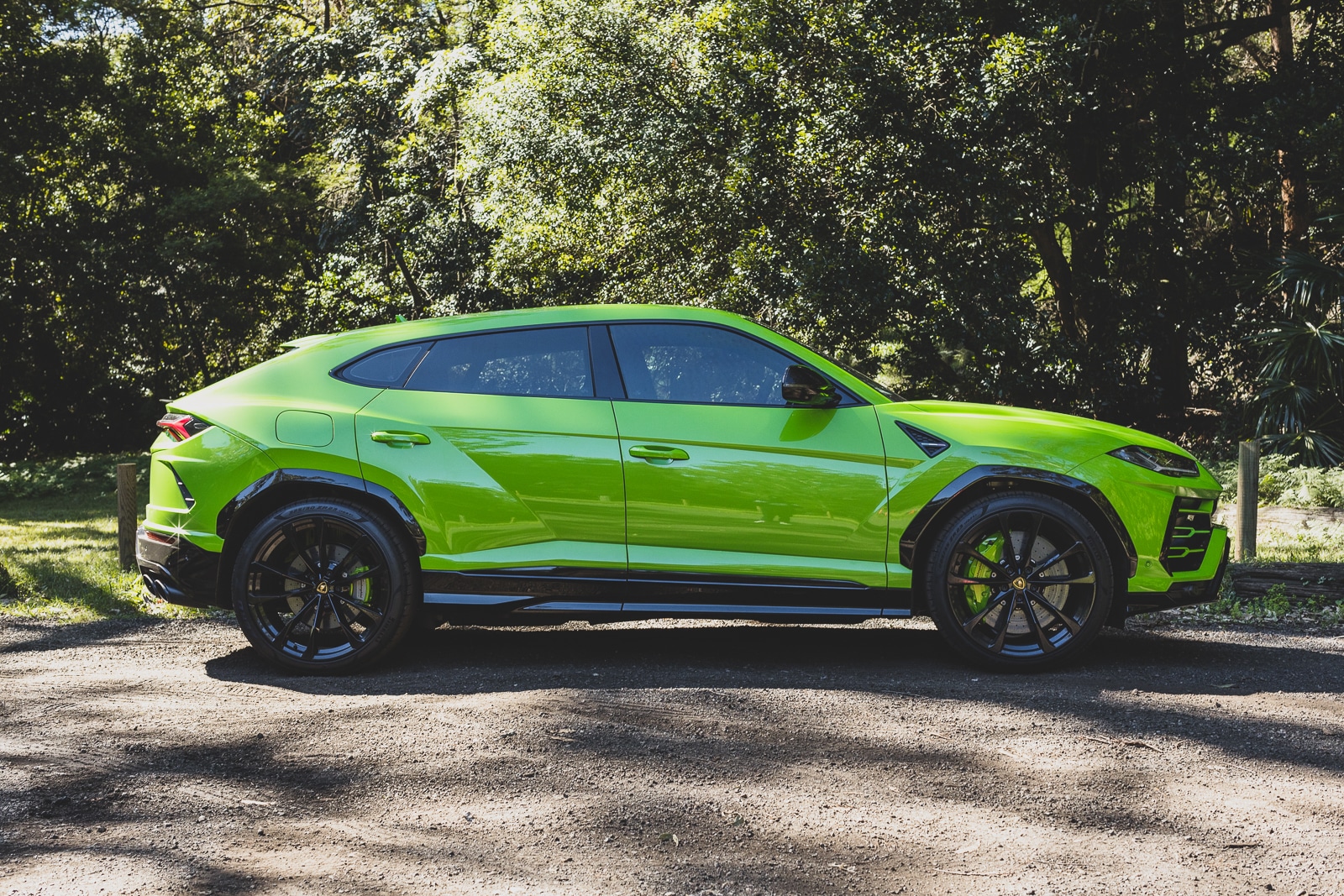 Check out the 30th episode of our 'Lunch Run' series with the Lamborghini Urus below, and download the Uber Eats app to cop a pick-up near you.