Buckle up for the next instalment of our Facebook Watch 'Lunch Run' series, where we talk cars, food and a healthy serving of smack.
The Porsche 718 Cayman GT4 is a track car for the road. It's raw, analogous, mechanical and connected. You can feel the revs through your left foot as it touches the clutch, the rear wing likely needed some sort of approval from the Civil Aviation Safety Authority and the front splitter's 80mm clearance makes it nothing short of a pebble pusher.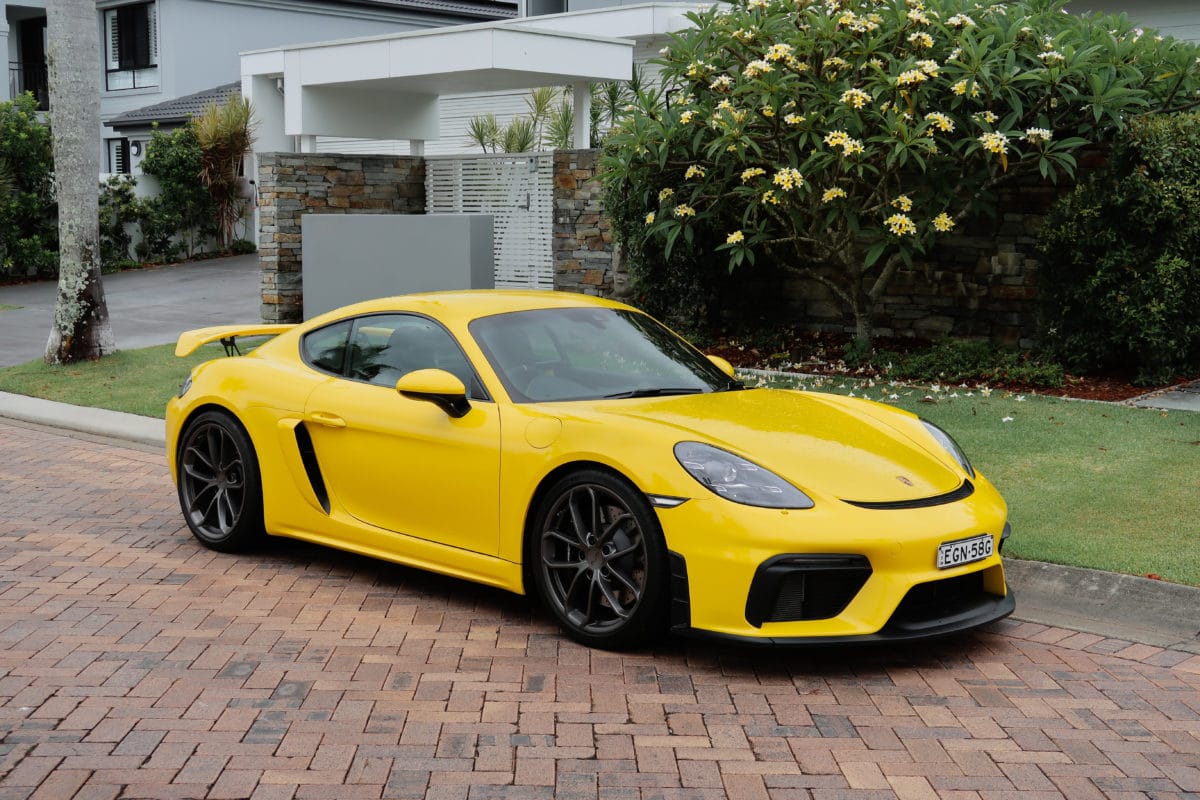 With a screaming four-litre, flat-six engine mated to a 6-speed manual, the GT4 is all about driver engagement. Pair that with a weight of 1,450kg, a mid-engined layout and rear-wheel drive, and you've got yourself a spec sheet that reads like sacred scripture.
---
---
This week, Wade and Josh head out in a deluge for pizza from Brisbane Italian institution Beccofino. The casual joint is famous locally for it's traditional approach to Mediterranean staples and this visit sees it live up to its reputation.
Check out the 26 episode of our 'Lunch Run' series with the Porsche 718 Cayman GT4 above.