A Canadian bloke has already hit a speed bump in his new love affair with a recently purchased McLaren 600LT, getting it impounded just 10 minutes after driving away from the dealership.
The 600LT (which costs roughly US$256,500 in North America) was snatched by West Vancouver police after the man was allegedly pinged driving at 161km/h in a 90km/h zone. The fire-breathing supercar was towed from the scene and impounded for seven days for excessive speeding, with the 39-year-old driver slapped with a $368 fine.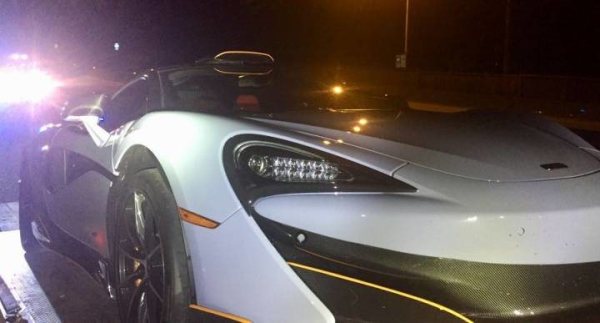 "While the officer was conducting the investigation, the driver allegedly stated that they had just left the dealership after purchasing the vehicle, 10 minutes prior," West Vancouver police said in a news release.
The McLaren 600LT, which we drove in Palm Springs last year at the international launch, can do the 0-100km/h squirt in a spritely 2.9 seconds. The driver definitely could have outrun the cops with the 3.9-litre twin-turbo V8 should he have wanted to go full GTA with his new whip.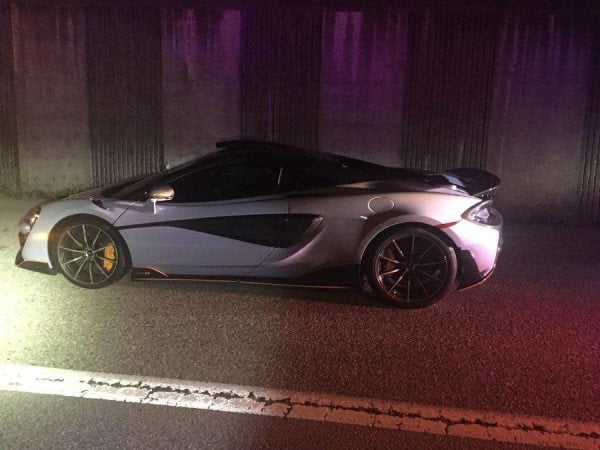 Mishaps with brand new supercars aren't an uncommon occurrence around the world. Whichcar.com.au wrote about another McLaren cock up last year in which an owner of a Senna hypercar put his wheels into a wall in Germany with no more than 50 kilometres on the odometer. The 43-year-old entrepreneur claims he wasn't speeding when he lost control and caused AU$1.38 million in damages.
In retrospect, it looks as if old mate in the 600LT got off pretty lightly.
RELATED: British tourist pings every single speed camera on Dubai highway in rented Huracan