It's surely the most aggressive piece of machinery that has ever left the Mercedes-AMG production line – and it's got The Widowmaker squarely in its sights.
The Mercedes-AMG GT Black Series is back with a vengeance, this time with the goal of crushing Porsche's GT2 RS for the title of the most batshit insane street-legal production car on the market.
It's also the first Mercedes-AMG GT Black Series model in eight years, which is quite an occasion in itself. We haven't seen sheer audacity like this from Mercedes since the SLS Black in 2012.
---
---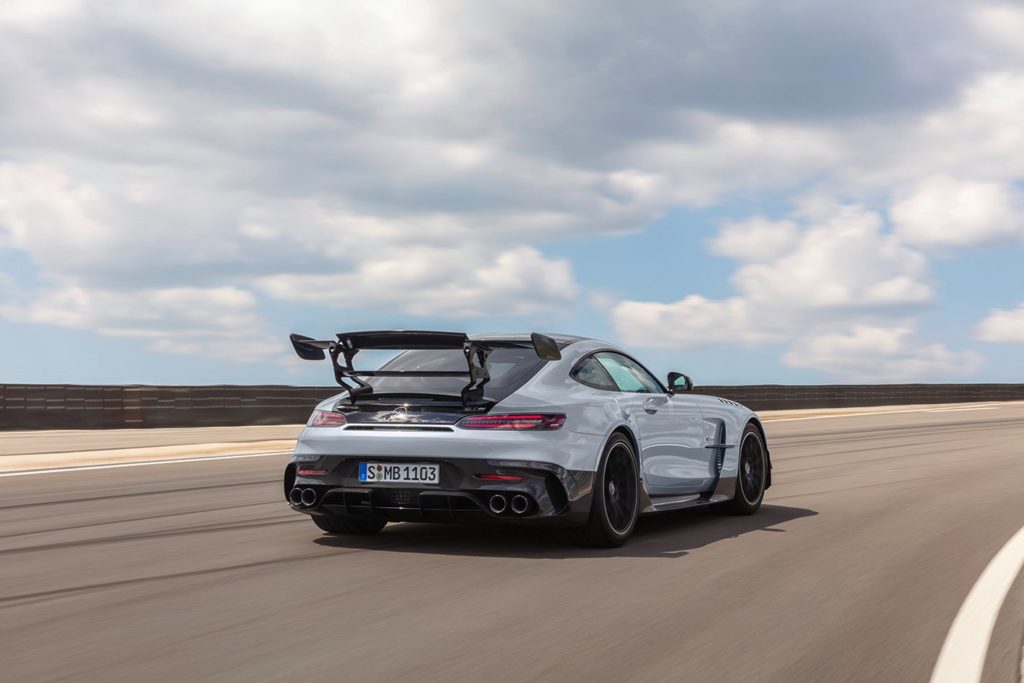 Right, so, the numbers. Power? 537kW. That's 15kW more than the GT2 RS. Torque? 800Nm. The 0-100km/h squirt? 3.2 seconds. Interestingly, that's a massive 0.4 seconds slower than the GT2 RS, but let's take a look at what Merc have done to claw back at the rival supercar in the corners…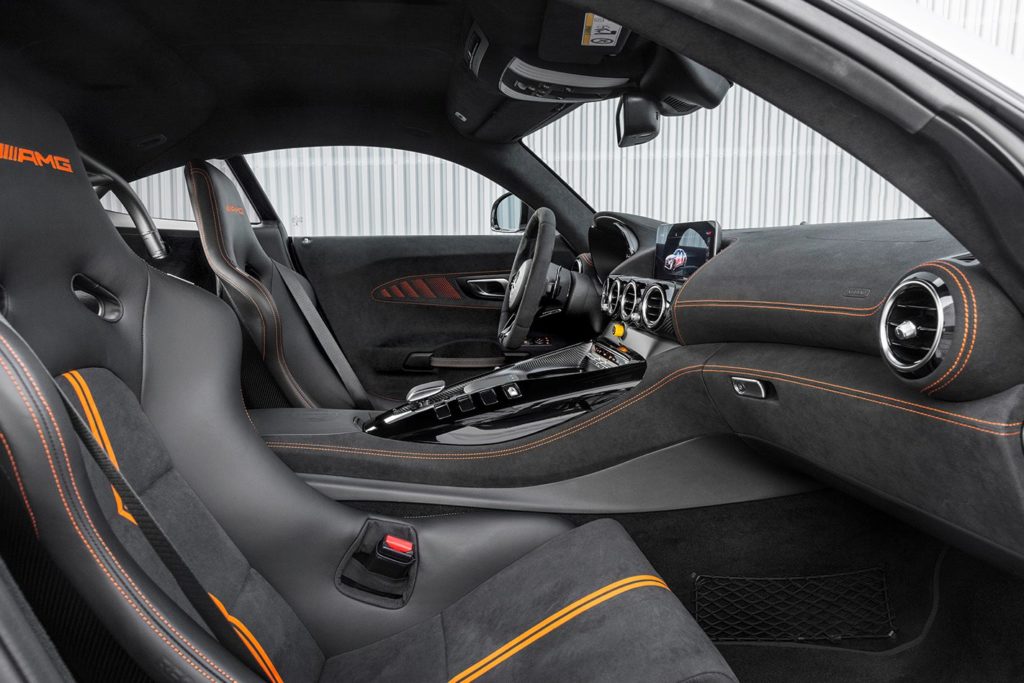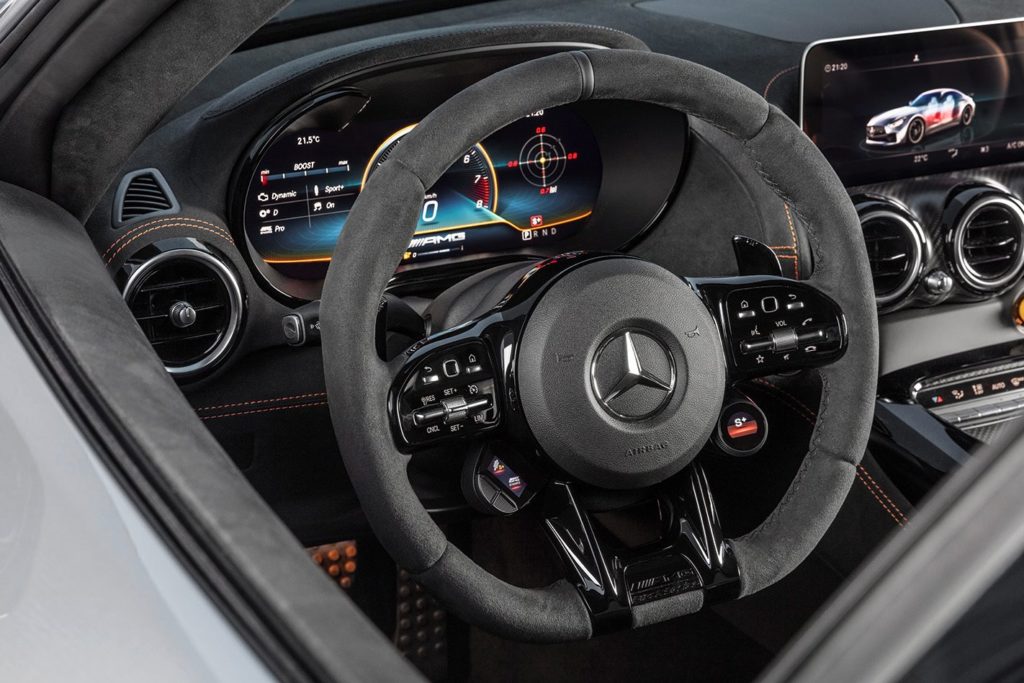 Most notably, they've moved to a flat-plane crankshaft that revs harder with a redline of 7200rpm – that's 500rpm higher than the regular GT R.
There's also carbon as far as the eye can see. It's literally everywhere. Mercedes have even used ultra-thin glass in the rear window, the door pulls are now made from fabric and the exhaust system is stainless steel rather than titanium. If there's even the smallest amount of room to save a few precious grams, you can bet that they've already thought of it.
If that wasn't enough, it's worth noting that the ridiculously long carbon fibre front splitter is actually extendable and can be done manually, as is the same for the adjustable rear wing that can shift positions to a maximum of 15 degrees from standard.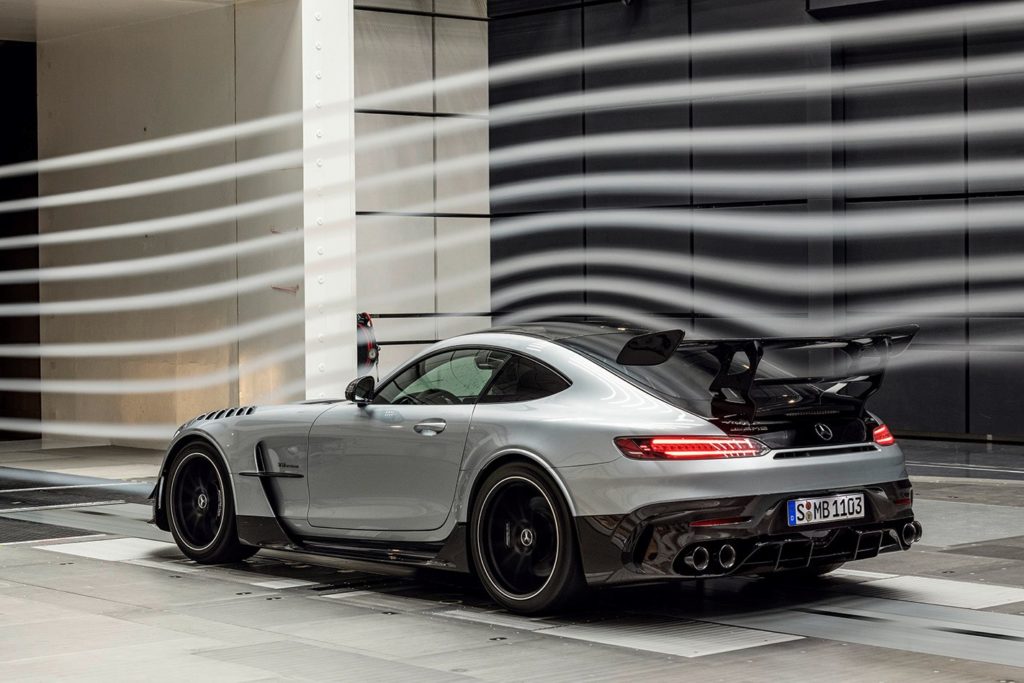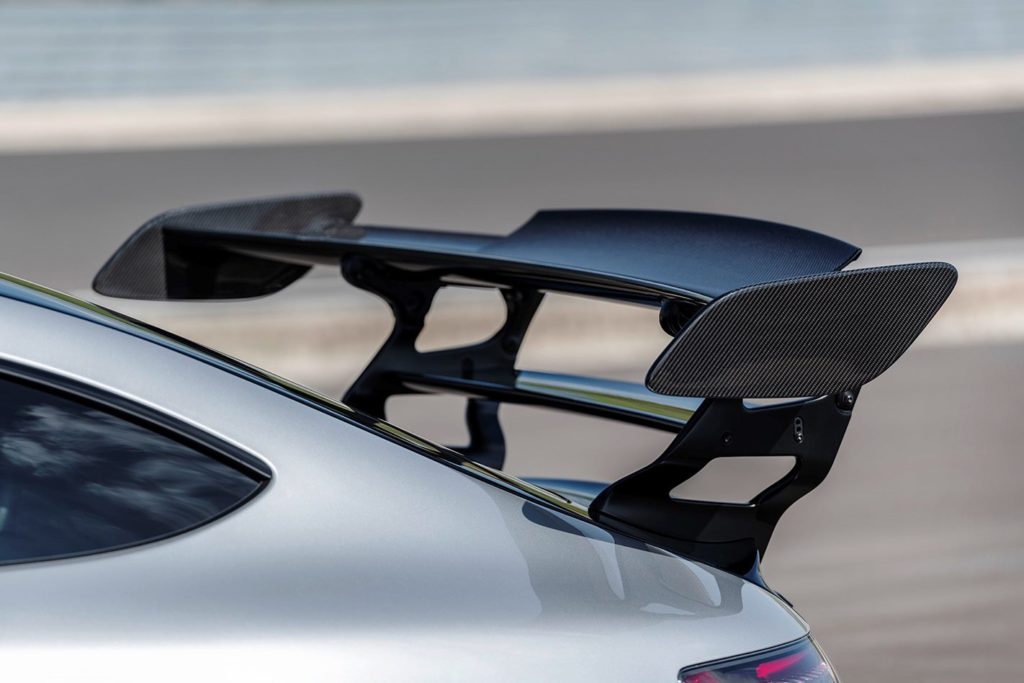 Will all this be enough to reclaim its god-status from its German rivals around the Nürburgring? No time has been recorded just yet, but you can bet that the current benchmark of 6:47.3s is inscribed somewhere on the wall of AMG's HQ.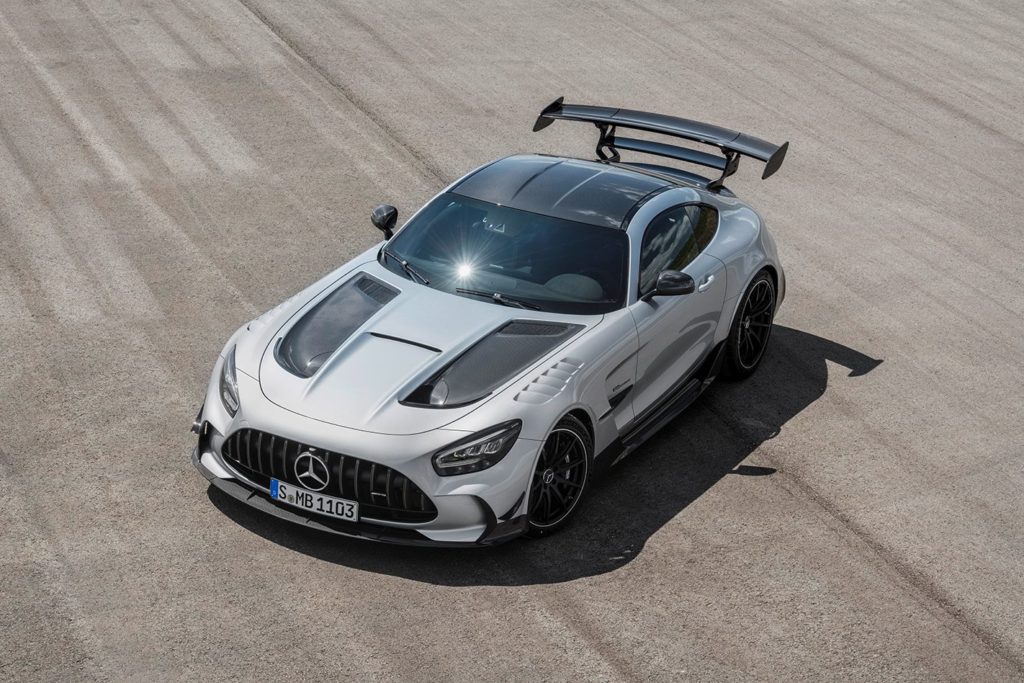 Now, check out the Mercedes-AMG GT R Pro, which has actually been confirmed for Australia after all…