Late last year, we reported on a Netflix-esque service run by Porsche, wherein $2,000 to $3,000 USD a month granted you access to a "fleet" of four to six cars. This year, Mercedes-Benz has chosen to experiment with a similar subscription model at almost half the starting price, and granting access to as many as thirty cars each month. Now that's a fleet.
Known as the Mercedes-Benz Collection, this foray into the Netflix-esque rotational game will see the German automakers and division of Daimler AG launch via an "app-based service". The service will reportedly also cover maintenance, insurance, as well as 24/7 roadside assist. Essentially, everything apart from fuel, air fresheners, and fuzzy mirror dice. Not bad, indeed.
With three price tiers ranging from $1,095 USD to $2,995 USD a month, subscribers will be able to access thirty different models. Everything from GLE sport utility vehicles to C-Class sedans. Swaps can be made as often as one desires… if they pay for the right tier, that is.
---
---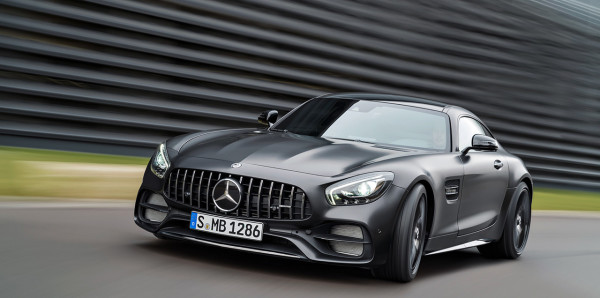 This may sound excessive, and a tad bit ridiculous, but the math actually works out in the favour of the consumer. The most one can spend on a Collection subscription in any given year will be less than $36,000 USD, which lends you the use of thirty cars. $36,000 USD for care-free car swaps of thirty models vs roughly $50,000 USD for one standard C200 model C-Class, which depreciates rapidly after the first year, and essentially loses you buckets of money if you were to attempt the same thirty car rotation manoeuvre with constant trades 'n' switches. So again, to recap: $36,000 USD for thirty or $50,000 USD for one. Factor in the cost of maintenance and insurance outside of this service you'd have to pony up on your ends… it's practically a no-brainer.
This seems to be the disruptive new trend of car ownership. In addition to Porsche, and now Mercedes-Benz, companies such as BMW, Jeep, and Cadillac running similar services. We could be facing a future where nobody needs to own just the one car and we're all swapping on a whim.
The Mercedes-Benz Collection service is currently being piloted exclusively in Nashville and Philadelphia, US. In regards to when this might his the Oceanic region (ie. Australia) has not been announced. But fingers crossed. If all goes to plan, and this proves to be a regional success, the car subscription game might be the promising. new-age "ownership" system we've all been waiting for (read: fantasising about).
More on this to come.