Drive day invitations come thick and fast in the BH office but none as enticing as Michelin's request to join them in Malaysia for their annual Michelin Passion Experience, held at Sepang Circuit, the former home of Malaysian F1.
After battling through my first long haul economy flight in 36 months, our small Australian media group was whisked away to Kuala Lumpur's extravagant W hotel, with panoramic views of the Petronas Towers, for a night of rest before a full day and night at Sepang the following morning.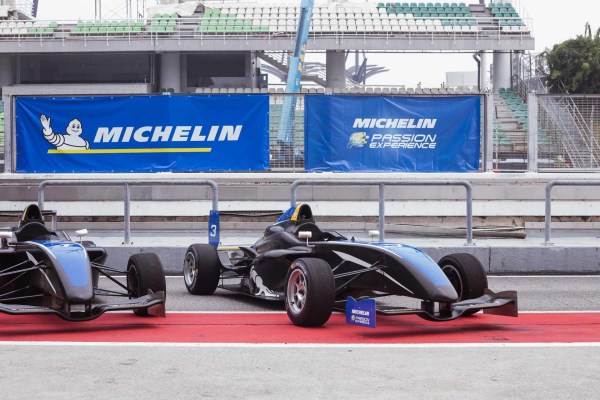 Upon arrival at Sepang Circuit, which hosted the Formula 1 from the year it was built in 1999 until 2017, we were briefed on a four part day consisting of a session driving Formula 4 cars, braking and slalom challenges pitting Michelin products against the competition, an offroading component and a final hot lap in a Seat TCR car. Capping off the day, a Michelin dining experience hosted at the track with a menu designed by Meta restaurant owner and head chef Sun Kim who cut his teeth under Tatsuya Wakuda in Sydney.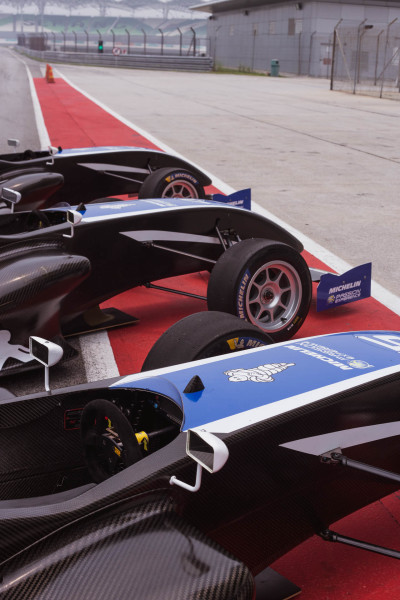 Fortunately for the Australian group, our day kicked off with the Formula 4 component and I wouldn't have had it any other way.
Formula 4
Being given the chance to pilot Formula 4 open-wheelers as the first activity of the day was a dream. Clad in slick Michelin rubber and wrapped in a carbon fibre chassis, I was able to throw my fresh mind and body at two incredible sessions on a short circuit at the rear of the track which linked turns 8 through 14.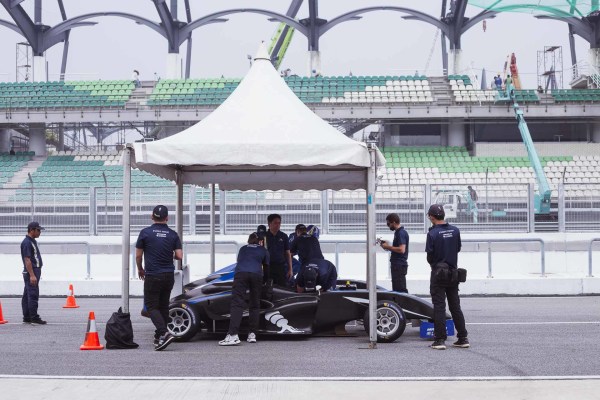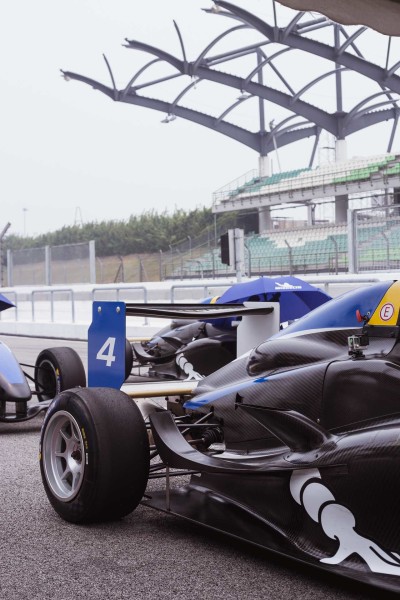 The sequential gearbox requires a release of the clutch to engage first and from there, steering wheel paddles do the rest. The driving experience is unlike anything I've ever driven – the enjoyment puts road cars to shame. With no power steering and no driving aids, it's essentially a go-kart on crack, with more downforce and more road feel.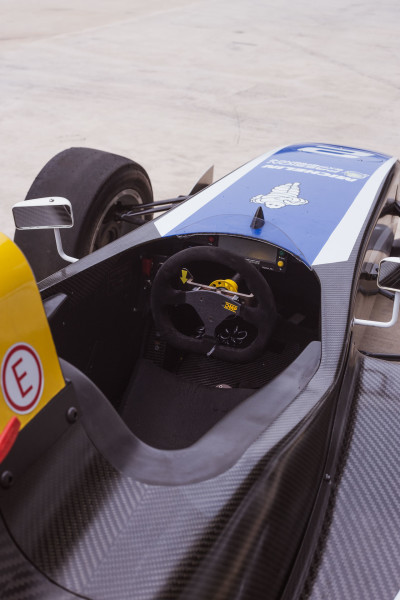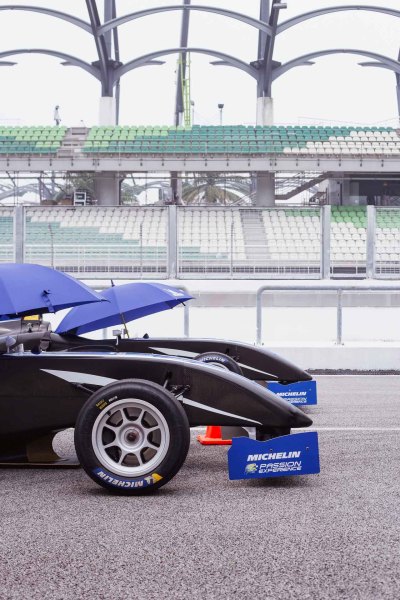 It's not overly powerful or fast, producing 104kW and hitting roughly 185km/h on the straight but leaning the 470kg racing car into any corner, at what seems like any speed, you discover an astonishing amount of grip. Dialled in on my second session I was itching to push the car beyond what the fading Porsche Cayman S in front of me was allowing.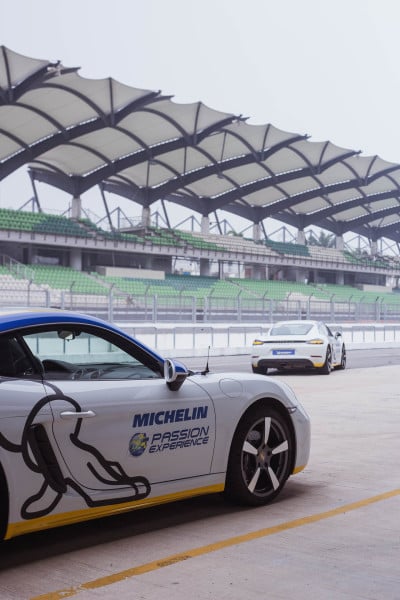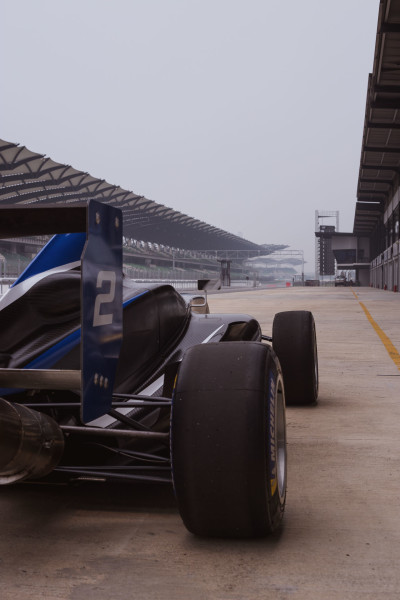 Screaming down the straight with my helmet lifting, arse translating every bump into my spine, before shifting down, braking hard and tucking into turn 1 was as analogue and out-of-body as driving gets. I've honestly never had so much fun in my life.
Slalom and braking in the BMW X3
Although I would have jumped at the opportunity to do it all day, after two 20 min sessions in the Formula 4 cars, I was wrung out. Our group moved onto a series of braking and slalom activities that compared the Michelin Pilot Sport SUV tire to a competing brand.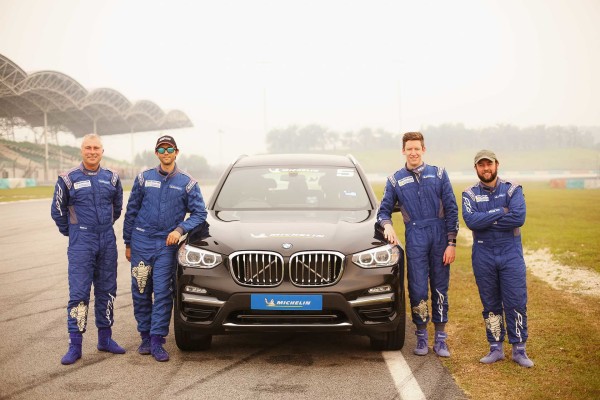 Driving new BMW X3's I was most impressed with the stopping ability (both dry and wet) of the Pilot Sport, compared to the Continental offering. To finish, we logged times on the slalom course requiring a perfect stop in the cone 'garage' with time penalties for toppling cones, to see who was the quickest group on the day.
Off-Road Experience
Our last group activity of the day was held at the 4WD Course testing BFGoodrich rubber, which became a subsidiary of Michelin in 1990. We began with a challenge that required us to move around the course with a bucket of water on the hood to see who could return, within a specified time, with the most amount of water in the bucket.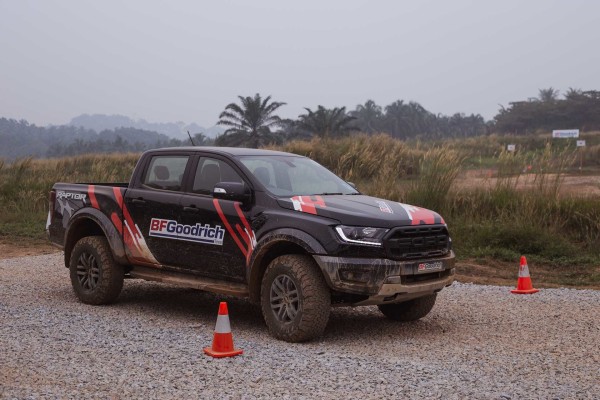 After a second trip over challenging obstacles in a Ford Ranger Raptor, we travelled over to a desert rally-style course for a few laps in another Ranger Raptor before a hot lap at the hands of Michelin's tame racing driver. It was absolutely bonkers.
Seat Leon TCR Hot lap
After a long day behind the wheel, gearing up for a hot lap in a 350bhp Seat Leon TCR car was a breeze following a trackside back and shoulder massage. Two Leon's circled the full track, producing a thunderous racket and plenty of smiles under the floodlights of Sepang. The 2.0-litre TCR power plants aren't monstrously fast but the noise, braking and grip provide for a thrilling taste of racing.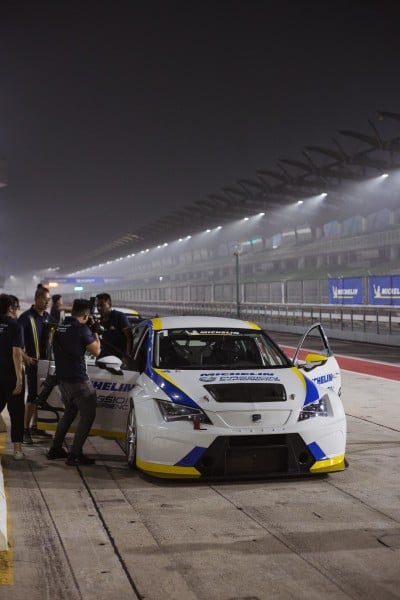 Having won nothing in my whole life, I took off my sweaty racing suit to prepare for dinner, only to find out shortly afterwards that my Australian team and I had taken first place for our combined performance across the day.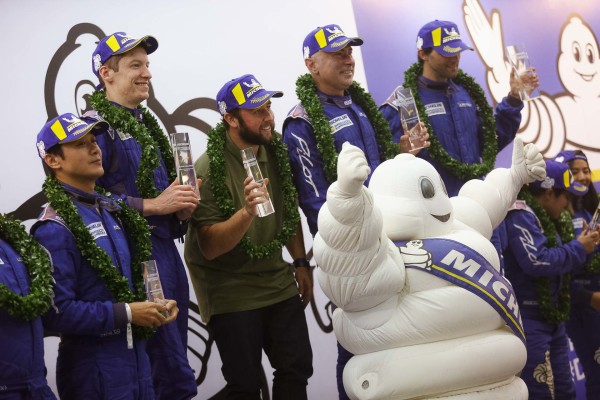 Presented with my Michelin podium hat, wreath and trophy, arms around my stoked teammates, Bibendum cheering alongside us, it was the perfect finale to a once in a lifetime day, celebrated with an ice-cold beer and a stunning five-course degustation by Sun Kim.
Check out our quick clip from the day below:
Read about the Michelin Pilot Sport tyre at michelin.com.au