In the depths of the Tasmanian hinterland, where the air is clean and the roads are bare lives Jim Robinson. The ex-Sydney sider has taken it upon himself to create a custom Triumph Scrambler unlike any other. His masterpiece looks like a desert sled from the middle of the century but is built for the dense forestry and open roads of Tasmania.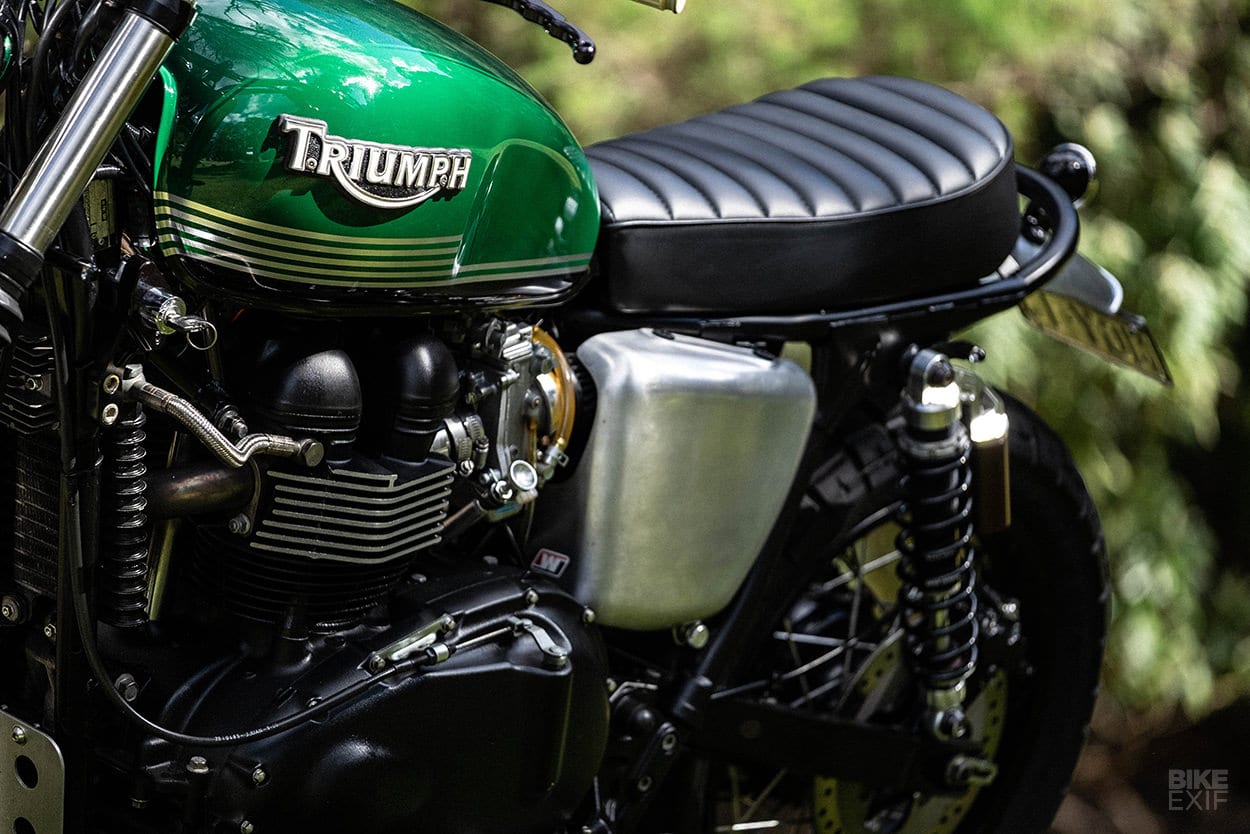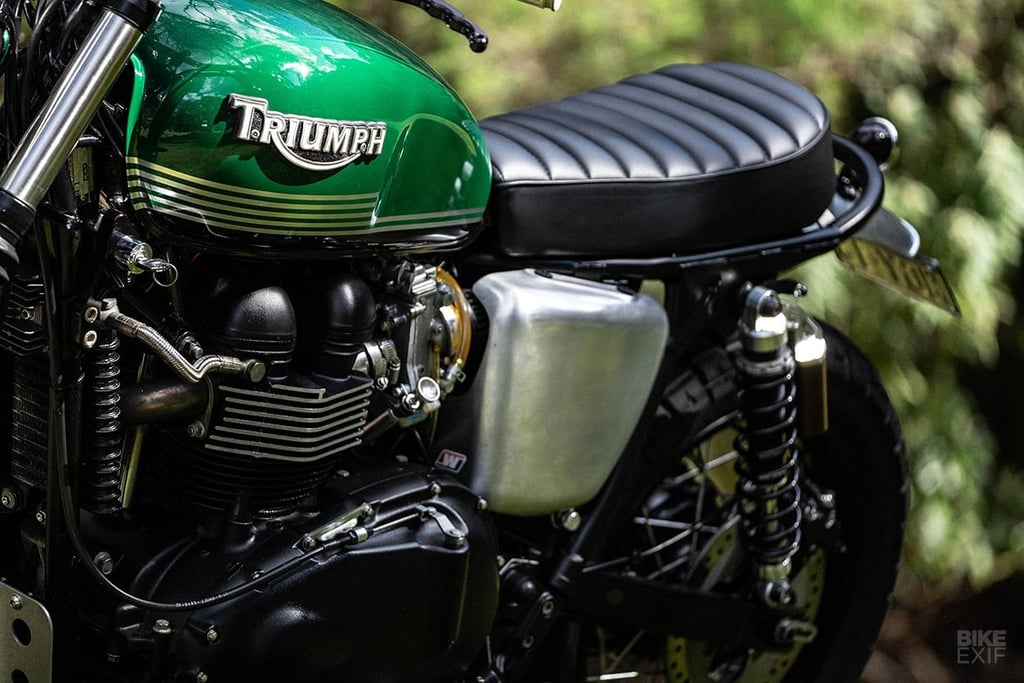 Jim is a photographer and graphic designer, so he knows what looks good – but he wanted more than just a pretty picture with his custom Triumph Scrambler. Although The Scrambler's renowned growl was already enough of a sales point, performance can always be improved. And with a few customisations and help from friends, that's exactly what Jim got.
He started with some assistance from the States, from the guys at Bonneville Performance. The new-feel motor included 904 cylinders and high compression Wiseco pistons, among other changes to induce that 'kick' Jim was after. He then swapped his full Arrow exhaust for a set of two-into-one Arrow Thruxton headers which was mated to a stainless steel reverse-cone muffler so when the Scrambler goes, she can be heard throughout the remote country. To improve the Scrambler's average handling, Race Tech G3 rear shocks were added as well as some Race Tech fork internals.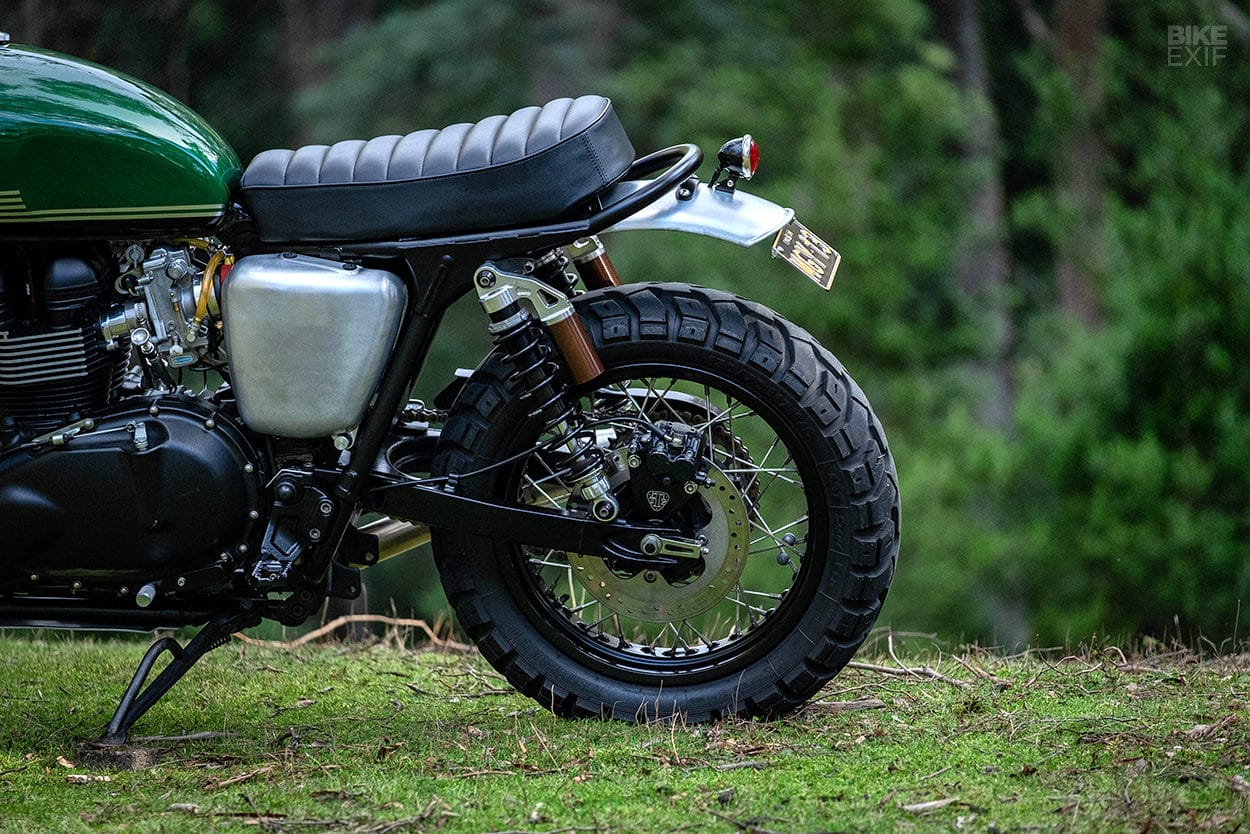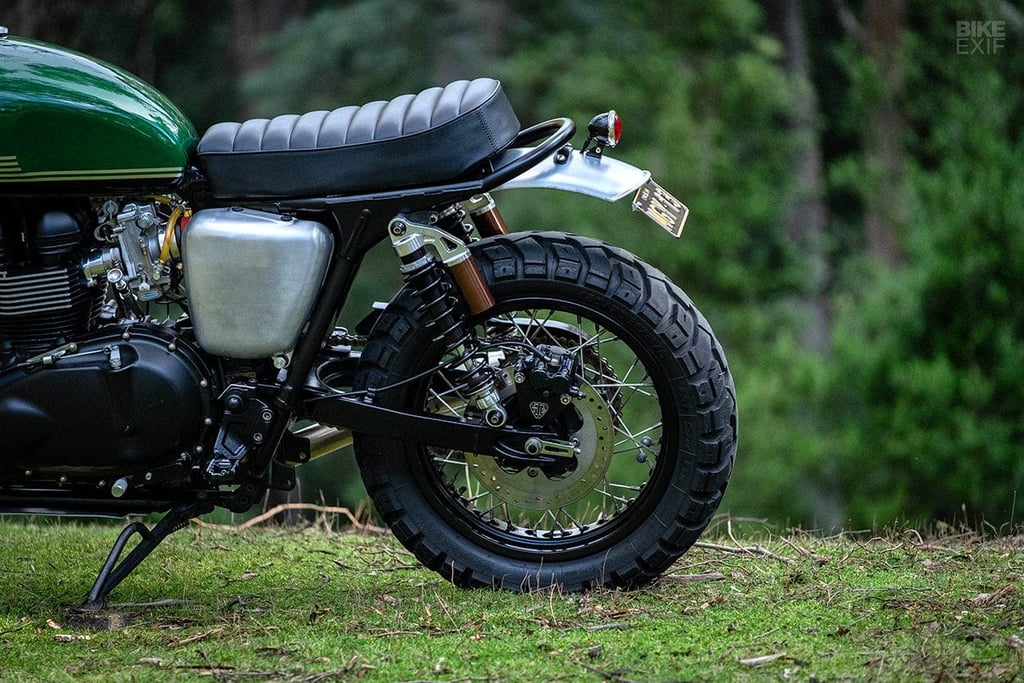 No great custom Triumph Scrambler is complete without some wheel changes – and Jim went for the best. With Behr's German rims and Heidenau K60 Scout rubber, the bike began looking the part. Jim then handed his bike on to Paul, the self-professed 'jerk' at Drifter Bikes. Paul fabricated the seat and added solid braces to ensure good bounce. As for materials, Paul opted for vinyl so Jim could easily wash off the thick Tasmanian mud and gunk that was bound to attach itself during the custom Triumph Scrambler's off-road adventures.
MX bars, a Motion Pro throttle, as well as new cables and a new speedo were some of the final adjustments. As for the paint job, Jim finally settled on this deep green, inspired by classic British racing green as well as his old 1970 Suzuki TS250.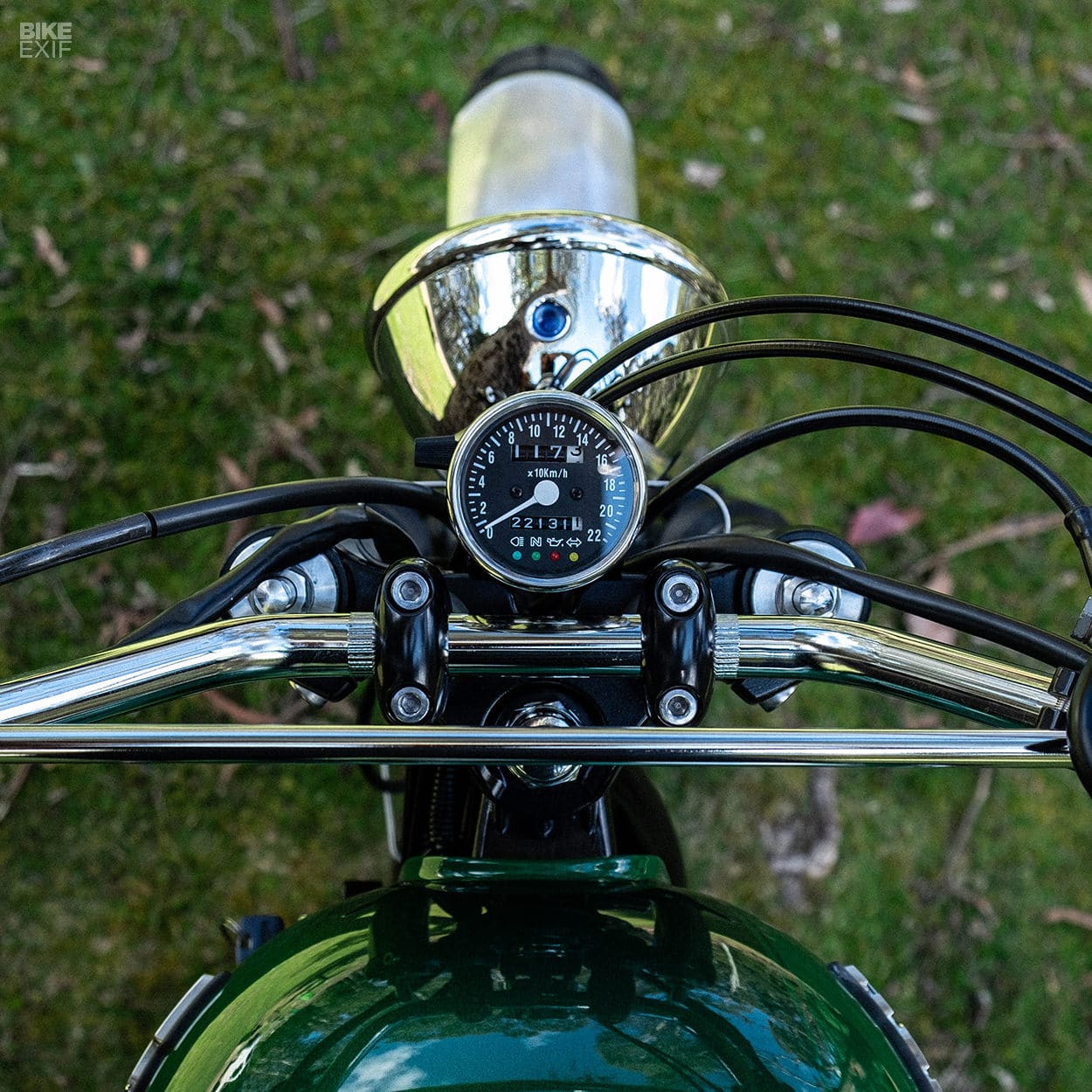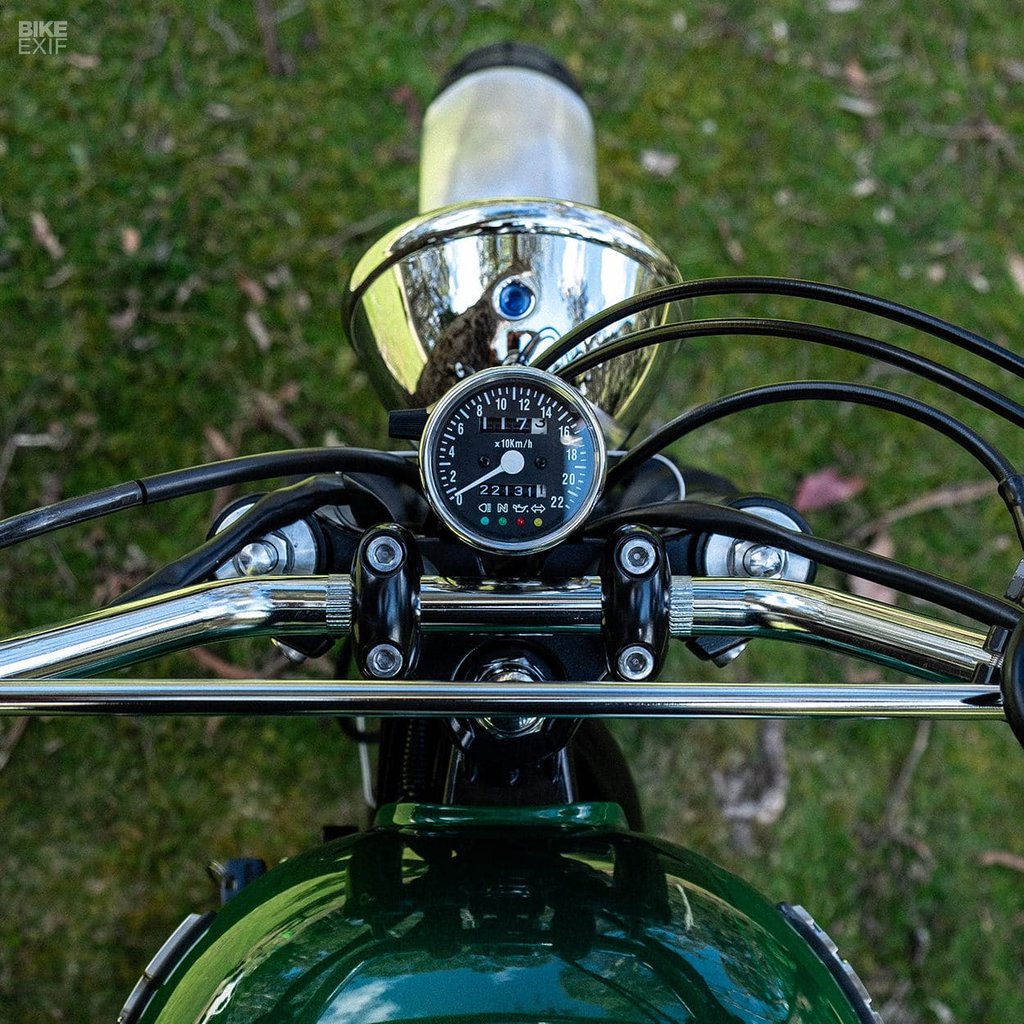 Jim's end result was this gorgeous custom triumph scrambler that was perfect for the roads and the wilds of Tasmania.
For another mean yet more modern option, check this Curtiss Motorcycle offering.