Swiss watchmaker Breitling and British bike manufacturers Norton Motorcycles have teamed up to create a limited run Premier Norton Edition Chronograph – an essential piece of kit for all self-confessed tonne up boys. A Breitling on the wrist of a leather jacket-wearing motorbike enthusiast has never gone amiss, and the classic cafe racer style of Norton Motorcycles is a perfect compliment to the watchmaker's own aviation-inspired aesthetics.
The watch in question is the Breitling Premier B01 Chronograph 42 Norton Edition or Premier Norton Edition for short, part of Breitling's Premier collection which launched in October 2018. Buyers are looking at a 42mm stainless steel case with a nod to Norton Motorcycles engraved boldly onto the left side. The black dial is bordered by a not-too-imposing white tachymeter, which accents the black face and gold-bronze numbering of the centre. On the reverse of the case, one can also find Norton's motorbike insignia. The rugged combination of dial and case complements a raw leather strap.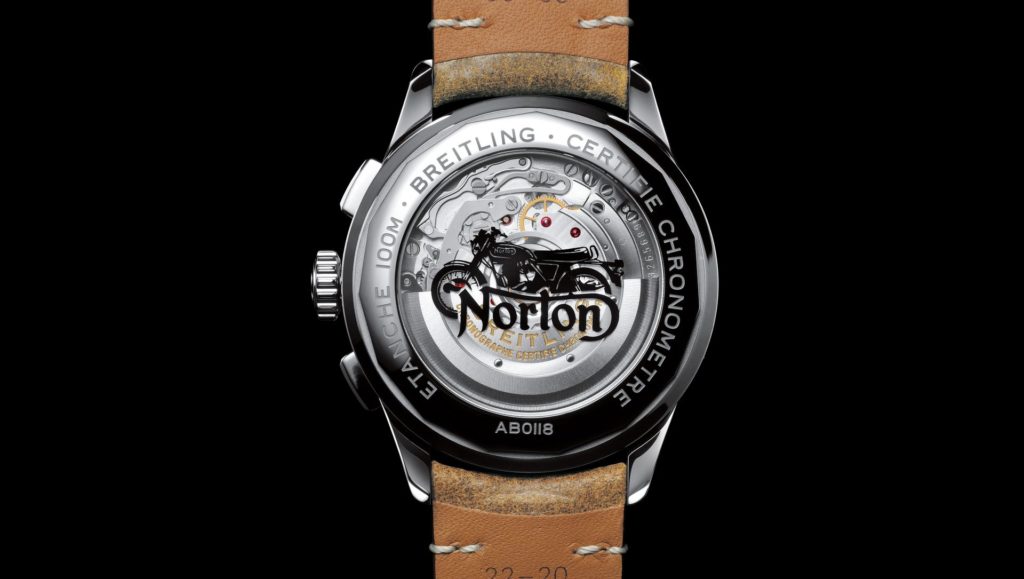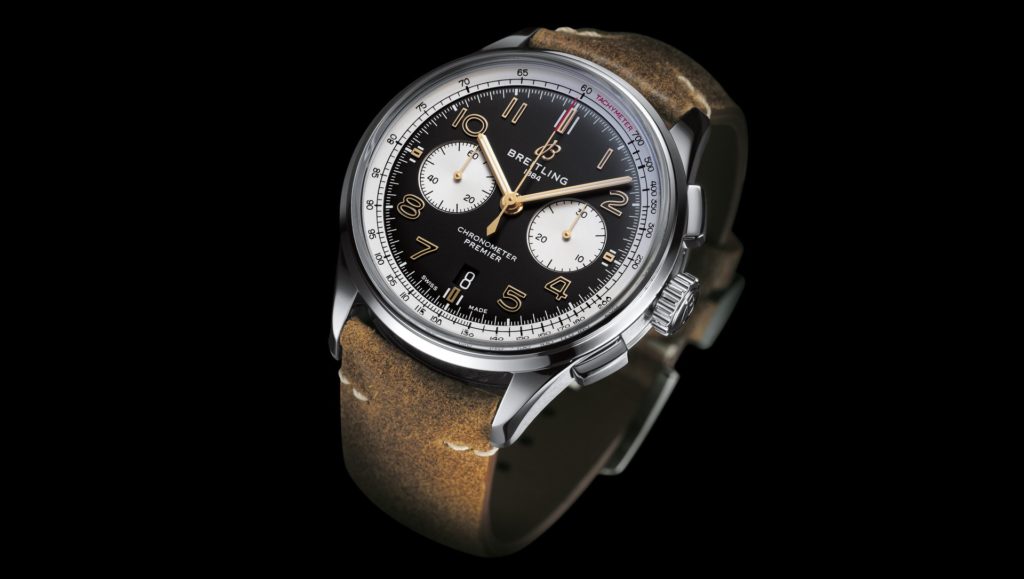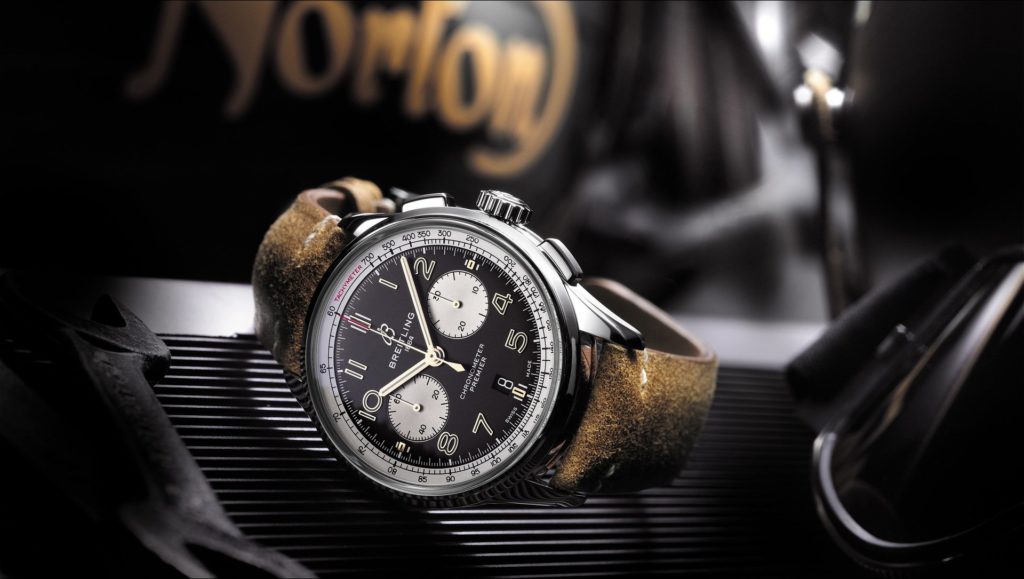 To accompany the Premier Norton Date, we have the Norton Commando 961 Café Racer MKII Breitling Limited Edition, which draws inspiration from the watch. These nods include the Breitling logo on the clutch box, a Breitling-inspired speedometer and tachometer, and a uniquely styled, black-on-black, 'B' stitched into the seat. The iconic Norton shape is especially captivating in the silver/black colourway, framed by the striking seating and a clear view of the 961cc engine (developed in-house at Norton Motorcycles). The custom bike is limited to just 77 offerings.
---
---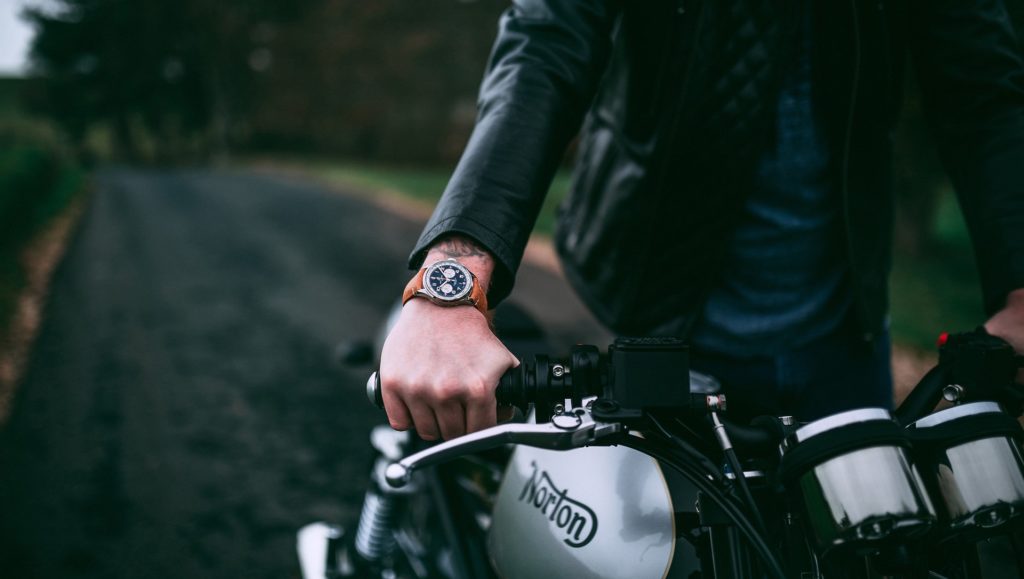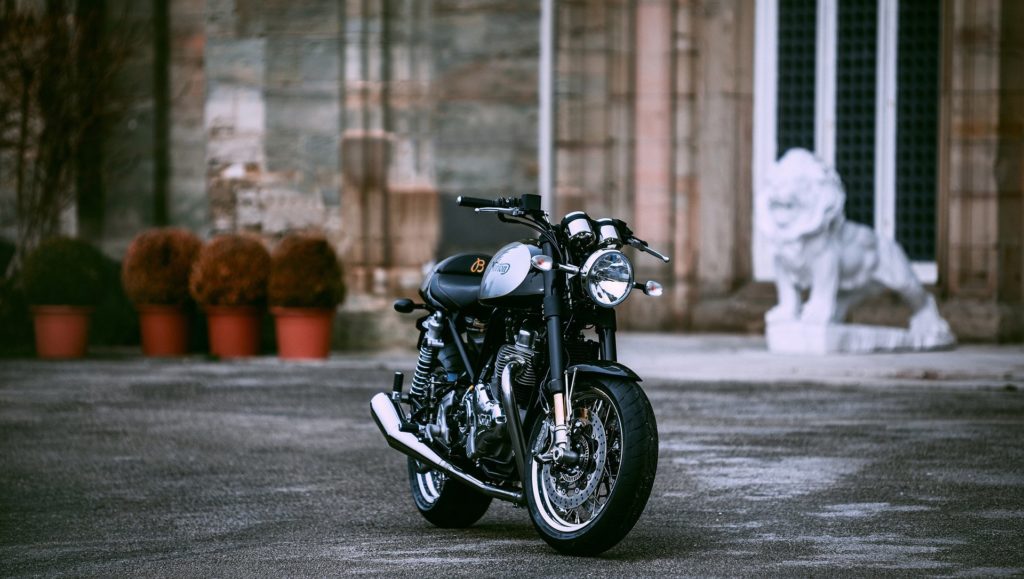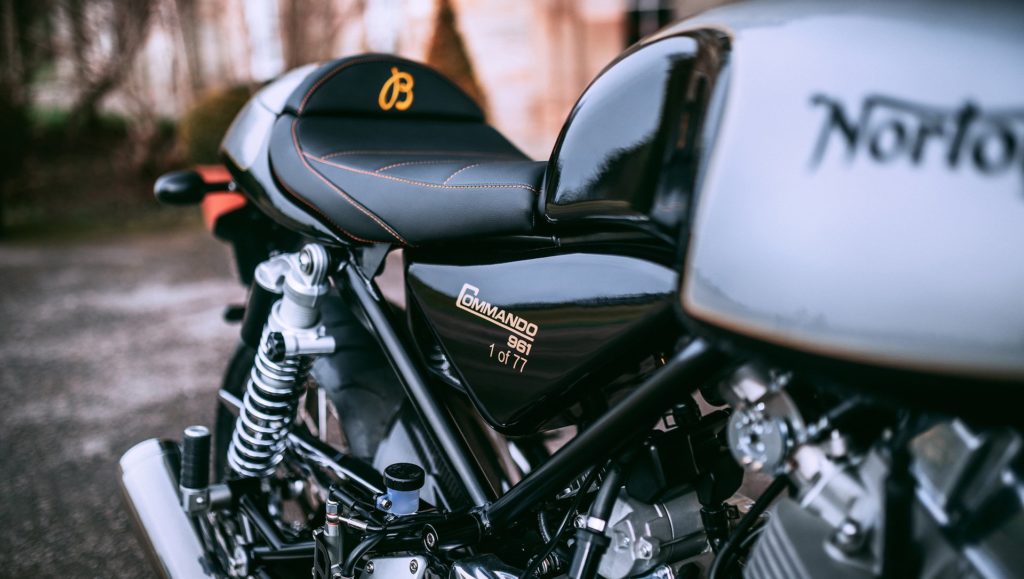 Both Norton Motorcycles and Breitling have had their fair share of movie features since their inceptions in the late 19th century. Both have been featured in Bond films (1965's Thunderball for Breitling and 2015's Spectre for Norton) and Steve McQueen was known to be a Norton fanboy since his ride on the Commando in 1971's Le Mans. And with innovative yet orthodox offerings such as these, I'm sure they'll be getting much more love in the future.
Check out Breitling's retro Chronomat vibes here for another unique take to add to the collection.
The statement-making motorcycle is available for purchase through Norton's distribution network.