Zillers Garage has presented the world with their very own interpretation of the BMW R nineT motorcycle. This custom job certainly fulfils the brief – if that brief so happened to demand cutting-edge futurism and being ready to roam a post-apocalyptic wasteland. At least that's where our imagination has chosen to go…
Reportedly constructed to brave the elements, the most visually striking aspect about this bike of tomorrow aside from its shape is its shell. Which has been crafted entirely from aluminium for that lightweight durability.
To the matter of the shape itself, the bold curves and flowing lines aren't just for show – they serve an actual purpose. In terms of aerodynamics, the form you see before you reduces drag and redirects wind flow, allowing the custom BMW R nineT to cut through effortlessly. So those hoards of zombies/mutated humans/Communists don't have a chance at catching up to you on this bad boy.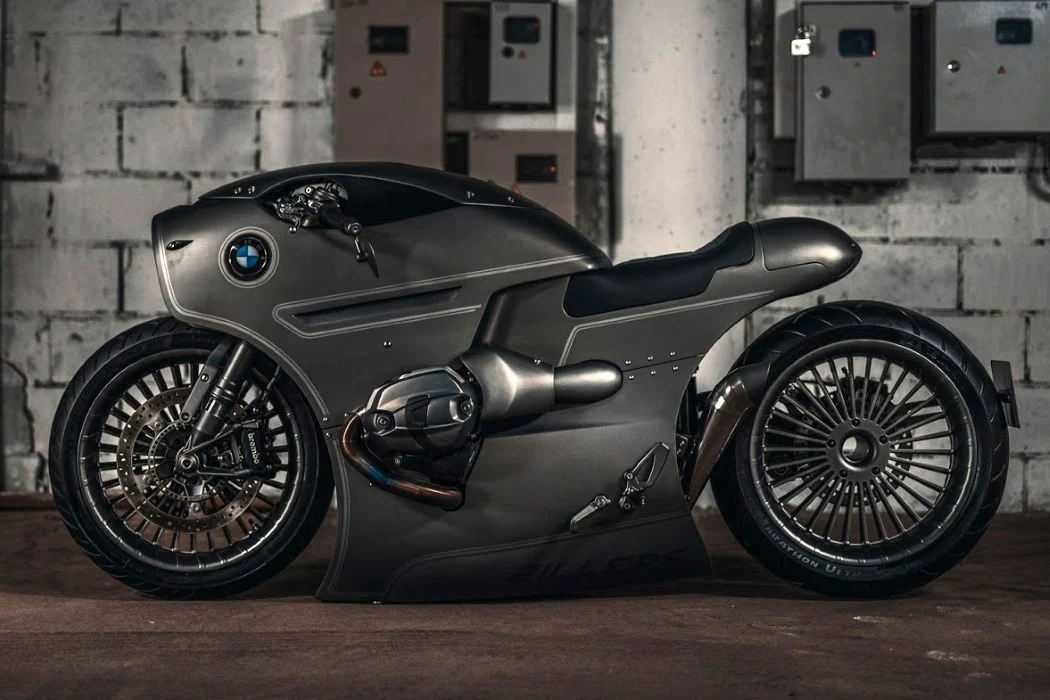 As for the other functional changes, Zillers Garage has played with the suspension to lower the entire bike to stand an inch above the ground – concerning if you were looking to clear some rockier post-apocalyptic terrains a la Thunderdome. The seat has also been lowered.
By the front, there's a HID lamp to shine a path before you. Around the back, there's a taillight mounted on a sliding rear to provide easy access to the motorcycle's electronic controls. There's also a handmade exhaust system paired and Brembo brakes.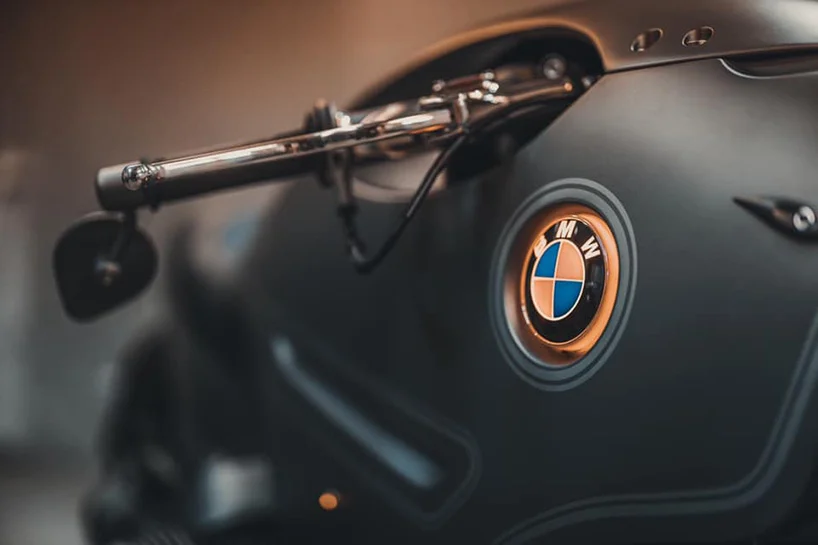 The engine setup of this custom R nineT resembles that of a conventional R nineT motorcycle. In the event you were to disassemble one, you'd find a 1,170cc boxer engine capable of 110 horsepower at 7,750 RPM. In other words, it's a zippy little number.
While this custom BMW R nineT motorcycle is very much a material reality, as of yet, it is unclear whether it will simply remain a exhibition vehicle or if it will be offered for sale.
Check out the full gallery below.
Looking for a post-apocalyptic ready bike protection? Check out our comprehensive list of the 12 best motorcycle helmets in 2020.