1964. One of just two cars driven by Sean Connery in Goldfinger was sold. The Aston Martin DB5 fitted out with a variety of prop gadgets would go to collector Richard D Losee for a paltry £12,000 after the film's production wrapped up. Not a bad price for a DB5 with machine guns and tyre blades. This iconic piece of memorabilia would later be sold to another collector by the name of Anthony Pugliese III for a more appropriate £250,000.
In 1997, however, over four decades later, the iconic Aston Martin DB5 was stolen. It was a heist of Hollywood proportions, lifted from where it was being stored at the Boca Raton Airport hangar in Florida with such surgical precision that neither alarms nor guards were raised. The only evidence it had been forcibly taken – aside from the fact it was not there – were telltale tyre marks leading up to where many speculate it was loaded onto a cargo plane. The DB5 was so heavy that it had to be dragged by its axles.
The thieves lifted a priceless classic car from an aircraft hangar and legend has it they flew the car from the scene of the crime with virtually no leads for authorities to follow.
---
---
Until now, 25 years later.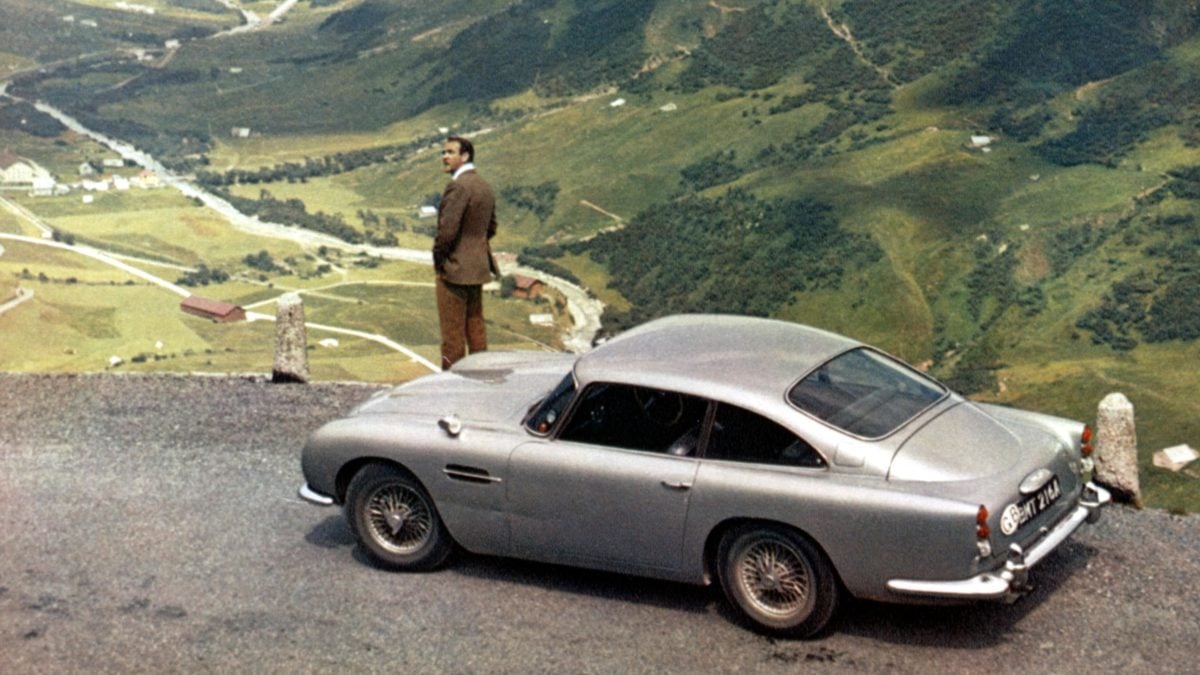 Up until this point, the whereabouts of the DB5 was a complete and total mystery. There were whispers in circulation that had eventually become tangled with the car's snowballing legend status.
It was flown over the Florida keys and dumped into the ocean.
It's in the Middle East.
It's been taken apart in a chop shop.
It's in the Middle East.
In August of last year, Christopher A. Marinello, CEO of Art Recovery International told the Telegraph that he might have a lead from the region.
"There are major automobile collectors in those countries [particularly Dubai, Saudi Arabia, Kuwait, and Bahrain] and I have intelligence that the car could be in one of them and may have even travelled between them. I'm hopeful that the possessor will come forward voluntarily before I have to make an announcement. It's my policy to give possessors of stolen and looted objects every opportunity to do the right thing."
Six-figure sums were touted for useful information that could eventuate in the prop vehicle's safe return. As of this week, it looks like an unnamed source might be cashing in on the offer.
---
---
RELATED: The Man Who Recovers Stolen Watches Across The World
According to Yahoo, chassis number DP/216/1 has indeed been identified in the Middle East, now double confirmed by an unnamed source to Marinello.
A recovery of this proportion, a quarter-century later, is of colossal importance to the mythology of cinema's most iconic car. Least of all for its suspected market value in 2022 – an estimated US$25 million. It's also quite likely that the current possessor of the vehicle is not aware that it's stolen. Rest assured, once it has been recovered through the proper channels, the long lost DB5 will no doubt be showcased to the world.
The Aston Martin DB5 has been the one automotive constant in the James Bond franchise's relationship with cars in its 60-year history, most recently seen in Daniel Craig's final outing as 007 in No Time To Die.
Now, read why we think Henry Cavill has already proven he'd make a great James Bond. Who's your pick?