Forget what you've seen from Kahn Designs and divert your eyes from the brutish Spectre Defender – this Overfinch Defender 90 is the ultimate example of the modern Defender – certainly comparable to the Classic Works 70th Edition I drove at Jaguar Classic Works.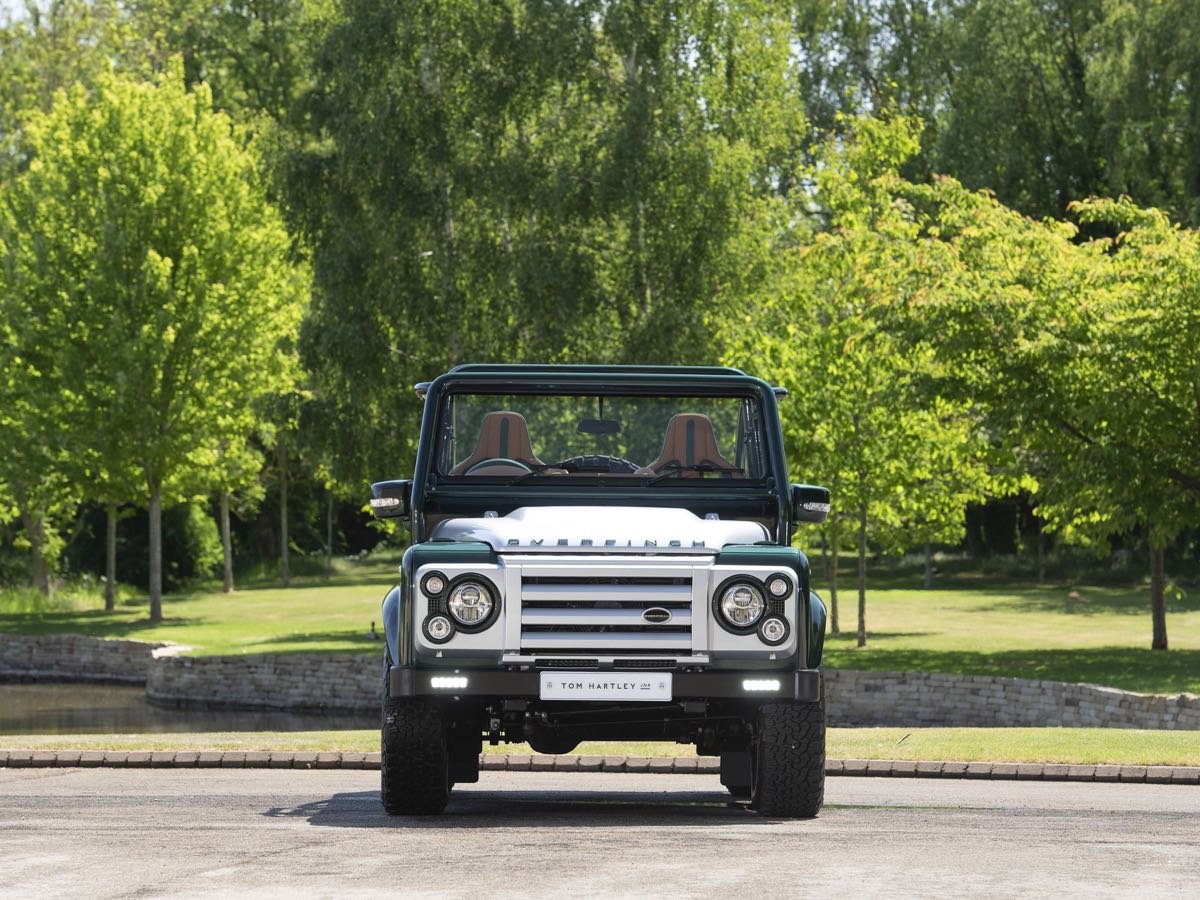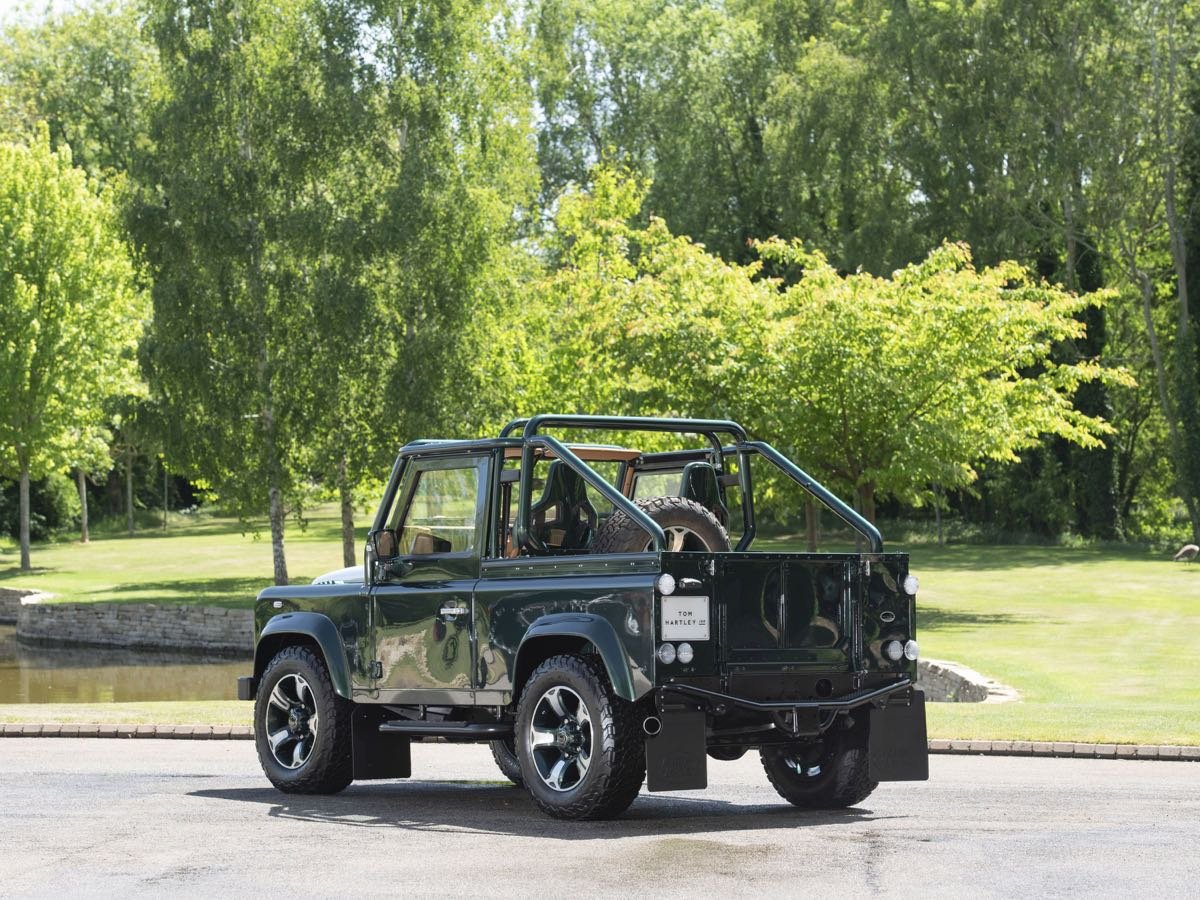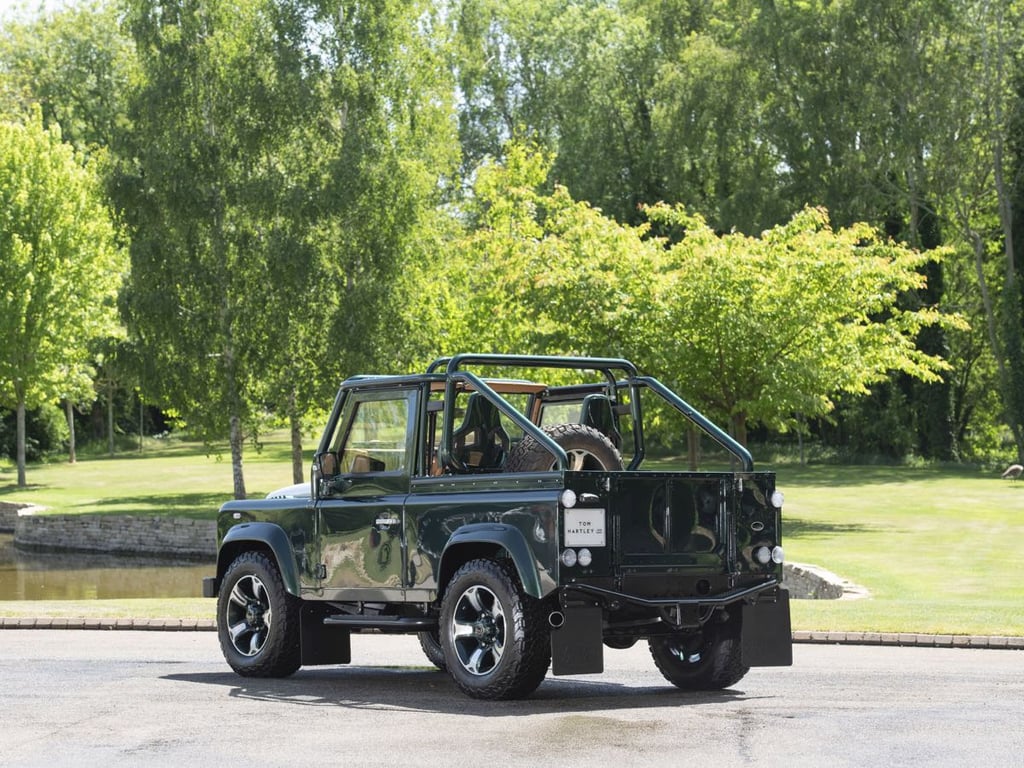 Unlike the understated execution direct from JLR Classic Works, this 2015 Defender 90 cops the flair we've come to love from Land Rover specialists Overfinch, in the form of a soft-top chassis housing an immaculately refined interior, mated to a Corvette LS3 V8 engine.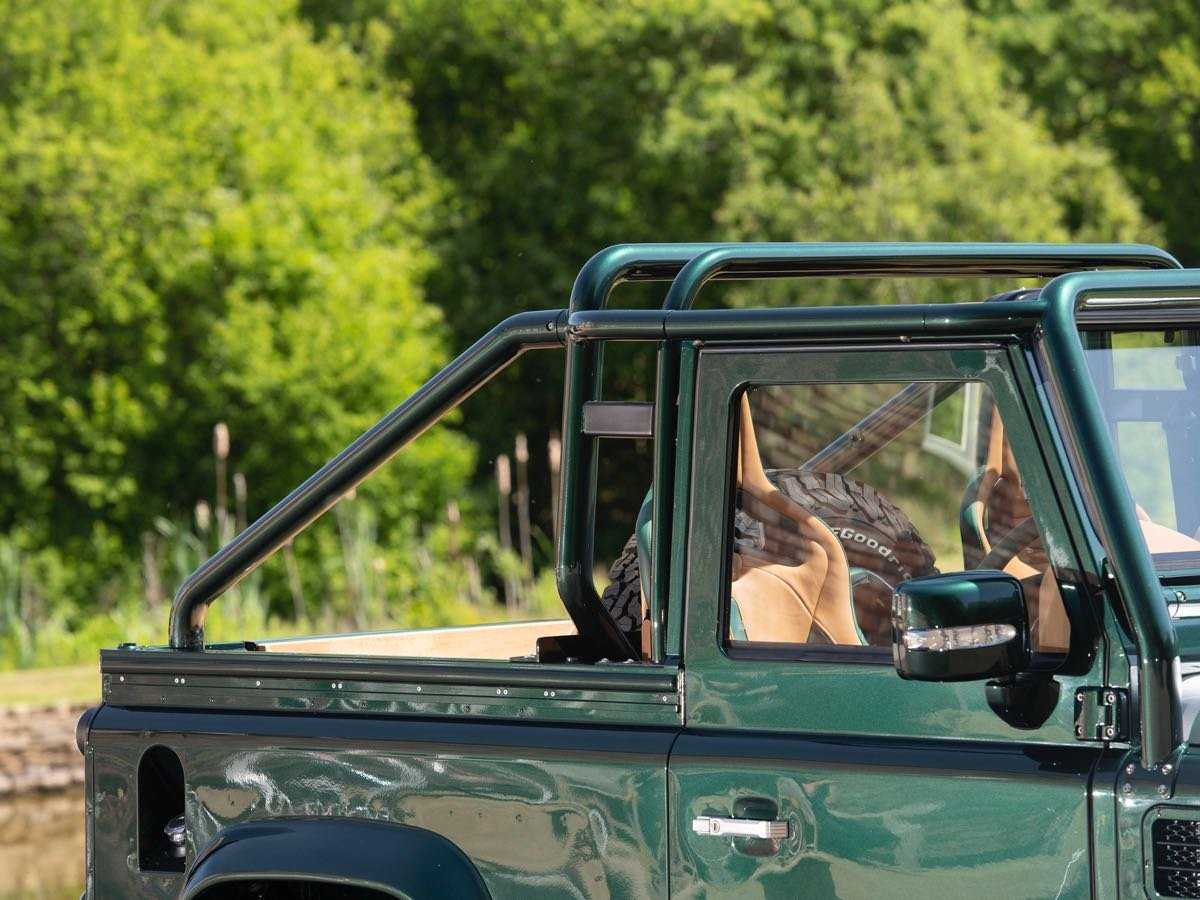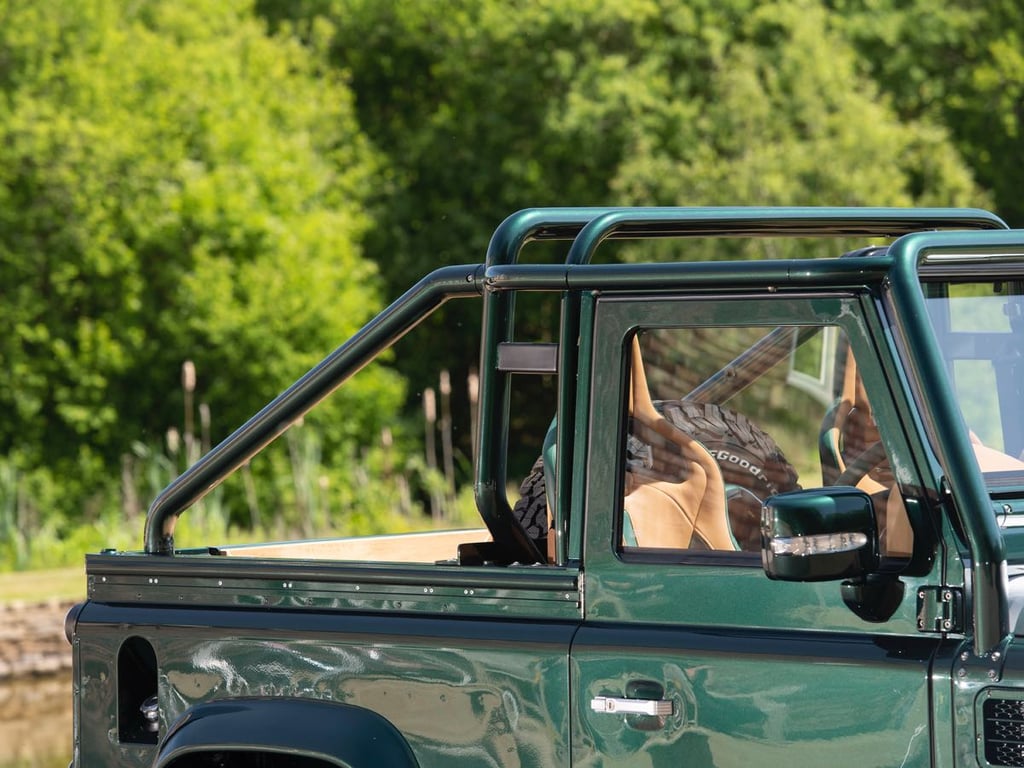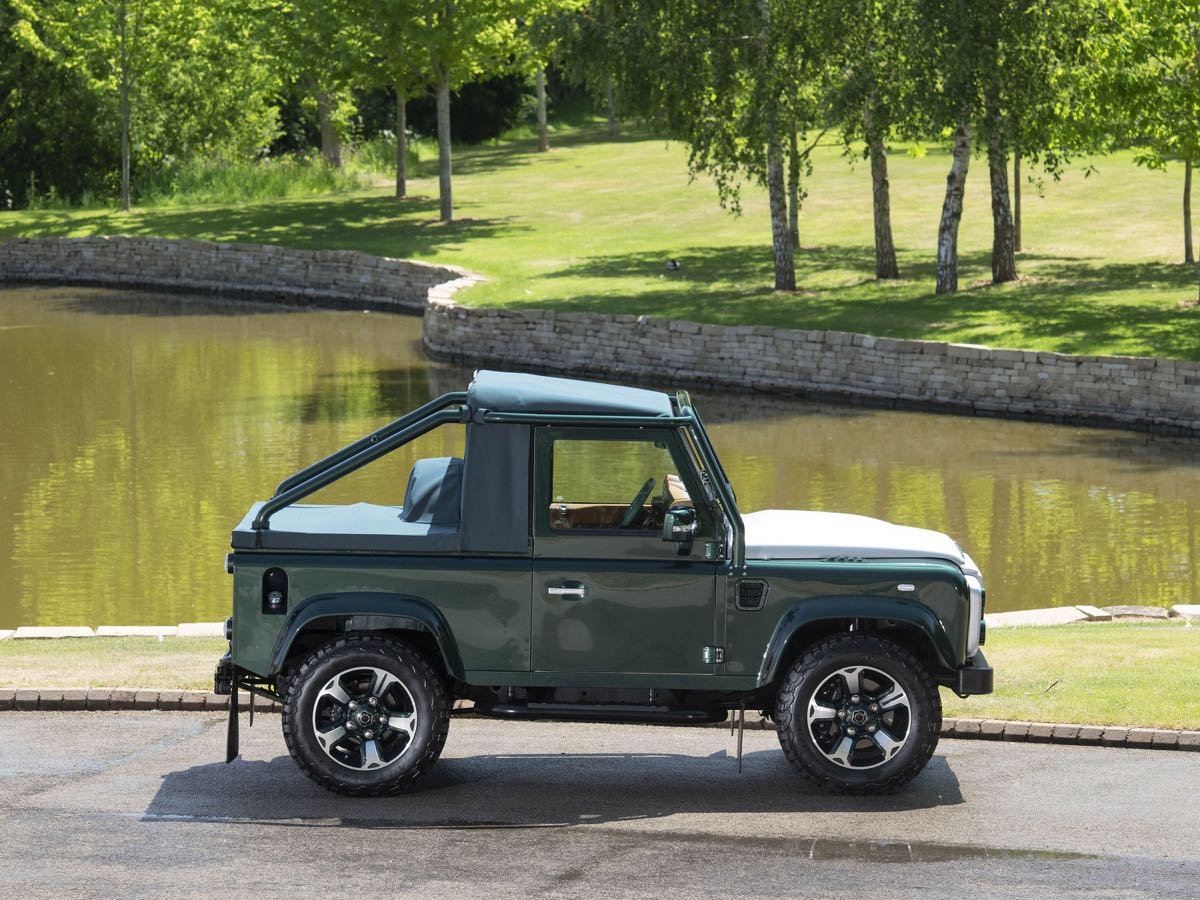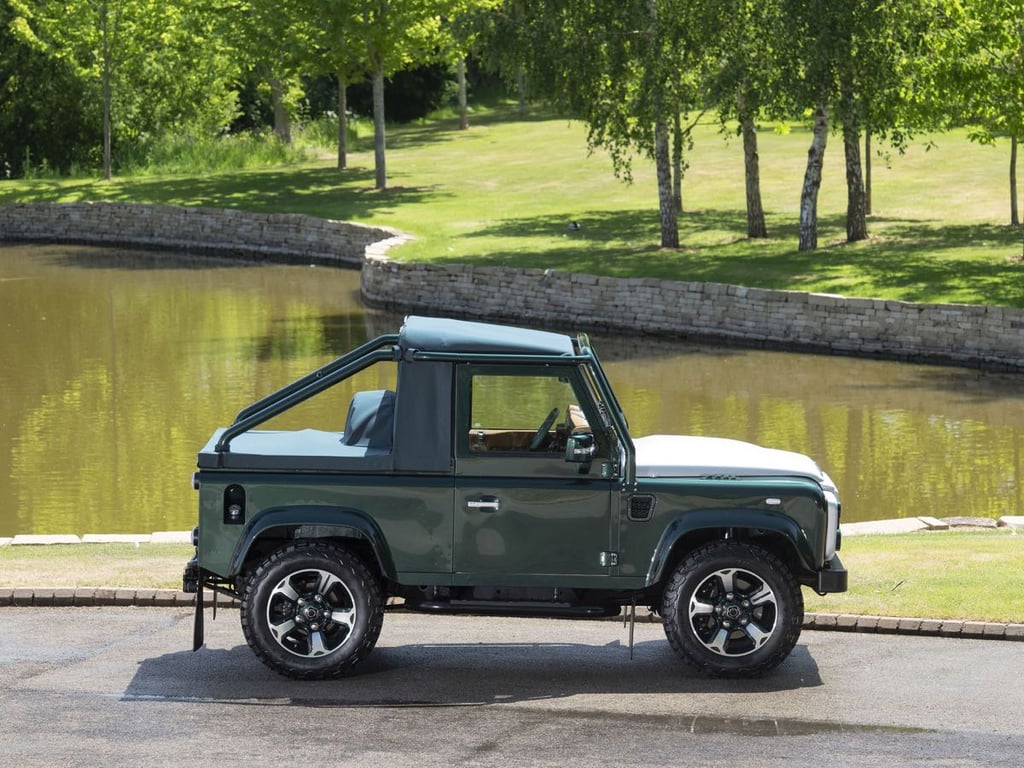 Originally commissioned for the 2019 Monaco Yacht show, the Overfinch Defender 90 is finished in Emerald Green with a contrasting silver bonnet and front grille over tan Bridge of Weir Recaro seats with matching green accents.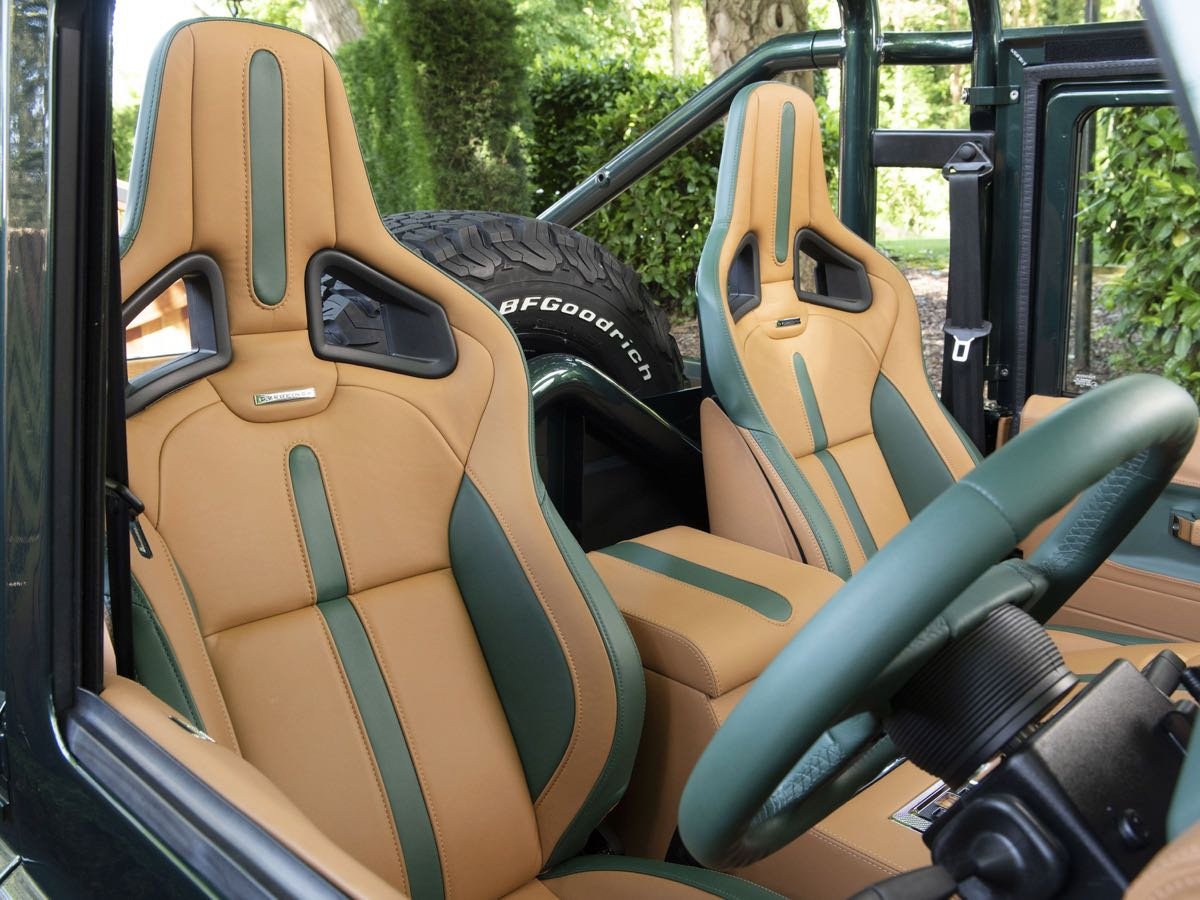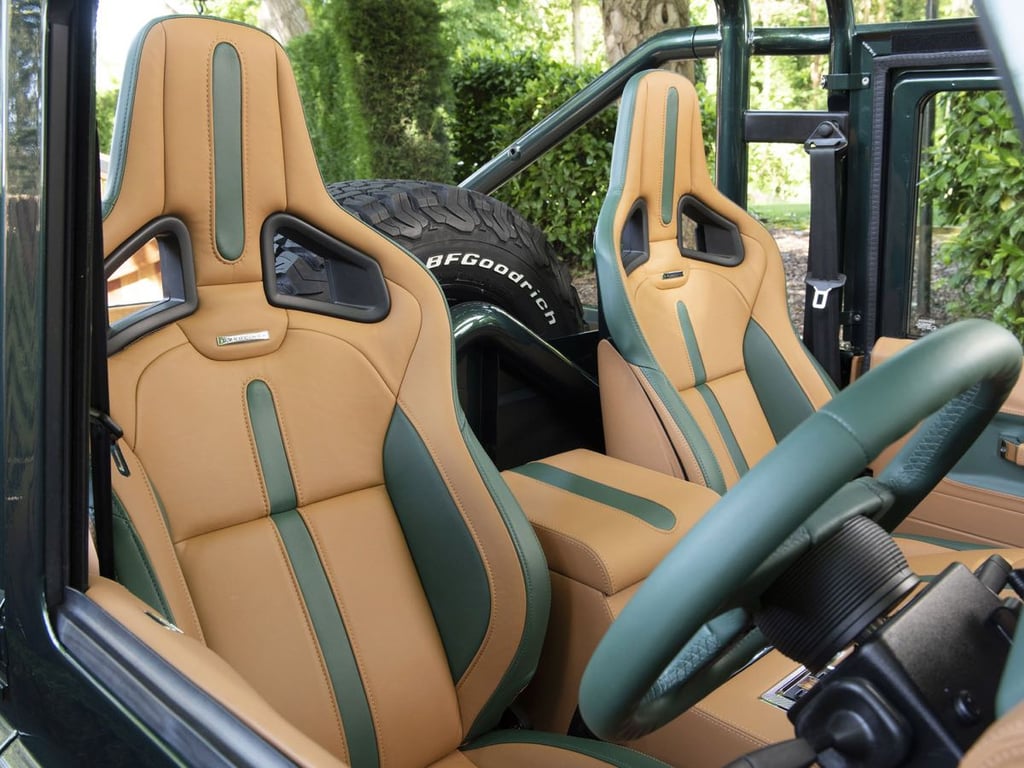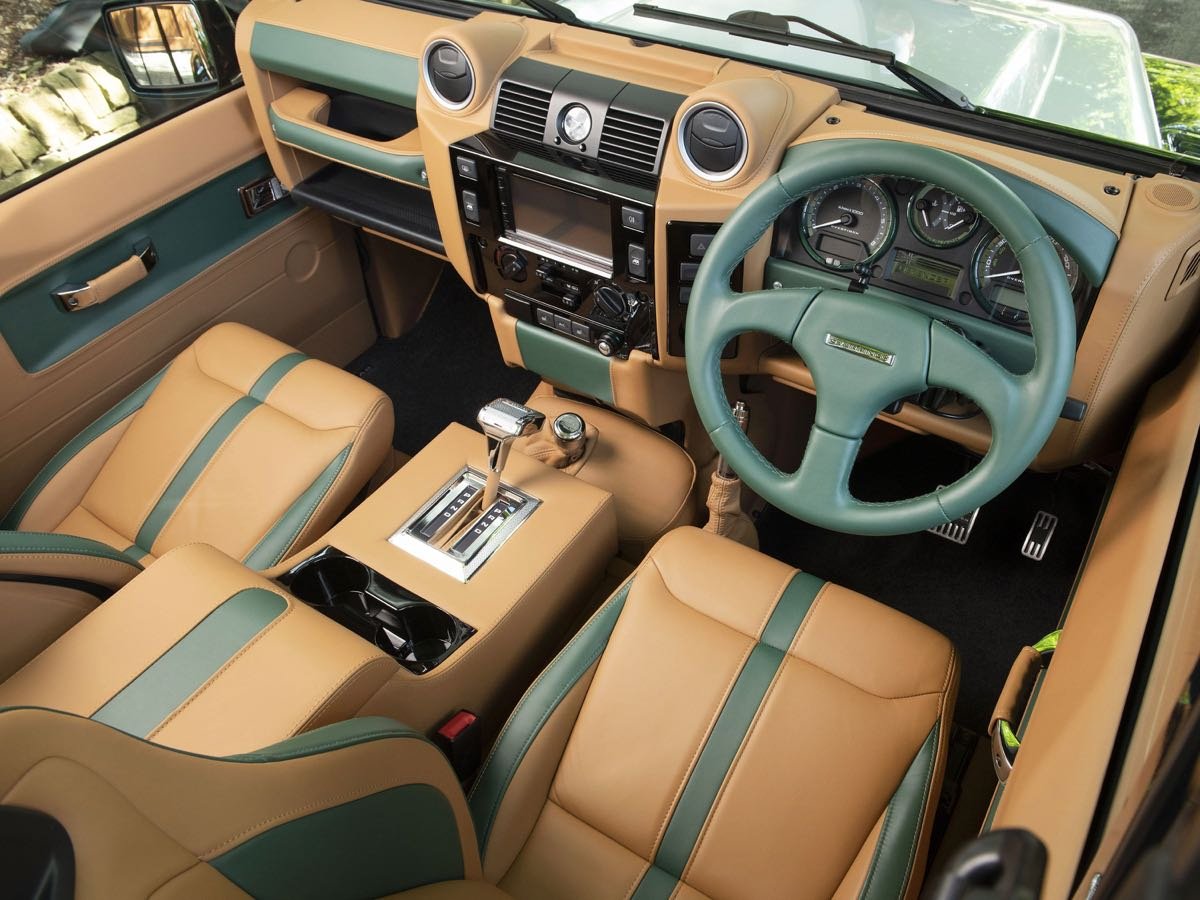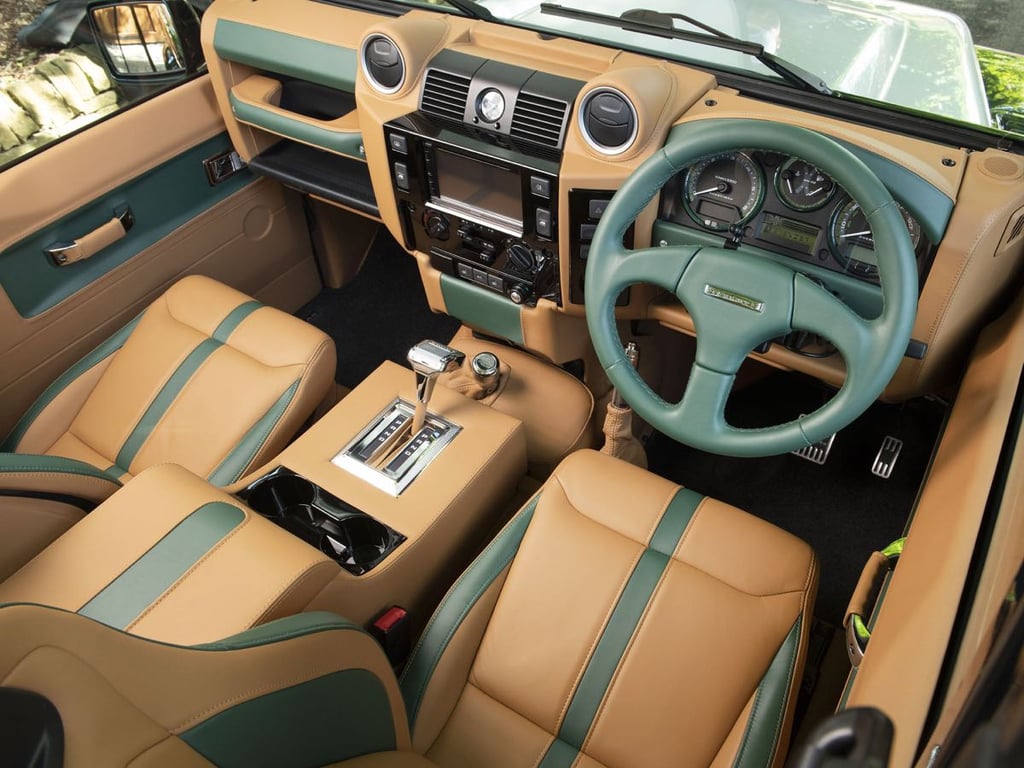 Overfinch is responsible for a huge list of customisations including LED daytime running lights, KBX side vent upgrade, Nolan headlights, aluminium door handle set, aluminium fuel cap, rear LED light upgrade pack, rear bumper step, teak load-space decking with drawer compartment, roll cage…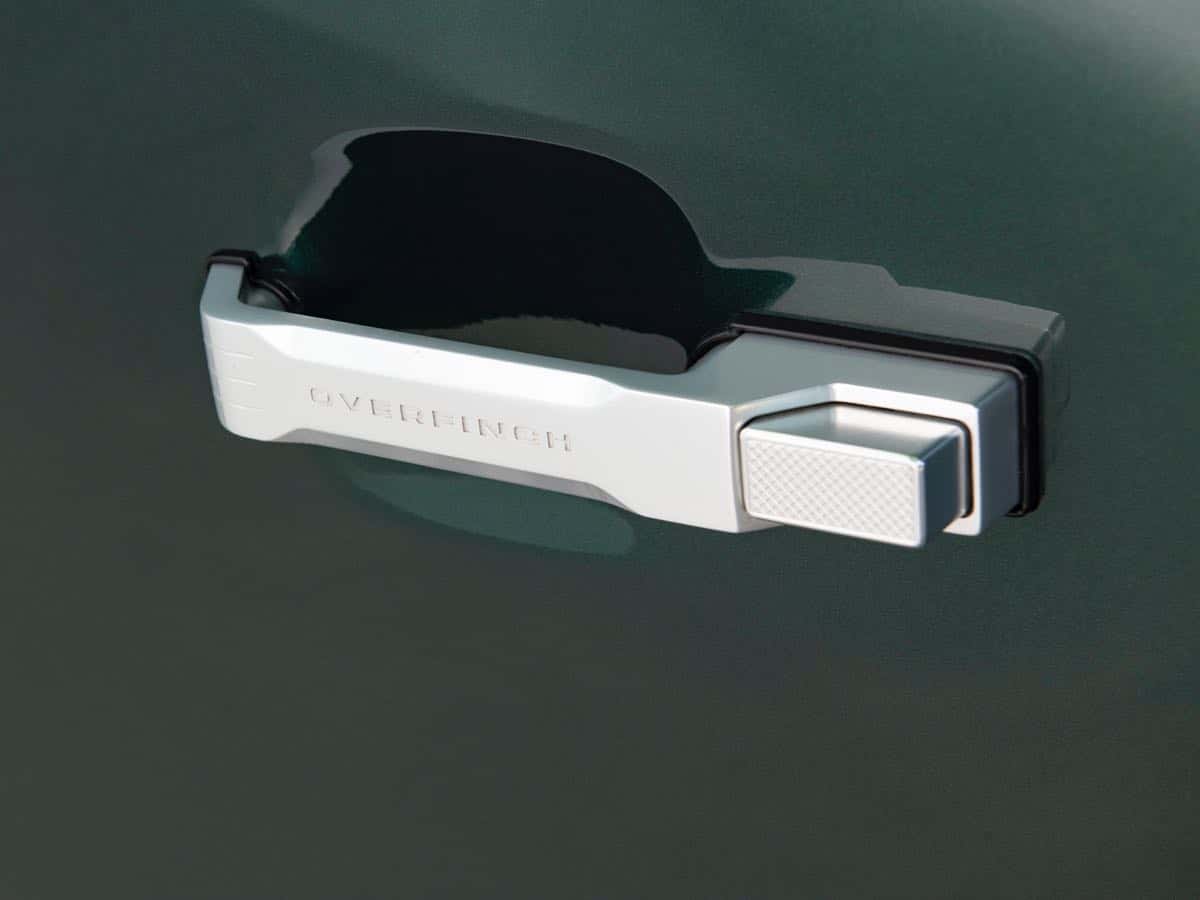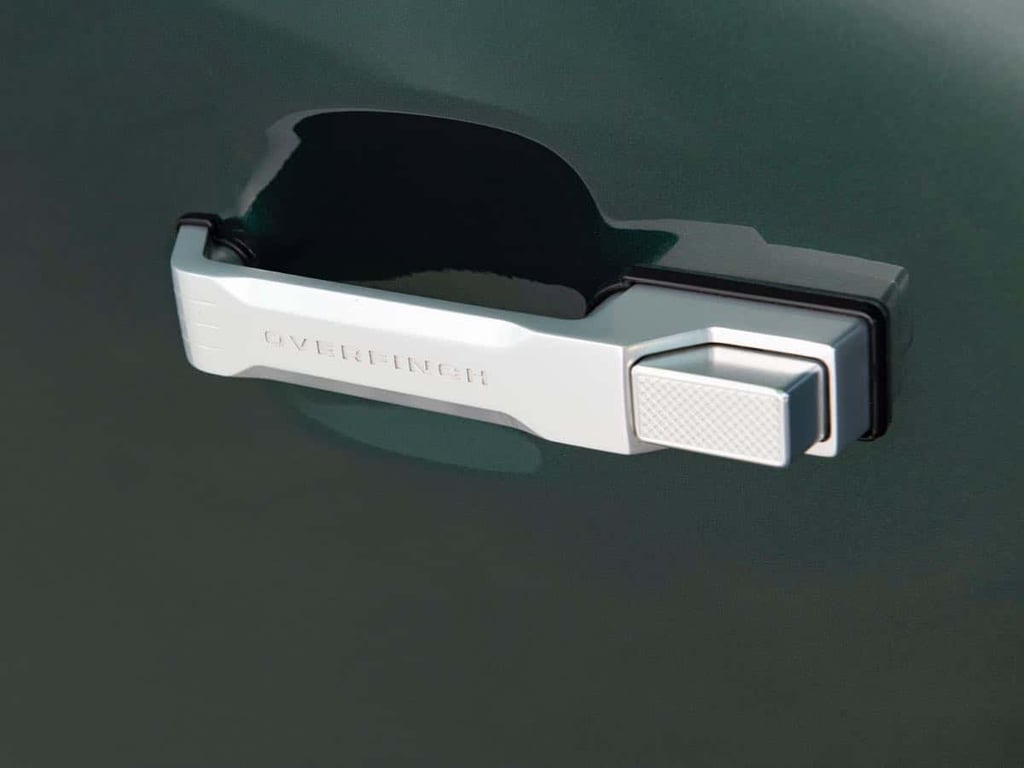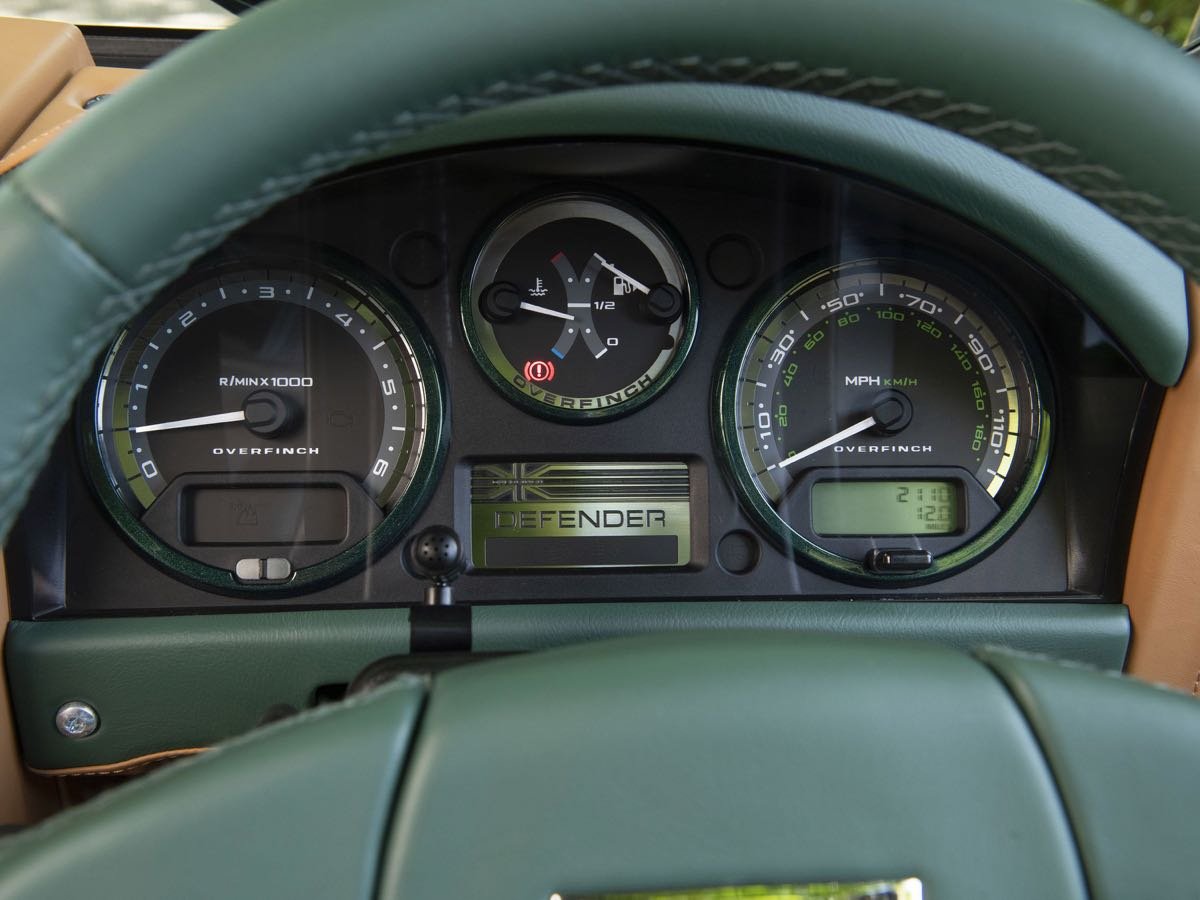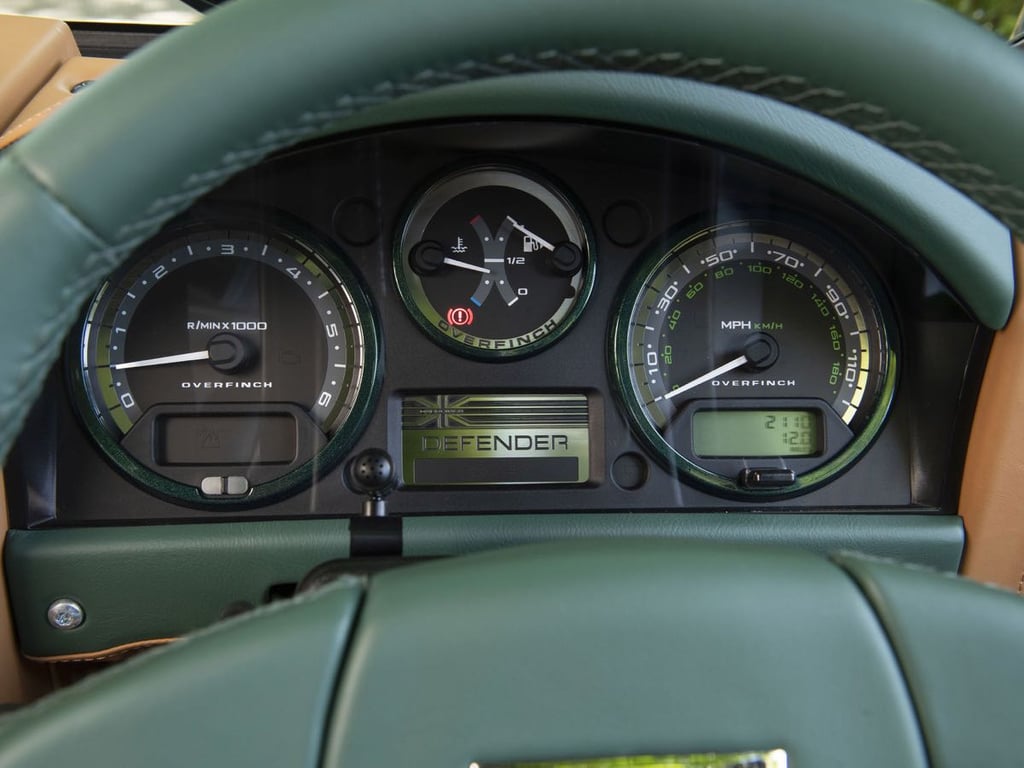 And…bespoke SVX tonneau cover, bespoke electric wing mirrors, Overfinch 18" Apollo wheels in Emerald Green finish with diamond-turned face, Overfinch pedal set, Overfinch knurled brightwork pack, Alpine double din satellite navigation unit and Overfinch sports instrument dials and carpet mats.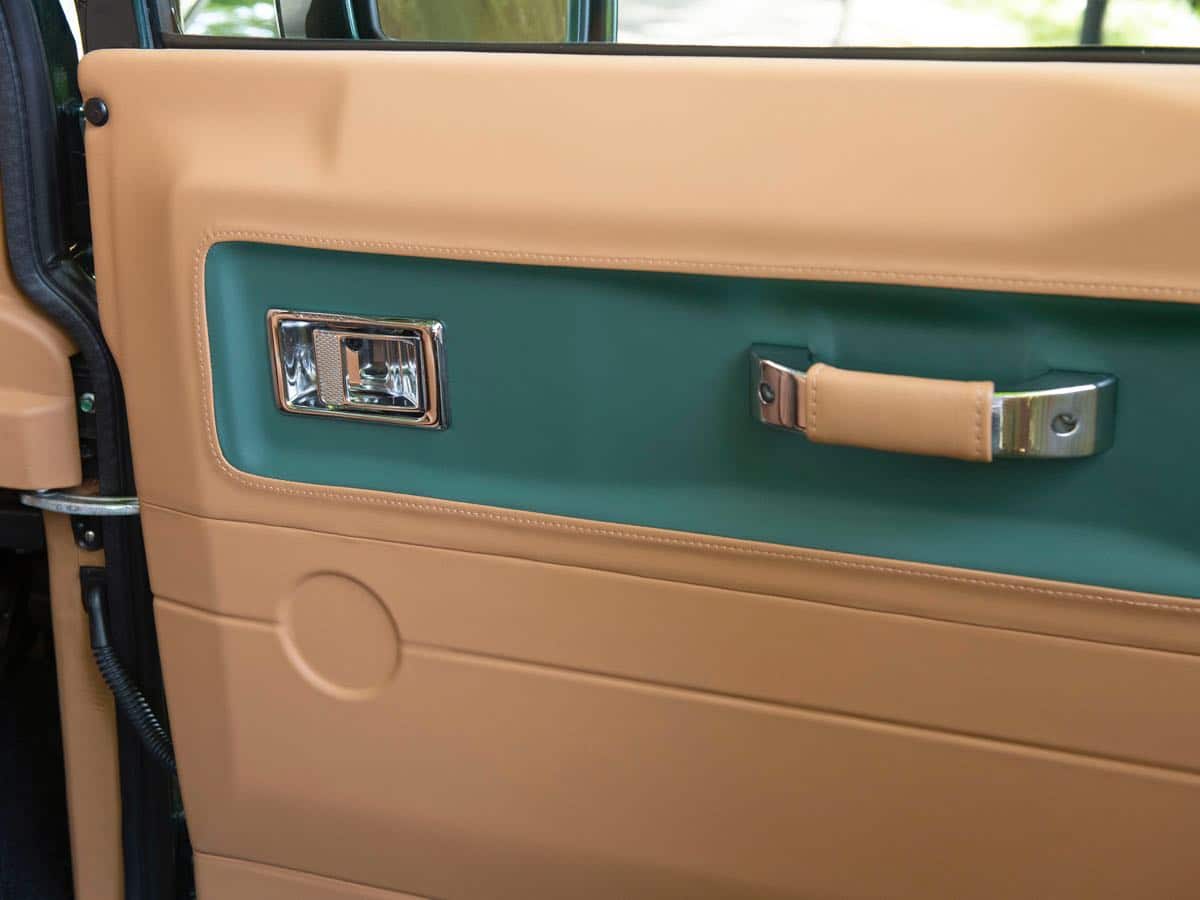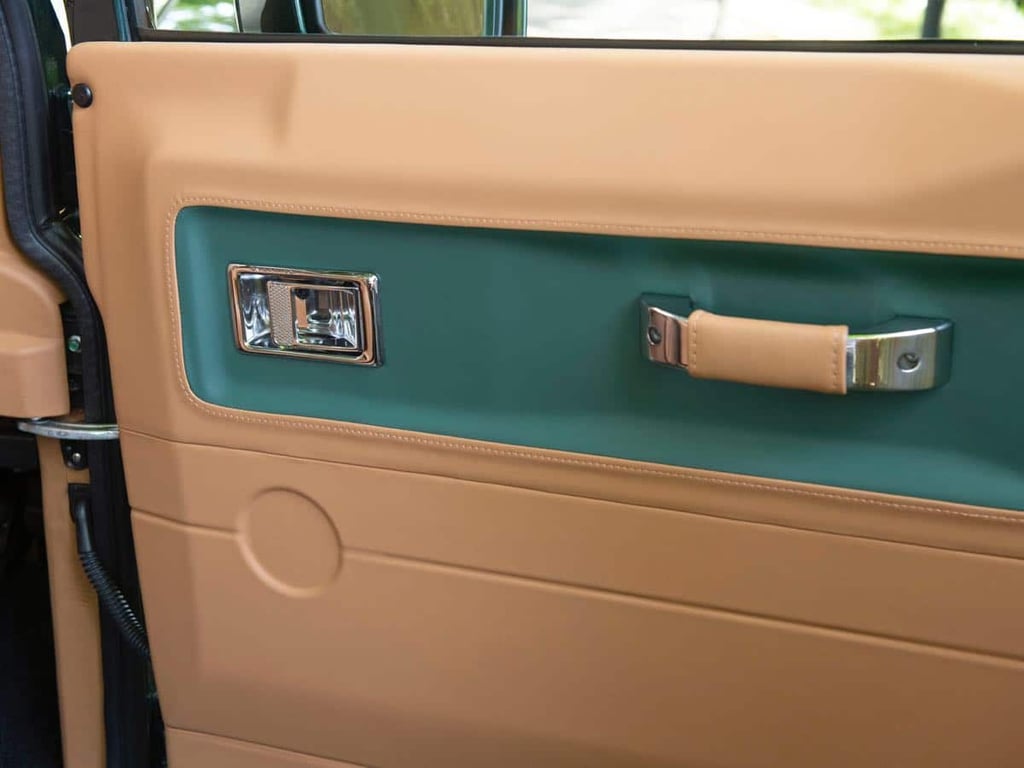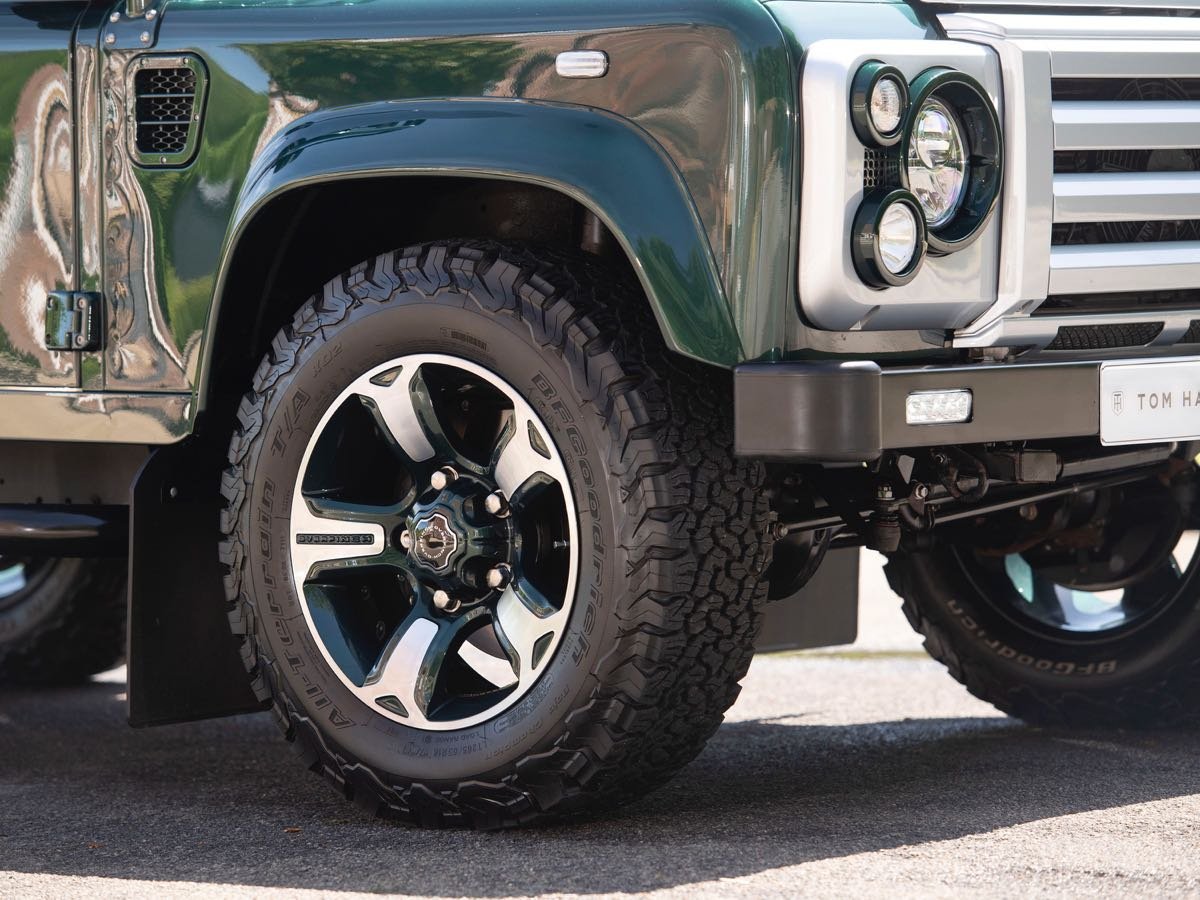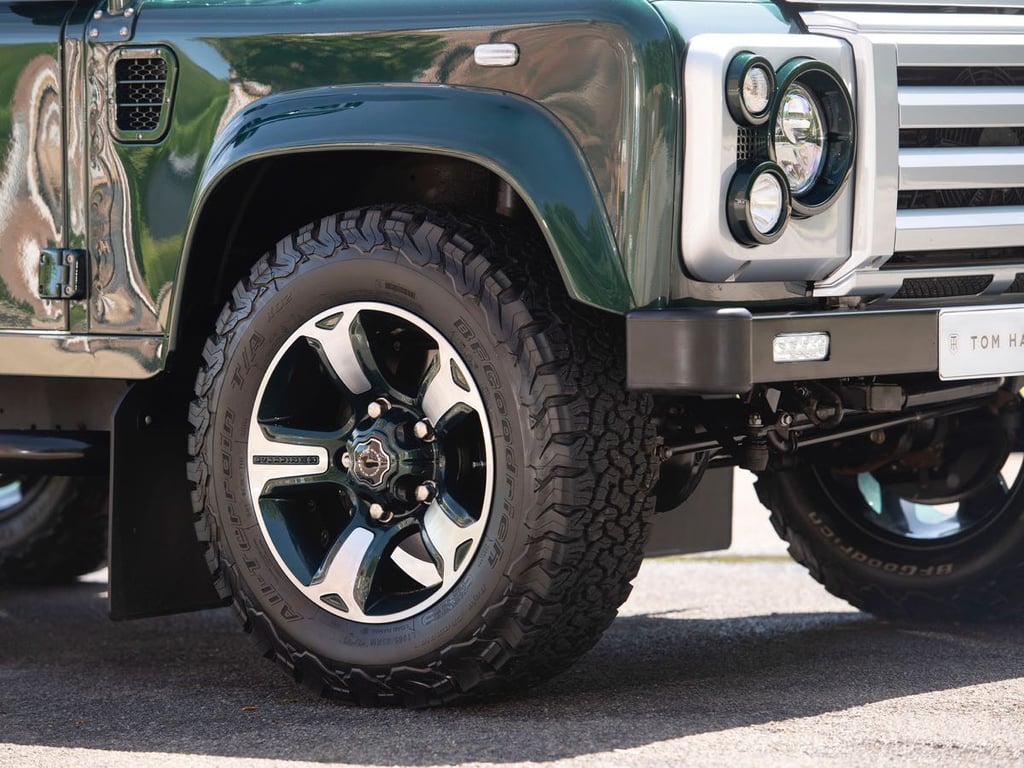 Under the hood, the standard 2198cc diesel engine has been replaced with a 6162cc V8 Corvette powerplant producing a monstrous 334kW (450bhp). To handle the extra power, the brakes have been upgraded from 4 to 6 piston at the front and from 2 to 4 at the rear. The engine is coupled to a six-speed automatic gearbox and a stainless-steel sports exhaust system is fitted to amplify the V8 burble – the result is euphonious.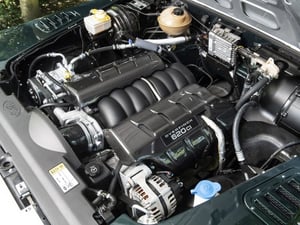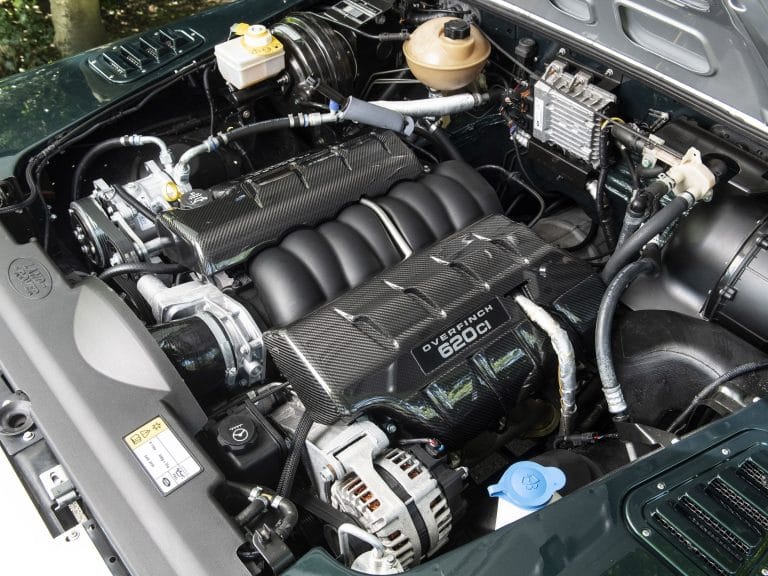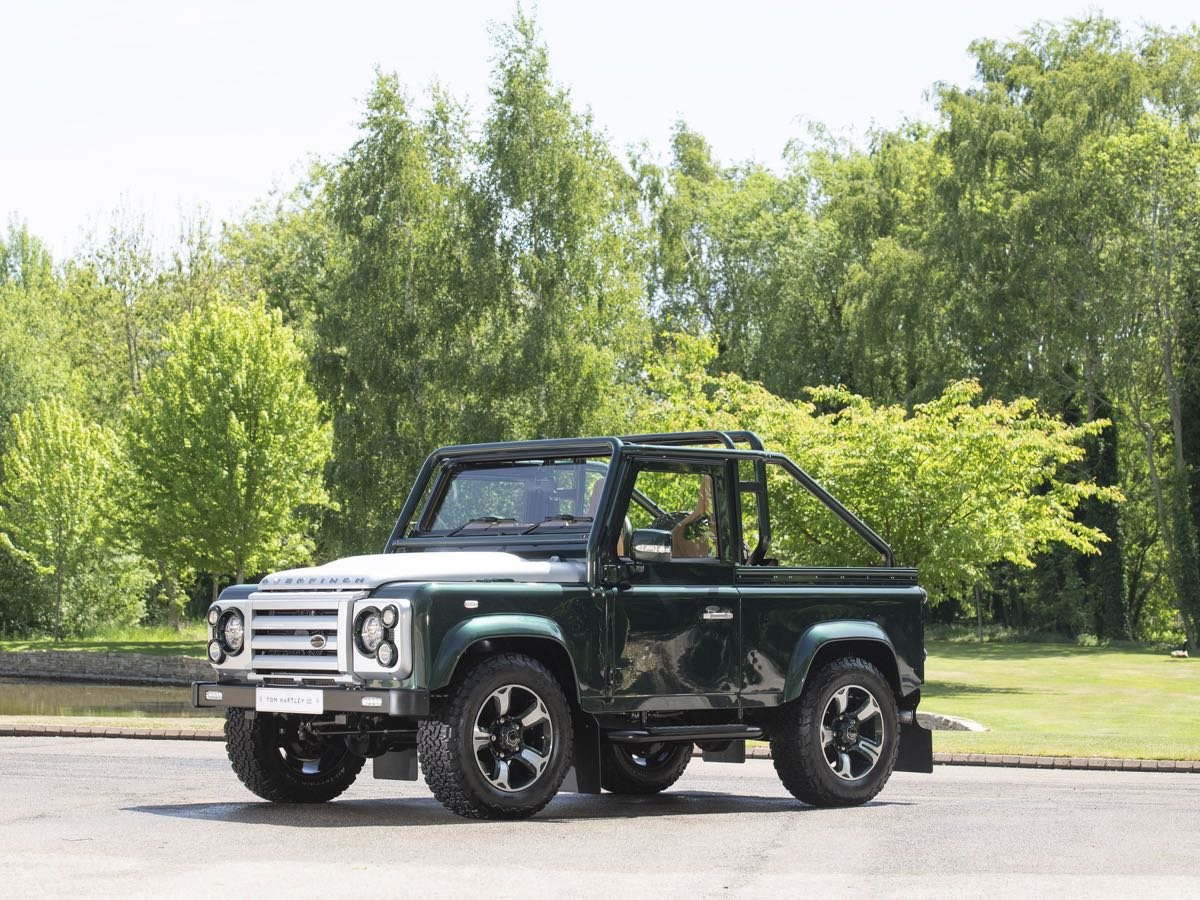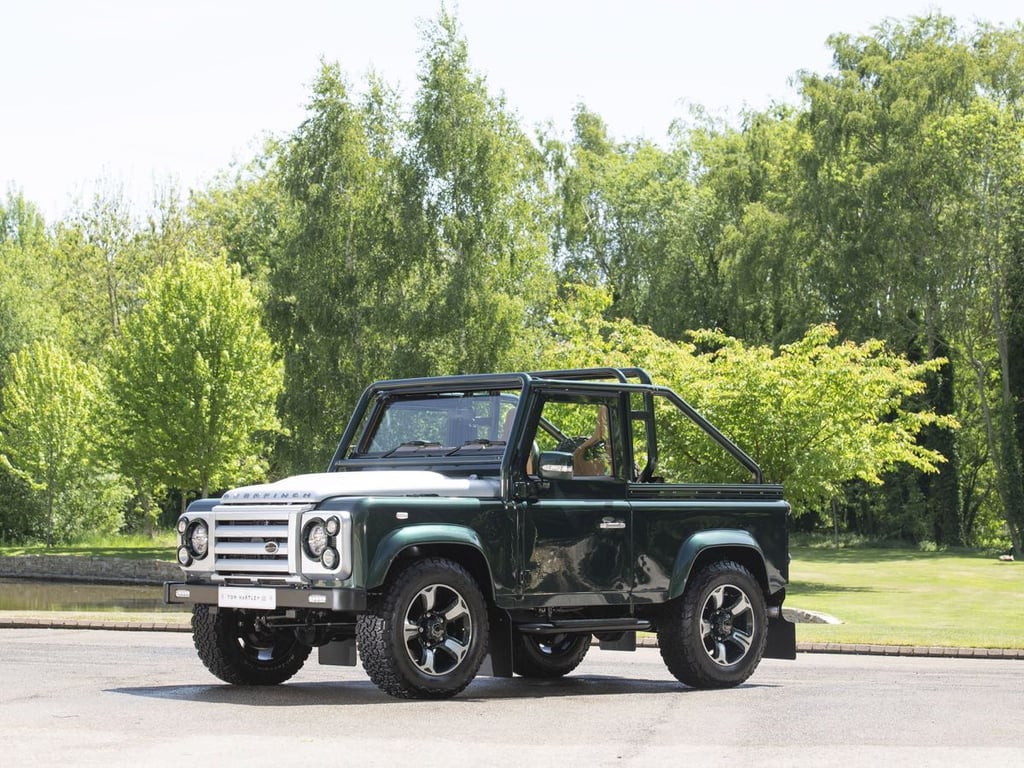 The Overfinch Defender 90 is currently listed at £159,500 (AU$292,103). Check it out at tomhartleyjnr.com