If supercars turn heads, hypercars surely break necks.
I'd be happy with a new Aston Martin Vantage, the price tag of which would only just surpass $400,000 even with all the juicy boxes ticked. So when you consider the mind-boggling fact you could comfortably purchase either 13 of those or just one of these Pagani Huayra Roadsters, the thought just seems silly.
The unattainable Italian automakers have brought the first example of their $5.5 million hypercar (before on-roads) to Australian shores for the first time by way of Zagame Automotive.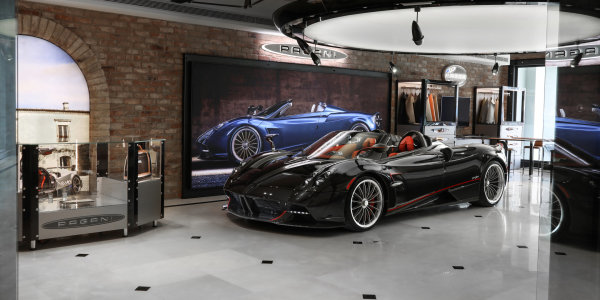 The new showroom in Melbourne now plays host to one of only 24 authorised distributors worldwide for Pagani. Of the 100 Huayra Roadsters ever produced, "just a few" will be made available domestically, with the Melbourne version currently the first road-registerable hypercar in the country.
With an AMG-sourced 6.0-litre twin-turbo V12, the Huayra puts down an incredible 562kw of power with 1000Nm of torque. It's also said to pull a staggering 1.8 G's in the corners.
If you're keen to see it in the flesh, the Zagame/Pagani showroom is on Swan Street in Richmond, Victoria.