The Paris Motor Show is a yearly event where the biggest names in motoring put their cards on the table to display a wide range of concepts and new releases, with this year shaping up as another outstanding showcase of automotive technology.
Held over 10 days this year's event features some truely inspiring creations. From futuristic looking autonomous electric motors to sleek and stylish sports cars, there's something for the futurist and classic aficionado alike.
Here are six of the coolest sets of wheels – both concepts and reality – from the Paris Motor Show and every quick fact you need to know about them.
---
---
Mercedes-Benz EQ Silver Arrow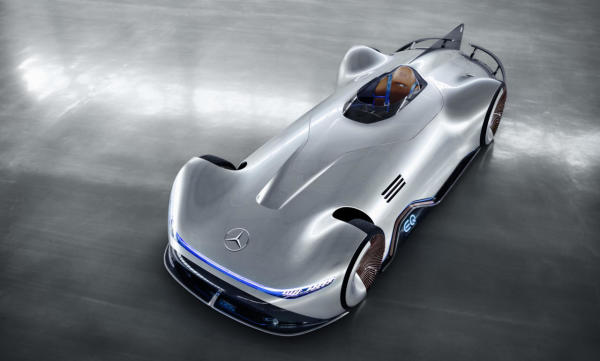 Paying homage to the record-breaking Mercedes W 125 race car from 1937, this futuristic looking beast is the top of the line electric motor from the German automaker. Looking like something out of Blade Runner, the Silver Arrow is built for speed with its sleek, single-seat design, incorporating both analogue and digital dials at the controls.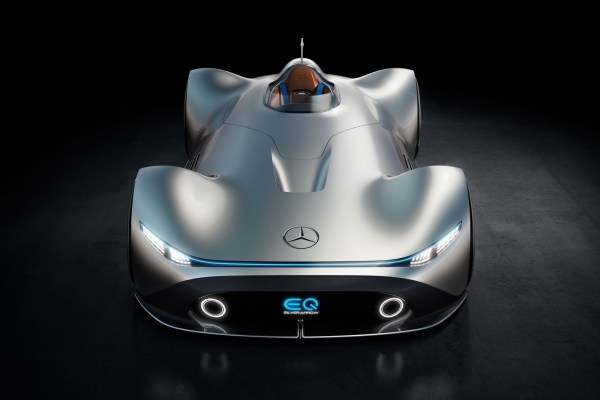 The car clocks in at over 17 feet long but is just 3 feet deep, complete with a carbon-fibre front splitter and side skirts with lighting strip. Although it will never be manufactured for sale, if the Silver Arrow did go into production it would have an output of 738 horsepower with a rechargeable battery of roughly 80 kWh and a driving range of more than 250 miles. Not bad for a car powered by electricity.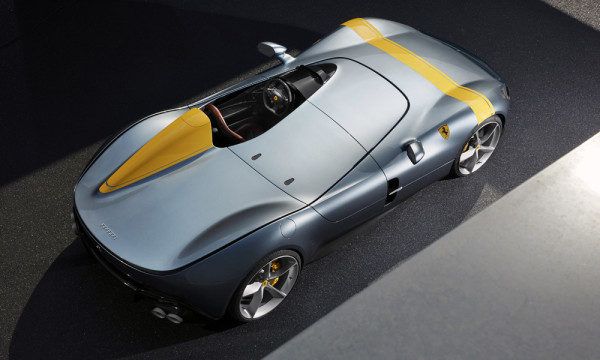 Unless you're a Ferrari fiend your chances of securing this updated Monza are next to zero. The Italian company has chosen to sell the open top retro-styled supercar to 499 of its most loyal customers for the more than reasonable price of €1.6 million ($2.85 million). Clients will have the option of purchasing either the one or two seater version, but not both.
The carbon fibre frame makes it light while the absence of a windscreen or roof mean it's more of a summer track car than your everyday motor. The Monza is powered by an 810 horsepower 12 cylinder engine identical to the 812 Superfast capable of reaching 100 km/h in less than three seconds. The car is so fast Ferrari is claiming it's the closest the public can get to experiencing what it's like to drive an F1 racer. When I say public, I mean "millionaires." The rest of us will just have to dream about owning such a car.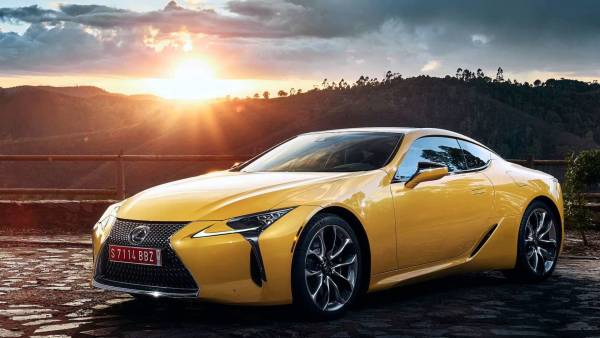 Lexus unveiled a special version of their trademark coupe at this year's event. Set to go on sale this November the limited edition Lexus LC 500 is finished with a 'Naples Yellow' colourway the company said is "achieved through [a] painstaking selection of layered paint and primer colours." Whatever they did it looks sensational, and it drives just as well.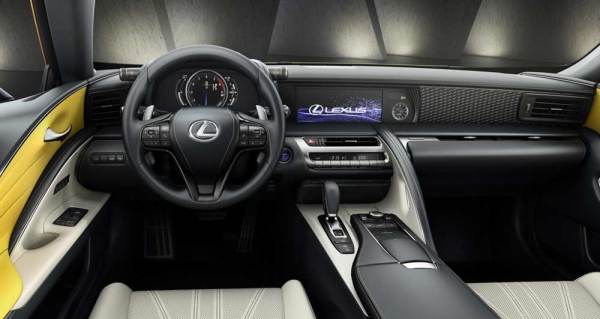 The interior also features touches of yellow throughout along with a heads-up display unit, Alcantara headliner, 13-speaker Mark Levinson audio system and electric adjustable front seats. This limited edition vehicle comes with 21-inch forged alloy wheels and carbon-fibre reinforced plastic components for the roof and rear spoiler. Although there's no solid price, the Lexus LC will be available in both LC 500 V8 and LC500 V6 hybrid guises.
BMW 3 Series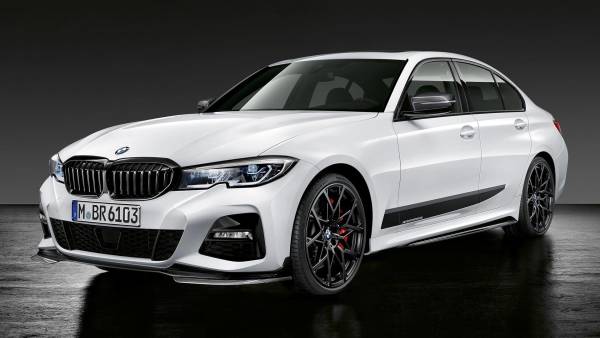 The 3-Series is BMW's best selling vehicle of all time and this year the German company have redesigned their luxurious sedan for a new generation of consumers. The 2019 BMW 3 Series is a luxury compact sedan that's lighter and more powerful than any other model of this classic sports sedan hybrid bearing the same badge previously.
---
---
Although it looks similar to the normal model the 3 Series sports a newly developed 360-horsepower, 3-litre turbocharged I6 engine. The inside has also been upgraded with jet black and burnished interior, smartphone entry, auto-reverse and an in-car assistant that learns drivers' routines.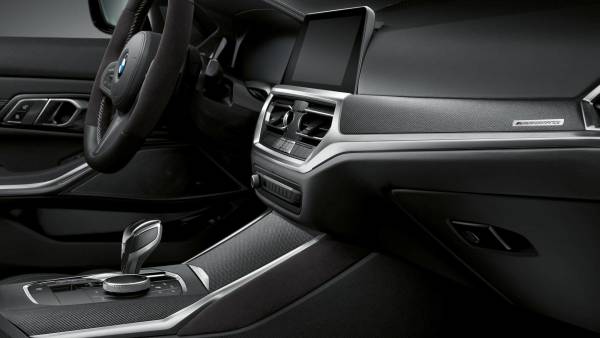 With the price set at just over US$40,000 the BMW 3 Series not only looks great but is a fantastic entry-level luxury car for anyone looking to make an impression without breaking the bank.
Renault EZ-Ultimo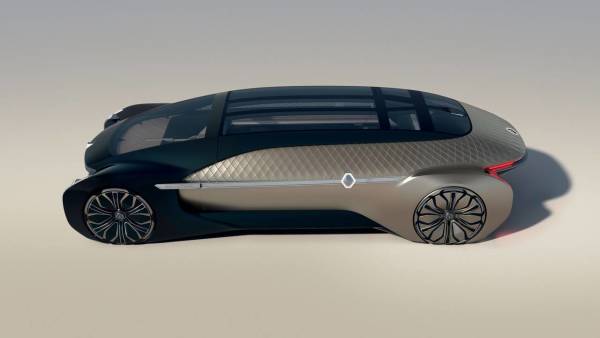 This ridiculous concept car from Renault is a self-driving yacht on wheels. Named the EZ-Ultimo, this provocative creation is Renault's take on a luxury taxi, far exceeding anything Uber Black could ever offer.
The interior features wooden panels that are a nod to traditional Parisian Haussmann-style apartments, a marble bench top and a swivelling armchair-style seat made from only the highest quality leather. It's like something from the future with its silver latticework and large glass windows. I've honestly never seen anything like it before and am still unsure what I think, except to say it's a head-turning concept from Renault.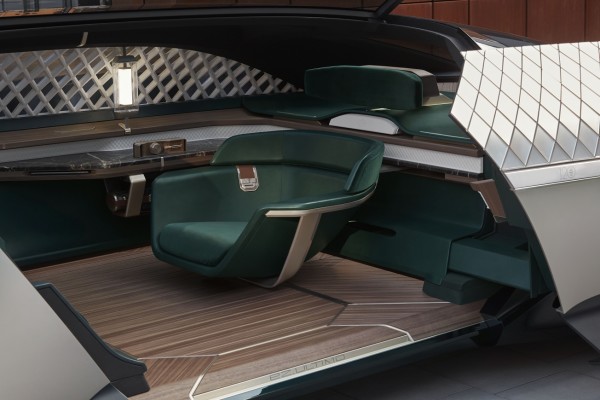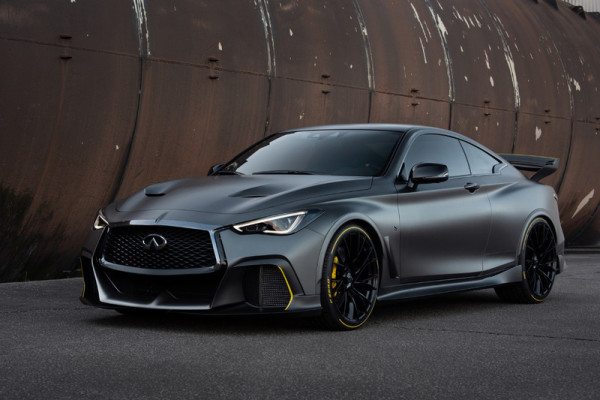 Here's one concept car that we would relish should it ever make it to the production stage in the coming years. Based on the Infiniti Q60 Red Sport 400 Coupe this sleek design is the ultimate dark horse sports coupe and shouldn't be discounted given the badge.
The Project Black S features yellow and black interior and has three different drive modes; Road, Race and Quali. The coupe is powered by a motor/hybrid system featuring a 3.0-litre twin-turbo V6 engine with a trio of electric motor generator units (MGU) for instant torque conversion. Did I mention it can also reach 100km/h in less than four seconds? Not bad for what is essentially a Nissan.