The world's largest explorer yacht (not yet including the incomplete REV Ocean), the 126-metre Octopus, built by Microsoft Co-Founder Paul Allen, has been listed for sale by Burgess yacht specialists.
When the American billionaire passed in October 2018, he was ranked as the 21st richest person on the planet, sitting on roughly $20 billion worth of assets. Following his death, his sister Jody Allen, former CEO of Paul's umbrella company, Vulcan, was appointed control of his assets, which includes the Seattle Seahawks and Portland Trailblazers franchises, as well as a host of toys, the most famous of which she's decided to move.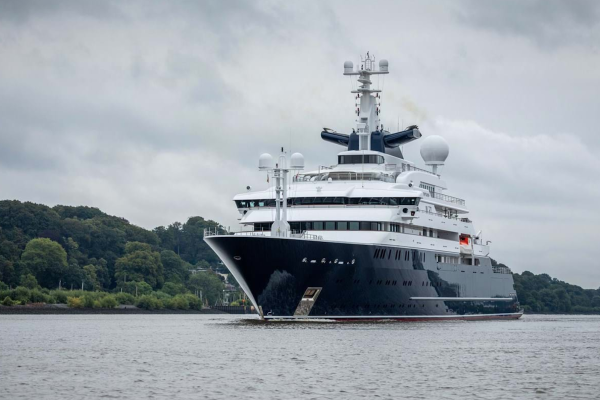 Custom built by German shipbuilders Lürssen for a reported US$200 million, the 9900-tonne behemoth was launched way back in 2003. During its 16 years on the water, Octopus has made its way all around the globe – including a visit to Sydney Harbour in 2015.
The impressive creation features exterior design by Espen Øino and interiors crafted by Jonathan Quinn Barnett. The long-distance cruiser is powered by two, hybrid ABB Industry AG E-Motors with a top speed of just less than 19 knots and a range of 12,500 nautical miles at 12.5 knots. Octopus also has thrusters that allow it to dock without requiring the use of tugboats, despite measuring a staggering 126-metres in length.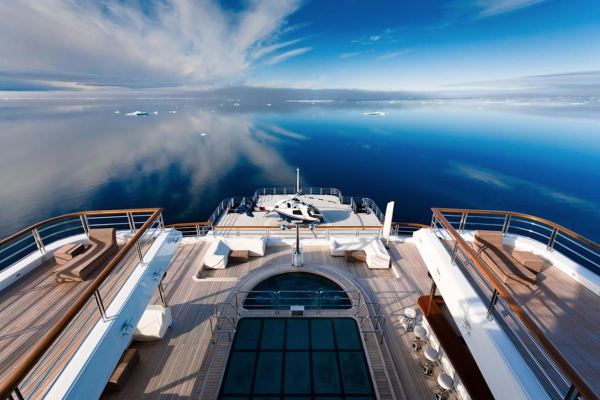 The yacht has eight decks and can accommodate 26 guests across 13 cabins, comprising of a master suite, two VIP suites, seven doubles and three twins. The master suite features a king-size bed, two ensuite bathrooms and a private observation deck. There's also an additional 28 cabins for the 60 staff that Allen employed.
All the action takes place on the bridge deck that flaunts a heated freshwater swimming pool with a retractable glass floor for entertaining, a fully stocked bar, a spa and even a pizza oven for those who get a bit peckish.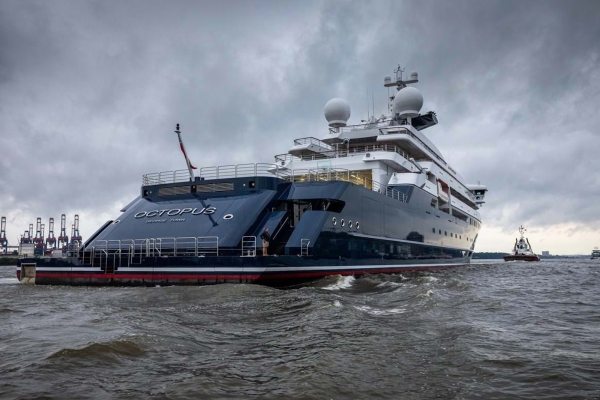 The yacht also includes a cinema, basketball court, beach club, glass-bottomed underwater observation lounge, dive centre and hyperbaric chamber. Oh, and we forgot to mention the onboard recording studio where The Rolling Stone's Mick Jagger recorded tracks for his group Superheavy.
Built primarily with exploring in mind, Octopus has been involved in the discovery of many wrecks, including the USS Indianapolis from WWII off the coast of the Philippines as well as the aircraft carrier USS Lexington in the Coral Sea.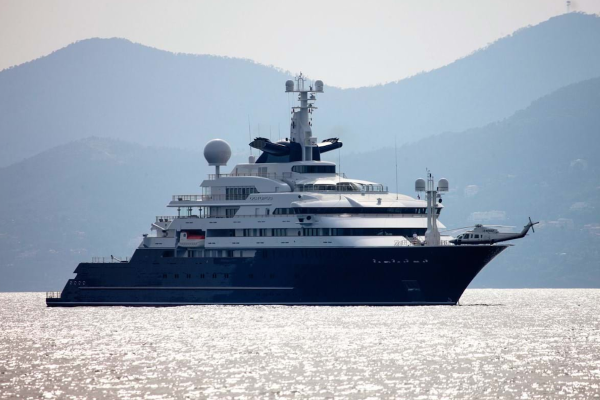 To help with underwater exploration there's a host of equipment and high-tech machines held in the bowels of the yacht. Two submarines come standard with the vessel, as do the seven tenders, a handful of jet skis and the remotely operated vehicle (ROV) with the ability to dive to a depth of three kilometres. The yacht also has two helipads Allen used to chopper in and out high profile guests for the many parties he held.
Let's not forget the 63-foot tender 'Man-of-War', that's used to ferry guests to and from shore.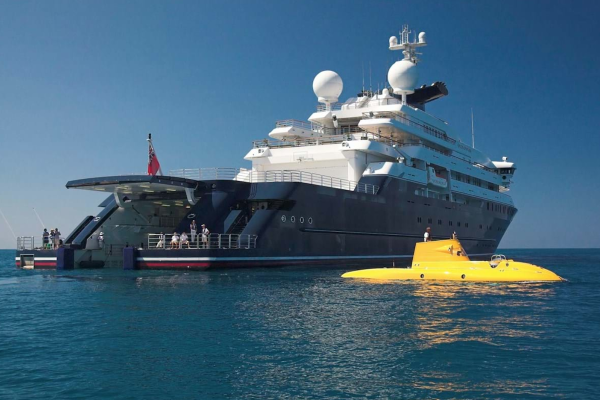 It should come as no surprise to you, then, that the sail-away price is a spicy AU$477 million – and don't forget the AU$25 million or so required each year to run the damn thing. Big cash.
For more information on the sale visit burgessyachts.com.