Here's something you don't see every day; an F16 fighter jet is currently available to purchase for anyone who has a spare AU$12.6 million lying around.
The F-16 fighter jet, that was built in 1980, is currently listed on JetLease and is believed to have clocked around 6,000 hours of flight time. Built to fly 8,000 hours, any prospective buyer can still squeeze some substantial flight time out of this purchase before upgrades are necessary.
Flown by the Americans during Operation Desert Storm in 1991, the F-16 Fighting Falcon has a maximum speed of Mach 2.05 at 40,000 feet, with a maximum range of 3,862km and an initial climb rate of 62,000 feet per minute.
---
---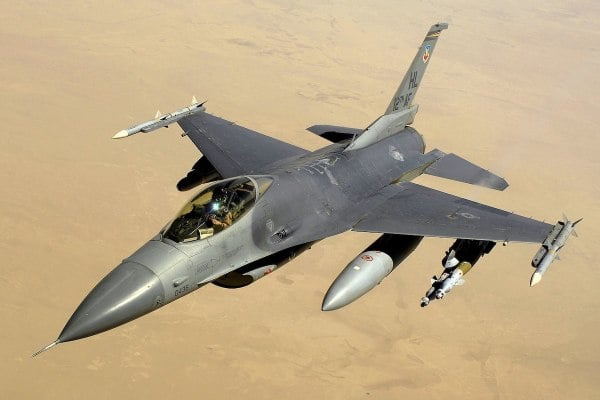 The Falcon has (naturally) been demilitarised and stripped of its 20-millimetre M61 Gatling gun, so there's no chance of any prospective buyer going full war machine. Although the weapons are gone, the jet does come with a number of modern upgrades, including being integrated for the Link 16 data network and fitted with Joint Helmet Mounted/Cueing System (JHMCS) as well as night-vision compatible helmets.
Of course, anyone with enough cashola to buy the jet can't just jump in the cockpit and take-off. Not only will the owner of the F-16 be required to comply with the International Traffic In Arms Regulations (ITARS), but it takes hours of work to get the jet ready to fly, with fuel costing as much as a couple of thousand dollars per hour.
The aircraft is apparently waiting for its potential buyer in a storage facility in Palm Beach, Florida. To be honest, though, you're better off just spending your money on Japan's "Air Force One" Boeing 747 or dropping this Ferrari F1 V12 engine into your daily commuter to get your need for speed.
RELATED: How to score a seat on the last ever flight of a Qantas 747