A key set piece that caught everyone's attention in Joseph Kosinski's Top Gun: Maverick – and attracted the intrusive gaze of the Chinese military via satellite during production – was the Darkstar stealth aircraft in which Tom Cruise's US Navy Captain Pete "Maverick" Mitchell exceeded Mach 10 while carrying out his test pilot duties. But is this ultra-fantastical scramjet steeped in any kind of reality?
While Lockheed Martin and its advanced development program branch "Skunk Works" were actually enlisted to engineer a full-scale model complete with a sleek silhouette and realistic controls – and without a functioning engine – currently, no such aircraft exists. Although Lockheed Martin themselves has indicated the Darkstar's physics-bending capabilities could be "more than mere fiction" and witnessed in reality soon enough (more on this later).
RELATED: 'Top Gun – Maverick' F-18 Fighter Jet Joyrides Cost A Staggering $15,822 Per Hour
---
---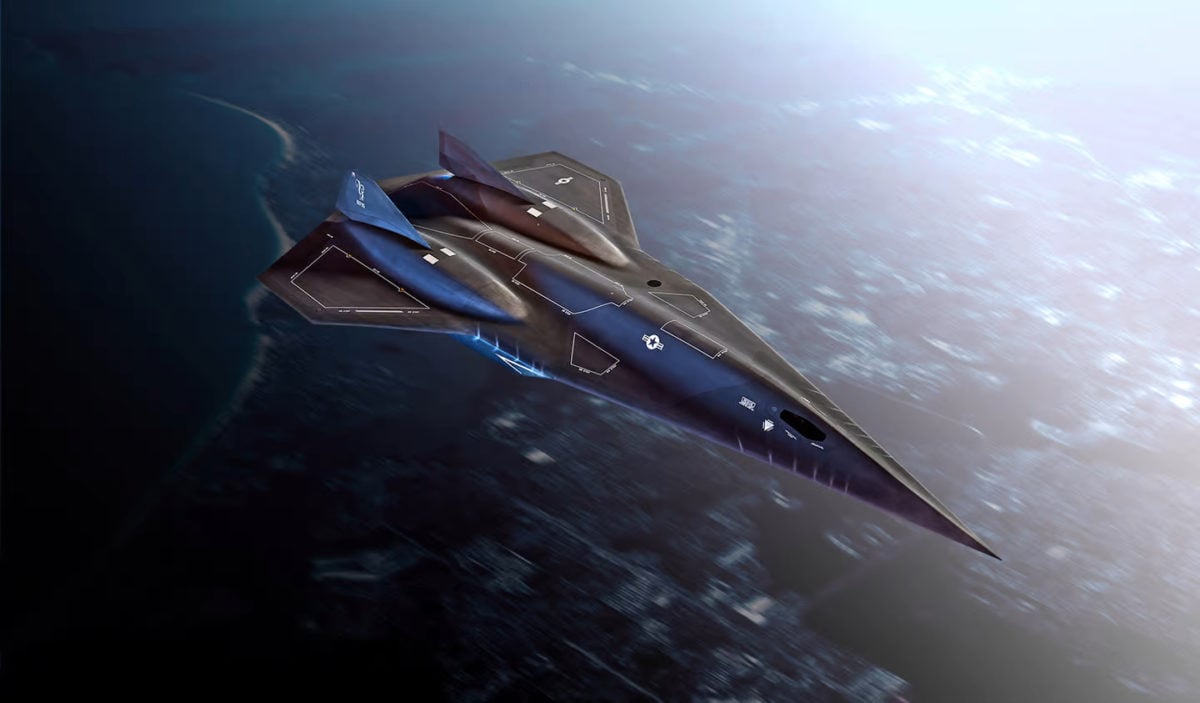 "The partnership with Lockheed Martin was invaluable," said director Joseph Kosinski.
"There's no way we could've done Darkstar the way we did without their help."
The structurally-sound prototype featured in the dramatic opening sequence of Kosinski's sequel is based on the SR-71 Blackbird that Lockheed built back in the 60s and – to an extent – the aircraft's long-awaited successor, the SR-72 prototype, which is scheduled to fly as early as 2025 and enter service sometime in the 2030s.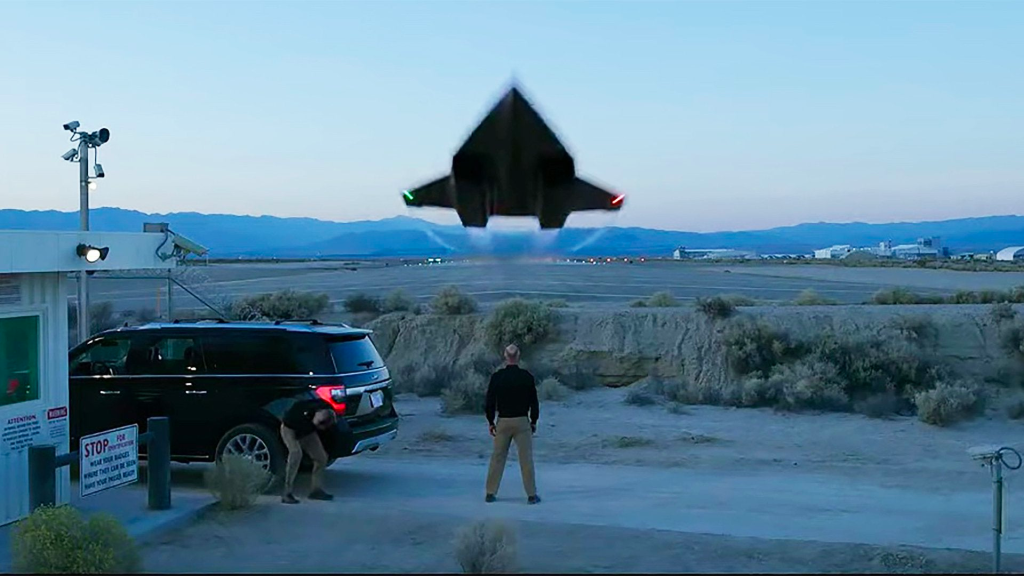 For context, the SR-71 Blackbird was a long-range, high-altitude reconnaissance jet capable of traveling three times the speed of sound. Prior to its retirement in the 90s, it was used by both the United States Air Force (USAF) and NASA for missions of the clandestine variety.
The closest thing we'll ever see to the Top Gun: Maverick Darkstar will be the aforementioned SR-72 colloquially referred to as the "Son of Blackbird." This futuristic UAV concept designed specifically for surveillance, reconnaissance, and intelligence will apparently have the ability to go from a dead standstill to Mach 6 – making it twice as fast as the SR-71 – as well as fire hypersonic missiles. Lethal.
Check out how the "angry, mean, and extremely fast" Darkstar was conceived in the BTS video below.