Whatever your thoughts on the Royal Family there's no denying old boy Prince Charles is doing his best to make a difference during the twilight of his life. The environmentally conscious Charles has dedicated his remaining years to help save the planet and is putting his money where is mouth is by revealing he owns a car that runs on wine.
Charles has converted his Aston Martin Volante, which he has had since he was 21, into a wine-guzzling eco-friendly vehicle. The car previously ran on petrol but Charles wanted an even better alternative.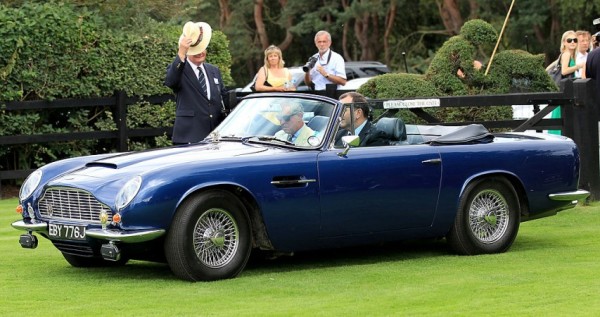 Speaking with The Telegraph Charles said; "They discovered they could run it on surplus English white wine, but also I hadn't realised that they had mixed whey (the watery part of milk that remains after it's been curdled) into it too. The engineers at Aston said, 'Oh, it'll ruin the whole thing'. I said, 'Well I won't drive it then', so they got on with it and now they admit that it runs better and is more powerful on that fuel than it is on petrol. And also, it smells delicious as you're driving along."
This isn't the first time Charlie has found a different resource to fossil fuels, with the heir to the throne recently purchasing the Royal Family's first all-electric car, a Jaguar I-Pace which he jokingly proclaimed "silent but deadly" on his first public outing.
RELATED: The history of your favourite brands that hold the British royal warrant