During my recent expedition to the United Kingdom with Range Rover, we drove two vehicles, created for two very different buyers. One was an intelligent grand tourer, the other, a brutish gas guzzler, representing polar opposites for the manufacturer. Interestingly, I arrived with the preconception that the ferocious Range Rover Sport SVR would win my affection over the sedated Range Rover PHEV Autobiography, but I couldn't have been more wrong. It wasn't that the Range Rover Sport SVR was bad, quite the contrary, in fact, it just dawned on me that I wasn't the customer I thought I was. Fortunately for you lot, this article isn't about my sensible coming of age moment, it's about the fastest, and most potent, Range Rover ever built.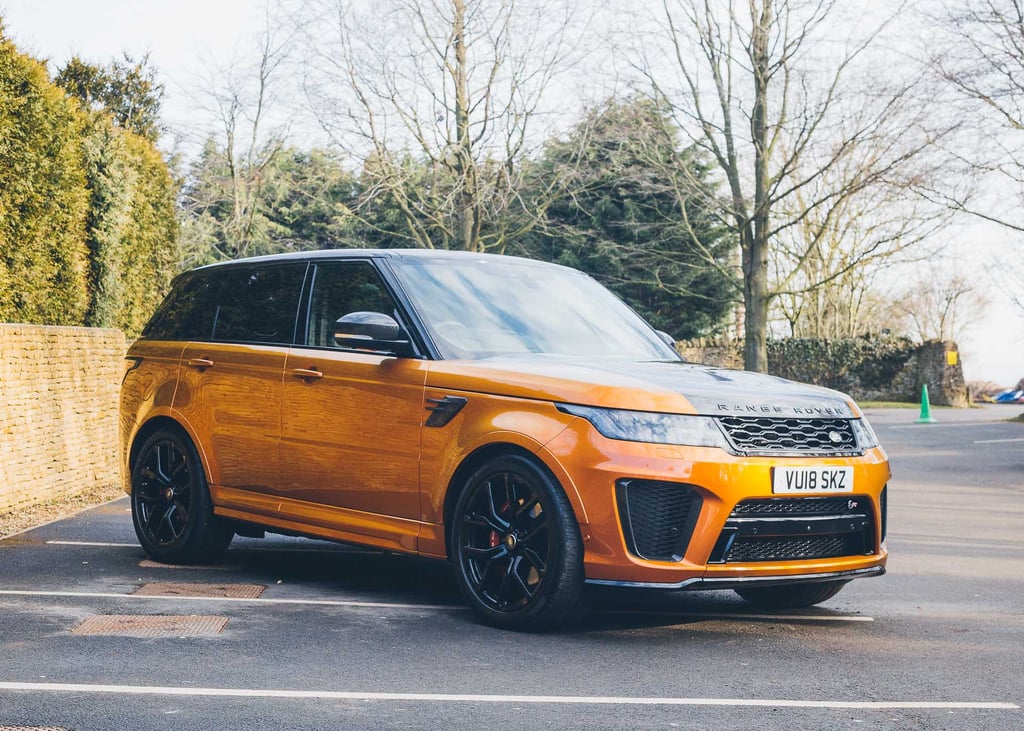 The updated Range Rover Sport SVR arrives just two years after the launch of the original, a car I briefly got acquainted with at the beginning of last year. Looking back on it now, I never quite understood the appeal of the Sport SVR, but having experienced the new Sport SVR flat out at JLR's new Fenn End proving ground, and then off-road straight after, you'd be hard-pressed to find such a versatile car.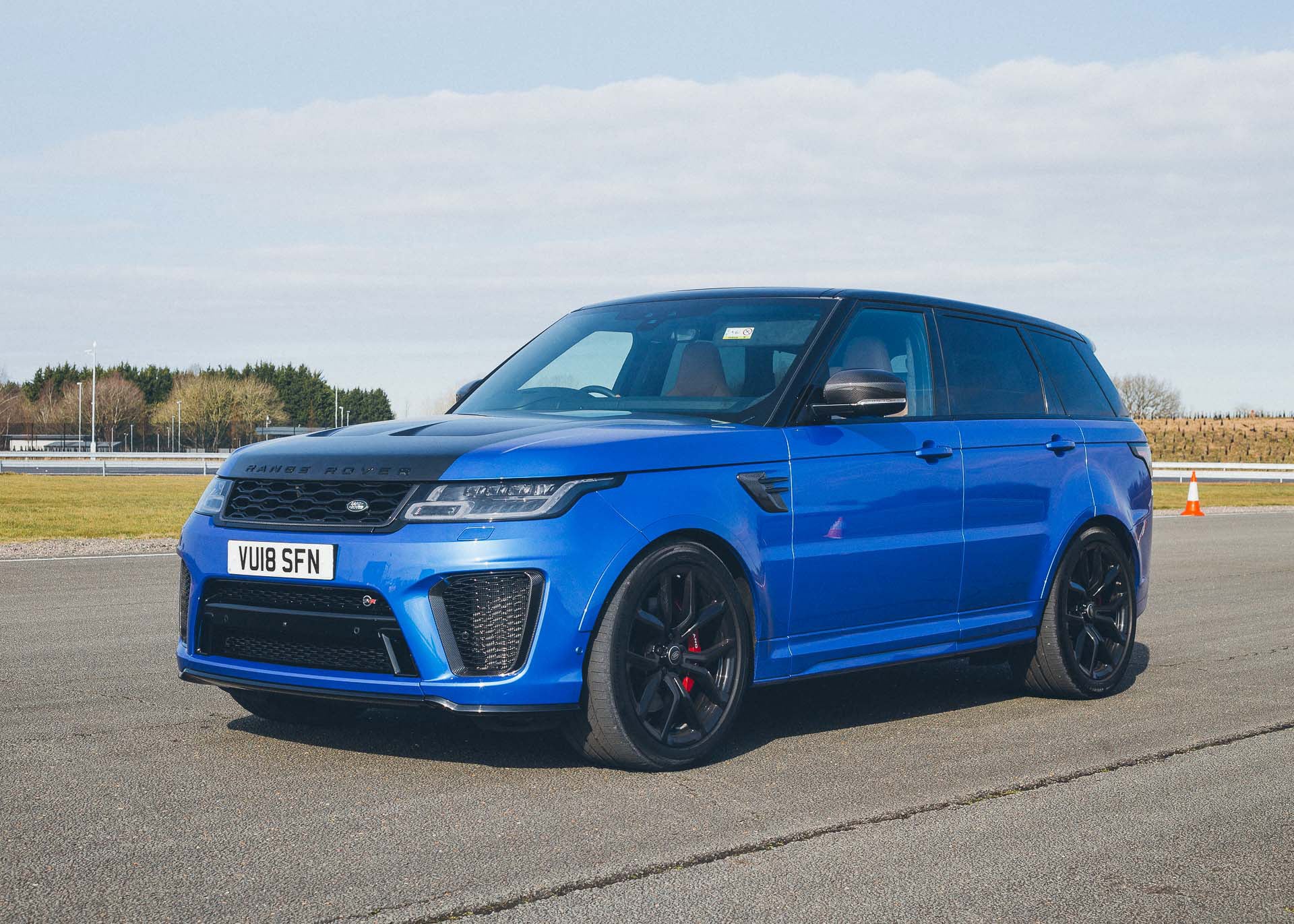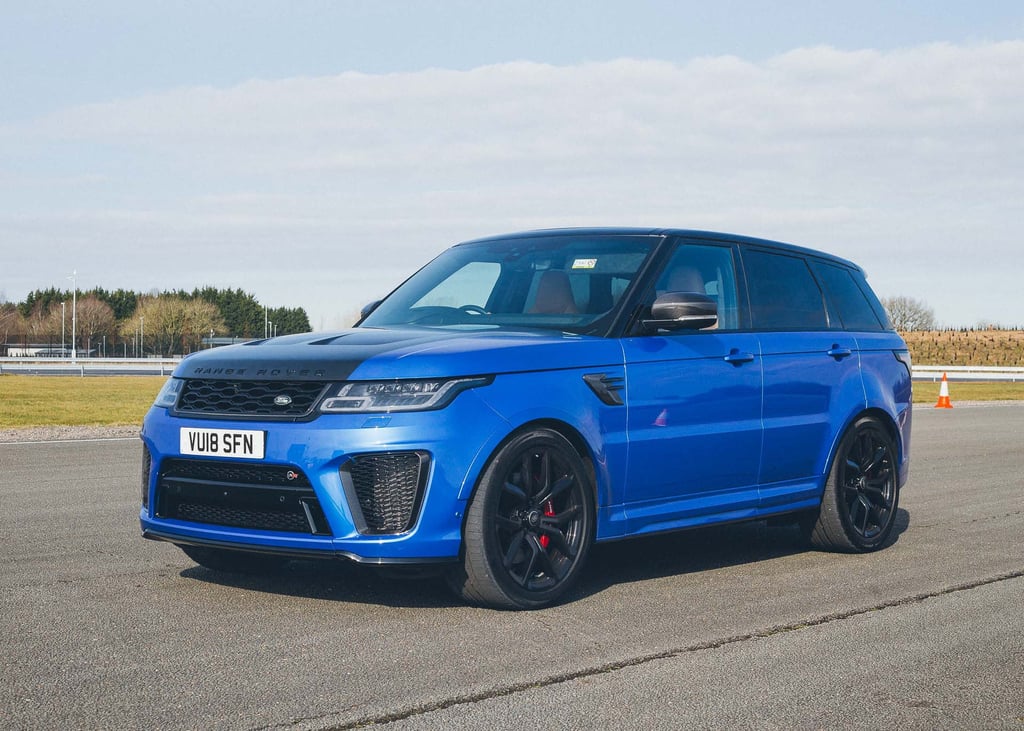 The concept of owning a genuinely competent off-road vehicle, with a wading depth of 850mm and a 0-100km/h sprint of just 4.5 seconds is both fascinating and unique. What another brand builds a top spec SUV you'd dare to even think about venturing offroad with? None is the answer. Which makes the Range Rover Sport SVR all the more compelling for those looking to step into this echelon of sports utility vehicle.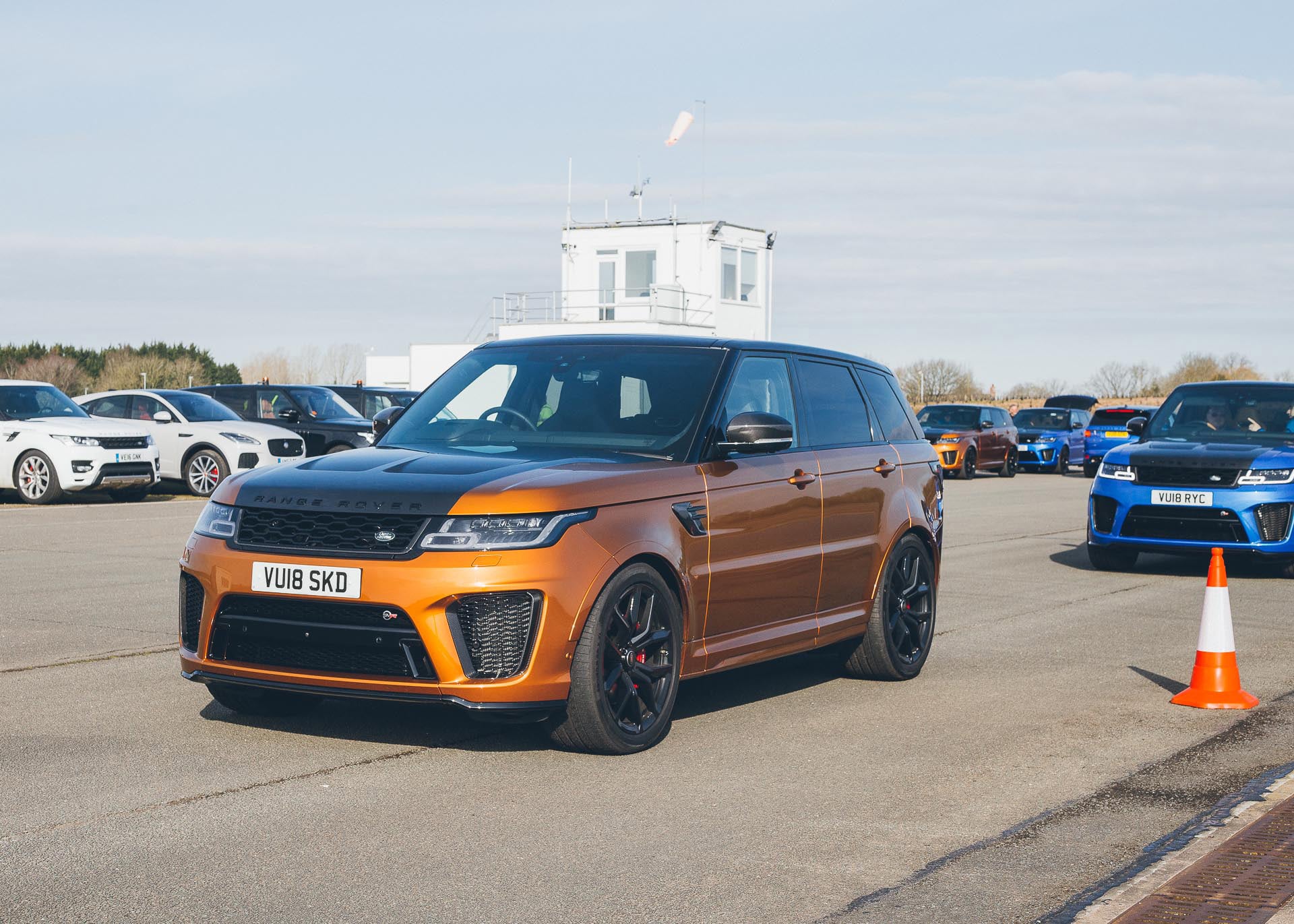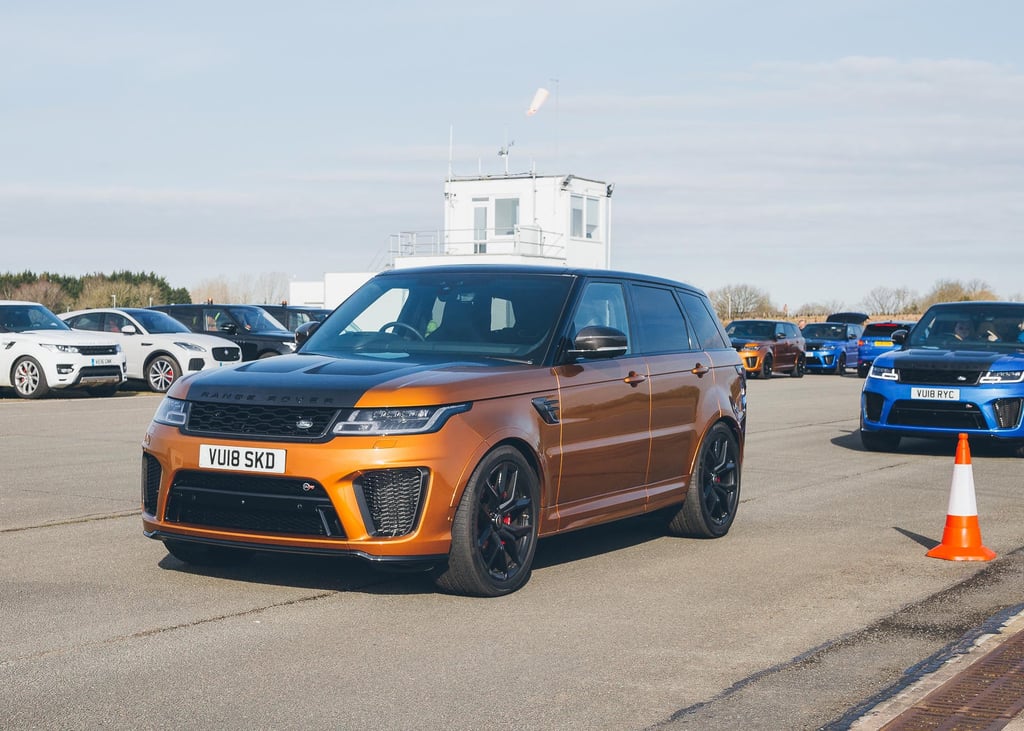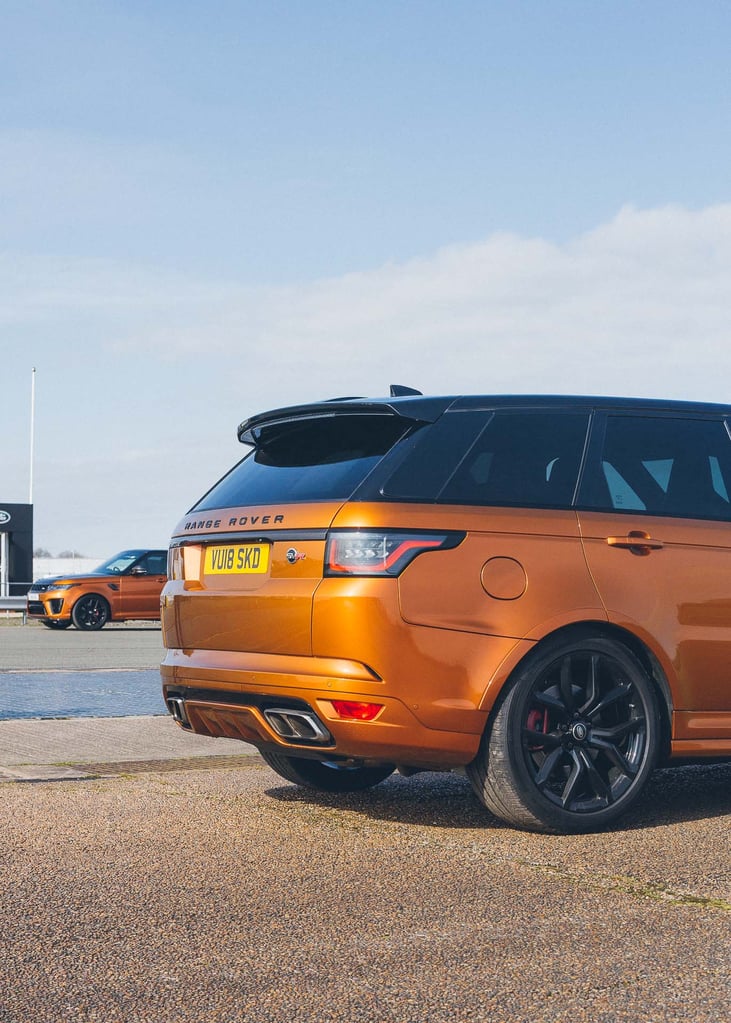 Jaguar Land Rover's Special Vehicle Operations (SVO) division has refined an already formidable package, increasing power in the new Range Rover Sport SVR by 18kW, taking output to 423kW while producing 700Nm of torque. To give you some perspective, that additional 18kW sees the Sport SVR eclipse the power output of the Porsche Cayenne Turbo S and the Audi RS6. Some might find that a redundant comparison but they're two other cars I'd be looking at if I had $200k plus to spend on a family runabout.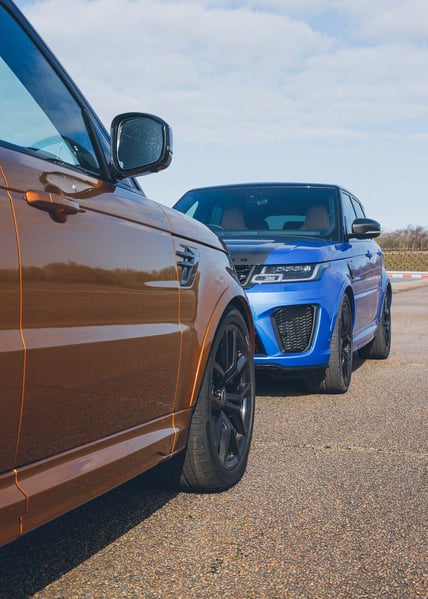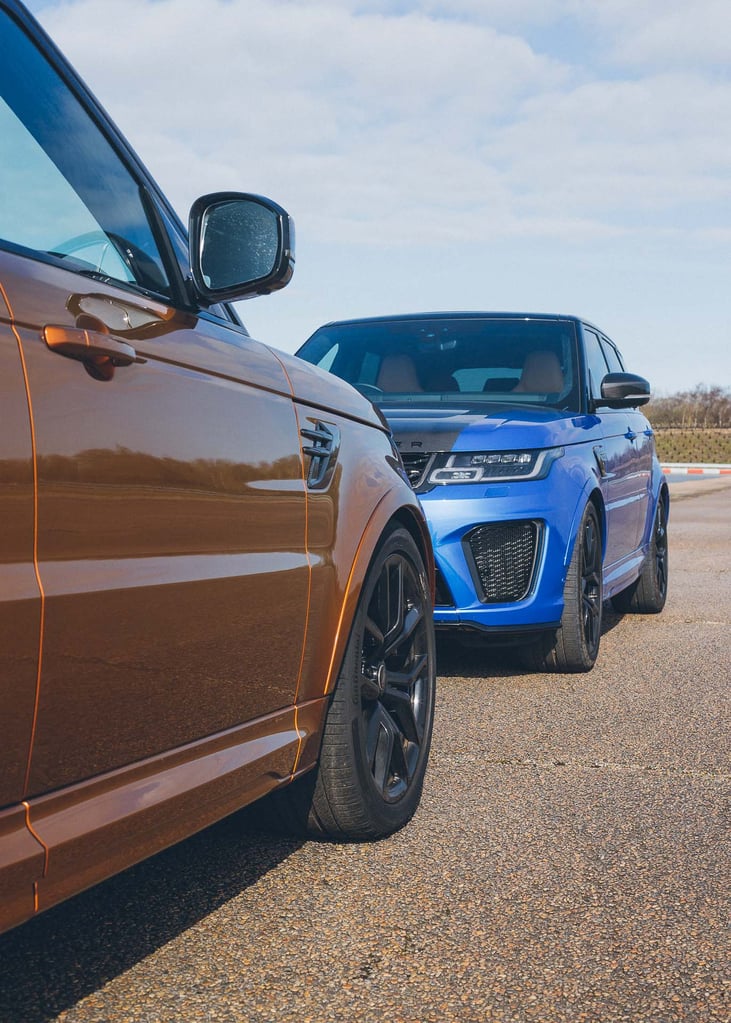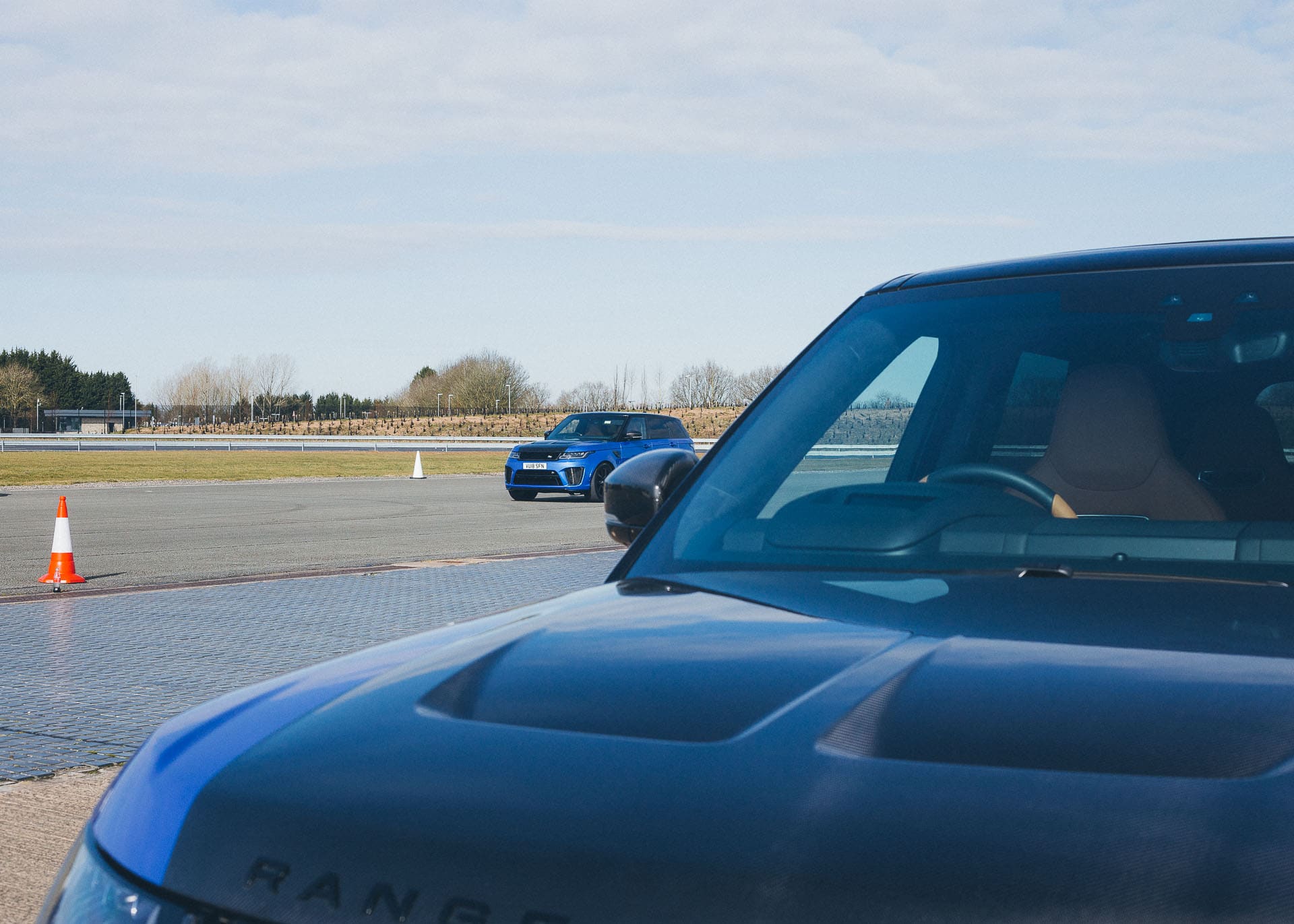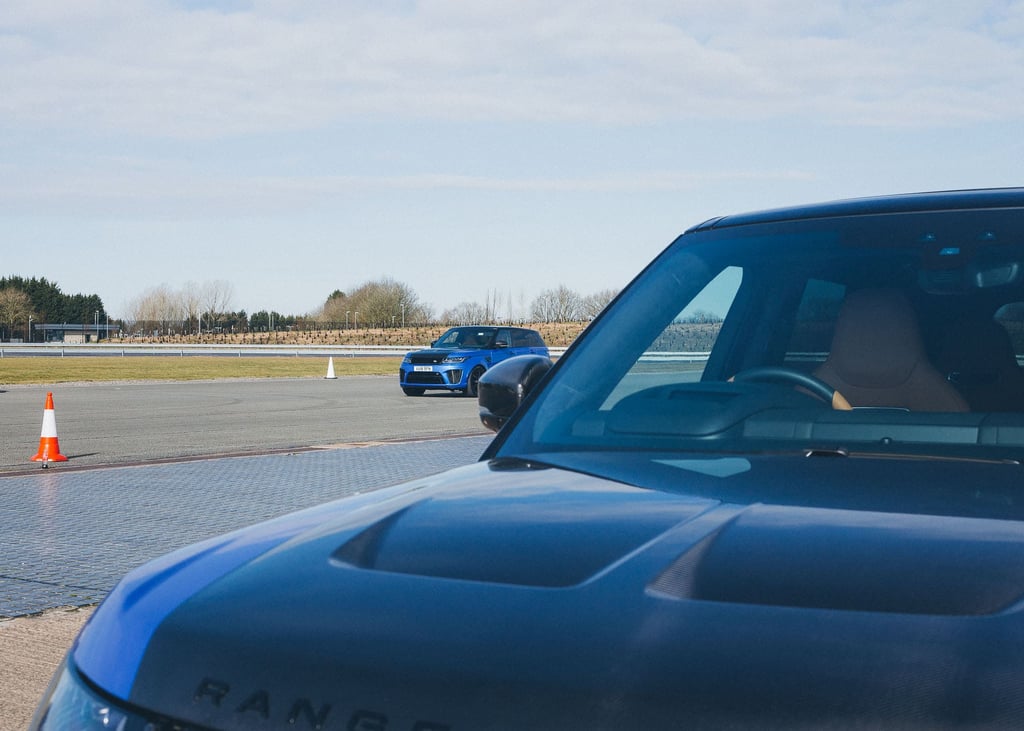 Everything about the new Sport SVR suggests it's far from here to fuck around. The increase in power has been matched with an increase in attitude, featuring a new front bumper and carbon fibre composite bonnet with integrated cooling vents that completely transforms the SVR's aggression and stance, while reducing weight over the front axle to improve handling. Updates to the damping hardware have improved turn-in, mid-corner grip and body roll with new brake pads and discs making light work of high-performance driving.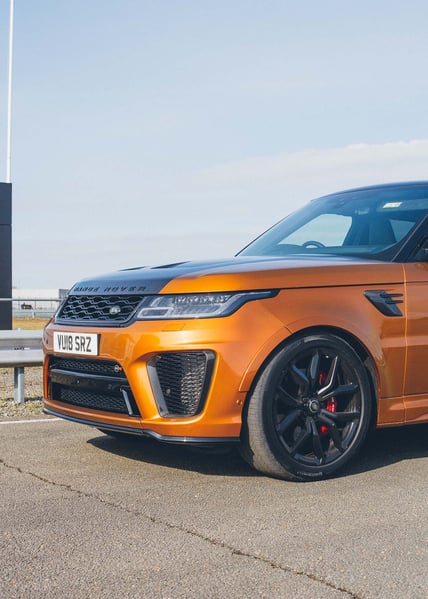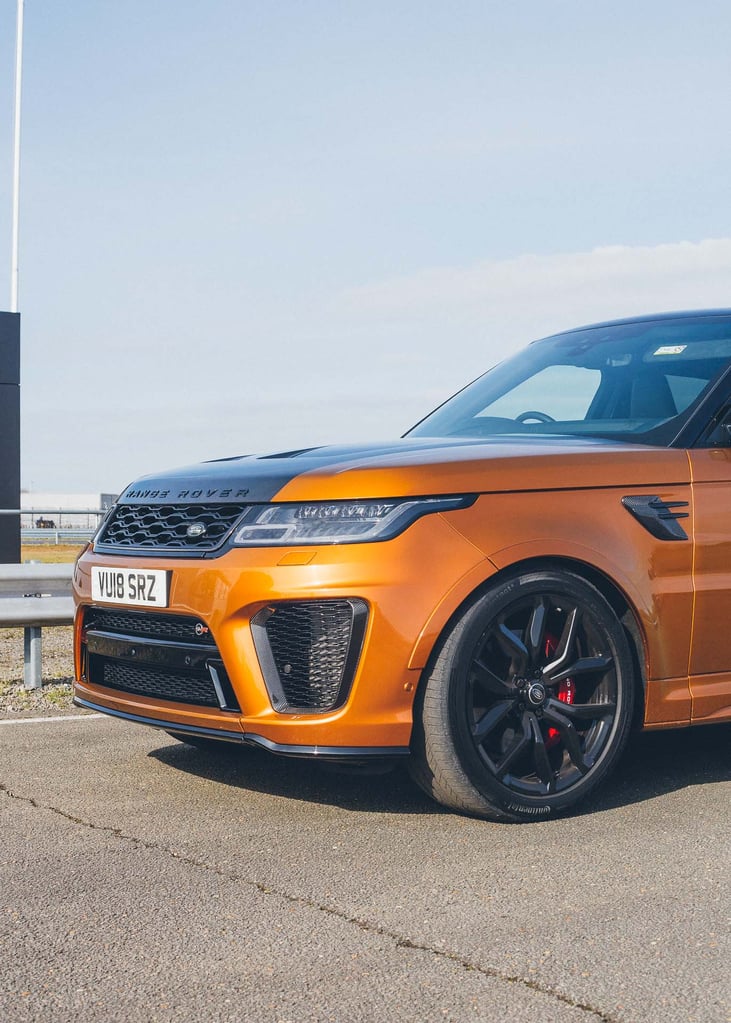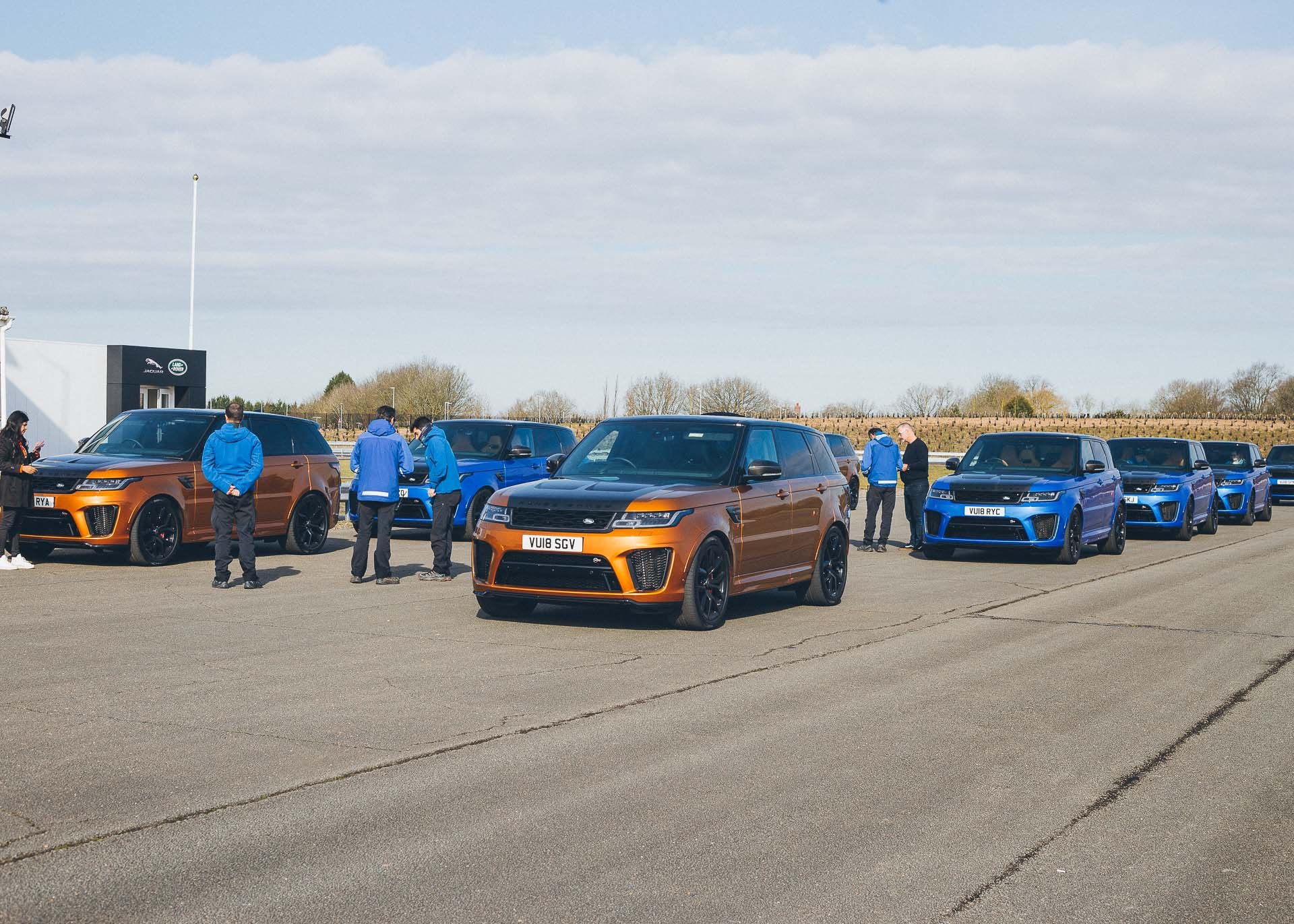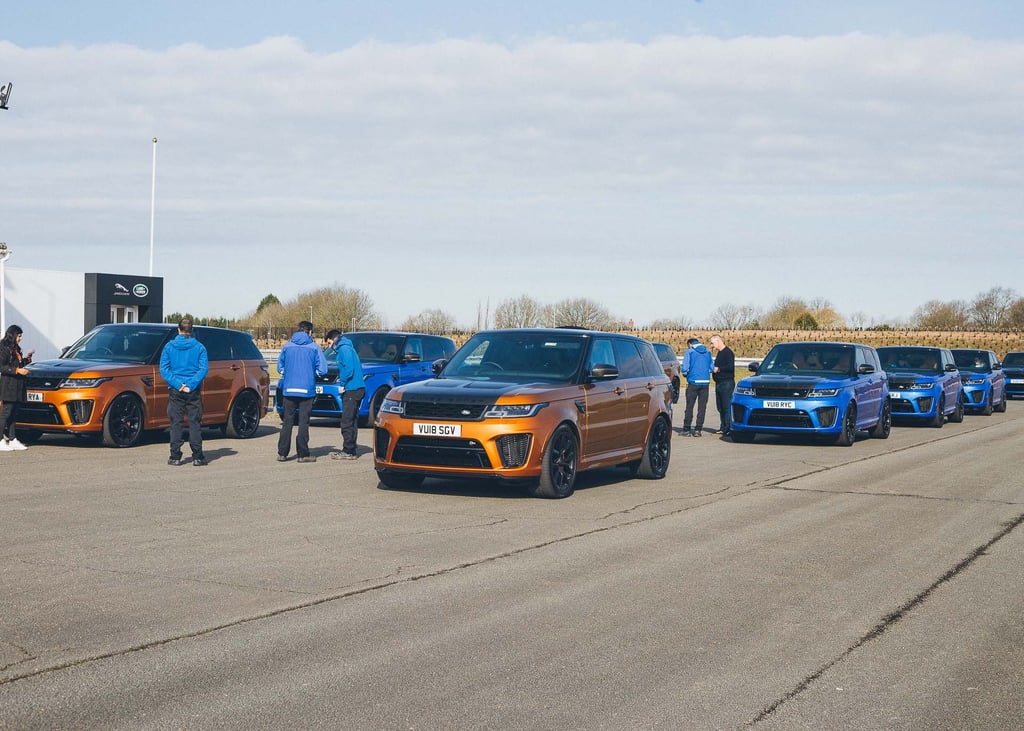 It would be a crime to contain a car with such ability, so we couldn't help but let the SVR loose between our hotel and Fenn End. To use the word 'hunts' is almost doing the SVR an injustice. It's unstoppable, pulling from any gear, anywhere in the rev range, chasing down anything in front of it. From a standstill, it's sickeningly good, addictive even, thrusting you into your seat while producing a soundtrack that would make Hans Zimmer weep. Once you've grown tired of terrorising quiet UK counties, you're free to rest your head on the embossed SVR logo adorning the new lightweight 'Supersport seats' and enjoy the best Meridan has to offer.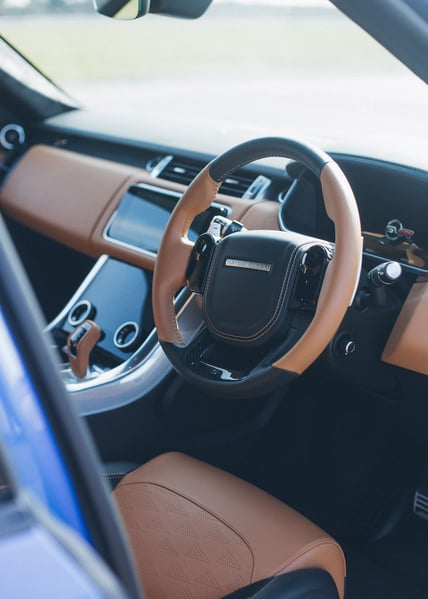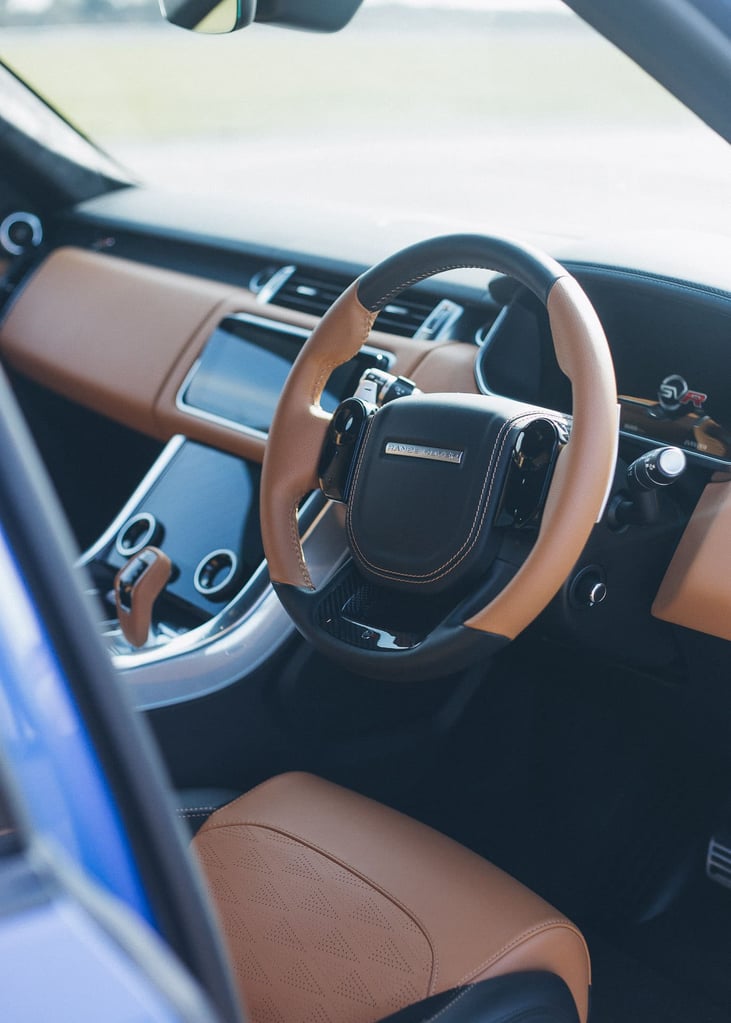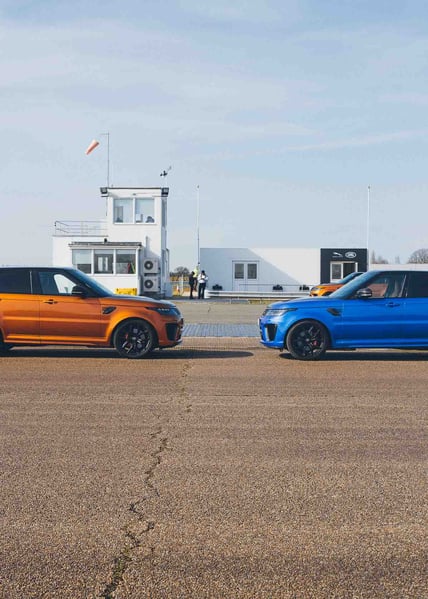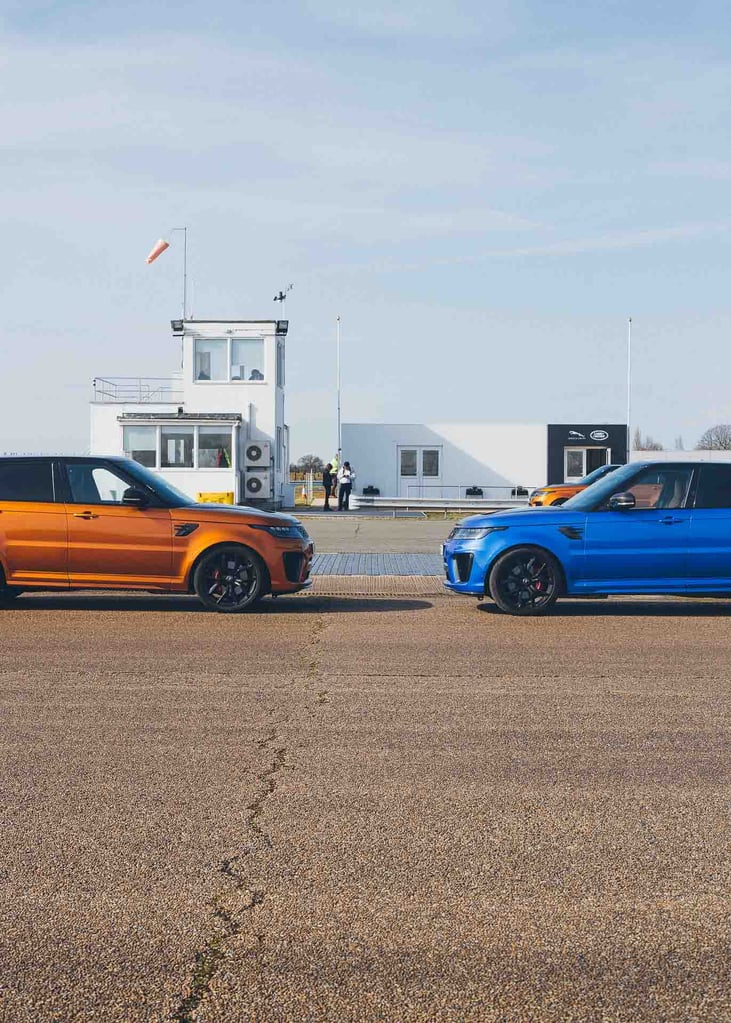 Our experience at Fenn End was short and sweet, with two quick laps around their proving ground track. Fortunately, it's all I needed to get completely blown away, tipping it into a handful of bends at shudderingly fast speeds before reaching 152mph and braking hard into the banked turn at the end of the straight. Driving any car at 245kmh (35km shy of its top speed) is surreal, let alone a 2.3 tonne SUV as sharp as this. Shifting it into low range to tackle mud ruts an hour later, makes it even more so. And that's precisely what went down, on 22inch wheels and standard road tires, the SVR tackling sodden inclines and washed out trails.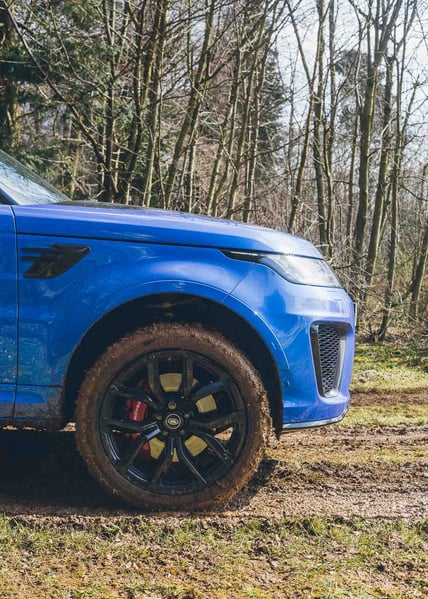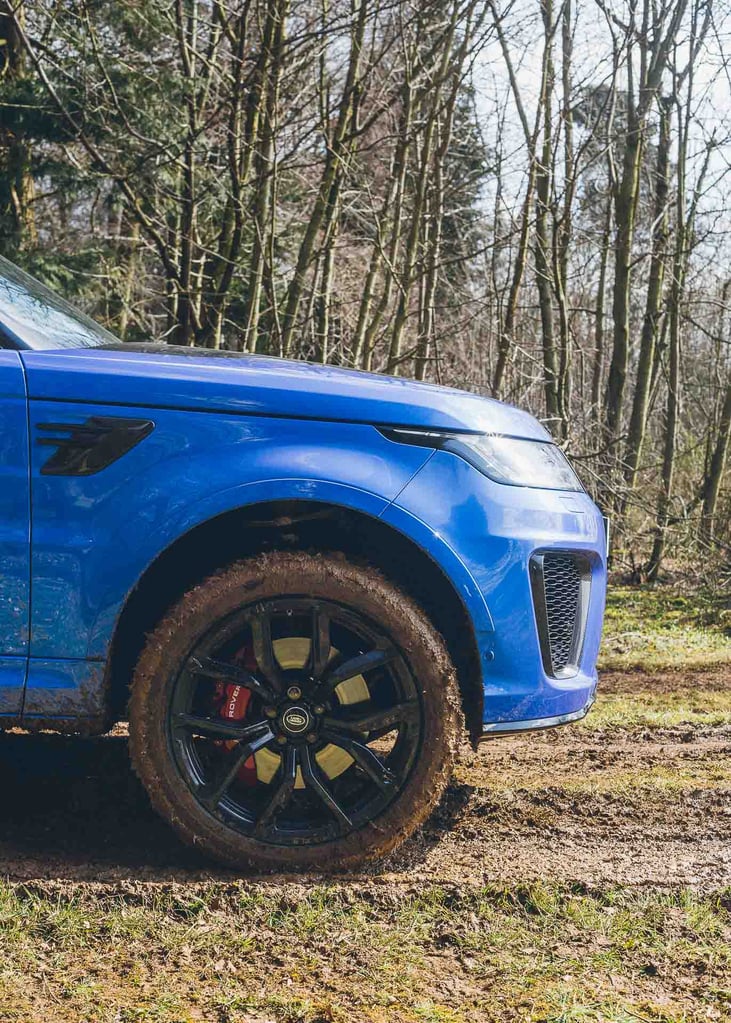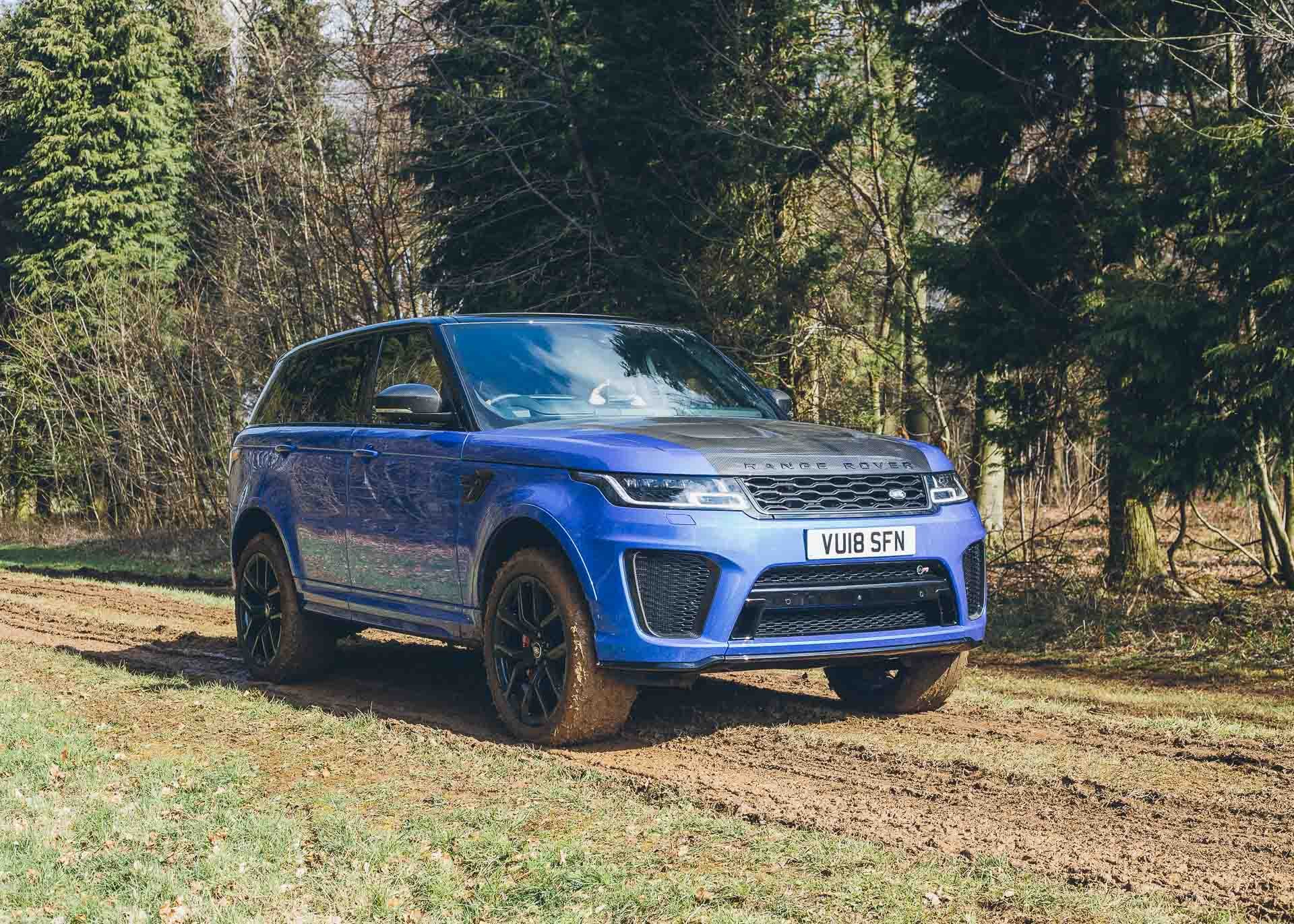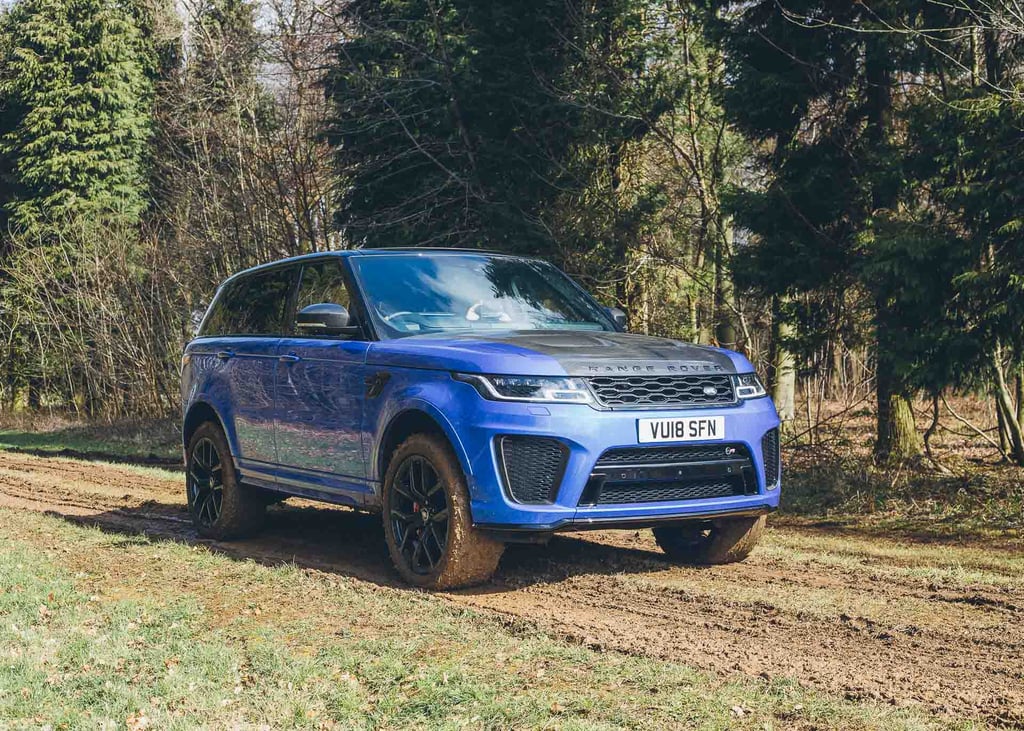 Land Rover will bring a PHEV variant of the Sport to Australia, but I don't think it suits the purpose or character of this car as much as it does hero model. Unlike it's well-heeled Range Rover PHEV brethren, the Range Rover Sport is served best in its emotive SVR variant. It's the utility back of the Range Rover lineup, with equal servings of prestige, performance and off-road prowess. The Range Rover Sport SVR is the perfect incarnation of this model, one that exists in a class of its own.
The Range Rover Sport SVR is priced at $238,200. Head to Land Rover for more. If you're looking to step it up even further, check out the Overfinch SuperSport SUV.