With the introduction of the Cullinan to its Black Badge line, Rolls-Royce has effectively blown the competition (if there was any) out of the water with the latest rework of their luxury SUV. And despite there being 44,000 bespoke paint options available, it's pretty clear which will be the most popular.
Rolls-Royce has completely redefined what it means to be a luxury SUV with the development of this bad boy – inside and out. Urban utility is the name of the game here, in the spirit of classic Rolls-Royce luxury.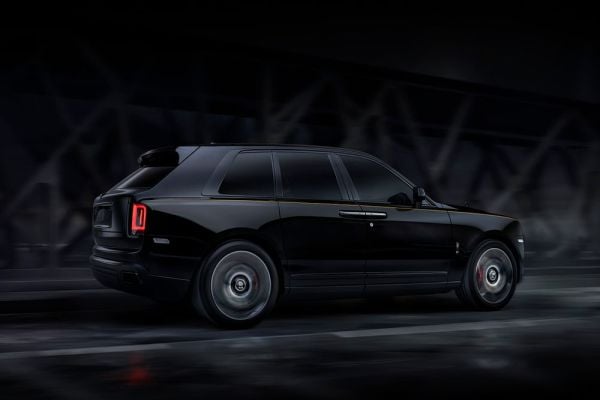 Straight to the ground, the Cullinan Black Badge features 22-inch forged alloy wheels with a hand-painted yellow Coachline that runs along the entire length of the side panels. Under the hood, the 6.75-litre V12 engine has been upgraded in order to produce approximately 600 horses as well as 900 Nm of torque.
---
---
The drivetrain and chassis are other elements that have also faced some re-engineering for enhanced performance. You'll find an entirely new exhaust system as well as a bespoke transmission and throttle treatment. All to provide a "… sense of urgency without ever undermining its Rolls-Royce peerage…".
RELATED: The Armoured Cullinan For Those Who Prefer To Roll Heavy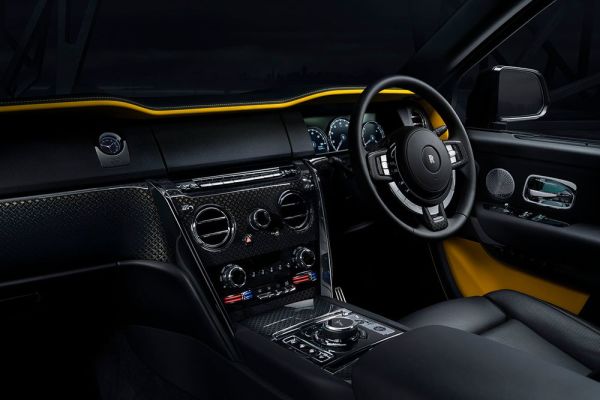 In terms of the interior, the Cullinan Black Badge has a murdered-out design complete with full-leather cabin and carbon veneers. Just when you think it couldn't get any better, Rolls-Royce has gone ahead and kicked it up a notch by throwing in slick dashboard display, brushed steel clock, and illuminated treadplates. For those quieter Sunday arvo drives to nowhere in particular, there's also a fold-out seating set up in the tailgate to enjoy the scenes in both comfort and style.
Check out the full gallery below (and try not to drool on the screen too much).
RELATED: Here's What Happens When You Try To Steal A Rolls-Royce Hood Ornament.
RELATED: The Armoured Cullinan For Those Who Prefer To Roll Heavy