As a brand selling vehicles with seven-figure sticker prices, appealing to a youthful buyer is – unsurprisingly – an onerous task. Wealth aside, the stereotypical Rolls-Royce customer is drawn to the brand because they care little about being noticed. Their established sense of identity means they've got nothing left to prove – a realisation that really only comes with age. Nevertheless, an ageing fan base is detrimental to any brand, which is why Rolls-Royce launched the vivacious Black Badge in 2016. Appealing to the exuberant shopper, it is Rolls-Royce's take on the BMW M or Audi RS badge. More aggressive aesthetics, and power to match. Their latest creation comes in the form of the 2022 Ghost Black Badge, a sportier deviation from an already sublime piece of kit, and where better to sample its staggering prowess than amongst its clientele at Crown Towers Sydney?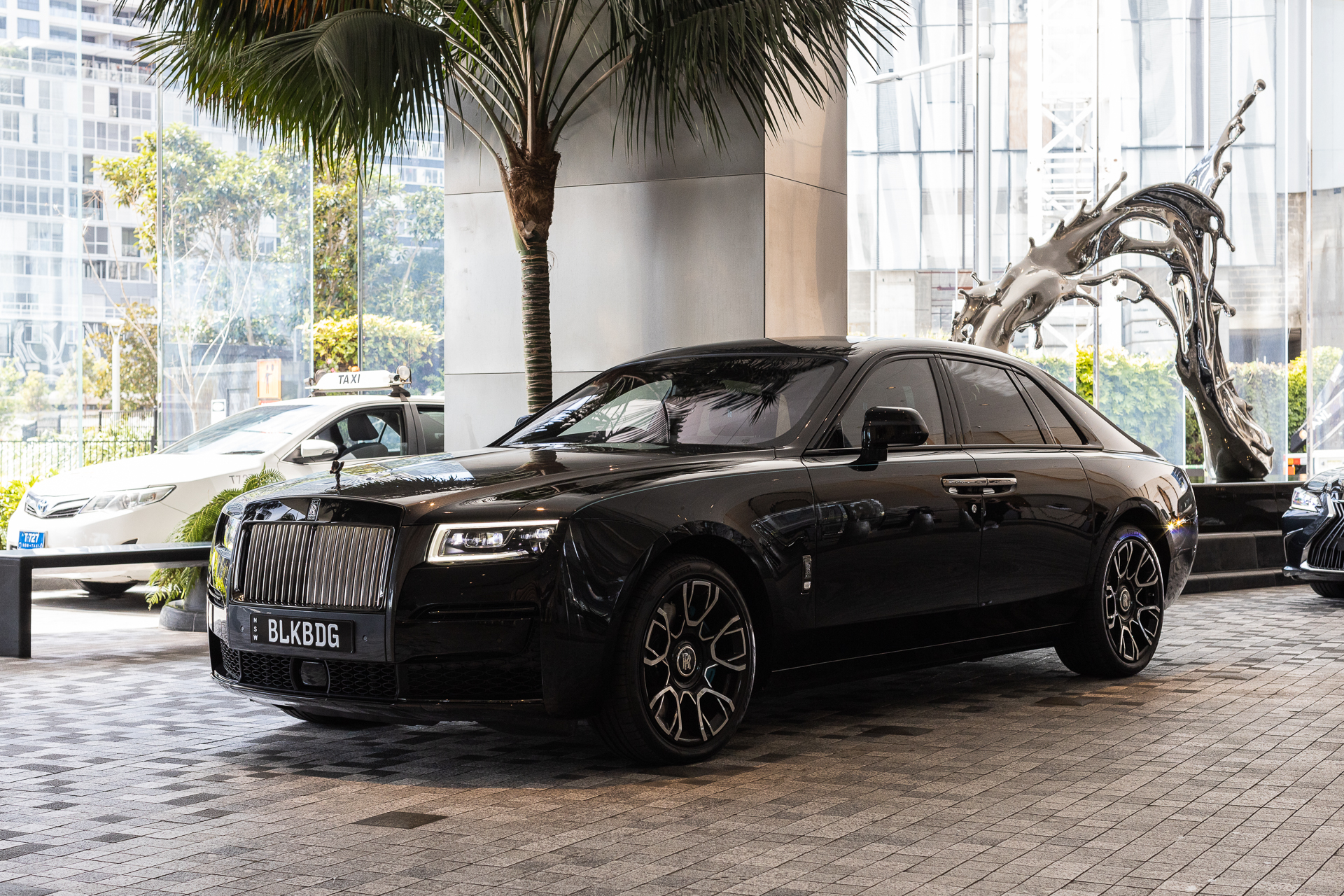 The thought of conceptualising a car that has incredible road presence, while being understated, is a fascinating paradox that only Rolls-Royce could execute with such success. The facelifted Phantom showcased a new design direction, a less is more approach to the exterior with softer lines and features. The new Ghost debuted in late 2020, channelling Phantom with a minimalist silhouette, characterised by a single piece of aluminium worked into a graceful, draping roofline. Strangely, it appeared more mature than its predecessor but also sedated.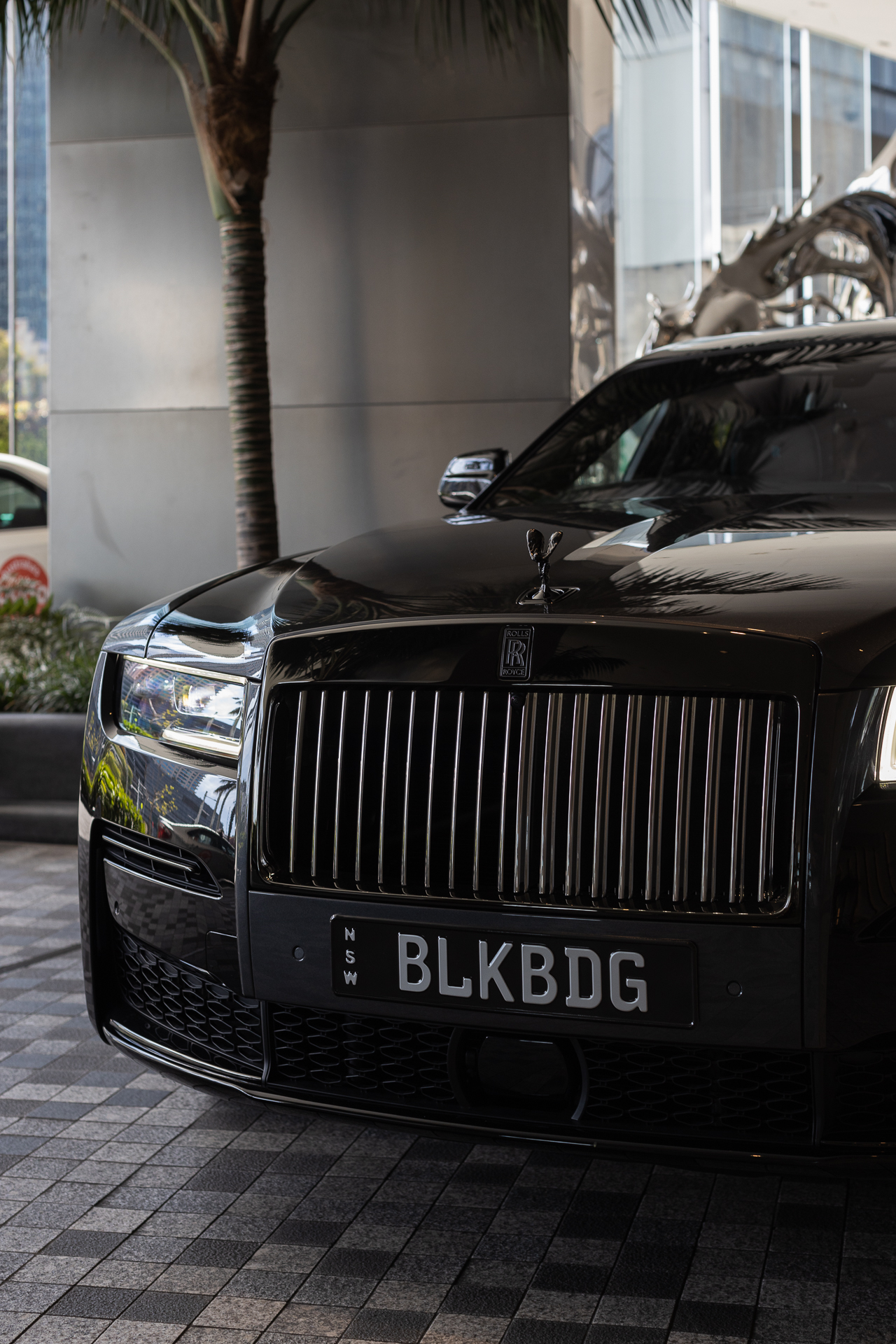 Ghost Black Badge isn't a subbrand but a permanent bespoke line catering to a new breed of Rolls-Royce buyer; 'disruptors' who won't sacrifice self-expression. From a technical standpoint, the body is still Ghost however it is elevated with striking aesthetic additions. These include – amongst a plethora of incredible features – a 'subverted' Spirit of Ecstasy and Pantheon grille, 44-layer carbon composite wheels, black Bolivar and carbon laid veneers, and interior accents darkened using something called physical vapour deposition. It is a manufacturing and innovation tour de force that pays unprecedented attention to every detail.
---
---
With comfort such a priority, people often underestimate Rolls-Royce in the driver's department. Yes, the Phantom and Ghost are designed for passengers, but they're also designed to be driven, and in the case of the Ghost Black Badge, harder than usual. For the Black Badge, the 6.75-litre twin-turbo V12 has been tuned for additional urgency, increasing power from 420kW to 441kW, and torque from 850NM to 900NM unleashed via a 'Low' button on the gear selector. The mode accesses all 900NM from just 1,700rpm while reducing gear shifts and amplifying the engine through an entirely new exhaust. It's still unnervingly quiet for a V12 but it's exactly what the doctor ordered for customers who desire a bit more aural personality from the brand.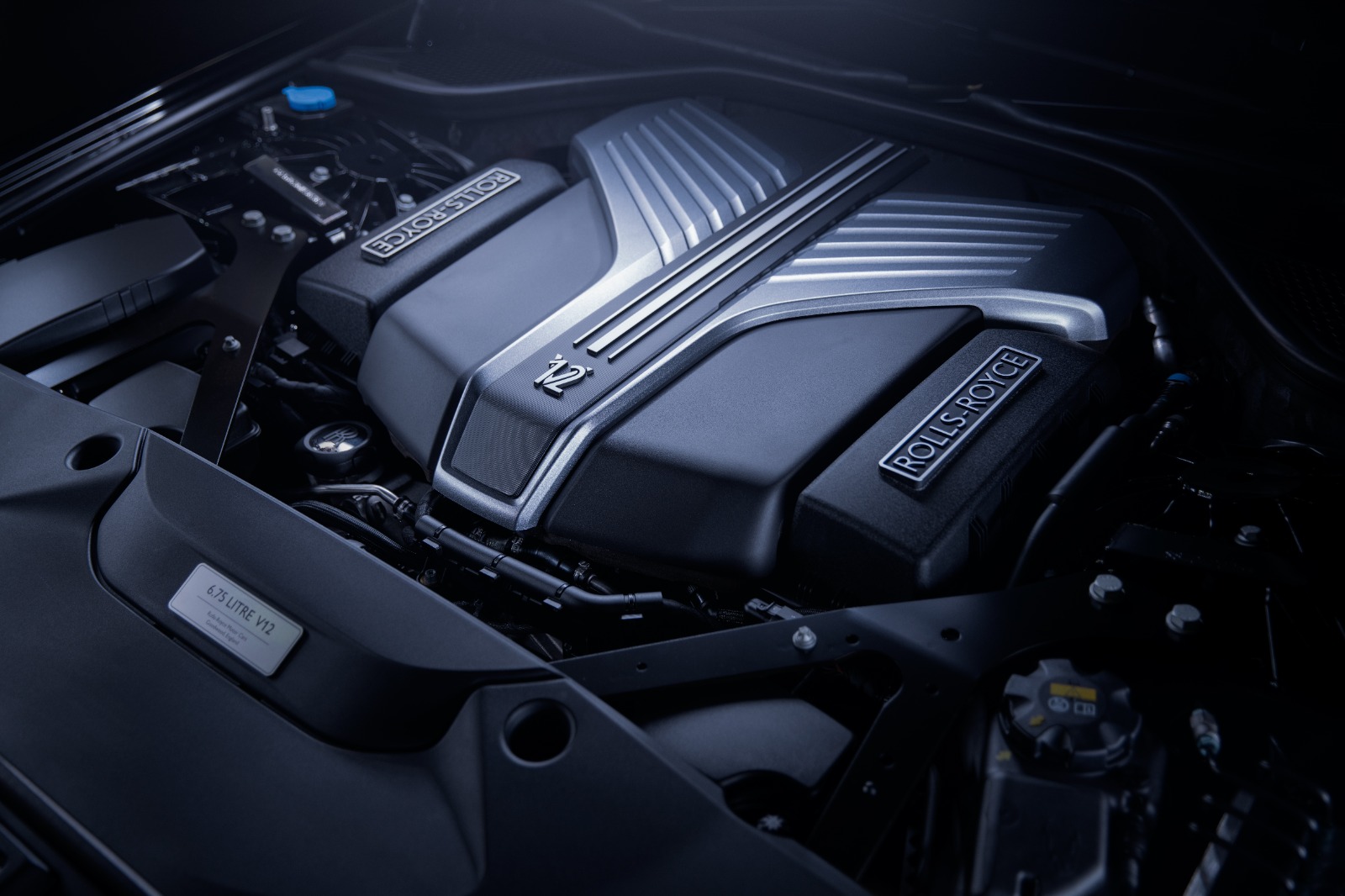 Around the streets of Barangaroo, it's unbelievably easy to drive – perhaps even too light on the steering for a car of 2,490kg – although this plays into the Ghost's unwavering commitment to peaceful motoring, nothing about it is a strain, except the need to select Apple Carplay, manually, every time you get in. Ultimately, it is a car to be enjoyed on the open road, gliding along the overtaking lane with sickening ease as fellow motorists make room for you. At 15.8 litres/100km consumption (sans spirited 'Low' mode squirts) she's a thirsty beast, however, I doubt buyers are too concerned, even with Premium about to touch $2.50 a litre. For owners who want to be driven, there is Phantom, for owners who want to experience the insatiable waft from behind the wheel, there is Ghost. If that person is you, my question is: why wouldn't you opt for the more engaging Black Badge?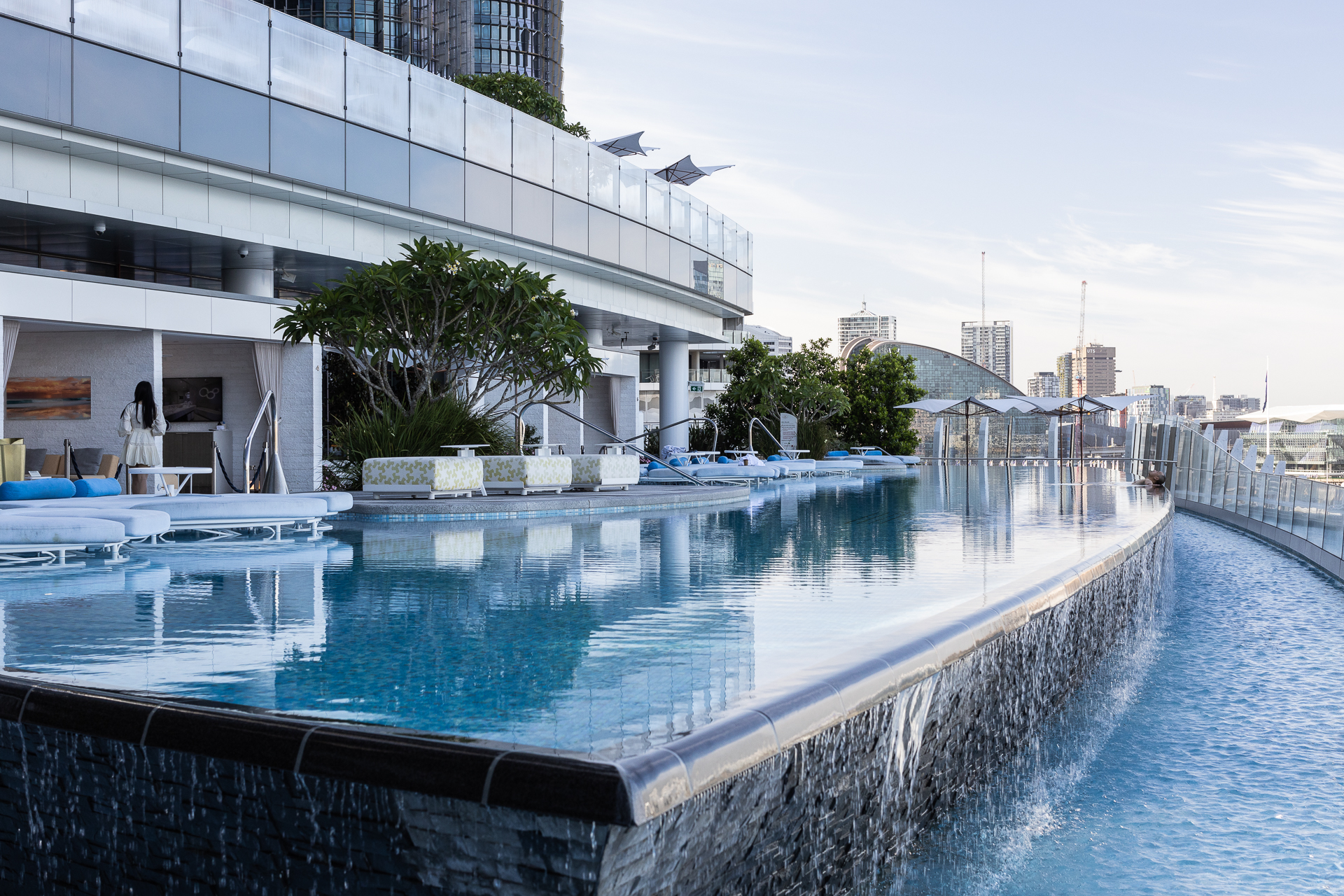 One must appreciate the process to understand the appeal of Rolls-Royce, and as someone who has visited Goodwood, I do. The Ghost Black Badge is a car that demands awe, always. Passengers are a pinch away from comprehending just how phenomenal it is, while onlookers leaving the Crown lobby can only dream of one day riding in it. With a cabin some deemed 'too quiet', it is peerless in terms of ride and cabin serenity, and it's not uncommon to be lost for words at times. No person has climbed into a Rolls-Royce and climbed out more stressed than before, it is simply not possible, and for that reason alone it is one of the most impressive motor cars on the road. If it wasn't previously an experience you'll never forget, it most certainly is with Black Badge.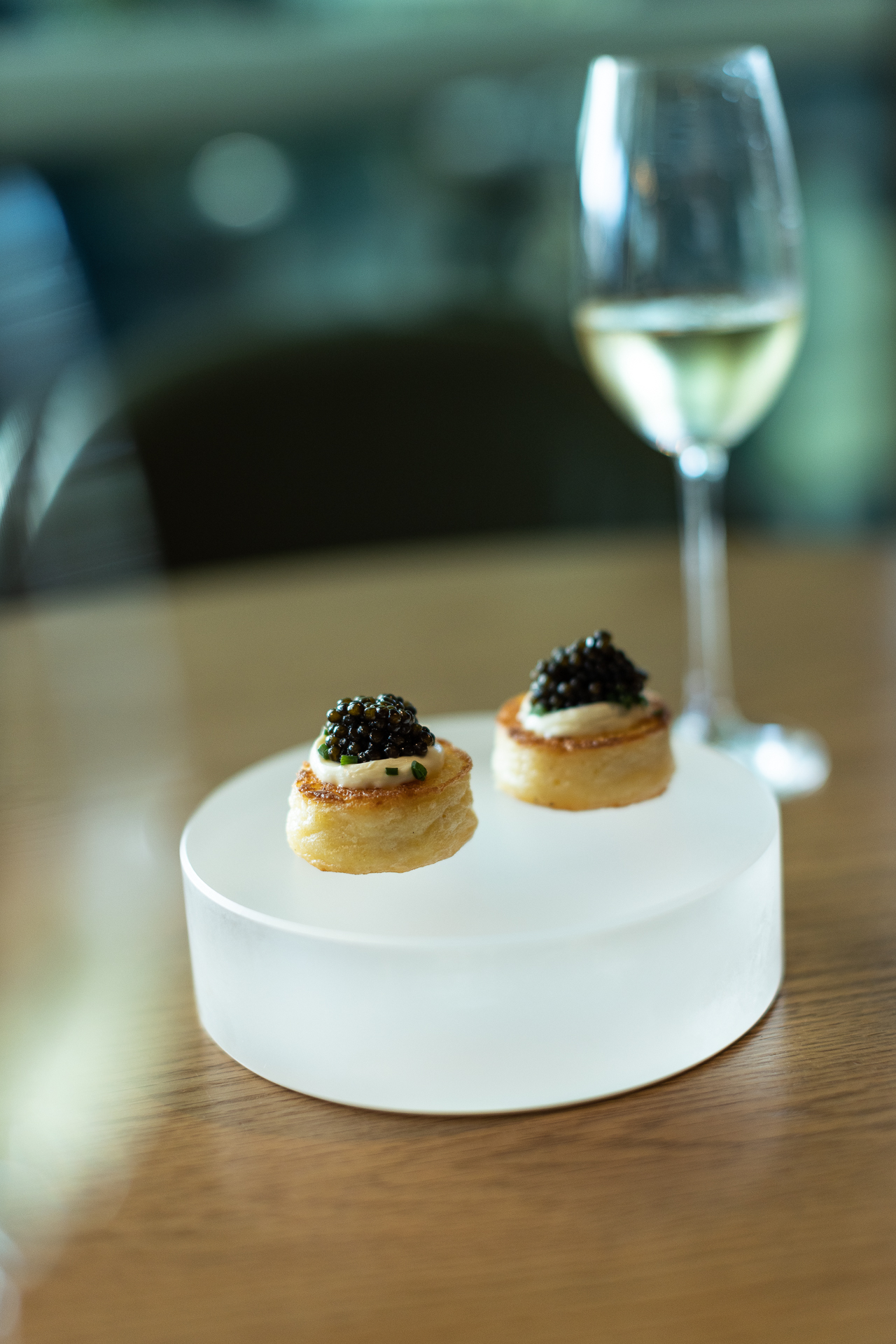 As I sat in Woodcut and deposited a morsel of Kaluga Caviar into my mouth, washing it down with Charles Hediesicks' finest, I reflected on Rolls-Royce's dedication to excess, while setting the benchmark for customisation, luxury, ride, performance and service. For the Black Badge Ghost they have managed to deliver a bold but unobtrusive addition to an already fantastic product, which represents the pinnacle of manufacturing, and motoring. There are a handful of manufacturers building vehicles that strive to offer what the Ghost does, but none do so on the same level, or with the same price tag.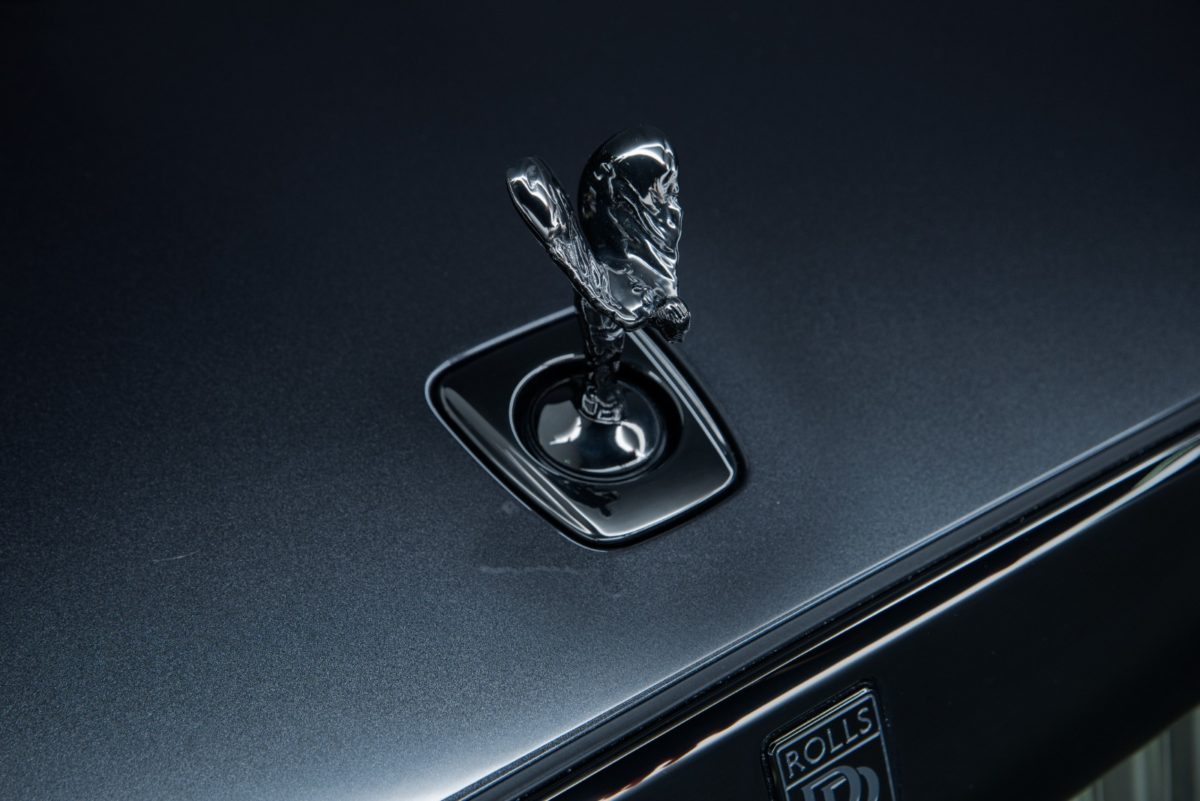 While our test vehicle came with no price (most certainly near or north of $1,000,000), commissions for the Rolls-Royce Ghost Black Badge begin at $745,000. For those with whom money is no concern, it is a car that may present incredible value and purpose. For the vast majority, and plenty of the wealthy, it is a farcical sum to spend on a car – and therein lies the conundrum. Is it three times better than the Mercedes-Benz S450 at $300,000?
The allure of the badge most certainly lies in the eye of the beholder.