Luxury Italian superyacht crafters Rossinavi have teamed up with fellow countrymen and automakers Pininfarina for an incredible 215-foot luxury yacht concept, the Super Sport 65.
The dreamy vessel was unveiled at the Fort Lauderdale International Boat Show and quickly became the talk of the event. The interior and exterior have all been designed by the folks at Pininfarina, with the voluptuous craft inspired by high-performance car designs and the "fluidity of Pininfarina's iconic style."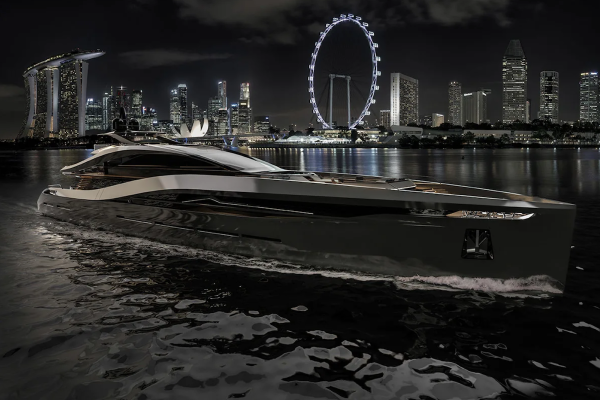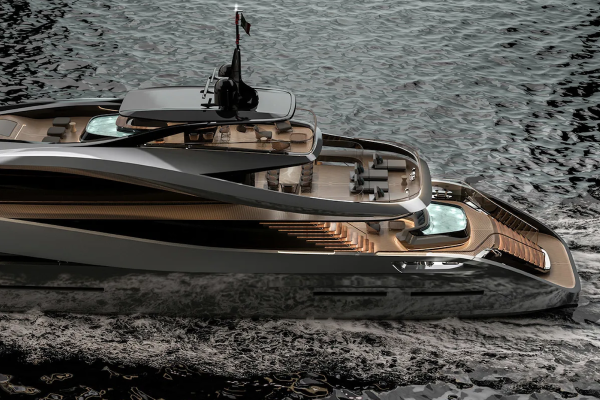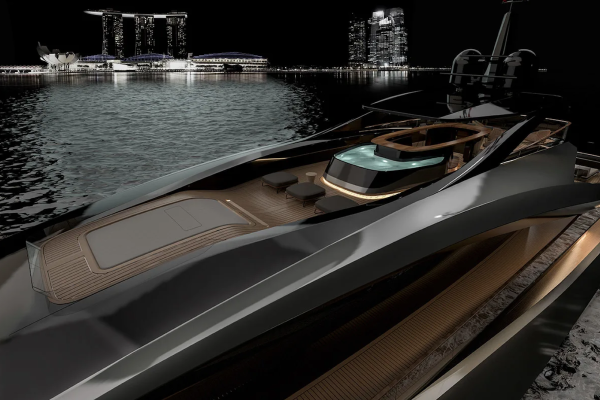 Built almost entirely from aluminium, the 215-foot behemoth is powered by four 12-cylinder engines made by Rolls-Royce's MTU Friedrichshafen. Each engine is capable of producing 1,500 horsepower, with the Super Sport 65 boasting a top speed of 30 knots (55 km/h) and a cruising speed of 28 knots (51 km/h).
The sleek and modern design of the cruiser reflects Pininfarina's famous Fittipaldi Vision Gran Turismo, with the open spaces of the top deck reflecting the carbon fibre aesthetics of the elite sports car.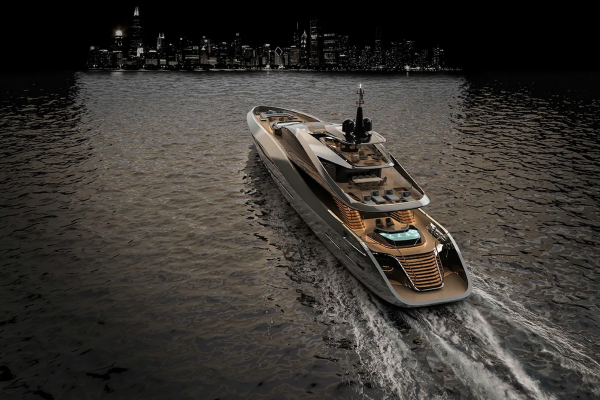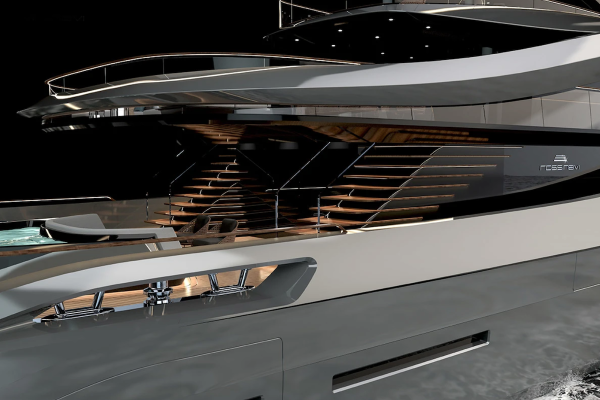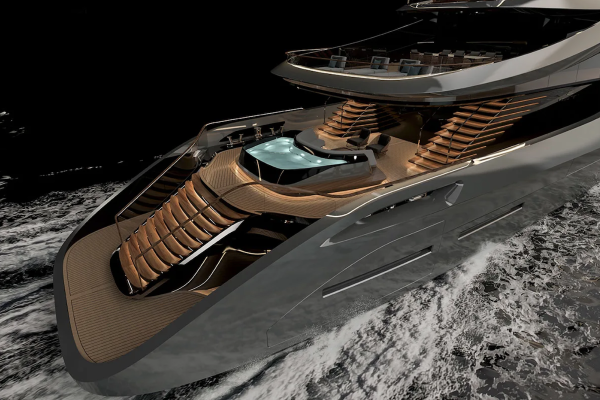 The Super Sport 65 contains six cabins capable of accommodating up to 12 guests, with an additional seven cabins for the skipper and crew. There are several lounges and outdoor entertaining areas, two jacuzzis at either end of the yacht, a staircase inspired by the air intakes of road vehicles, a hot tub, and floor-to-ceiling windows.
"The only limit in the design of a sports boat is the impact on the general floorplan. For this reason, creating a nice balance between interior architecture and exterior design is always challenging. With Super Sport 65, we have overcome this limit. We enter a new design dimension with the lower deck's layout to the large areas dedicated to the crew and to the captain's cockpit and engine room," explained Federico Rossi, COO of Rossinavi.
RELATED: Oceanco's 92-metre 'Tranquillity' has popped up for sale