Unveiled just days before the commencement of the Monaco Yacht Show, Dutch designers Sinot have unveiled yet another radical superyacht concept, 'AQUA'.
The 110-metre-plus prototype is particularly radical for one reason specifically – it'll be entirely powered by liquid hydrogen.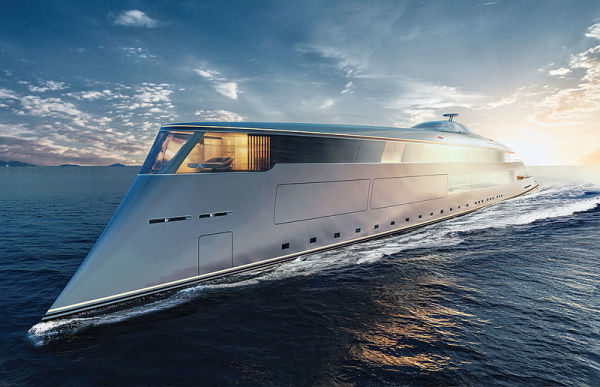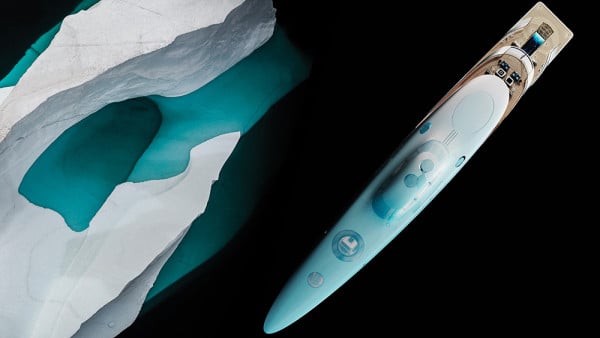 A product of Lateral Naval Architects, the hydrogen propulsion system allows AQUA to sail silently and emissions-free across the seas at a top speed of 17 knots and a cruising speed of 12, with a maximum range of 3750 nautical miles.
The liquified hydrogen will be converted into energy by proton exchange membrane fuel cells and stored at dramatic temperatures of -253°C in two 28-tonne vacuum-isolated tanks. The application of a powertrain such as this is a huge shift in the luxury yachting industry towards a more sustainable future.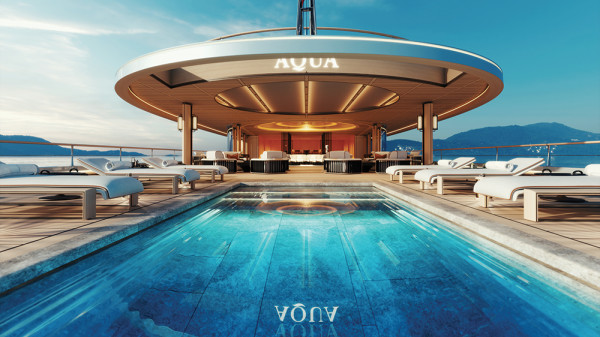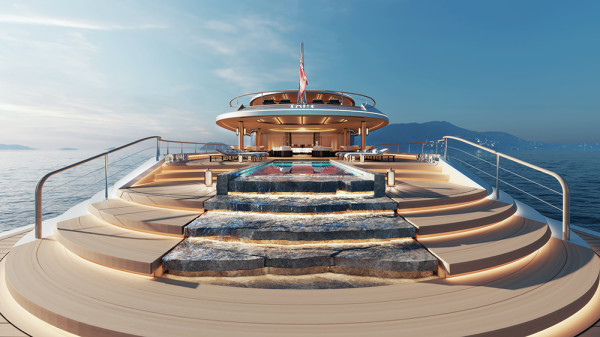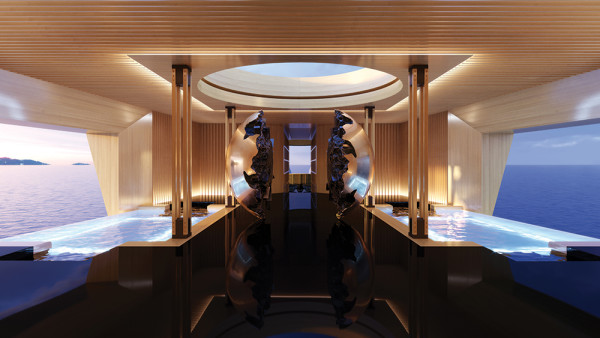 Above deck (of which there are five) the classic opulence and ostentatious design of Sinot steal the spotlight.
Designed with the primary goal of bringing its guests closer to the water, AQUA boasts a variety of hydro features of the non-salt water kind, including an infinity pool that cascades down into a water-covered staircase.
Despite having the space for 14 guests and 31 crew, it's the 50-foot VIP suite that's the jewel in the crown of the forward upper deck. Here, light pours into a cosy 360-degree observatory allowing guests to soak in the surrounding seascape.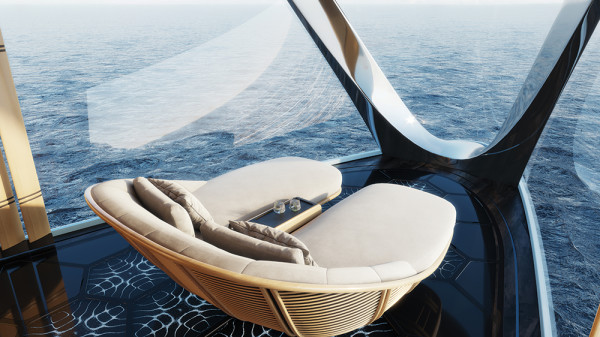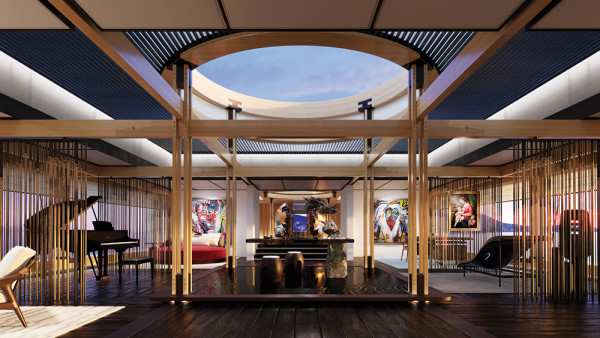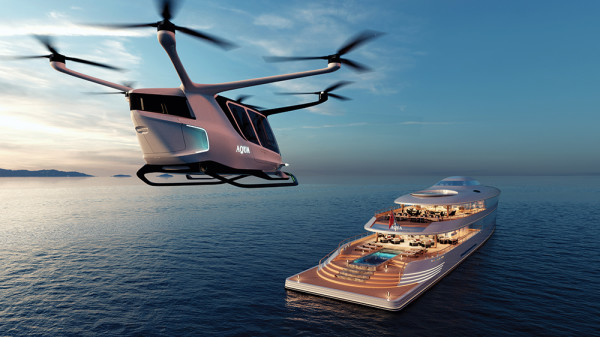 A 10-foot scale model of Sinot's AQUA will be on show at in Monaco next week. For a look at Sinot's other 120-metre superyacht concept 'NATURE', check out this article here.