When I read that Top Gear had given just its sixth ever perfect 10/10 to the new Toyota GR Yaris back in November – the other five perfect scores being held by Ferrari, Porsche, and McLaren – I was pretty damn excited to get behind the wheel, James even more so before the launch of the GR Yaris Rallye Edition.
Fast forward a month and I'm in Canberra on a scorching hot early-summer's day doing just that. We're here to test one of the most hotly anticipated cars in recent memory, and Toyota's first real home-grown street-legal race-car in decades. The press convoy pulls out of QT Canberra and onto the Capital's empty (and well laid) roads for an hour drive through a number of winding passes before an afternoon at a driver training centre to see what this purebred rally car can really do.
Often cars that you're particularly excited to drive are a bit of a letdown – but this is no such car. Driving down a suburban street at 50km/h, I'm overwhelmed with a smile I haven't felt since driving the McLaren 600LT and I just can't wait to give it more. For the moment, however, I'm enjoying it in an environment it'll undoubtedly spend a lot of time in.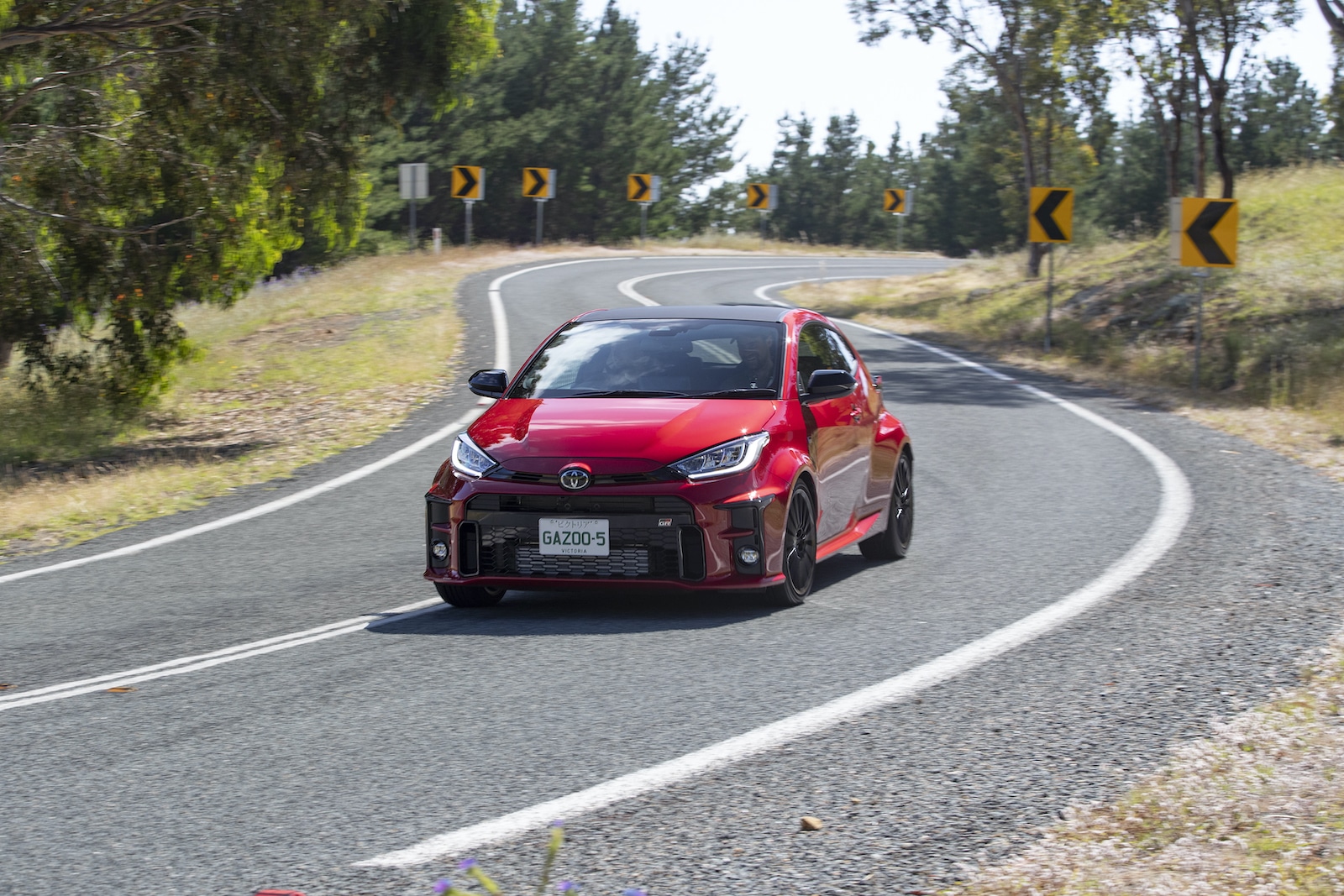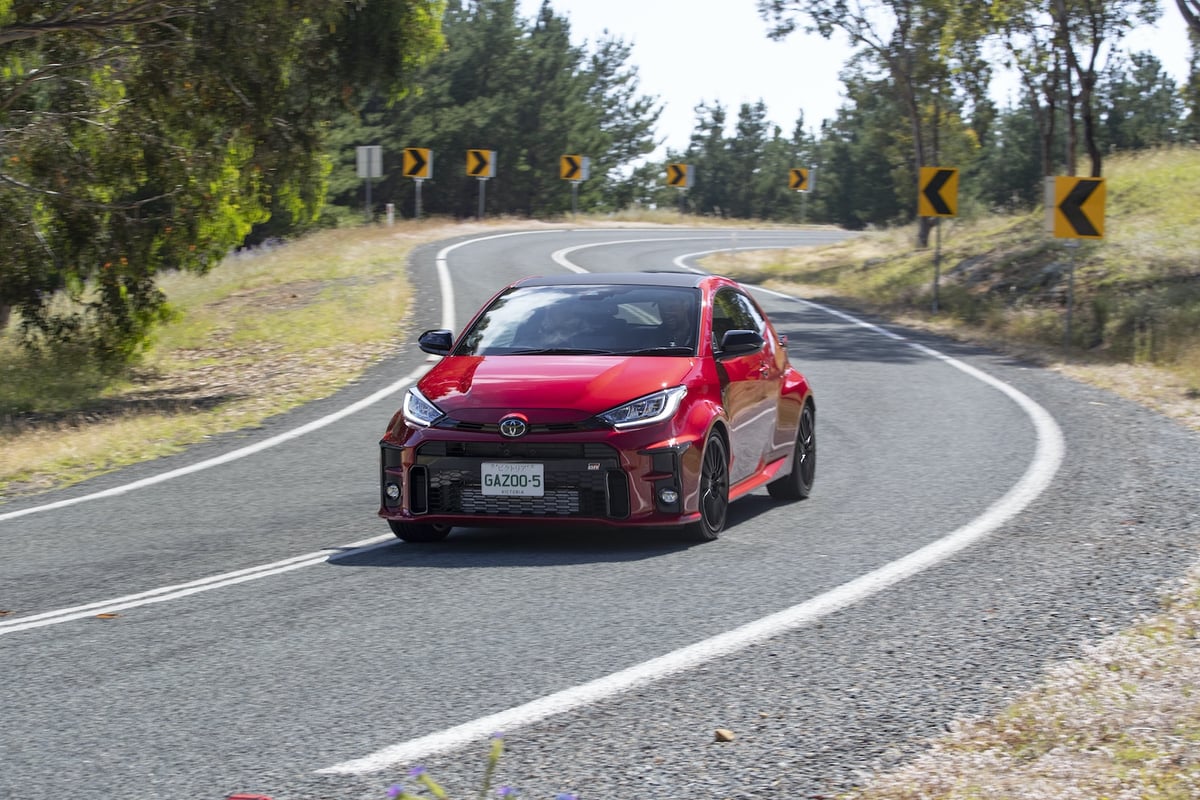 Cruising down city streets, the GR Yaris is more than capable of a comfortable drive. You certainly know you're driving a hot hatch and the 6-speed manual is the only transmission option (thank god), but it has all the safety and comfort bells and whistles of much more sedate cars – including lane trace assist, active cruise control, Apple CarPlay, and interestingly… the ability to choose how much engine noise is piped into the cabin.
Out through the city streets and into the hills outside Canberra and I'm finally allowed to enjoy the most powerful 3-cylinder engine ever put into a road car. Putting out 200kW and 380Nm of torque, the power plant packs a hell of a punch and helps move the hot hatch from 0-100km/h in about five seconds.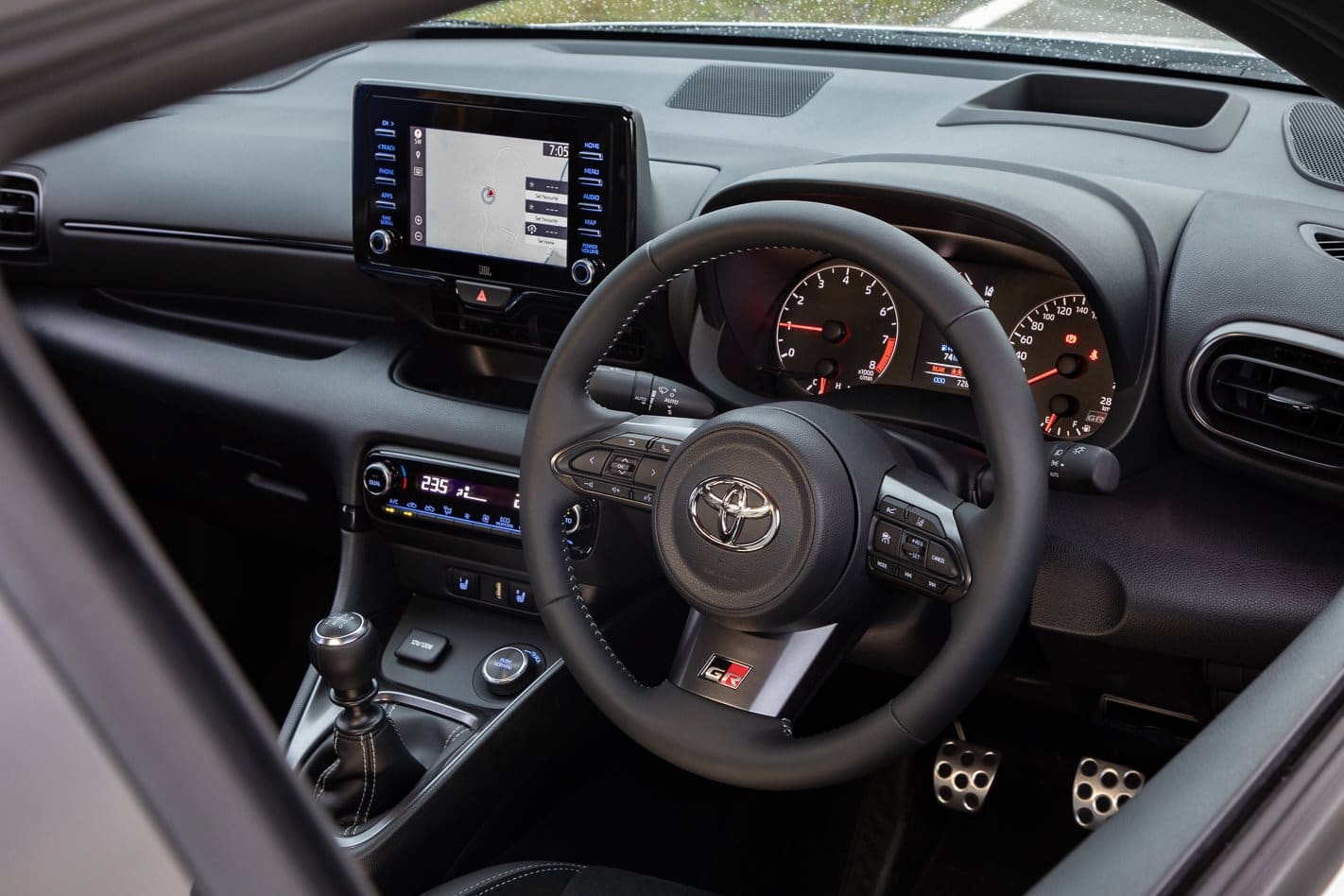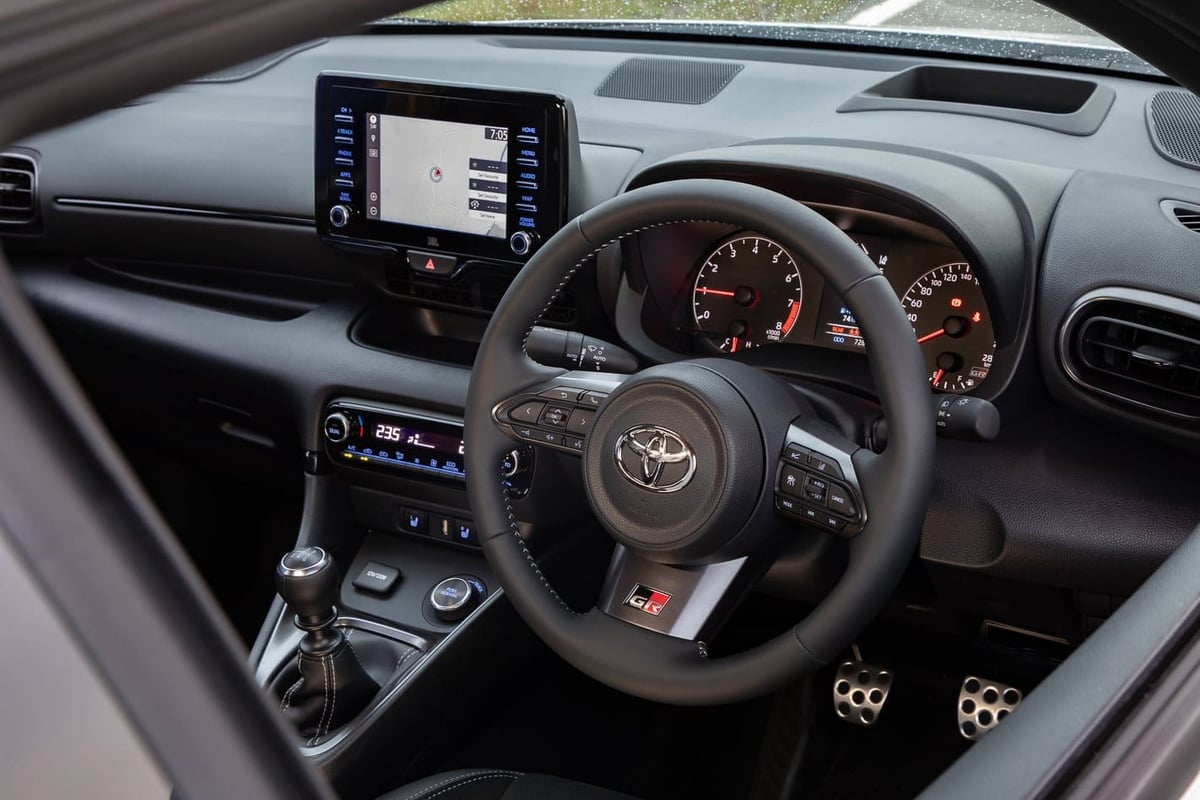 But it's not necessarily the engine that sets the GR Yaris apart from your VW Golf GTI's and Ford Fiesta ST's of the world. It's the fact that this car has been built from the ground up as a bona-fide rally car. While a Yaris by name, the GR shares just three body parts with the standard Yaris (light clusters, door mirrors and roof fin). The rest of the car has been painstakingly designed by Toyota's GAZOO Racing team in Japan, with many parts adapted straight from the team's WRC car.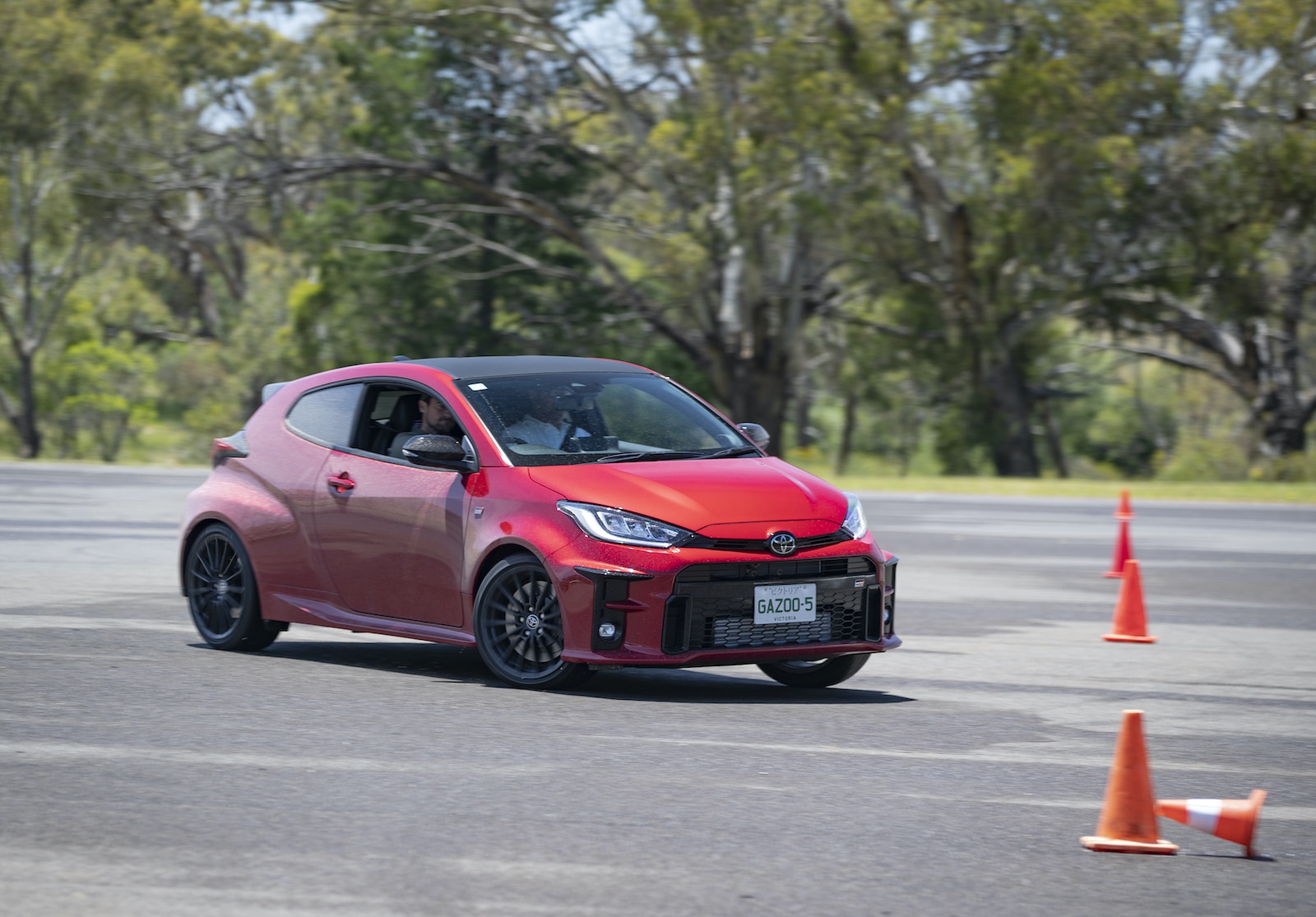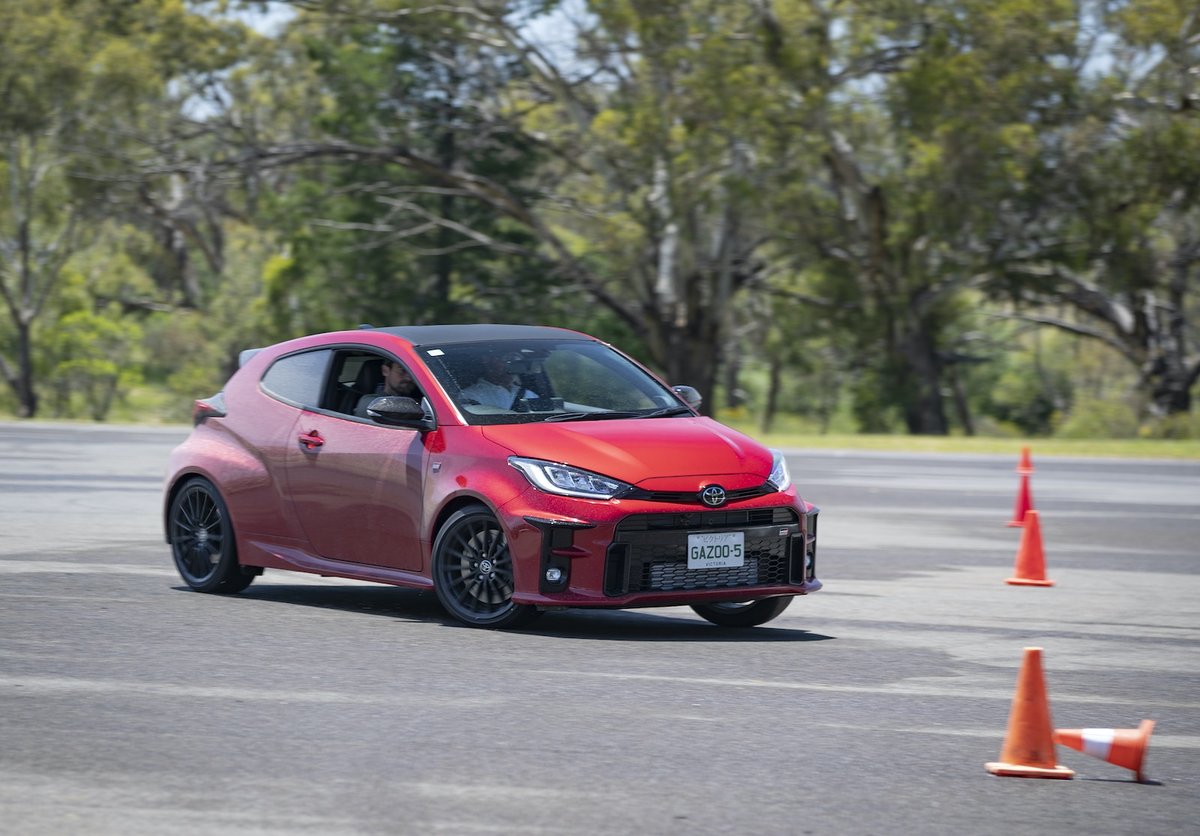 We arrive at the driver training facility and before long screeching tyres echo through the hills while the smell burning clutches blows past every few minutes. The twenty journalists on site are given carte blanche to really push the GR as hard as we can, and after five hours in 35 degree heat, all of us are defeated before anyone can get the new Yaris anywhere near breaking point.
That's the thing about this car. It's a car you can very easily take down to the shops or drive to work in, but most owners will be picking up the GR Yaris for the fact you can very easily buy one and run it in a local rally without modifying a single thing. Pull the manual handbrake while underway and, just like a proper rally car, the rear wheels disconnect from AWD and allow you to drift as hard and fast as you'd like.
Sure, it's not the fastest or most luxurious car I've ever driven, but it's certainly up there with the most exciting and at $49,990, you'd be hard-pressed to find a car that gives you more enjoyment for your dollar. Good luck getting a new one anytime soon though – they're sold out until late 2021.