Beartrap investment and prolific fugazi, WeWork, is now selling their US$60 million company private jet. The Gulfstream G650ER was an item that raised a few eyebrows during its initial purchase – though not entirely in the impressed way eyebrows are often raised.
WeWork CEO, Adam Neuman, reportedly went out of his way to host meetings on the Gulfstream, as well as reserving it for family use. Cut to present day, it's a pretty apt metaphor depicting how the company was practically run into the ground (in addition to this sale, of course).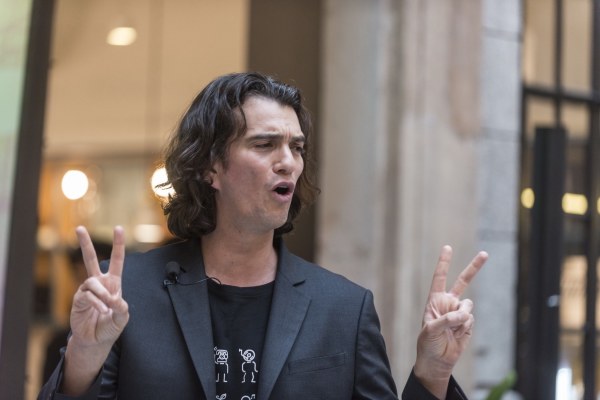 The Gulfstream G650ER was under WeWork's ownership for just a little over a year. And while the price was unspecified on this fresh listing, the eagle-eyed folk over at Business Insider did some digging around to come up with the US$60 million figure via AvBuyer. Which sounds about right as far as used private jets go.
---
---
WeWork, however, aren't exactly promoting this sale. Nor does it appear as though they want to be associated with it, as the listing does not actually reveal the aircraft's tail number – though it does reveal the serial number. Again, the eagle-eyed folk over at Business Insider matched it up with N1872 through the Federal Aviation Administration's aircraft registry, took it through some extra steps involving the Bank of Utah Trustee – eventually connecting the licence to one WeWork Management LLC. When Business Insider reached out, WeWork naturally declined to comment when they reached out.

So what does US$60 million buy you aside from helping SoftBank CEO, Masayoshi Son, out of a US$4.6 billion pit? Well, this flagship aircraft is a twin-engine business jet that can seat up to nineteen passengers. Through customisation, the interior can be modified to also include compartments divided by bulkheads complete with electric doors (as in the case of WeWork's multi-million-dollar birdy).
As to be expected from a business jet, it also holds such niceties as conference tables, an entertainment system for your serious presentations and a bit of kickback/relax afterwards, with screens embedded into rear cabin dividers. This all comes equipped with Ka-Band satellite WiFi and XM satellite radio. According to WeWork employees, Neumann also requested the Gulfstream include a stateroom and two bedrooms in order to really make it feel like home.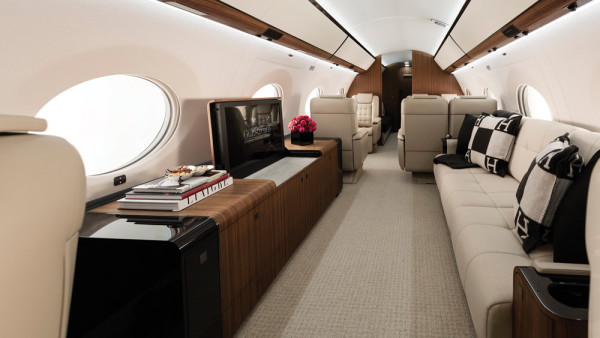 In the wake of WeWork's Mach-10 fall from grace, Neumann was awarded a $1.7 billion parachute for what is widely considered to be one of the biggest investment failures in recent history. WeWork's regular employees, on the other hand, had the rug pulled out from under them with little to no compensation. Many of whom had just signed on under the assumption of stability right before the mass layoffs.
I'll let you marinate on that one in your own time.
RELATED: There's A Film Being Made About The WeWork Shitshow (With 'The Big Short' Writer Attached).