In a world of bigger-and-better style excess, we often forget to pull back. Opt for something more… modest. Which is exactly where the Cirrus Vision Jet comes in. At $1.96 million USD, it stands to be one of the most affordable private jets on the market, just half the price of its nearest competitor, and it ain't half bad either.
The Vision Jet has been ten years in the making, with its debut flight occurring on May of 2016. It received FAA certification a few months later. The company has been pumping out these beauties on the production line ever since, and delivering to eager customers.
The Vision Jet is the very first private aircraft to run on a single engine. This one being a Williams International FJ33-5A turbofan which generates 1,800 pounds of thrust. And in place of a traditional rudder, here you'll find a distinctive V-tail.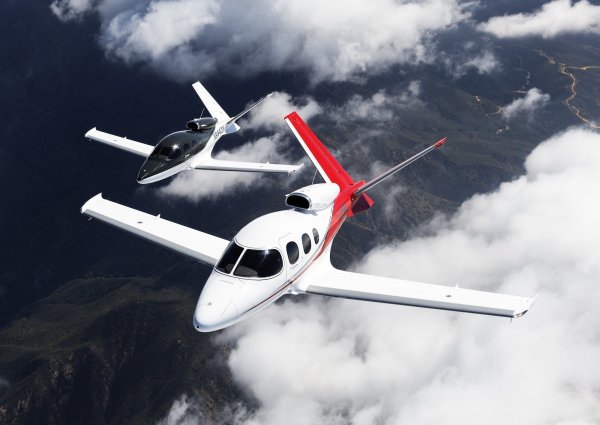 Inside the cabin, one can enjoy something relatively spacious with dimensions of 4.1 feet (1.25 metres) by 5.1 feet (1.55 metres). Apparently, there's room for five adults and two children. Though, depending on the size of said adults and children, this could vary on a scale of comfort. Amenities include in-flight entertainment systems, USB charging ports, and mood lighting in every seat.
Up front in the cockpit, everything gets a bit more state-of-the-art. Featuring a whole host of touchscreen displays like the Garmin Perspective Touch avionics suite that automates a great deal of the aircraft's system, there's a sidestick in place of your standard control yoke. And for the worst case scenarios, it's fitted out with a signature Cirrus parachute system. This system has apparently been credited with saving over one hundred lives. The Vision Jet can be piloted by a single person.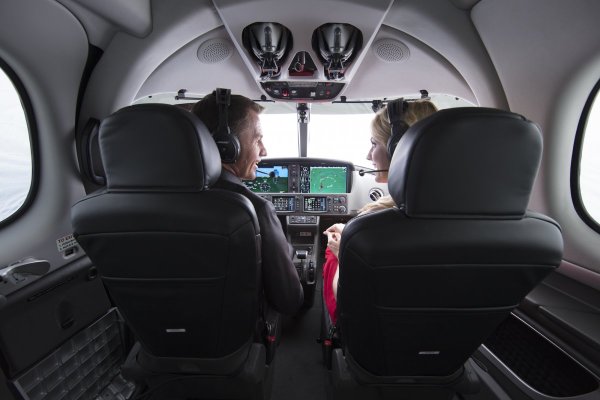 According to Cirrus, the Vision Jet can take off in just 2036 feet (~620 metres), cruising at a top speed of 345 miles per hour (~555 kilometres per hour) with a maximum operating altitude of 28,000 feet (8,534.4 metres). In terms of range, the current capability is between a distance of 1,150 miles (1,850.75 kilometres) at 345 miles per hour to 1,380 miles (2220.9 kilometres) at 276 miles per hour (444.18 kilometres per hour). Meaning it's capable of making non-stop trips between LA to Kansas or New York to Dallas.
Start saving the odd spare change. This could very easily be yours.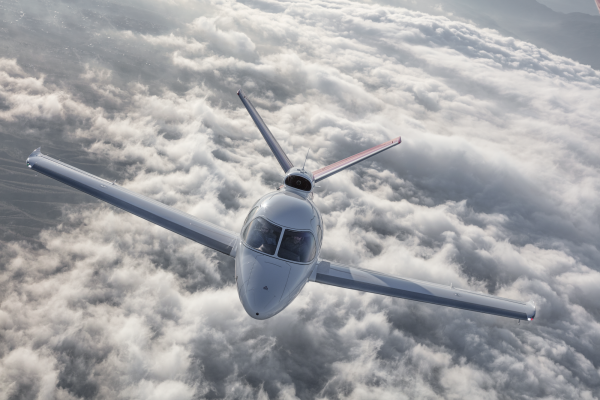 Check out the full gallery above.