Some men are simply born with a talent for violence. While refining raw ability with training is essential to achieve a certain level of excellence, there's a preternatural instinct found in conquerers and world champions alike. Unsurprisingly, this talent was evident in a young Mike Tyson who would apparently fight kids his own age, before working his way through the family tree and dusting up their fathers immediately after.
"I must've had three or four street fights a day," history's youngest heavyweight boxing champion of the world tells ValuEntainment.

"From like age nine… I was 200lbs (90.7 kg) at age 12. I was fighting the kid, then fighting their fathers. They were crying, went home, and got their fighter. Then I would fight their father."
Of course, this wasn't just an incredible physique alone. As the famed Teddy Atlas will tell you, witnessing a young Mike Tyson in all his fight glory – and away from kids, their respective fathers, etc. – was truly something to behold.
---
---
"As far as most pure, God-given talent – raw from the earliest stage that you saw – it would have to be a 12-year-old Tyson, who was 190 pounds but no fat," recalls Teddy Atlas; the boxing trainer later revealed the prodigy then known as Kid Dynamite would ice grown professional athletes when he began his formal training.
RELATED: Jamie Foxx To Play Mike Tyson In Martin Scorsese-Produced Series
"[Tyson] had to box his first day with a 27-year-old man who was a professional fighter and he was able to do that. You can't put him in with kids to spar because there are none and so you're hiring sparring partners and they're men and he's hurting them and knocking them out," adds Atlas.
"Anyone who could be knocking out men when he's 12, 13 years old is a pretty damn good puncher. He learned the technique to make you miss and catch you clean but power's power and punchers are born not made."
Many theorise Mike Tyson and his devastating combat ability represents the perfect union of nature and nurture; something which you're inclined to believe the more you learn about his formative years on the streets.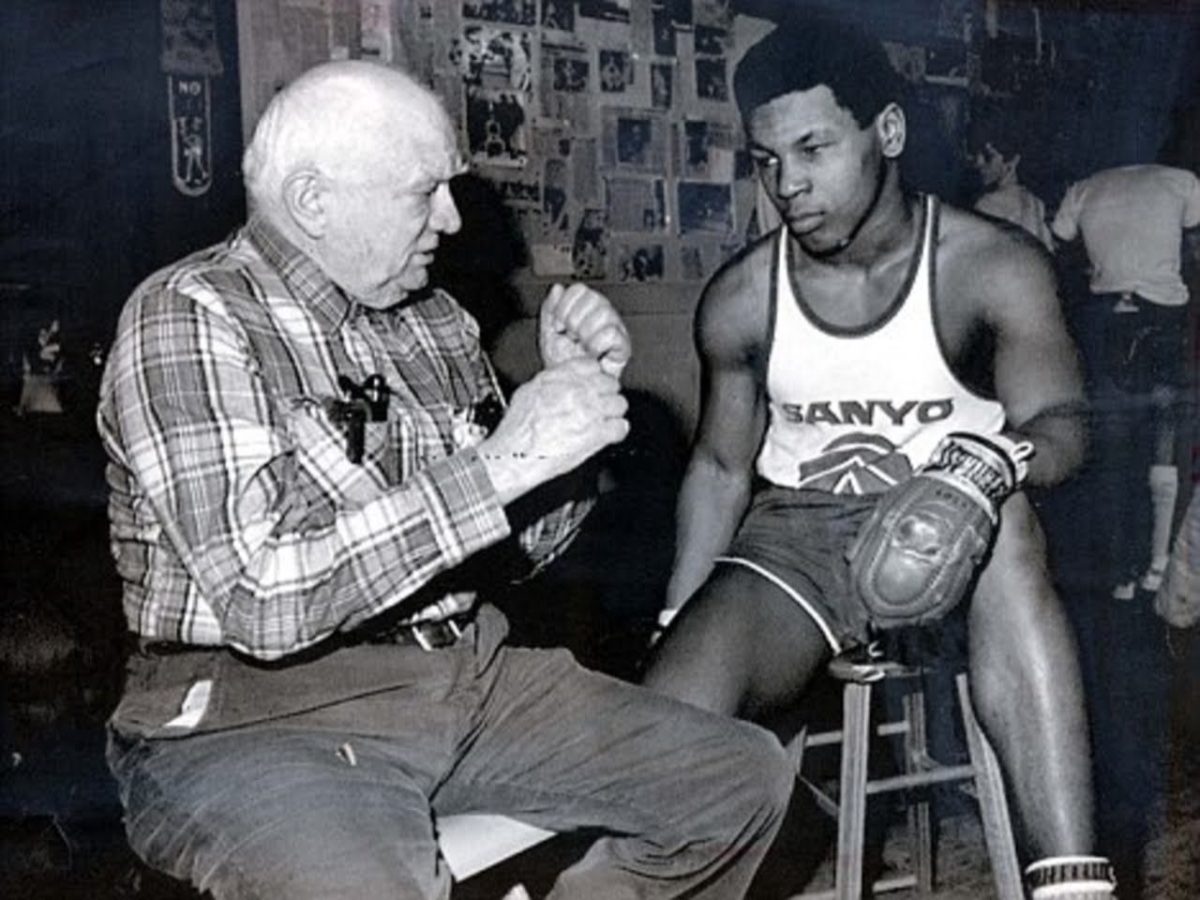 "I was always getting beaten up and bullied and people were taking stuff from me. I didn't feel safe at home," Mike Tyson explained during an episode of his Hot Boxin' podcast last year.
"I saw guys on the corner and I realised on the corner, nobody fucked with those guys. If they had fights, they fought on the corner among themselves, whatever. But I knew nobody outside of that crew messed with those guys on the corner. So I wanted to be a street guy, so bad."
---
---
"My first fight this guy took one of my pigeons. So I said, "Please, give me my bird back." He was an older guy, I must have been 9, he was a teenager. He took my bird's head off and hit me with the fucking bird. And some guy who used to bully me said, "Yo man, fight him back." I fought back. I'd never fought nobody before."
RELATED: Why Do Men Consistently Overestimate Their Ability To Fight?
"And you know what? I can fight real good. So after that, everybody would bring other kids from different neighbourhoods to fight me for money. I'm not showing off or bragging. I was just really a good fighter."
"My whole life has been violent and I'm not a violent person. Isn't that crazy?"
Under the guidance of legendary trainer and eventual legal guardian Cus D'Amato, Mike Tyson would earn two gold medals at the Junior Olympic Games (defeating Joe Cortez in 1981, Kelton Brown in 1982), before storming the professional scene at 19 with an electric debut against Hector Mercedes.
At 20 years, four months, and 22 days old, Iron Mike would claim his first heavyweight title; later becoming the first heavyweight boxer to retain the WBA, WBC, and IBF honours simultaneously (as well as the only heavyweight to ever successfully unify the belts).
Throughout his 20-year career, The Baddest Man on the Planet amassed a record of 50 wins (44 by knockout), six losses, and two no contests. And to this day, Mike Tyson remains one of the greatest to ever step into a ring.