Ange Postecoglou has made history as Australia's first Premier League manager after inking a four-year contract with Tottenham Hotspur FC, replacing Antonio Conte.
In the wake of leading Scotland's Celtics to an against-the-odds national title win, there was much speculation regarding the 57-year-old homegrown legend's next move. And as we'd predicted around this time last year, it wasn't a matter of "if" he'd be called up to the EPL. Simply "when."
"Ange brings a positive mentality and a fast, attacking style of play. He has a strong track record of developing players and an understanding of the importance of the link from the academy — everything that is important to our club," said Spurs Chairman Daniel Levy.
Hopefully, he'll also be introducing an element of stability to the languishing football club, which has cycled through managers like pairs of underwear during a balmy summer.
RELATED: Lionel Messi Linked To $600 Million Per Season Deal In Saudi Arabia Following PSG Suspension
Aside from taking the Celtics all the way – collecting five pieces of silverware across his two seasons at Parkhead – in the span of just eight years, Ange Postecogolou has seized a championship in Japan, two in the A-League, an Asian Cup victory with the Socceroos (on home soil, no less), as well as being instrumental in the latter's past two FIFA World Cup qualifications.
"If he's not already, Ange should be considered a coaching master of the highest order. If he was English he'd already have a 'Sir' ahead of his name," BH's Billy Booker noted on a previous occasion.
"No coach in Australian history has flown the flag for the country and their chosen sport more proudly than Postecoglou does right now."
"To assess Postecoglou's true greatness, his achievements must be measured against Alastair Clarkson in AFL, Wayne Bennett and Craig Bellamy in NRL, Bob Simpson in cricket, Eddie Jones in Rugby Union, Harry Hopman in tennis, as well as Ric Charlesworth in hockey."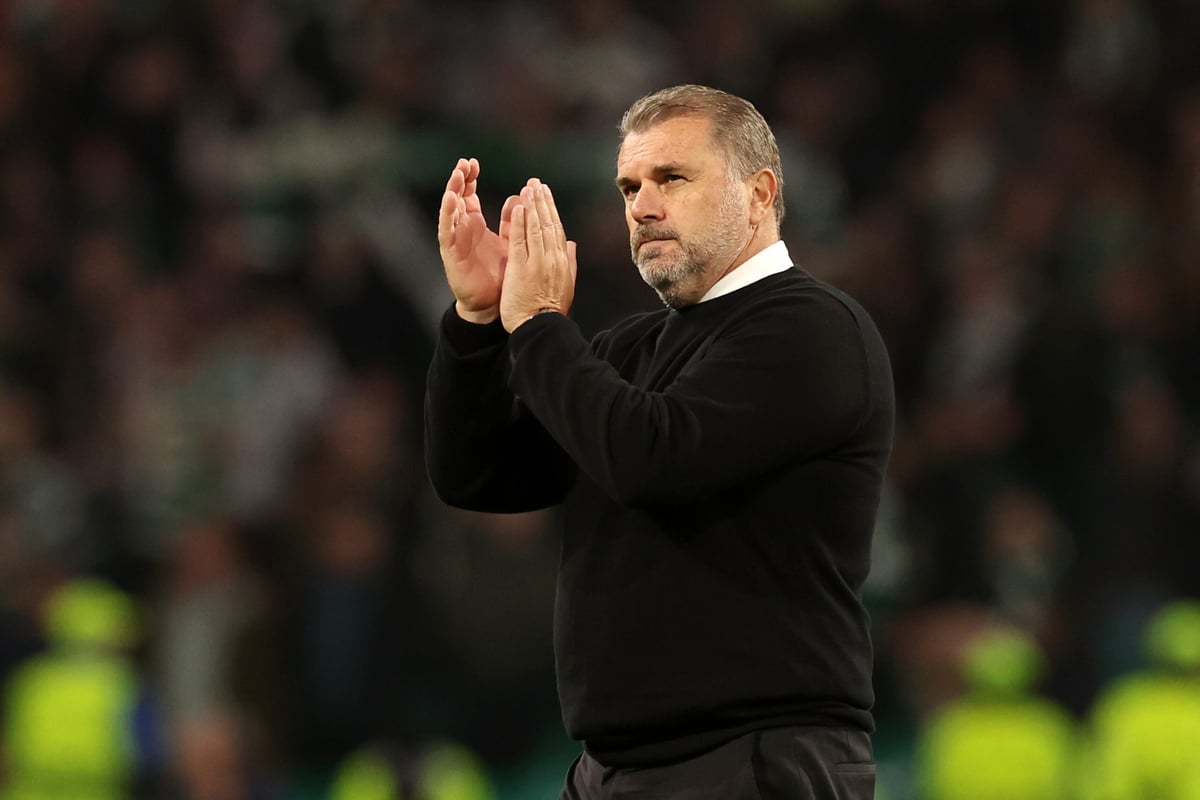 RELATED: Is Ange Postecoglou The Greatest Australian Coach Ever?
While Tottenham Hotspur FC managed to reach the Champions League final back in 2019, Ange Postecogolou certainly has his work cut out for him if he wants to add anything to his already stuffed trophy cabinet. This season, the Spurs finished in eighth place, 29 points behind the champions, Pep Guardiola's Manchester City.
Additionally, if the ongoing rumours are indeed true, Postecogolou's tenure will involve an extensive rebuild. Reports suggest that not only is club superstar Harry Kane on track to be sold to Real Madrid – who themselves are scrambling to replace the outgoing Karim Benzema – the Aussie mastermind is apparently looking to "clean house" with as many as seven first-team players currently on the chopping block.
Potential "investments" both Ange Postecoglou and Tottenham Hotspur FC are likely targetting in the transfer market include the following, according to Fox Sports:
Harry Maguire (£80 million)
David Raya (£40 million)
James Maddison (£40 million)
Max Kilman (£20-25 million)
As per Daniel Levy's own assessment, Harry Kane is valued at over £100 million.