Summer might be here but it's never too late to hit the gym and lose those extra kgs you're sure to put on over the festive season, particularly if you live in Bondi. As the warmer weather kicks in the beaches will be filled with ridiculously good-looking people with perfect tans and abs for days. While you might not be after the bodybuilder look, losing the beer belly and toning up what little muscle you have will not only make you look and feel better, but give you the confidence you need to strut your stuff in your budgy smugglers on one of Australia's most famous beaches.
There are dozens of top quality gyms around Bondi to help you on your fitness journey, but to make things a tad easier, we've selected the best gyms in Bondi gyms to work out at.
Beach Fit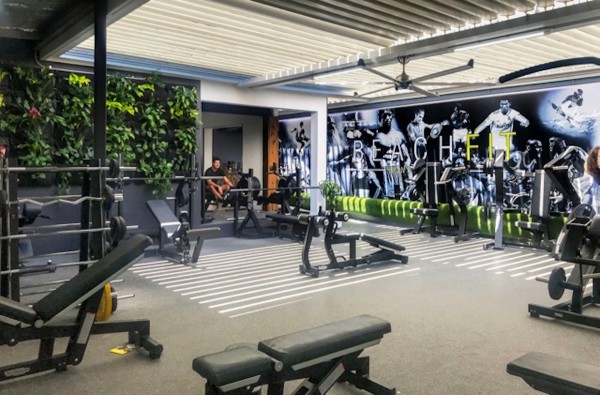 This facility is just a few minutes away from Bondi Beach and offers a first-class kit out in a spacious and relaxed environment. Labelled Bondi's largest gym, Beach Fit is stacked with state of the art equipment, including assault bikes, pin loaded and free weight equipment and an indoor sled track. The good folks at Beach Fit also offer F45 training facilities and a host of personal trainers to help you on your journey. The roof opens on hot days to keep the place cool and there's a feature wall depicting some of the greatest athletes of all time to inspire.
Where: 147 Curlewis Street, Bondi Beach
Opening Times: Mon to Fri 6 am – 9 pm & Sat/Sun 7 am – 7 pm
Phone: 1300 002 026
beachfitbondi.com.au
AGOGA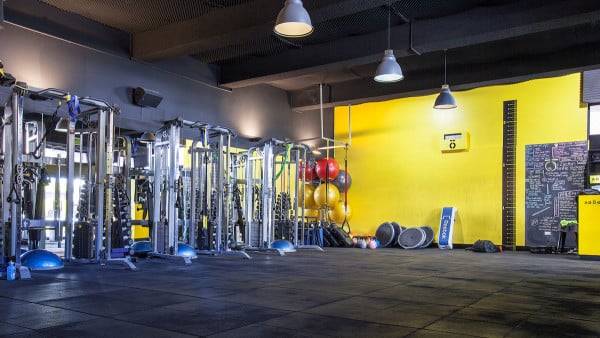 Billed as a "premium training experience, bringing the very latest functional and interval training techniques from around Australia and the globe," AGOGA is for those looking to get serious about their fitness. Following workout plans from the likes of Bruce Lee, Cathy Freeman and Usain Bolt, this slick looking Bondi gym caters to small classes of 5-15, making sure everyone receives the right guidance to achieve their desired outcome. Membership is a little pricey but if you're after a tailored program in a safe and inclusive space, AGOGA in Bondi is the place for you.
Where: 164 Bondi Road, Bondi
Opening Times: Mon to Thurs 6 am – 8pm, Fri 6 am – 1:30 pm, Sat 7 am – 12 pm & Sun 9 am – 11 am
Phone: (02) 8004 5056
agoga.com.au
Speedo Fitness Club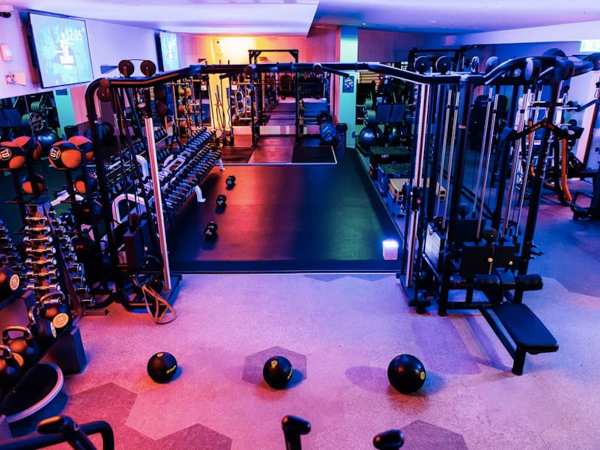 Speedo Fitness Club is the ultimate Bondi wellness experience. This fully serviced health club contains Bondi's only 24-hour gym stocked with the latest equipment and a swimming centre catering for all ages and levels. Next year sees the opening of the Pacific Studio where members will be able to participate in a number of classes, including yoga, pilates and boxing. This 90-year-old fitness club is a Bondi institute and a must for those looking for a state of the art facility.
Where: Level B1, Pacific Building, 180 Campbell Parade, Bondi Beach
Opening Times: 24/7
Phone: (02) 9042 3300
speedobondi.com
Bondi Boxing Gym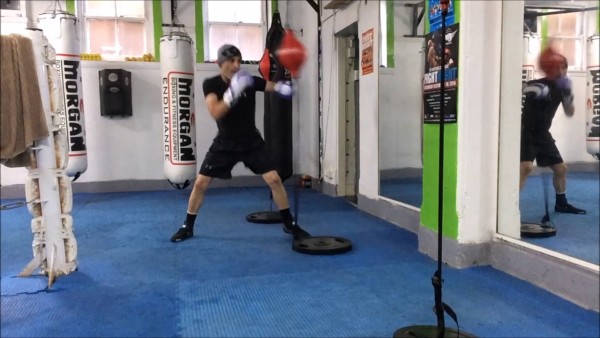 If you'd rather leave the weights alone and learn a new sport while keeping fit there's no better place than Bondi Boxing Gym. As the name implies, this gym is all about boxing classes, with the option to use the Olympic sport as a way to increase your cardio or go one step further and learn the fundamentals of boxing or Muay Thai. There are a number of different courses on offer and a host of trainers at your disposal, with equipment such as gloves and towels able to be hired for each session.
Where: 284 Bondi Road, Bondi Beach
Opening Times: Mon to Thurs 8 am – 10:30 am / 3:30 pm – 9 pm, Fri 3:30 pm – 6 pm & Sat 8 am – 1 pm
Phone: 0402 622 662
bondiboxinggym.com.au
Creature Fitness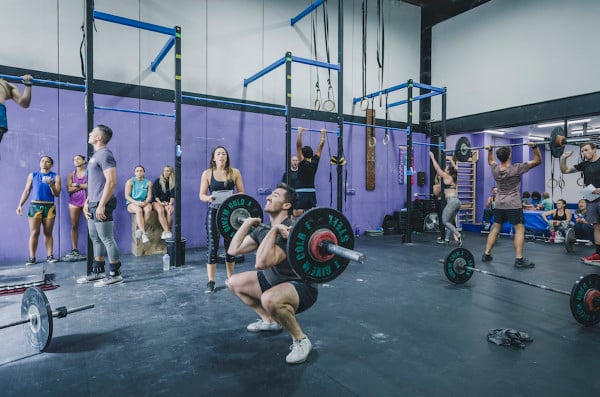 Aimed at professionals looking to improve their physical wellbeing, Creature Fitness get results through smart training programs and a high level of coaching. One of the best gyms in Bondi, Creature Fitness is as much about getting you fit as it is about working out in a fun and friendly environment. All the trainers are highly skilled and can tailor routines to your ability and schedule. While CrossFit is the main appeal you can also take Olympic-style weightlifting classes and gymnastic courses that work on core strength. There's a real community vibe too, with regular workshops and social events taking place amongst members and trainers.
Where: 173/171 Oxford St, Bondi Junction
Opening Times: Mon, Wed 6 am – 6:30 pm, Tues, Thurs, Frid 6 am – 7:30 pm & Sat 8 am – 10 am
Phone: 0415 561 498
creaturefitness.com.au
RELATED: Sydney's 5 Best Boxing Gyms