UPDATE [22/02/22]: It's no secret Volkswagen Group has been considering a Formula 1 entry for some time now. The options were Audi's F1 debut, a return to the grid for Porsche, and potentially even both. In the past few days, however, reports have linked Porsche to a potential Red Bull tie-up, filling the gap left by the team's former engine partner Honda, and allowing VW Group to flex its technical prowess under the next generation of power units arriving in 2026.
"Sources have indicated that talks between Red Bull and Porsche are now so advanced, that any deal only requires approval from the supervisory bodies within the VW Group," explains Christian Nimmervoll of motorsport.com.

"This could be given as early as March – providing there are no late stumbling blocks – and secure Porsche's return to the F1 grid as a power unit supplier. Red Bull motorsport consultant Helmut Marko and fellow Austrian Fritz Enzinger, Volkswagen Group Head of Motorsport, are believed to have been instrumental in drafting the partnership."
"Figures from Red Bull and Porsche have remained tight-lipped on negotiations. Marko told in-house broadcaster ServusTV last year that he had 'spoken to a great many companies in the past.' When asked about the rumours of talks between Porsche and Red Bull, he said: 'We keep talking. But nothing is fixed.'"
---
---
Original Article – Porsche Is Reportedly Considering A Return To Formula 1
In the wake of Aston Martin's re-entry to the sport thanks to a slick rebrand by Lawrence Stroll, reports are now indicating Volkswagen Group is gearing up for a return to Formula 1 in the form of either Audi F1 (debut), Porsche F1 (return), potentially even both.
Rumours of Audi F1 / Porsche F1 (re)appearing have been in circulation for the past three decades ever since VW Group's previous departure from the grid. But this time, the prospect is far more viable thanks to the introduction of budget caps and the other cost-cutting measures.
A budget cap of US$145 million per team has been enforced for the 2021 season, and by 2023, the gross figure will be reduced by another US$10 million. According to Road & Track, the last time VW Group entertained the possibility of becoming an F1 constructor, no such regulations existed, ballooning the necessary cost to remain competitive. Due to VW Group's financial turmoil during the late 2010s, the Audi and Porsche LMP1 programs were axed (including an F1 engine project secretly being developed by the latter in 2017 targeting the 2021 season).
RELATED: Audi On Track To Confirm Formula 1 Entry In Early 2022
Furthermore, the coming raft of rule changes will aim to increase the electrification of engines and use of synthetic fuels – something that aligns perfectly with VW Group's long-term agenda looking towards sustainability, particularly when it comes to Audi and Porsche.
"Given these environmental initiatives and lower costs, Audi and Porsche entering F1 as either engine suppliers or as works teams seem a lot more appealing to the executives who'd approve such efforts," writes Chris Perkins of Road & Track.

"And while Audi and Porsche have other future motorsports programs in the works – notably LMDh sports prototypes set to arrive in 2023 – none are so expensive that they'd stand in the way of an F1 program."
---
---
"Porsche is part of the FIA's engine working group, so they are involved in all of the conversations about the 2025 regulations," notes Tom Clarkson, Car Magazine F1 correspondent.
"Word on the street is that they're real contributors too – they turn up to meetings full of ideas. It's likely that the amount of electric power will be doubled for 2025, which Porsche are keen on."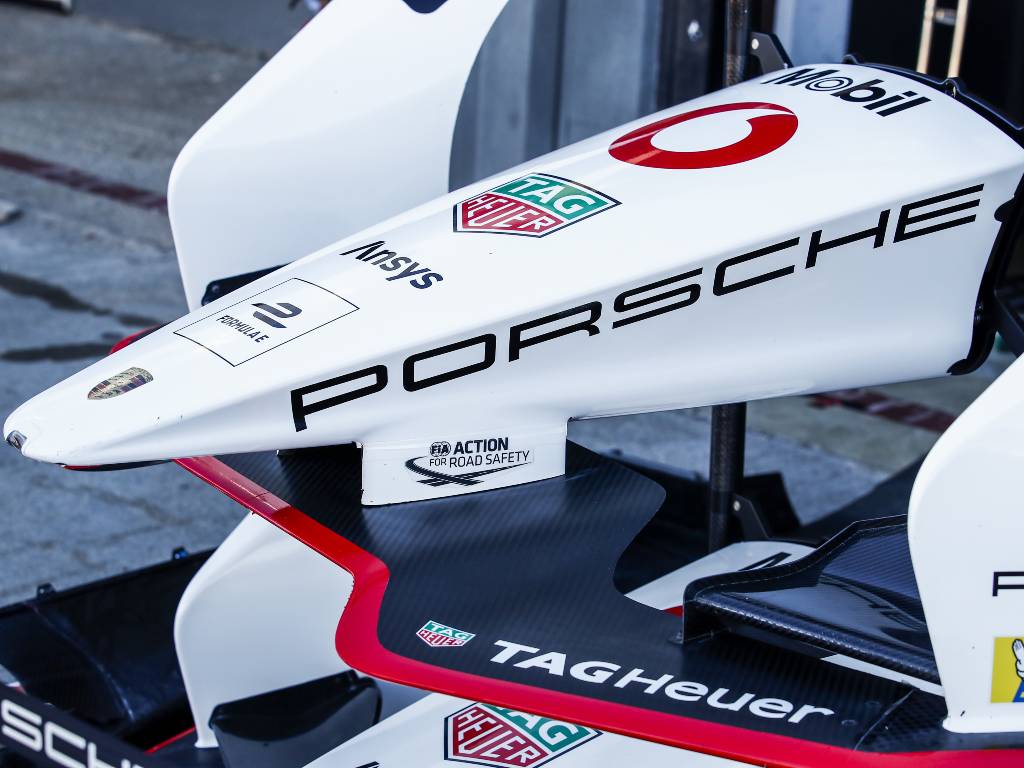 RELATED: A New Formula 1 Team Might Be Hitting The Grid In 2024
While insiders have revealed Porsche is very interested in a full-package deal (car, engine, team), there are certainly other avenues in regards to a return. As many of you may be aware, Honda has announced its exit from Formula 1 entirely after this current season. While Red Bull has acquired the intellectual property and all those precious technical blueprints from Honda, it wouldn't hurt to find another engine provider. And there's no reason why other teams like Williams or past collaborator McLaren wouldn't be interested in a Porsche (or Audi) power unit, either.
Partnering with Red Bull appears to be the most obvious route to F1 glory. And the flames of paddock gossip has only been fanned in recent months. The first major instance can be attributed to certain comments from Team Principal Christian Horner and Mercedes head honcho Toto Wolff during a Friday press conference at the Portuguese Grand Prix. The tastier morsel, however, involves Audi CEO Markus Duesmann and Porsche CEO Oliver Blume – both of whom reportedly attended initial talks about the direction of F1's power unit regulations in Austria.
Formula Spy indicates discussions ended with Volkswagen appointing Adam Baker to head motorsport strategy, charging him with the responsibility of testing a potential Formula 1 entry/re-entry's feasibility. Baker has served as the FIA's Safety Director for the past three years, as well as a wealth of experience when it comes to powertrains; having worked for Cosworth in its F1 programme, and BMW from 2005 to 2007.
Regardless, despite the lack of confirmed details at this stage, the motorsport world just got a little more interesting…
Porsche F1 Historic Timeline
1961 – Porsche 718 RSK is promoted to Formula 1
1962 – Porsche 804 produces sole constructor win in championship race (Dan Gurney, French Grand Prix)
1963 – Porsche withdraws at the conclusion of the '62 season
1983 – Porsche returns to supply water-cooled V6 turbo engines for McLaren (badged as TAG units)
1984 – TAG-Porsche wins constructor championship, earns Niki Lauda world title
1985 – TAG-Porsche wins constructor championship, earns Alain Prost world title
1986 – TAG-Porsche earns Alain Prost world title
1991 – Porsche returns as an engine supplier with "disastrous results" – fails to score a single point, fails to qualify for over half the races that season [exit]